When you are looking for the best place to live in Florida, there is no universal answer. There is only what is right for you and your family. Both Jacksonville and Tampa are great places to live. But they have their differences and if you haven't visited either, comparing them might seem pointless. Jacksonville is the most populous city in Florida, as well as one of the most populous cities in the US. Tampa, on the other hand, has half the population of Jacksonville. With 200 miles of distance between them, there are also other differences. Here at Best Movers Florida, we have come up with a list of characteristics of both cities. Read it and then you can decide which city, Jacksonville vs. Tampa, is more appropriate for you.
How to choose where to live between Jacksonville vs. Tampa?
Assuming you have narrowed your choice of locations down to two places. Before you call our local movers Florida to relocate you to your new favorite place, there are a number of factors to consider in order to choose the best place to live.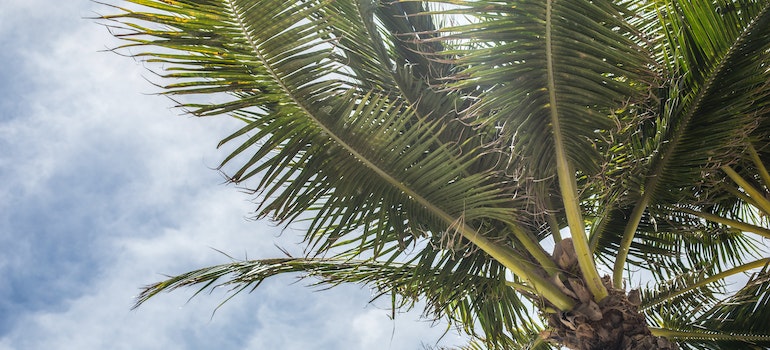 This include:
The cost of living in each location. This includes the cost of housing, transportation, and other essentials.
The job market in each location. Consider both the availability of jobs and the average salary in each location.
The climate in each location. If you prefer warmer weather, you'll want to choose a location with milder temperatures. If you prefer cooler weather, you'll want to choose a location with cooler temperatures.
The quality of life in each location. This includes factors such as the crime rate, the quality of schools, and the overall feeling of safety in each location.
Your personal preferences. Consider which location feels more like home to you and which one offers the amenities that are most important to you.
And, this is exactly what we are going to cover in this article.
Jacksonville
This beautiful city has something for everyone, from its stunning beaches to its exciting nightlife. Here's what you need to know about Jacksonville. If you're looking for a laid-back, sunny lifestyle then Jacksonville is the place for you. The first thing you'll notice about Jacksonville is its natural beauty. With its sandy beaches and turquoise waters, it's easy to see why this city is such a popular tourist destination.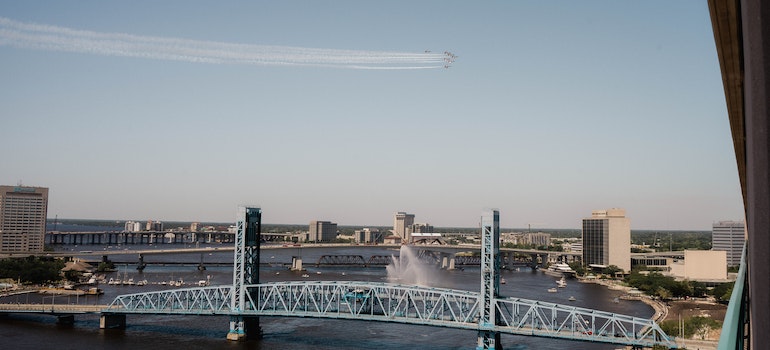 But Jacksonville is more than just a pretty face – it's also a great place to live. One of the things that makes Jacksonville so special is its people. After you move there with residential movers in Jacksonville you will feel relieved to know that the city is full of friendly faces. And you'll quickly make new friends here. There's always something to do in Jacksonville, whether you're looking for a night out on the town or a quiet afternoon at the beach. If you're moving to Jacksonville, you'll be happy to know that the cost of living is very affordable. The city has a variety of housing options, from apartments to single-family homes, so you're sure to find something within your budget. Overall, Jacksonville is an amazing place to live. With its beautiful scenery, friendly people, and affordable cost of living, it's no wonder so many people are choosing to call this city home.
Tampa
Tampa is a city on the west coast of Florida. It is the largest city in the Tampa Bay Area. Tampa is a major business and cultural center of the state of Florida. The city has a population of over 385,000 people. Tampa is the home of the Tampa Bay Buccaneers NFL team and the University of South Florida Bulls NCAA Division I college football team. The city is also home to several museums, including the Museum of Science and Industry, and the Florida Aquarium.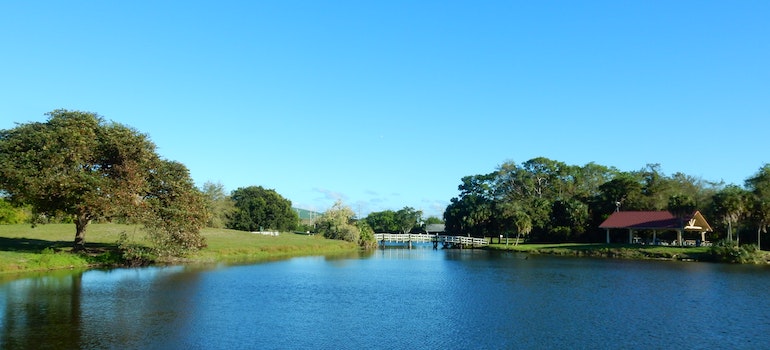 This city on Florida's Gulf Coast is known for its sunny weather and sandy beaches. It's also a great place to enjoy fresh seafood, as there are many restaurants specializing in this cuisine. In terms of nightlife, Tampa has a lot to offer, from live music venues to bars and clubs. And if you're a sports fan, you'll be happy to know that Tampa is home to teams in all major professional leagues. When it comes to the cost of living, Tampa is slightly more expensive than Jacksonville. However, the extra expense is worth it if you're looking for a relaxed lifestyle by the water. And our, long distance moving companies in Tampa are there to help you move to this amazing place.
Jacksonville vs Tampa – is Jacksonville the right choice for you?
Locally known as Jax,  'J-Ville,' the 'gateway to Florida' or even the 'River City,' this Florida city has a rich historical and cultural legacy. With St. Johns River bisecting it, beautiful beaches, and a naval air station, Jacksonville is the third biggest seaport in Florida. Downtown there is a booming business district. Nonetheless, you can find lots of places with laid-back vibes, fun outdoor activities, and attractions in Jacksonville. Since 2003, Jacksonville has seen constant growth in terms of economy and population. If you decide to move here, rely on the best movers in Jacksonville to help you do so.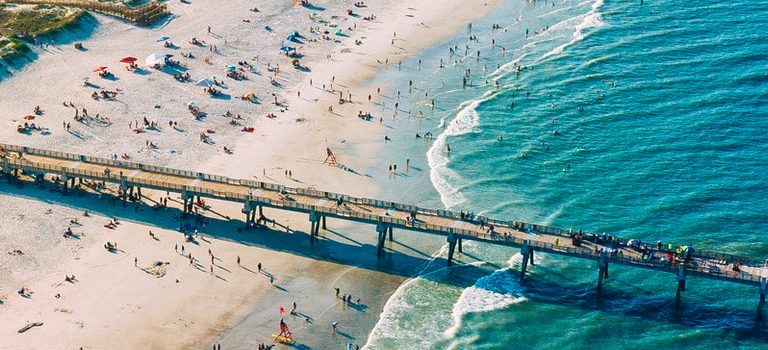 Advantages of living in Jacksonville
The weather is almost perfect. One of the benefits of Jacksonville is that it doesn't have unbearable heat and humidity like in the south. Of course, there's heat in summer, but it usually lasts fewer weeks than further south. The humidity here is also more endurable and not nearly as harsh. There is also somewhat of a change in the four seasons. Another intriguing fact is that hurricanes ordinarily miss Jacksonville. In conclusion, storm season won't worry you when you live in pleasant Jacksonville.
It's one of Florida's most affordable cities. The cost of living in Jacksonville is about 10% lower than the national average. Many people who choose to move to Florida feel that they are exchanging higher living costs for good weather. Yet, when you move to Jacksonville, it's probable that you won't notice higher prices. Healthcare, groceries, and housing costs are all below the national average. Additionally, because it's in Florida, there is no state income tax, which means more cash is left in your wallet. Since we're on the topic of costs, try to avoid hidden costs of moving while you're relocating to this affordable city.
Up and coming job market. One of the big allures to this state in the northeast of the Sunshine State is the growing job market. With multiple company headquarters and major corporations here, there is an opportunity for every career path.
It's a great place for nature lovers. With its 7 State Parks, 3 National Parks, a National Preserve, 400 City Parks, many unique gardens, and an arboretum, people who love spending time in nature will love Jacksonville.
Disadvantages of living in Jacksonville
Weak public transportation. If you own your own car and like driving, then getting around Jacksonville won't be a problem. But, if you have to take public transport, the inadequate schedules, and frequent delays can cause you stress.
Concerning the crime rate. While not the worst in the United States, Jacksonville isn't the best when it comes to safety. However, it's crucial to know that there are neighborhoods in the city that are perfectly safe for raising a family. So, before calling commercial movers in Tampa consider this aspect when making your decision.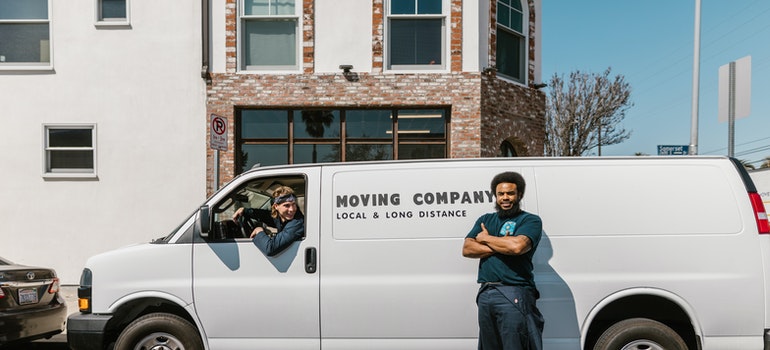 Jacksonville vs Tampa – is Tampa the better choice for you?
Tampa is located on Florida's west coast, Tampa Bay to be precise. The city houses Florida's biggest and most important port, Port Tampa Bay. The flourishing city continues to grow at an extraordinary rate. People are drawn to job opportunities in the area as well as the vibrant arts, culture, and quality of life Tampa offers. In case you choose to move to Tampa, hire one of the best moving companies Tampa FL to facilitate the move.
Advantages of living in Tampa
Excellent colleges and universities. The Tampa Bay area has a number of developing public schools and highly regarded private schools. The most renowned school in the area is the University of South Florida in Tampa. Its sister campus, the University of South Florida St. Petersburg is very close to Tampa itself. Tampa has 6 more universities than Jacksonville. Therefore, when it comes to education and the dilemma between Jacksonville vs. Tampa, Tampa wins.
Inexpensive living. Similar to Jacksonville, Tampa is an affordable place to live. The cost of living as well as the housing cost in Tampa is lower than the national average. There is no state income tax here also, which is one of the principal reasons people move to Florida.
Rich cultural scene. One of the reasons people come to live here is the culture – art, festivals, and performances. For example, Tampa has the Dali Museum, with numerous works of art by Salvador Dali. This city also has its own Art Museum, located in the Curtis Hixon Waterfront Park. There are also numerous annual events and festivals happening.
Safety. Neighborhoods are pretty safe, as well as quiet and you'll be able to hear yourself think here. There is no noise to exhaust you and you will be able to unwind whenever you want and need that.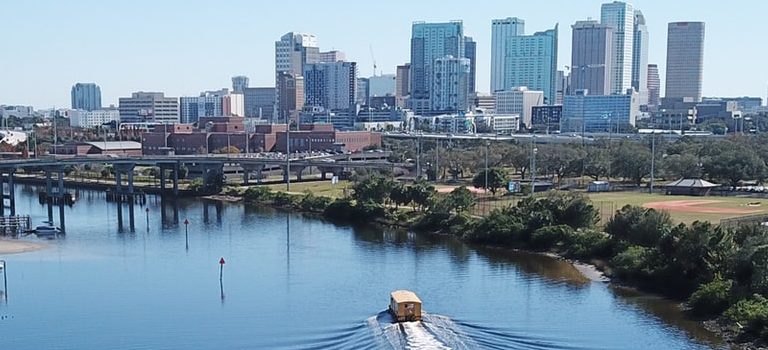 Disadvantages of living in Tampa
Weather can be problematic. Even though it's sunny and warm, the humidity levels can be a problem for some people in Tampa. When the heat index is rising in the summer, the humidity level is also increasing. That can be uncomfortable. There is also a risk of tropical storms.
Poor public transportation. The situation here is similar to Jacksonville. The cost of transport is higher than in Jacksonville, though.
Cost of living in Tempa VS Jacksonville
The cost of living is one of the most important factors to consider when deciding where to live. Jacksonville and Tampa are both large cities in Florida with a variety of housing options and costs. Jacksonville has a lower cost of living than Tampa, according to data from Numbeo.com. The average monthly rent for a one-bedroom apartment in Jacksonville is $933, while the average monthly rent for a one-bedroom apartment in Tampa is $1,013.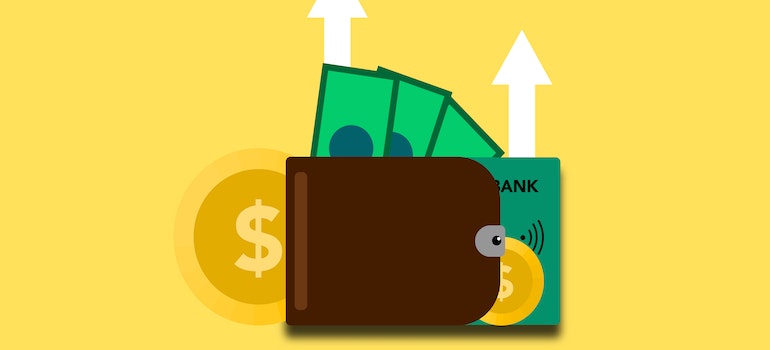 The cost of groceries is also lower in Jacksonville, with the average grocery bill coming in at $261 per month compared to $282 per month in Tampa. When it comes to other living costs, both cities are fairly similar. The average monthly utility bill in Jacksonville is $159, while the average monthly utility bill in Tampa is $161. Both cities have a sales tax rate of 7%. Overall, Jacksonville has a lower cost of living than Tampa. If you're looking for an affordable place to live in Florida, Jacksonville may be the best option for you.
Jacksonville vs. Tampa – conclusion
There is no easy answer when it comes to choosing between Jacksonville vs. Tampa as the best place to live. Both cities have their pros and cons, and ultimately it will come down to what you are looking for in a city. If you want a bustling metropolis with plenty of things to do, Tampa may be the better choice. However, if you are looking for a more relaxed lifestyle with easier access to nature, then Jacksonville could be the ideal place for you. Whatever you decide, don't hesitate to give us a call and get your free moving estimates, so that we can help you with your relocation.