Moving to the beachside is a wonderful thing if you enjoy hot days and starry nights. Luckily, Miami has a lot of options for people who want to live near the beautiful blue water. And at the same time enjoy the smell of the ocean and those fresh coastal breezes the ocean brings. Who wouldn't want that? However, there are many places on the beachfront in Miami to choose from. Today, we will tackle the questions of Miami Beach vs Sunny Isles Beach. Hopefully, after reading the article you will make the final decision. Keep in mind that both of these places are very similar. However, the lifestyle and the community differ in these places.  So, before you visit Best Movers Florida and we match you with the perfect movers for your needs check out this article and see the main differences between Miami Beach and Sunny Isles Beach.
Lifestyle differences between these two places
Now, when we talk about the lifestyle it is important to note that Miami Beach is a much older neighborhood. That is compared to Sunny Isles Beach which is very new and the best adjective to describe it would be – luxurious! Based on this it is obvious that the architecture and the way of life are very different. Keep in mind that no matter where you relocate you will need essential moving services in order to successfully complete your move! Moreover, Sunny Isles Beach looks like it came from the future. There are many high buildings that look like resorts of some kind. However, they do have breathtaking views of the ocean and the beach.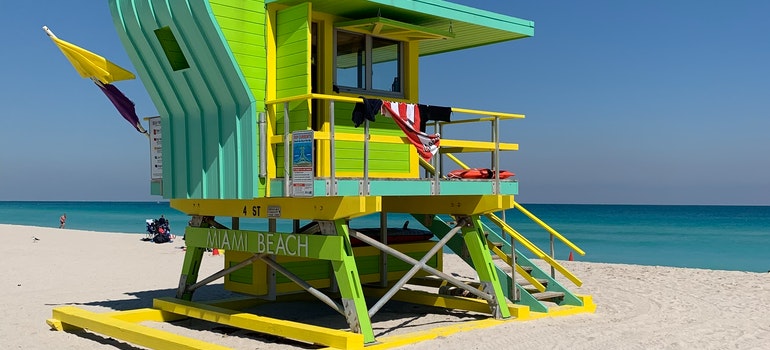 On the other hand, Miami Beach has a kind of old soul. The architecture is usually from the mid-century. You can see many houses and buildings that are connected o each other, they almost look like a small resort as well. While they do have beautiful pavements decorated with palm trees and modern art graffiti.
It is clear that both neighborhoods are great for anyone who wants to move to the beachside, even if you have a family. Just keep in mind that Miami Beach has this traditional feel of a small community which makes it perfect for a family. While on the other hand, Sunny Isles Beach feels like a big metropolis with luxury everywhere you look. It is up to you to decide – Miami Beach vs Sunny Isles Beach – which one do you prefer?
Business – Miami Beach vs Sunny Isles Beach
When you move, it is not only about the lifestyle and the things you enjoy. Most people who do not work remotely, look for job opportunities in the area that they want to relocate to. On that note, if you are moving your business make sure to hire commercial movers in Sunny Isles Beach.  They will move everything smoothly and safely. Furthermore, when it comes to the business aspect Sunny Isles Beach is luxurious, however, they do not have a lot of corporate buildings. While there are some smaller businesses in this area, most of it is designated for residential buildings and restaurants. After all, this is a luxury neighborhood that takes pride in its retail offers, hotels, resorts, spas and salons, gyms, and more.
Compared to Sunny Isles Beach, Miami Beach is more down-to-earth. This residential community attracts families, seniors, etc. However, this is also not a corporate business neighborhood. While, you can find a plethora of local businesses such as accountancy firms, attorneys, shops, jewelers, spas and fitness, restaurants, bars, and more. Keep in mind that they are much more affordable here than in Sunny Isles Beach. Thus, if money is a factor in your move, maybe choosing Miami Beach will be a better option for you. And if you have a business you need to move make sure to hire commercial movers in Miami Beach. They will take care of your commercial business with extra care!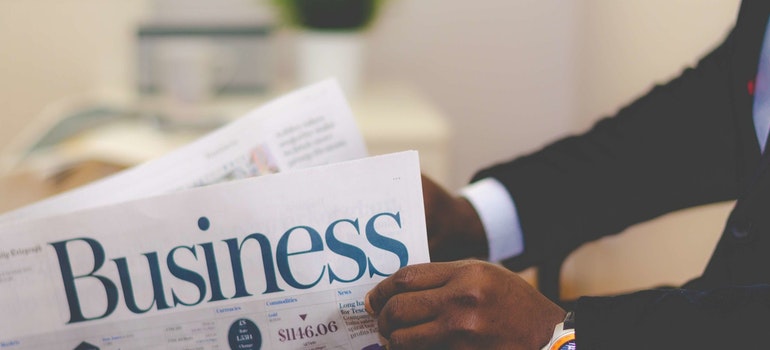 Greenery prospects of both cities
Since both of these locations are at the beachfront and they have direct access to the beach. It comes as no surprise that both of these locations provide a plethora of greenery, parks, etc. And the best part is – everyone can enjoy these outdoors green spaces for free! Thus, in this green category, both of these locations in the State of Florida are ideal for living. However, let us see in detail what they offer:
Sunny Isles Beach
Miami Beach
Greenery at Sunny Isles Beach
When we think about greenery, the first thing that comes to mind is parks. There are many parks at Sunny Isles Beach. However, we will only mention a few here:
Heritage Park – this large park is an oasis of plants, trees, and beautiful green grass. Here the children can enjoy the playgrounds this park offers, and if you have a dog, this park also has a dog park inside!
Senator Gwen Margolis Park – is not as big, but here you can enjoy playing soccer – there is a designated area for that. Or you can enjoy a picnic in the shade of the nearby trees.
Town Center Park – offers a trail for running and many gazebos for different activities like brunches or a picnic.
Gateway Park – probably the biggest one on the list, spans across five acres of land. It features a beautiful butterfly garden. But that is not it, it also has a stage where many concerts and other like performances are held.
Furthermore, even though a beach is not green, it falls under this category. Thus, at Sunny Isles Beach you can have fun in so many different ways. For example, you can rent jet skis, small boats, and sunbeds. While you can enjoy the tasty food and beverages from the bars and restaurants on the beach side. Moreover, if you like to fish, there is a spot well known among fishermen here and it is a pier at Newport Beach, you should check it out. If this seems attractive to you, what are you waiting for? Hire local movers in Sunny Isles Beach to help you relocate. Afterward, you can start enjoying all the green space and the beach Sunny Isles Beach provides for its residents!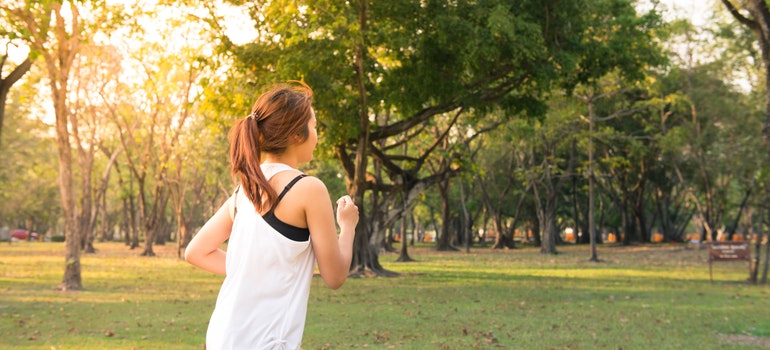 Greenery at Miami Beach
Similarly, Miami Beach also offers a wide range of parks that consist of playgrounds and other facilities for everybody's enjoyment.  Such parks are:
North Shore Community Center– where you can find soccer, baseball fields, and tennis courts.
Normandy Isle Park and Pool – which is actually a waterpark that also has fitness classes in water. And the best part is – it is meant for all ages, thus the whole family can have fun here!
The North Shore Open Space Park– is very interesting. Because this is a nature preserve park where you can see all the flora and fauna that is specific to Florida. However, this park also offers plenty of picnic tables, children's playgrounds, dog parks, and even small houses that you can rent for your special events. That's not all, you also have direct beach access!
Furthermore, when you think about Miami Beach the next thing that comes to mind is the Miami Beach Boardwalk. Along this boardwalk, you can find a lot of green spaces where you can hang out. Together with playgrounds for kids. Make sure to hire local movers in Miami Beach if you want to successfully relocate here. Moreover, this boardwalk also has a lot of playgrounds for children along its side.
Getting around – Miami Beach vs Sunny Isles Beach
Both of these locations offer a lot of commercial activities for their residents. Most of which are within walkable distance. However, if you find something that is a bit far away, do not worry! Both locations have buses that commute throughout the beaches and the Miami mainland. While your Miami Beach movers move you, make sure to ask them for transportation tips. This will also help you get around if it is your first time here. Moreover, in Sunny Isles Beach many of the commercial establishments like shopping centers, restaurants, spas, parks, and more – are within walkable distance.
The same applies to Miami Beach. Many locals use bikes to get around as well. However, on hot summer days, many opt for transportation by bus or trolley because they have air conditioning. Therefore, getting around without a car is not a big problem in both of these locations. However, you might need a car if you commute to work somewhere in Downtown Miami. On that note, commuting to Downtown Miami is easy from both neighborhoods. Residential movers in Miami Beach can give you some tips on the fastest routes to Downtown Miami. Make sure to ask them when they relocate you.
Shopping and dining
Let's face it, shopping and dining are very important aspects when choosing a city to live in, even though it's not a priority. Still, we wanted to analyze both of these cities regarding this category, so let's take a look.
Sunny Isle Beach shopping and dining prospects
Now, when we talk about shopping or dining it all comes down to your personal taste. But, do not worry, both of these locations have a plethora of options for you to choose from! Even though there are plenty of places to eat in Sunny Isles Beach, we will only mention a few. For example, if you enjoy eating Middle Eastern food you will enjoy the Chayhana Oasis restaurant. Moreover, if you prefer stakes make sure to visit La Barra. At Sproutz you can enjoy yourself with all the healthy food options they offer!
Furthermore, when it comes to shopping options – Sunny Isles Beach is in the lead. If you didn't know, many locals from Miami Beach go to Sunny Isles to shop at RK Village Plaza. Here the sopping stores are for everyone with a few luxury options. While if you prefer the luxury lifestyle and brands you can find happiness at Bal Harbour Shops. If you want to move here, make sure to hire the best movers in Sunny Isles Beach. They will ensure a safe and fast relocation!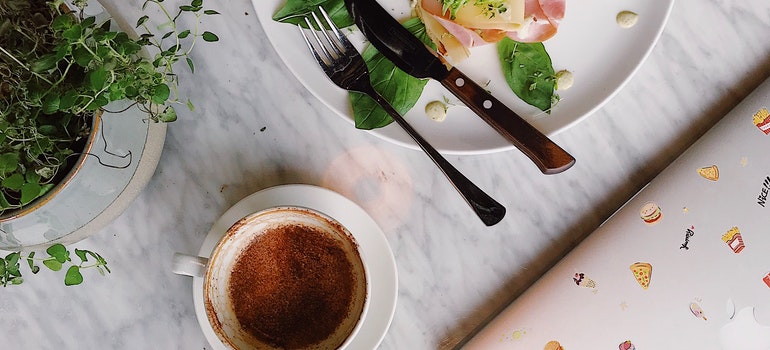 What about Miami Beach?
When it comes to shopping and dining in Miami Beach – it is usually much more affordable. You will have a lot of parking spaces and an abundance of affordable restaurants to choose from. Most of them offer American kitchen dishes. Dining here will give you the same satisfaction as in any restaurant but you will spend a lot less. Moreover, in this neighborhood, you can enjoy the food from different cuisines like in Sunny Isles Beach. The only difference is that you will pay significantly less than you would in Sunny Isles. If you had enough of Sunny Isles Beach and you want to move to Miami Beach – make sure to hire the best residential movers in Sunny Isles Beach. Hiring them will ensure a smooth and fast relocation.
Now, when we talk about shopping opportunities at Miami Beach it is very different from the experience you have in Sunny Isles Beach. The options here are limited. You can usually find some shops and discount boutiques. However, shopping for essentials at Walgreens and CVS is within walkable distance. Keep in mind that you will have to go on a trip to Sunny Isles Beach if you want to have more shopping options. Especially high-branded ones.
Miami Beach vs Sunny Isles Beach – The verdict
After reading these comparisons of both locations the questions "Miami Beach vs Sunny Isles Beach – which one do you prefer?" – should be easier to answer. Both offer great parks, beaches, fun activities, and more. The difference is in the details and, of course, your own preferences. Miami beach is a bit old-fashioned while Sunny Isles Beach is modern and luxurious. Whichever option you choose, we're fairly certain that you're unlikely to regret it!