Leaving behind your familiar surroundings, friends, and family can be challenging, but it's also an opportunity to start fresh and explore a new place. Take your time while you make preparations for moving from Tampa to Orlando. Moving can be a lot of work, but with a little organization and patience, and the assistance of Best Movers Florida in pursuit of a moving company, you can make the process smoother and less stressful.
Relocating from Tampa to Orlando: What to expect?
In most cases, relocating from Tampa to Orlando could be completed in a single day. This is because the distance between these two cities is around 2 hours drive. Having a home in Orlando can be an exciting endeavor. Before relocating to Orlando, you should know several things to make the transition go well.  Get some helpful suggestions for getting set up in your new home. Before we discuss what to expect in this city, it's recommended to hire local Tampa movers if you want to experience the city, whether you are by yourself or with a family.
Orlando, your new home
If you're looking for a new place to call home, Orlando provides everything you might desire, whether you're an individual, a couple, a family, or a retiree. There are some things to keep in mind throughout the relocation:
Weather is not much different from Tampa
Living expenses
Employment opportunities
Weather is not much different from Tampa
The weather in both cities can be hot and humid, so be prepared for plenty of sunshine and warm temperatures year-round. Hot weather is common in Orlando throughout the summer. The warm climate, however, does not persist constantly. Average highs drop to about 80°F and 78°F in the spring and fall. Lows in the winter remain around 73°F and highs around 50°F.
Living expenses
The cost of living in Orlando is higher than in Tampa, which means that expenses such as rent, groceries, transportation, and utilities are generally more expensive in Orlando. For example, if you plan to rent an apartment, you can expect to pay around $1,500 monthly for a one-bedroom in the city center, compared to around $1,100 in Tampa. Outside the city center, the cost drops to around $1,200 in Orlando and $900 in Tampa. You should consider these expenses if you are moving from Tampa to Orlando, especially if you are moving your office. This way, you can determine where you will place your workspace, and after you decide, commercial movers Tampa will be there for you as soon as you hire them.
Researching the cost of living in the neighborhoods you're interested in is a good idea. This will give you a better idea of your expected expenses and help you budget accordingly.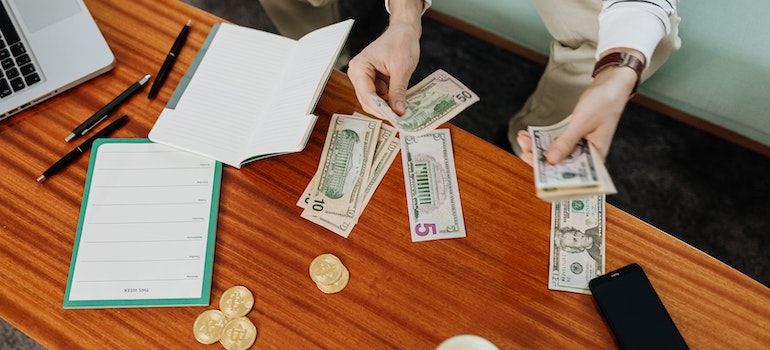 Employment opportunities
Orlando's job market is constantly growing, and several industries provide job opportunities to the city's residents. The hospitality industry is a major employer in Orlando, with many hotels, restaurants, and theme parks offering full-time and part-time employment. Orlando also has a strong technology industry, with many companies that offer job opportunities in software development, cybersecurity, and other related fields.  On the other hand, Tampa's strongest industries are Defense & Security, Information Technology, Manufacturing, Financial & Professional Services. It's also worth noting that Orlando has a lower unemployment rate than Tampa (2.3% vs 2.5%).
Moving from Tampa to Orlando: Preparing for the whole process
Getting organized is the first step if you want to know how to pack like an expert. Over the following several weeks, you'll have a lot of planning, arranging, and paperwork, and it's easy to lose track of everything. But with Tampa moving companies and planning beforehand, it can also be a really interesting and rewarding adventure. There are several things you must consider during moving from Tampa to Orlando:
Set a realistic moving budget
Select a moving company
Organize and pack your belongings
Finalize your cleaning duties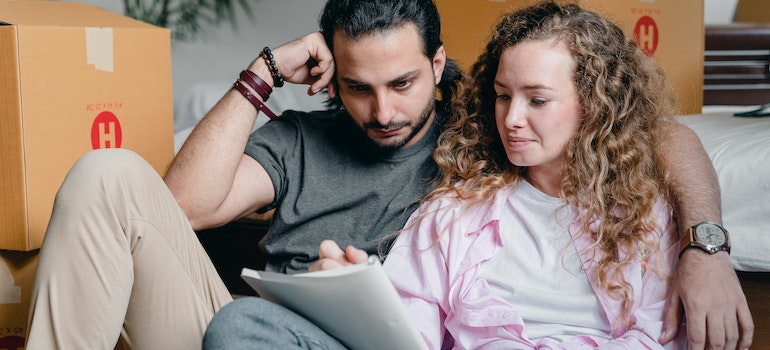 Set a realistic moving budget
It's crucial to ensure that your move from Tampa to Orlando stays on track financially. Start by listing all the potential expenses you can encounter during the process. It can be helpful to break down each cost into categories, such as hiring movers, packing supplies, transportation, and various expenses. As you make your list, remember to account for any unexpected costs that may arise, such as last-minute repairs or additional fees.
Select a moving company
Choosing a moving company can present challenges, but proper knowledge and preparation can simplify the process for optimal efficiency. You must inquire the appropriate queries to the moving companies and obtain multiple evaluations for comparison purposes prior to finalizing your decision. If you choose long distance movers Tampa, you will have peace of mind during relocation because they put your needs first.
Have your belongings organized and packed
As you prepare for your move from Tampa to Orlando, you must approach the task of packing and organizing with a strategic mindset. This is a unique opportunity to manage your possessions and optimize your organization for your new home. As you pack, consider donating or selling items you no longer need or want. This can help simplify the moving process and reduce the amount of stuff you need to transport. In this way, residential movers Tampa will pack your stuff effortlessly. Also, make sure you use the proper packing materials. Finally, place related items in the same boxes, properly mark the boxes, and equally balance the weight among the boxes.
Finalize your cleaning duties
Cleaning your home should be the last thing on your to-do list and you should do it just before movers in Orlando come to help you relocate. Cleaning, repairing holes, repainting as needed, and replacing previously removed items such as window coverings and light fixtures are all essential before you move out. If you want to be sure you don't get fined or lose any of your security deposit, you can ask your landlord for a move-out checklist or other requirements before you leave.
Enjoy your new home in Orlando
After moving from Tampa to Orlando and once you're settled into your new home, take some time to explore and appreciate all that city has to offer. From theme parks and museums to cultural events and dining experiences, there's something for everyone to enjoy in the City of Orlando. Embrace your new surroundings, and don't be afraid to step out of your comfort zone and try new things.