Moving to a new location is surely a complicated, costly, and stressful experience. At the same time, it can be an opportunity to make changes in your lifestyle. Today, we will talk about changes that benefit the environment as well as your relocation. Making your relocation eco-friendly involves adopting a sustainable approach to every aspect of the move. Aside from hiring the Best Movers in Florida, you must cover a few different steps if you want to make your Florida move eco-friendly. So, let us help you and show you how it's done.
Use green packing materials to make your Florida move eco-friendly
When packing your belongings, choose eco-friendly packing materials. You can easily find free packing supplies at the local home depot, hardware store, grocery store, or online. The best is to go for recycled cardboard boxes, biodegradable packing peanuts, and packing paper made from recycled materials. But if you have no time for this, use towels, blankets, and other soft items you already have in your home. Avoid using single-use plastic bags or bubble wrap, as they are not biodegradable and can harm the environment. Packing is a huge part of each relocation, and you must give your best to do it right.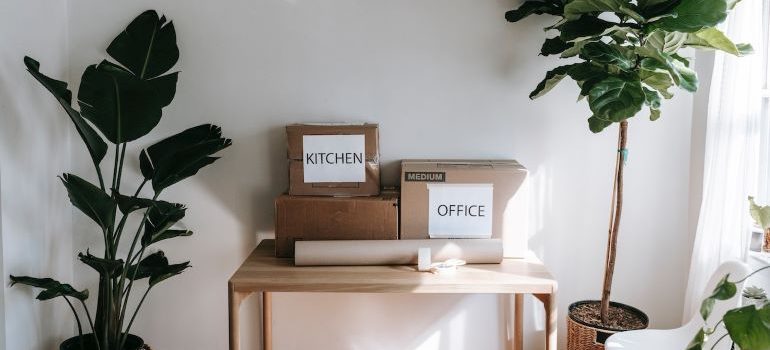 Hire an eco-friendly moving company
Probably the easiest way to make your Florida move eco-friendly is to hire green movers. Simply call one of the local eco-friendly moving companies and let them cover the entire relocation safely. For example, some of the best movers in Cocoa Beach are considered eco-friendly, and you should look for one that prioritizes sustainability. A sustainable moving company will use biodiesel-fueled trucks, implement green practices, and use sustainable packing materials. Ask them about their recycling policy and see if they can reuse or recycle any of your belongings. If you let movers, do it all, it might be just enough to say that you have done your part and have organized an eco-friendly relocation.
Choosing environmentally friendly transport is the way to make your Florida move eco-friendly
Consider the environmental impact you are making. If possible, choose a transport option that is sustainable. One way is to work with an eco-friendly moving company. As we have already said, they have the tools, supplies, and proper vehicles to execute such a relocation. The other solution is to rent a truck and cover everything by yourself. Although, this means you must have a license to operate such a vehicle. If you have one, then go for it. You will surely spend less money and organize in the way you see fit.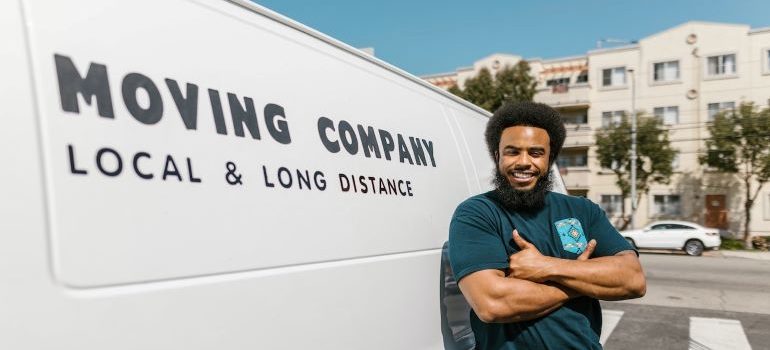 If you are moving long-distance, consider using a train or a ship instead of a plane. Air travel has a high carbon footprint, and reducing the number of flights you take can have a significant impact on your carbon footprint. And yes, this is a far fetch and not something where you can see the results. But at least you'll know you have done as much as you could to reduce the carbon footprint.
Declutter and donate
The easiest and most convenient way to make your Florida move eco-friendly is to declutter and downsize. It won't cost or hurt you and you will benefit greatly from it. All you must do is spend a bit of your time and inspect your home. So, before you start packing, go through your belongings and declutter. Get rid of items you no longer use and donate them to local charities or thrift stores. You can even sell items online, at a garage sale, or at a yard sale. And you can give everything to your friends and relatives if you prefer it that way. Recycling is an option as well.
This is the best time to move to Florida and the best time to do a spring cleaning and declutter as much as possible. If you do this right, you will reduce the amount of waste generated during the move and have more space in your new home. But more importantly, you will have an easier time relocating and you will lower moving costs. Simply by having 10% fewer items, you'll cut down on hours spent and the labor invested in your relocation. Hence, decluttering is an all-around win, and you shouldn't skip it.
Change your habits
If you muster the strength to declutter and get rid of the unwanted hoard, you should change your habits as well. Now when you have more space in general, you should keep it that way. And of course, be eco-friendly in the process. And there are several easy practices to do so. One is to reduce paper waste by going paperless for your change of address notifications, bills, and other important documents. You can instead use digital storage and email to keep important documents. It is far better than printing them out which is something you should do only when necessary. You can also unsubscribe from junk mail and opt for e-bills instead of receiving paper bills.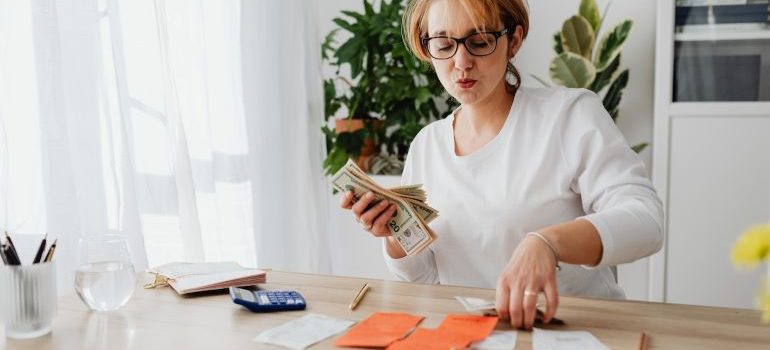 The other idea is to manage your food waste. Moving can lead to a lot of food waste and you should use up perishable items in your fridge and pantry before the move. Simply donate non-perishable items to a local food bank or leave them with your neighbors. They will surely appreciate the gesture. And when you arrive at your new location, shop locally, and try to maintain eco-friendly purchases. It is not too late to turn a green leaf.
It doesn't take much effort for a move to be eco-friendly, which is why you should strongly consider it
Now you know how to make your Florida move eco-friendly. If you have a bigger budget, this can be quite easy. But with a few lucrative ideas and the right approach, you can use what I already there. As long as you work with the best movers in Fort Pierce, or generally, the best movers from any city you're moving from or to, you won't have to worry about a thing. Try to focus on your side of the deal and go through the steps we mentioned earlier. You will surely end up with a cheaper, safer, and environmentally friendlier relocation. Good luck.