It is no secret that moving can be a really expensive process. If you're on a tight budget the costs can add up quickly, which is something you want to avoid. Logically, it is best to see where you can cut costs before you start your relocation. One of the expenses you may have overlooked is packing supplies. That is unless you decide to ask for professional packing services Florida. And whilst a few moving boxes don't have to be expensive, if you're moving a lot of goods it can add up. Luckily, there are great ways to find free packing supplies and save a lot of money that way. Keep reading to learn how to obtain them.
Ask friends, family, and neighbors
This may be the most obvious option, but it is still something that people tend to overlook. Your friends and family may have some packing supplies, especially if they work in an office or have moved recently. A great way to reach more friends or acquaintances is by using social networks, such as making a post on Facebook. And even your friends and family don't have any stashed boxes around, they may know someone who does. Additionally, don't hesitate to ask around your neighborhood. You'd be surprised by how many people have extra packing supplies that they are looking to get rid of them anyways. And if you manage to find neighbors who do, it is really convenient as they live nearby.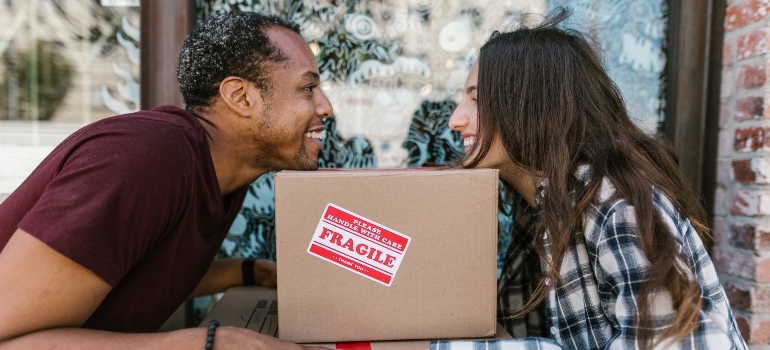 Check your office supplies
If you work in an office that might be a great place to find free packing supplies. Most offices have a lot of unnecessary boxes laying around from old office supplies, or even left by commercial movers Florida after relocating. So chances are, you could find moving boxes, as well as bubble wrap in your own office.  You could even ask around, as most offices in the area don't need those supplies anymore. Just make sure to ask for permission beforehand.
Attend local yard sales
Often times when people organize a yard sale they will have moving boxes to place their items. If you know someone in your neighborhood who will be hosting a sale you could ask them if they have any packing supplies as it is likely they don't need them anymore. Especially since sometimes, people host sales before or after they relocate with residential movers Florida, so it is possible that they have excess packing material.
Ask local retail stores
One of the best places to find free packing supplies are retail stores in your neighborhood. These retailers get their goods shipped often, and they arrive in cardboard boxes and are usually put in packing paper and bubble wrap. Additionally, after they unpack their goods, most of these businesses are actually required to get rid of the boxes. This can be a great thing too as you will be doing them a favor by picking them up, as much as they are helping you.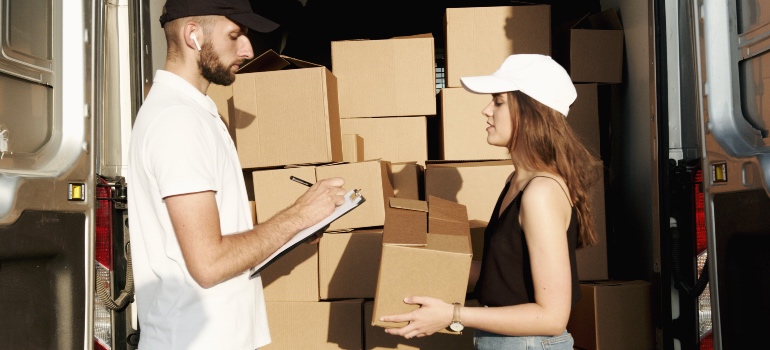 Don't be hesitant to call retail stores such as supermarkets and furniture stores in your neighborhood and ask them for packing materials. A store manager will talk to you so you can make a deal. Keep in mind that a lot of the stores get their shipping during a certain time of the day, as well as on specific days of the week. This means that you might have to go and pick them up at a specific time, so don't forget to ask the manager when can you come.
Online websites are a great place to find free packing supplies
Another great way to obtain free packing materials nowadays is online. There are multiple websites where people post stuff that they are looking to get rid of before throwing them away. Sometimes people use these websites to give away their moving supplies after relocation. You should check these websites for free packing supplies:
eBay,
Craigslist,
Facebook Marketplace,
U-Haul Box Exchange.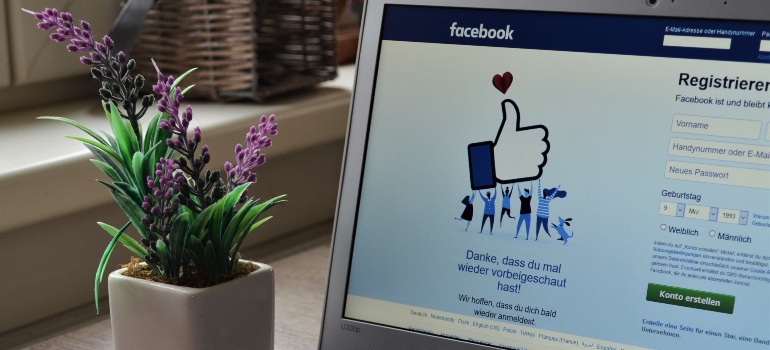 However, the best option is probably Freecycle. This a non-profit movement that was made with the intention of keeping people from throwing away usable items, and rather giving them to someone who needs them. Everything on the Freecycle website is free of charge. You just make an account and post what you're searching for, as well as when you need to obtain it or just search for posts of people who are offering it. With around 9 million users you are very likely to find packing supplies from someone in your area.
Packing supplies to avoid
Even though you find free packing supplies from multiple sources, not all of these boxes are safe to use. Keep in mind that you should avoid moving boxes that aren't in good shape. Using packing supplies that could potentially break during the transfer of you're belongings will be more expensive long term. It is not safe to use them, as they could damage your items. This will create a bigger financial loss in the end. Avoid boxes that look torn or that have been wet, as they are most likely not going to hold your belongings well. Additionally, packing supplies you get may have a distinct smell, especially if you got them from a food retailer. These materials aren't unsafe, but you don't want your household items to get a smell since they will be placed in these boxes for a long time.
Be careful in your pursuit of free packing supplies
This one may seem obvious, but it is important to meet up with people in public places if you met them through online marketplaces. You could even bring a friend or a family member to ensure your safety. When it comes to your safety, make sure to check laws and regulations about trespassing before dumpster diving or going to recycling drop-off points. If you follow these rules you'll most likely be able to find free packing supplies to use or at least a part of them. This will still help you cut moving costs significantly. In the end, if you decide to hire professionals and ask them for assistance with packing, don't hesitate to visit Best Movers Florida and find a team of movers that suit your needs today.