Senior retirees from colder climates have always been attracted to Florida's bright beaches and comfortable winters. The Sunshine State is an affordable destination to move to due to the cheap housing costs in many Florida cities. Additionally, Florida has no state income tax, which is beneficial for retirees with taxable income. Florida is a popular retirement destination because of the affordable cost of living and close proximity to the beach. Living expenses can often be met for less than $2,500 per month. Moving can be tiring, so if you're not up for moving on your own, Best Movers in Florida can match you with companies who can help you with your Sunshine State relocation. Meanwhile, we'll show you the top most affordable cities in Florida for retirees and seniors so that you can choose which one suits you best!
9 Most Affordable Cities in Florida for Retirees and Seniors
You don't have to break the bank to take advantage of pleasant weather, breathtaking scenery, and lovely beaches. With a national average cost of living of $2,626 a month, Florida provides some affordable areas that are also stunning. So which cities in the Sunshine State need to be on your list of places to look if you're getting near retirement age? Consider these ten locations: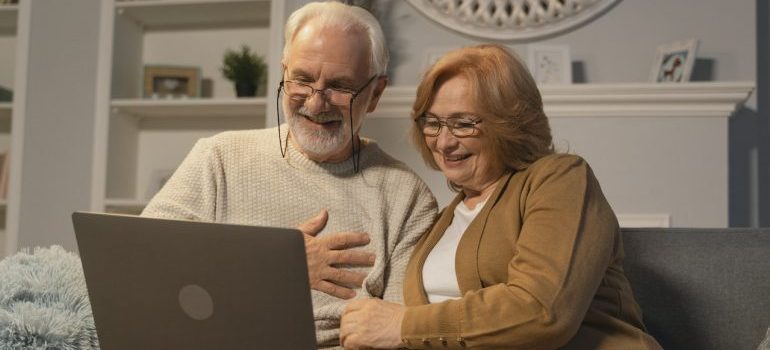 Daytona Beach
Sarasota
Melbourne
Lakeland
Ocala
Fort Myers
Port Orange
Winter Garden
Palm Bay
Daytona Beach
East-central Florida's Daytona Beach is a coastal tourist destination. Daytona Beach has a population of 75,000 people and an average monthly cost of living of $1918 in total. Even those on a tight budget may live near the ocean in Daytona Beach thanks to the area's affordable housing costs. This coastal city features golf courses, water parks, and sandy beaches. Best long distance movers Daytona Beach can provide great help with your relocation if this is your dream location. You may find endless adventures in Daytona Beach within minutes of wherever you are situated. There are a ton of arts, culture, and history, shopping, golfing, and sporting events to enjoy in this area.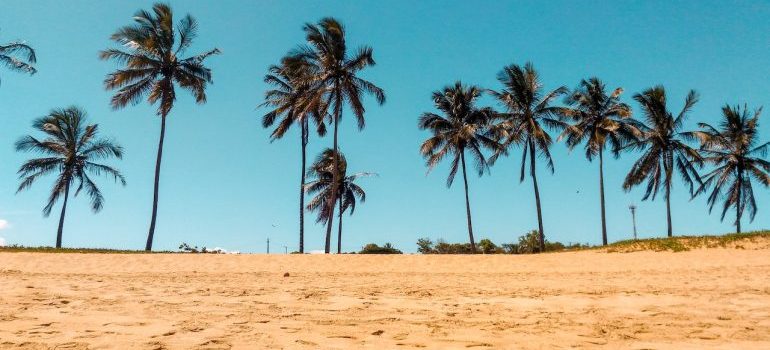 It is well-known for its broad beach and smooth, hard-packed sands. World's Most Famous Beach is prominently displayed on a banner that spans the street heading to Daytona Beach's boardwalk. Daytona Beach is situated in Volusia County, which is referred to as the world's capital of shark bites. Therefore, be careful when swimming in the ocean and do not go too far from the shore. In the early 1900s, Daytona Beach gained fame for high-speed automotive testing and later, racing.
Sarasota
The city of Sarasota is located in Sarasota County on Florida's Gulf Coast. The Sarasota School of Architecture, beaches, resorts and cultural and natural attractions are well-known in the region. White sand beaches in Sarasota, such as Lido Key, and Siesta Key, are popular among retirees. However, the excellent quality of life is what draws people to the region. Sarasota received good marks for both desirability and happiness, and the city's many retirees benefit from the area's mild winters and easy access to the Gulf of Mexico.
According to data from U.S. News Best Hospitals, Sarasota Memorial Hospital does really well compared to other hospitals in the area. Retirees on a tight budget can live close to the water because of the affordable housing expenses. Furthermore, its population is  55,000 with the average cost of living at $2493 a month. Best long distance movers Sarasota can help you relocate there.
Melbourne
Almost 85,000 people live in Melbourne. It is one of the cities on the list with an average monthly rent of $1,201 for a one-bedroom flat, making it more expensive to live there. Melbourne makes up for it, though, by having some of the lowest utility costs and the lowest cost of healthcare on the list, tied for first place. Average monthly expenses here cost $1982. Along Florida's Space Coast, where 20.9% of the population is 65 or over, you should have no trouble finding fellow retirees to socialize with.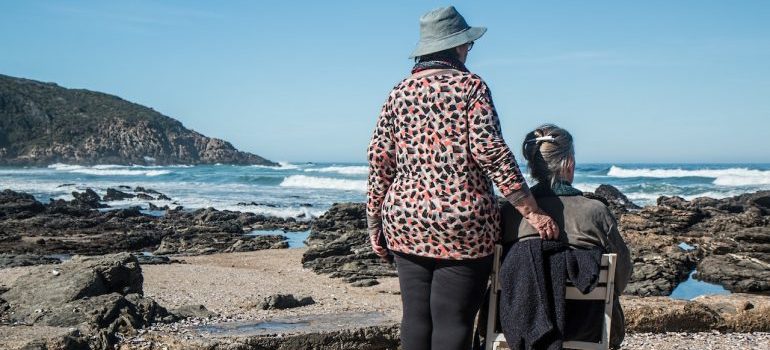 Given the proximity of the Kennedy Space Center and Cape Canaveral Air Force Station, this region of Florida is frequently referred to as the "Space Coast." Locals may see rockets take off for orbit. The space program has inspired the names of numerous streets, schools, and other locations. Earthly joys include lounging on an Atlantic Ocean beach or watching dolphins and sea turtles at the Indian River Lagoon once you've finished thinking about the universe. If you find all of this attractive, the best long distance moving companies Melbourne can make your dreams come true and help you relocate your belongings in no time!
Lakeland
Lakeland, which is halfway between Tampa and Orlando, offers a more tranquil and reasonably priced alternative to Florida's bigger cities. The warm and sunny winters help to balance off the humid summers. Lakeland Regional Health Medical Center offers medical care. Florida Southern College, which contains the biggest collection of Frank Lloyd Wright buildings in the world, is located in Lakeland. It has a population of 115,000 and the average cost of living there is $1927 a month.
The 38 picturesque lakes in the region, some of which are home to swans, have given this city its fitting name. Also, if you love baseball, you'll enjoy Lakeland's rich athletic heritage. The Detroit Tigers have called Lakeland their spring training home since 1934, making this the longest affiliation in baseball history between a club and a spring host city. If this is a city for your retirement age, pack your bags and make sure to hire the best long distance movers Lakeland to give you a hand and make it quicker!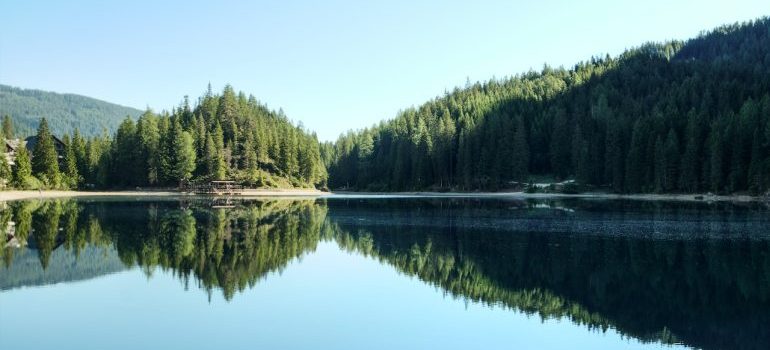 Ocala
Within Florida's northern section, Ocala is a city and the county seat of Marion County. The city has 63,000 residents, ranking it as the 54th most populous city in Florida. With an average cost of living of $2008, it is one of the most desirable settlement locations for seniors. Ocala best long distance moving companies can make this place your home and help you with your move as soon as you make a decision.
Ocala was recognized as the Horse Capital of the World in 2007 and is home to more than 400 thoroughbred farms and training facilities. Retirees can take part in equestrian activities such as horse shows and regular horseback rides on nearby nature trails. The Ocala National Forest, Silver Springs State Park, Rainbow Springs State Park, and the College of Central Florida are notable attractions. You may swim, fish, and canoe in the Ocala National Forest's numerous lakes, rivers, and springs.
Fort Myers
On the parameters for attractiveness and contentment, Fort Myers performed very well. The fact that many retirees can buy a home comfortably frees up retirement funds for other necessary obligations. The Caloosahatchee River and Florida's Gulf Coast are both near Fort Myers. In this well-liked retirement community, more than a third of the population is 60 or older, and more than 5,000 new people have moved there in the last year, according to the Census Bureau. Even on a tight budget, seniors in Fort Myers can design a stress-free beach retirement lifestyle. It has a population of 92,000 and the average cost of living there is $2049 a month.
Fort Myers Is known as a Shelling Mecca. The islands and beaches of Fort Myers are located on a plateau of shallow water where shells are placed on a natural shelf that flows to the shore. Fort Myers is the shelling capital of North America. It has more variety of shells than any other site because of its location along the Gulf of Mexico. Moving and settling there can be quite an adventure for seniors, so it would be best to leave it to the professionals and enjoy the adventure instead. Make sure to check some of Fort Myers best long distance moving companies out there.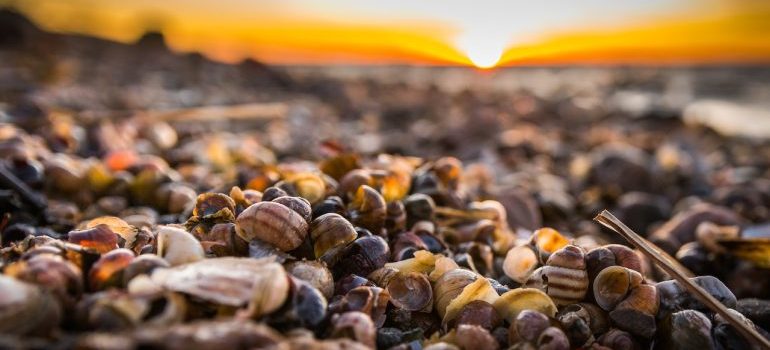 Port Orange
Port Orange is situated south of Daytona Beach on Florida's Atlantic coast. It is located in Florida's Volusia County. The estimated population of Port Orange is 65,000 with average living costs are $1949 a month. The travel from the Atlantic to the Gulf of Mexico coasts is an enjoyable and simple trip thanks to Port Orange's convenient proximity to Interstate 95, the state's biggest north-south highway. With an 87% livability score and lots of activities for seniors 65 and older, it appears to be a retiree's paradise. There are many parks where you may go for walks, relax by the water, or visit historical places like the Dunlawton Sugar Mill Gardens. Nearly 25% of its people are 65 years of age or older. At such a rate, retirees will have plenty of opportunities to participate in organized activities and make new acquaintances.
If you decide that this will be your senior-age home, you will be able to enjoy a number of things. Those include: Tiger Bay State Forest, Marine Discovery Center, Smyrna Dunes Park, Ponce de Leon Inlet Lighthouse and Museum, Sun Splash Park, Polynesian Fire Productions, Athens Theater, etc. The whole relocation process does not have to be stressful if you hire some of the best long distance moving companies Port Orange to give you some much-needed assistance.
Winter Garden
If you move to Winter Garden to retire, expect a lot of visits. The distance from downtown Orlando, where the grandchildren and great-grandchildren may visit all the theme parks, is only 14 miles. The second-highest livability rating on the list, at 85, highlights how much there is to do in Winter Garden, which is well-known for its renowned monthly farmers market and cultural activities. The average cost of living there is $1945 a month and around 46,000 people live there.
The commercial and cultural center of West Orange County, Winter Garden is home to the Garden Theatre, the SoBo Gallery and Art Center, various museums, and the Downtown Pavilion. Downtown Pavilion also serves as the location of the Saturday morning Winter Garden Farmers Market. It is a wonderful area to live and visit because of its various recreational activities, events, and historical artifacts. Residents of West Orange frequently visit the Historic Downtown, which is included on the National Registry of Historic Places. If you enjoy being outside and in nature, Winter Garden is a terrific spot to call home. Do not hesitate about whether to move here. Start packing, hire the best long distance movers Winter Garden and enjoy making plans for your bright retirement years!
Palm Bay
Palm Bay, a reasonable option for seniors in Florida, is located along the Atlantic Ocean about south of Melbourne. Its population is around 130,000. Rent ($1,189 on average per month), groceries, healthcare, and utilities are all less expensive than the national average. It is one of the most affordable places of all the above-mentioned. You will need only around $1564 a month for the expenses.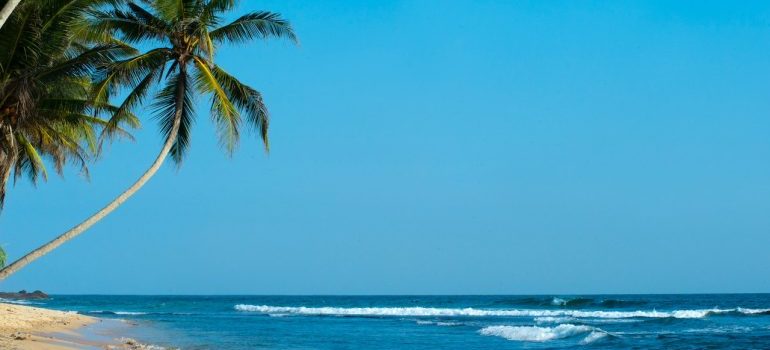 If you're a retiree who enjoys being outside, Palm Bay has plenty of places to exercise and ride a bike in addition to the beaches and golf. A pleasant community called Palm Bay is close to a lot of things to do, like movies and shopping. There are lots of dining options and parks nearby. You will never be bored here, so feel free to call the best Palm Bay long distance moving companies and start picking your dream house. While providing the advantages of a small metropolis, Palm Bay has the feel of a little village.
Affordable Cities in Florida for Retirees and Seniors are a dream come true
Retirement is a time of relaxation for the majority of individuals. When you retire, you can spend your time any way you like because you can finally rest and not go to work every day. People occasionally choose to move after leaving their jobs. When you're in your golden years, you might want to relocate to a place where you won't have to deal with snow shoveling or expensive heating costs. The cost of living is typically greater in places with pleasant climates. But these affordable cities in Florida for retirees and seniors are places where you can live cheaply and have nice weather. For seniors looking for peace, relaxation, white sand beaches, and excellent weather, it is a dream come true. Since it has always been like this, its reputation has been well-earned!