Making a decision to relocate to another place is important. There are many aspects that you need to think about before finalizing your decision. It is the same if you are thinking about moving from Tampa to Miami. Even though these two places are within the same state, there are so many different things that you are going to experience here. So, before you start your search for an ideal moving team to help you move at the Best Movers Florida platform, make sure that you are fully informed about everything. What to expect when coming to Miami and how to actually prepare for the move!
Are there any major differences between Tampa and Miami?
Both of these cities are great cities. They are two of the biggest places in Florida and it is not surprising to see people wanting to relocate here. However, we are currently talking about relocating to Miami from Tampa. First of all, both cities have similar populations, 350,000 to 450,000. It is not that big of a difference. Even though smaller, Tampa is much bigger when talking about size. However, this is not the most important thing for most people. They are more interested in the economy, housing, costs, and quality of life.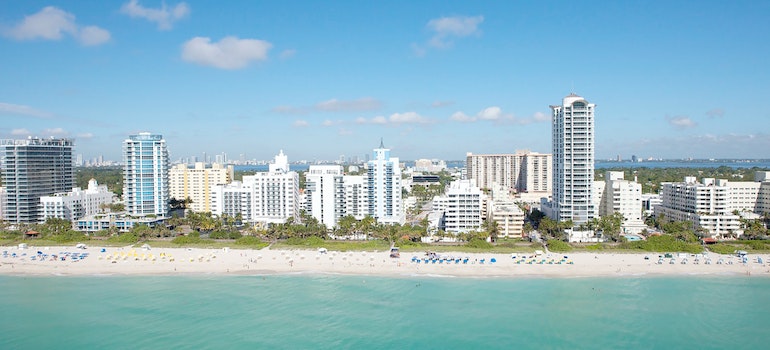 Housing and living costs
Tampa is certainly the more affordable option here. Everyday costs are lower than the national average while the costs of Miami are 21% higher than the national average. Housing is similar. Miami is 44% higher than the national average and that is certainly big. Overall, when we compare the two cities, Tampa is 18% cheaper than Miami. You would ask yourself whether it is worth it to move to Miami but Miami has some tricks up its sleeves.
Job opportunities
Both of these places offer great job opportunities. Naturally, Miami is more about hospitality and food services but that is expected. Of course, other industries are quite profitable here as well such as the financial sector, trading sector, and many other. Miami will give you enough opportunities, but it's also worth saying that Tampa doesn't lack in job opportunities either.
Quality of life
This is a place that is much different between Tampa and Miami. Even though Tampa is more affordable, people usually live a suburban lifestyle. Miami is not a place like this. It is definitely more exciting. It is perfectly suited for people that want to be caught in the moment. Entertainment in Miami is on another level so you can always be sure that you will have a nice time when you get out. Sandy beaches will give you a feeling you have not ever felt. Definitely, a place that is worth exploring!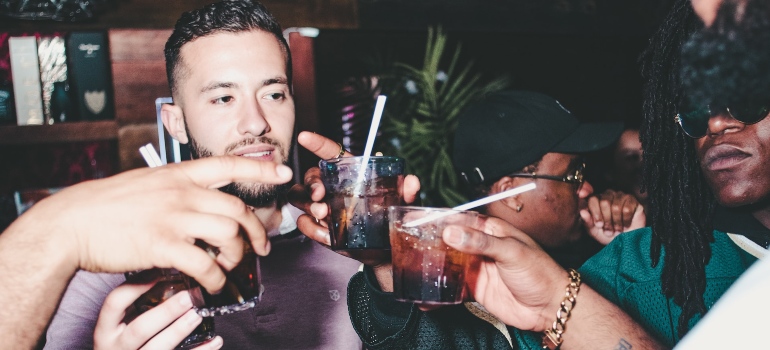 Do not think that moving from Tampa to Miami is going to be easy
Even though you are moving within the same state, it does not mean that the relocation is going to be easy. First of all, the distance between Tampa and Miami is not low. There are 282 miles between the two places. When converted to the time you will need to come from one place to another, it is around 4 hours. You will have to spend 4 hours on the move. More importantly, your items will have to survive this relocation. That is why it is always a good decision to find best movers in Miami that have enough experience with long distance transitions. Of course, it is only one of the important things that you need to do in order to relocate to Miami from Tampa without any major problems!
Scheduling the move is crucial when moving long distance
As we have said, long distance moves are not a joke. They are very hard to handle and if you are not completely focused, you are going to make some mistakes. In order to avoid making huge mistakes that will cost you a lot, you have to make sure that you prepare the schedule. Since you are moving to Miami from Tampa and you have to cover a lot of miles, it would be wise that you make the entire plan 3 months before the moving day. This will give you a time advantage that you can use and make sure that everything is as you have imagined it.
Properly prepare your items for the move
The hardest thing that you have to deal with when moving from Tampa to Miami is protecting all your items. Long distance relocations are riskier because there is more time for the items to get damaged or broken during transportation. It is the reason why you want to handle the preparation of all those items the best you can. You have to find all the necessary packing supplies in order to make this happen. Here are the items that you will most likely need before you move to the City of Miami and settle there:
cardboard moving boxes
air-filled plastic wraps for fragile items
regular plastic wraps
cushioning for the boxes
tapes
markers
Of course, this is not the complete list but these are probably all the items that you will need for the job. Even though you can get them on your own, it is always better to go with the best movers in Tampa who can give you everything that you need. Even if you are not sure about something, they will be there to help you out.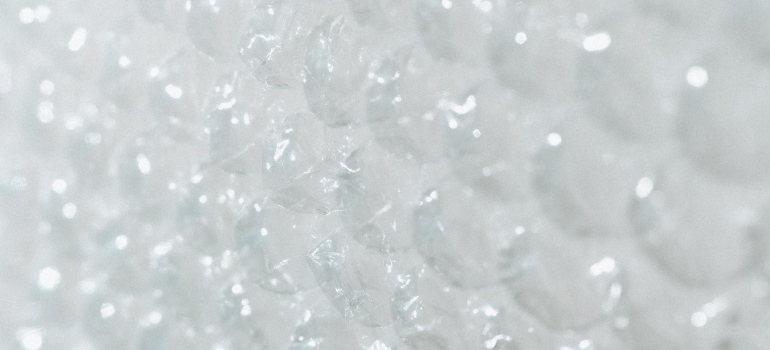 Relocate from Tampa to Miami this year and start a new chapter in your life
Now that you have all the important information, it is crucial for you to start preparing for the move. When moving long distance, our recommendation is always to find movers who you trust. There is no need for you to do everything alone. Of course, you want to find people that have enough moving experience. If you go this way, moving from Tampa to Miami will be much easier. You will have more space to work on your other projects. When you start on the right foot, you will be able to adapt much easier and you will get right into the Miami lifestyle!