Picking the right place for you will depend on a lot of factors. But Fort Myers will be one of the places that can offer you a lot. Especially when it comes to the education and schools in Fort Myers that it has on offer. Overall, you can also count on Best Movers Florida to help you find the right company for the job, so you can relocate to Fort Myers safely. There are different types of education that you can get in the area. Check out the details about schools and education in Fort Myers and get accustomed to the area.
What are some of the basic stats when it comes to education and schools in Fort Myers?
Before we get into the details, it's necessary to get some basic information when it comes to education in the Fort Myers area. It's overall an area with a lot of educated people as it has around 85% of people over 25 with a high school degree and around 30% with a bachelor's degree or higher. But there are also other facts that will make you call the best movers in Fort Myers to help you with the relocation. With more than 50,000 students enrolled in schools in the area, you can be sure that there are a lot of opportunities for education, be it for you as a student or you're looking for options for your kids.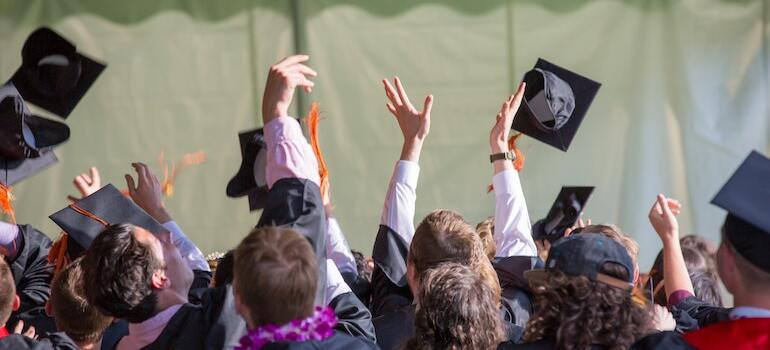 Schools in Fort Myers are among the best
As part of one of the largest school districts in Florida, Lee County School District, Fort Myers is a good place to get your education. Thankfully there are also schools that are very highly rated among the state and even nationwide in the area. Among the public schools you have to pick from after you hire local movers in Fort Myers you can trust are traditional public schools, charter schools, and others that will offer your kids just what they need when it comes to education. Here are some of the best schools in the Fort Myers area, including:
Fort Myers High School
Orangewood Elementary School
Crestwell School
Allen Park Elementary School
Treeline Elementary School
There are also higher education options in Fort Myers
Besides just schools, there are also higher instances when it comes to education. There are many to choose from and you can be more than satisfied with the options you'll have. From bachelor's degrees to PhDs, you can expect to get all that you need here. Many people are, for this reason, calling commercial moving companies in Fort Myers to relocate their business here. Therefore, know that there are a lot of business relocations in Fort Myers along with education-motivated ones. If you're a student and want to get a higher education there are many places in Fort Myers to do so, such as:
Hodges University
Southern Technical College
Nova Southeastern University
Fort Myers Technical College
Keiser University
What kind of support can a student expect from a teacher in Fort Myers?
As one of the highly rated places in Lee County and Florida when it comes to education it's important to notice that there will be many great teachers available. You will be able to soak up the knowledge fairly quickly. Especially when you look at important places like elementary and middle schools. After the residential movers in Fort Myers help you with the move, you can expect your kids to have the support they need at school. Especially as there will be around 22 students per teacher. That's why a pretty good number and kids get all the support and attention necessary for quality education.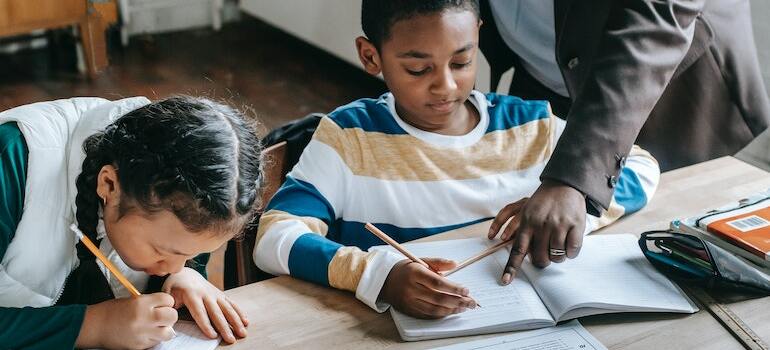 Technology and innovations in education are things that simplify education in the area
The Fort Myers area has been growing when it comes to education and the opportunities it provides. That's why there are more and more innovations and technology options that are being implemented in schools in the area. With that in mind, you can expect only the best for your kids or yourself. And after the best long distance moving companies in Fort Myers assist you, it will be easy to find schools that will have quality options available. You won't regret picking Fort Myers as the place to get your education.
A great and supportive community will be there to make things easier
Besides education, you need support to truly be happy with a location. That's why Fort Myers is perfect as it will offer much more than the system's support. That's why there are a lot of families with kids or students that can make life easier for you. Especially when you consider that there are a lot of neighborhoods with that demographic. Among them, the most popular places in Fort Myers are Gateway, Tanglewood, San Carlos Park, and more. Overall, you will feel right at home if you're looking for quality education.
What are some of the things you can do in Fort Myers besides education?
In the end, it's important that you enjoy what you can in Fort Myers. Especially as it has a lot to offer. The beautiful weather will make it a perfect place to stay and enjoy. Overall, it will have a lot of benefits like great places to have fun and beautiful beaches. From the Historic Downtown to Fort Myers Beach you'll have a lot to enjoy. You won't find much better in the State of Florida when it comes to pure enjoyment and just peacefulness. From a broader perspective, Fort Myers will be amazing for much more than just your education.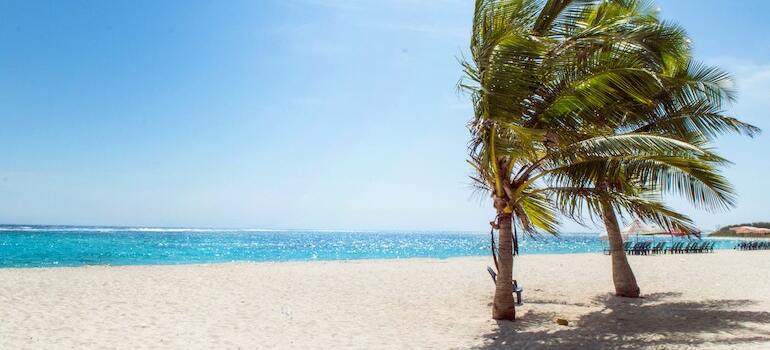 Moving to Fort Myers would definitely boost your education prospects!
By picking Fort Myers, you will almost guarantee great education for you or your kids. For that reason, it's necessary to make sure that you get all the details we provided when it comes to education and schools in Fort Myers. Overall, the area will be very enjoyable and there will be a lot of opportunities. Moving there won't be a mistake, that's for sure, and we wish you an enjoyable relocation!