Moving from Gainesville to Miami is an exhilarating decision that attracts many individuals seeking a change of pace. Gainesville, known for its small-town charm and university life, contrasts sharply with the bustling metropolis of Miami. Miami, situated on Florida's southeastern coast, offers stunning beaches, a thriving arts scene, diverse cultures, and endless entertainment options. The allure of Miami's professional opportunities, world-class amenities, and vibrant lifestyle often entices people to leave behind the tranquility of Gainesville. In this article, Best Movers in Florida aim to provide valuable insights and practical advice for those considering this transformative relocation.
Which place is more expensive?
When contemplating a move from Gainesville to Miami, one crucial aspect to consider is the disparity in the cost of living between the two cities. Miami's cosmopolitan allure comes with a higher price tag compared to Gainesville's more affordable lifestyle. Several factors contribute to the variance in living costs. Housing expenses, for instance, are significantly higher in Miami, with median home prices and rental rates surpassing those of Gainesville by a considerable margin. Additionally, utilities, transportation, and groceries tend to be more expensive in Miami due to its larger population and urban setting.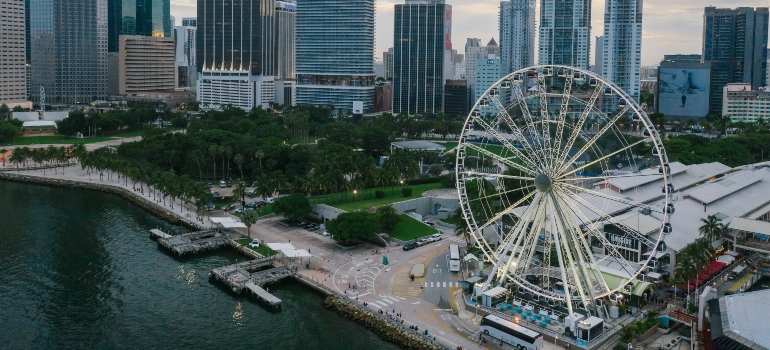 To navigate Miami's higher cost of living, it is essential to budget wisely and find ways to save money. Statistics reveal that housing costs in Miami can be as much as 70% higher than in Gainesville, while transportation costs can increase by 20%. By carefully planning your budget and exploring affordable housing options in different neighborhoods, you can mitigate the impact of these disparities. Taking advantage of Miami's public transportation system and embracing cost-effective recreational activities, such as enjoying the city's beautiful beaches, can also contribute to saving money.
The differences between Miami's and Gainesville's job market
Moving from Gainesville to Miami requires job market research. While Gainesville thrives primarily on its academic institutions and healthcare sector, Miami offers a diverse and robust job market with numerous opportunities across various industries. Miami is renowned for its flourishing industries, including tourism, hospitality, international trade, finance, healthcare, and creative arts. The city's vibrant tourism industry attracts millions of visitors each year, creating a high demand for jobs in hotels, restaurants, and entertainment venues. Additionally, Miami's strategic location and international connections make it a hub for global trade and commerce.
When searching for employment in Miami, there are several resources available. Online job portals, such as LinkedIn, Indeed, and local job boards, provide a comprehensive listing of available positions. Networking events, career fairs, and industry-specific conferences can also facilitate connections and potential job opportunities. Moreover, Miami's entrepreneurial spirit and supportive business ecosystem make it an ideal city for small businesses. Furthermore, affordable commercial movers Gainesville offers can help you relocate your business.
Housing costs and opportunities after moving from Gainesville to Miami
When it comes to real estate, there is a notable contrast between Gainesville and Miami. Miami's vibrant urban landscape commands higher prices compared to the more affordable housing market in Gainesville. The median house price in Miami is around $400,000. In contrast, the median house price in Gainesville, Florida is approximately $250,000. Additionally, the median rent in Miami is around $1,800 per month. In Gainesville, the median rent is approximately $1,200 per month. On the other hand, in Miami, a diverse range of properties caters to different preferences and budgets.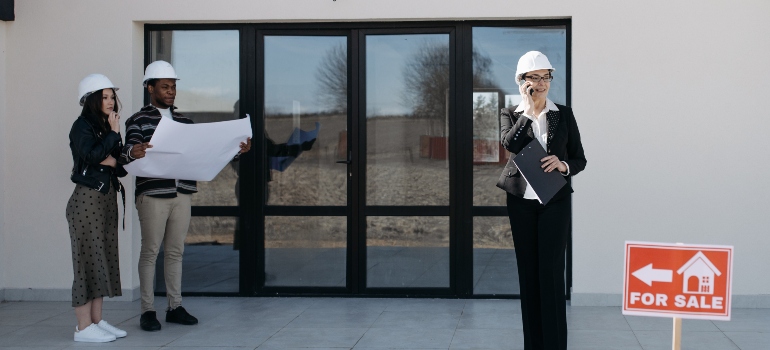 Finding affordable housing in Miami can be challenging, but there are strategies to help you secure a suitable residence without breaking the bank. Firstly, consider exploring neighborhoods outside the city center. Conduct thorough research on rental websites and work with local real estate agents who specialize in specific areas to uncover hidden gems. Additionally, be flexible with your housing preferences and consider shared living arrangements or renting a smaller space initially to manage costs. Finally, find residential movers Gainesville who offer to move your home for competitive price rates.
Good Neighborhoods
Miami boasts a diverse range of popular neighborhoods, each with its unique charm. From the vibrant South Beach to the artistic Wynwood, and the sophisticated Brickell to the bohemian Coconut Grove, Miami offers a variety of options to suit different lifestyles. Safety and amenities vary between Gainesville and Miami neighborhoods due to Miami's larger urban setting, so thorough research and local resources are crucial. Factors to consider when choosing a neighborhood in Miami include proximity to work, desired amenities, transportation options, school districts, and community services. Exploring neighborhoods firsthand, engaging with locals, and seeking advice from real estate professionals can help you find the ideal neighborhood that aligns with your lifestyle and preferences.
Miami will be fun for the whole family
When it comes to family-friendly activities, both Gainesville and Miami offer a range of options, albeit with different flavors. In Gainesville, families can enjoy outdoor adventures in nature parks, visit the Florida Museum of Natural History, or attend sporting events at the University of Florida. Miami, on the other hand, provides a vibrant mix of attractions such as the Miami Children's Museum, Zoo Miami, and the popular Jungle Island. The city's beautiful beaches and parks offer ample opportunities for outdoor recreation suitable for the whole family.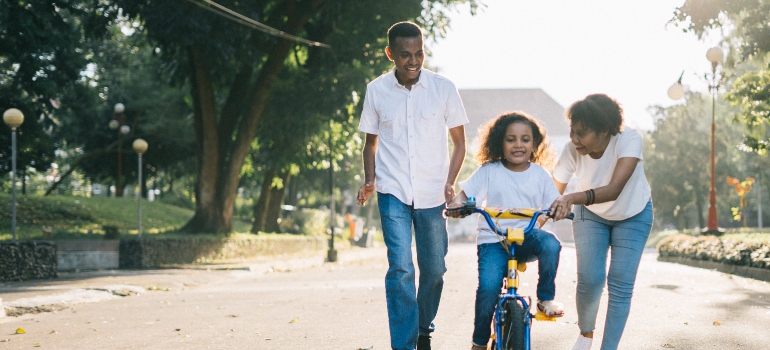 Raising a family after moving from Gainesville to Miami comes with its own set of considerations. Some tips for navigating family life in the city include:
Research and select neighborhoods with good schools, parks, and community centers.
Stay connected with local community calendars to be aware of various family-friendly events and festivals throughout the year.
Take advantage of the city's cultural diversity by exploring different cuisines and engaging in multicultural activities for a well-rounded upbringing.
Be mindful of safety and practice due diligence when selecting neighborhoods and activities to provide a secure environment for your family.
Getting from Gainesville to Miami: Things to keep in mind
Moving from Gainesville to Miami involves planning, finding housing, packing, and settling in the new location. To prepare, create a checklist, notify utilities, change addresses, declutter, and pack belongings. Research reputable movers in Gainesville and obtain quotes. Online platforms and recommendations can help find trusted movers. In the following sections, we will provide detailed tips and resources to simplify each step of the moving process.
The adventure of a lifetime is just around the corner
In conclusion, Gainesville differs from the City of Miami significantly in terms of lifestyle, cost of living, job opportunities, real estate, neighborhoods, and family-friendliness. When moving from Gainesville to Miami, consider factors such as career prospects, personal goals, and family needs. With careful planning and utilization of available resources, you can embrace the excitement of this transformative experience and enjoy the vibrant energy Miami has to offer. Embrace the adventure and good luck with your move!