Moving from one city to another is both exciting and intimidating. You might wonder if you'll like the new place as much as you like the current one, or if you will regret moving in the first place. These are all common things that worry most people when they decide to relocate. If you are moving from Gainesville to Orlando any time soon, you might want to research the city a bit before your move. That way you'll be prepared and have an easier time settling in after the relocation. To take the stress out of the moving process, hire one of the best movers in Florida. Having professionals by your side will make any relocation smoother.
Reasons you'll love moving from Gainesville to Orlando
If you plan on relocating to Orlando, you might be thinking why is the place so great and is it better than Gainesville. While Gainesville has a population of around 120,000 people, its con is the cost of living which is slightly above the national average. Maybe you decided to move because you're struggling with finding a job in Gainesville. The unemployment rate in this Florida city is also slightly above the national average. Orlando, on the other hand, has lots to offer to its residents. Home to 307,573 people, this city in the Sunshine State is great for the following reasons, among other things:
the cost of living in Orlando is low
the job market is thriving
your children will have a superb education in Orlando schools
median home price is not high
the food in Orlando is phenomenal
Orlando is a great place for seniors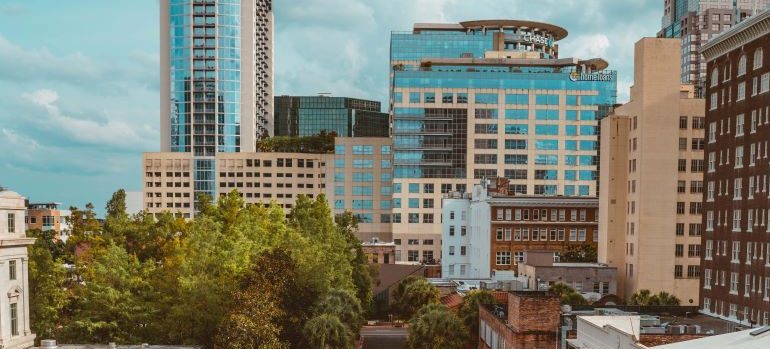 The cost of living in Orlando is lower than in Gainesville
While life in Gainesville is on the more expensive side, living in Orlando can actually save you some money. The cost of living in this beautiful, sunny city is below the national average which is great news considering the prices of everything changing lately. This alone is reason enough for some people to call some of the best movers in Gainesville immediately and book them for relocation to Orlando. It brings a sense of security knowing that paying for utilities, electricity, and groceries will not cost you all the money you have, but that you'll maybe be able to save some of your hard-earned cash instead. The median home price is also well below the national average at around $170,000.
The job market is thriving
If you are currently unemployed, chances are your luck will change after moving to Orlando. The city has a stunning unemployment rate of 3.2, which is below the US average. Most job openings are, as expected, in the hospitality industry, which is great if that's what you are qualified for. If that is not the case, don't feel discouraged. There are plenty of other industries also currently looking for enforcement in Orlando. And if you are moving your business to Orlando with some of the best commercial movers Florida offers, we have no doubt your company will bloom!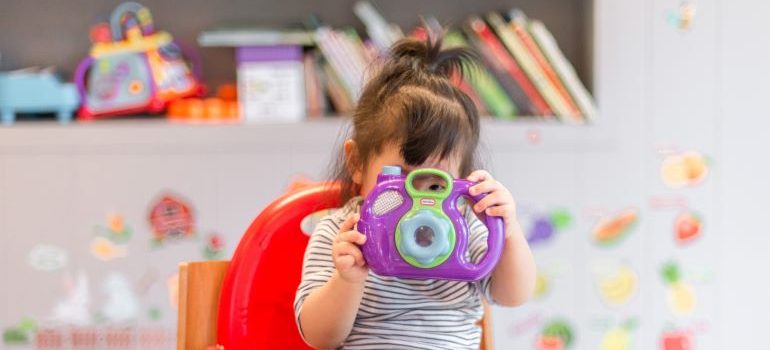 There are excellent schools for your children
The schooling system in Orlando is one of the finest in the country. If you were second-guessing moving there because you have school-age kids, the more reason to move. Orlando has excellent private and public elementary schools which are highly rated. To make sure your children love their education and going to school after your move with movers Orlando FL offers, take them to see some potential schools. Let them choose the one they like best. Feeling comfortable and liking the school will positively influence their will to study.
The food in Orlando is phenomenal
Every foodie's dream is to live in a place where they'll be surrounded by good food and excellent dining options. Orlando is just that. With culinary options for everyone, there is no way you will be hungry in this city. The restaurants are top-notch, and whether you like vegan food, bottomless brunch, fine dining, or something else, you will find it with ease. The options are endless! With the number of restaurants and variety of foods from different cultures, even the pickiest eaters will not have a hard time finding foods that they'll enjoy.
Orlando is a great place to move to after retirement
While Gainesville is a majorly young city, with the average age of its residents being 26, Orlando is more senior-friendly. With numerous senior communities, the city is one of the best places in Florida to move to after retirement. In addition to the retiree communities, the city also boasts numerous golf courses as well as parks where you can spend your days enjoying the beautiful weather or play a party of chess with your friends. Healthcare in Orlando is exceptional and easily accessible which is also important both before and after retirement.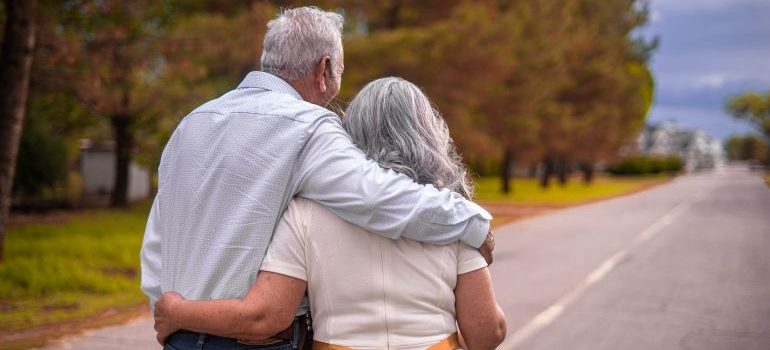 Make moving from Gainesville to Orlando simple by booking moving services
Hiring professional movers is one of the best ways to make moving from Gainesville to Orlando pleasurable. Not only will movers take care of all the hard work and make a moving plan for you, but they will also do it much more efficiently than you ever could. Moving companies train their employees on how to handle and pack items of different sizes and shapes, as well as very fragile items, so you will know your belongings are in the best hands possible. With your relocation in the skilled hands of moving experts, you will be able to relax and look forward to living in Orlando. Don't wait any longer, start searching for your ideal movers right now!