There are a few things to consider when you decide to move. Firstly, it is the location that you are moving to. Secondly, what is the purpose of your move – are you moving for a job or just to change your surroundings? Moreover, are you moving because you want the best possible life for your children? If the answer to this question is "YES" then you came to the right place to find out everything you need to know about family-friendly Florida cities. In addition, when you decide where you are going to move. The only thing left to do is to find a professional moving company like Best Movers Florida. Hiring a moving company will ensure that your move goes by smoothly. Plus, when you sign a contract with the moving company you automatically get insurance. Consequently, this will remove a lot of stress from the moving process.
What are the family-friendly Florida cities?
Moving to a sunshine state is not a bad decision at all. The whole family can enjoy sunny weather. Together with all the fun activities, you can do on the beach. After all, kids love to build sandcastles. Moreover, In recent years many families decided to move to the following family-friendly cities in the state of Florida. Those cities include:
Tampa
Orlando
Boca Raton
Jacksonville
West Palm Beach
Deerfield Beach
Jupiter
Pompano Beach
Hialeah

Read this article and find out what are the family-friendly Florida cities
These are not ordered by any specific factor. However, the first city on our list is Tampa. Moreover, the city has a population of around 380,000 people. The city has safe and quiet neighborhoods which make the perfect conditions for raising a family. You and your family can enjoy the 12 months of summer in this city, plus there are many attractions for the whole family. Apart from the beautiful beaches this city has. For example, you can visit the enormous Florida Aquarium and see more than 7,000 aquatic plants and animals which come from Florida and all over the world. The education system is of high quality as well. You can choose from great public to private schools, depending on your budget. Best movers in Tampa will help you with the relocation if you choose this city as your new home.
Orlando and Boca Raton are also family-friendly cities in Florida
Orlando is a slightly smaller city in Florida. it has a population of around 300,000 people. First of all the city has very low crime rates and safe neighborhoods. It may be one of the best cities to raise a family. Due to all the theme parks and family-friendly activities you can do. Moreover, Orlando is the home of the Walt Disney World and Universal Studios where you can experience the wizarding world of Harry Potter. These two attractions alone make it a desirable city for anyone with children. Moreover, the city has a high-quality education system and many parks and green areas. However, if you want to escape the city life for the afternoon. You can visit Lake Eola Park which is located in the heart of the downtown area. Hiring the best movers in Orlando will ensure a great new start in this family-friendly city.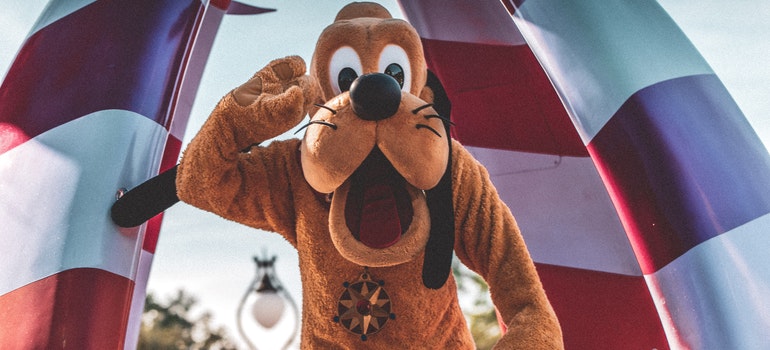 Next on our list is the beautiful city of Boca Raton. It has a population of around 100,000 people. Moreover, it is located on the coast. This means that Miami and West Palm Beach are located in close proximity. In addition, Boca Raton is an ideal place to raise a child. The public school system is one of the best in the state. However, there are also top-rated private schools in which you can enroll your children. Kids can play in many green areas and parks around the city. For example Sugar Sand Park or even Gumbo Limbo Nature Center. Moreover, because it is summer all year round, you kids can always go to beautiful sand beaches and play. If you plan to move to this modern city you should hire the best movers in Boca Raton.
Jacksonville and West Palm Beach are next on the list
The population of Jacksonville is around 950,000 people. It is the 12th city in the United States of America by the population. Living in such a populated city means having a large job market. Thus, if you decide to move here your job search should be a successful one. Moreover, the city has wonderful parks and greenery. You can take your kids on a trip to visit Jacksonville Zoo and Gardens, which is located in the central area of the city. It provides a home to over 2,000 animals and 1,000 plants. The whole family can enjoy and explore this beautiful establishment. In addition, the city has great both public and private school systems. Best movers in Jacksonville will make sure you get to your new home safely if this is your moving destination.
Furthermore, West Palm Beach is a city with a population of around 115,000. There are a lot of things you can do with the whole family. Visiting museums, aquariums, natural reserves, and parks is just the tip of the iceberg. For example, you can visit South Florida Science Center and Aquarium. It is educational while at the same time very fun. Moreover, you can enjoy wonderful family activities outside in the beautiful Okeeheelee Park. When it comes to education there are plenty of great schools for children like Wynnebrook Elementary School. Thus, if you decide to move to West Palm Beach you should not hesitate to hire the best movers in West Palm Beach.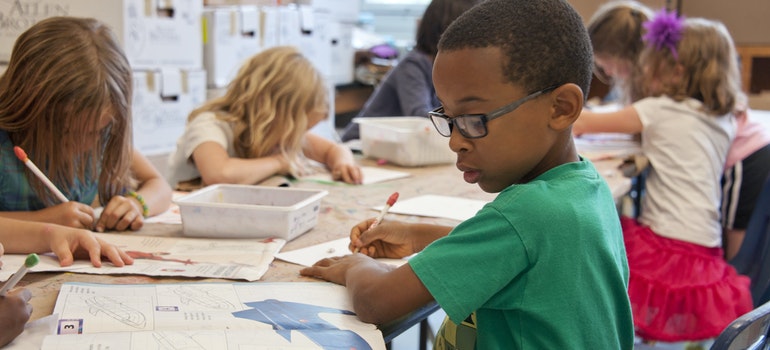 Deerfield Beach and Jupiter
After these beautiful cities that have a lot to offer. The next one is Deerfield Beach. The city got its name because a long time ago deers use to roam this field of land. Today it has a population of around 85,000 people. Even though the city is not that big it offers a wide range of activities for the whole family to do. You can visit Planet Air Sports LLC or Quiet Waters Park for a fun weekend with the kids. Moreover, there are also water parks, movie theaters, swimming pools, etc. Plus, your kids can even take up surfing lessons. Combine all this with the great education system Deerfield Beach has and you just might have your new moving destination. All that there is left to do is hire the best movers in Deerfield Beach.
Jupiter is a town in the northernmost part of Palm Beach County, FL. It has a population of around 60,000 people. If you are looking for a less populated town to raise your kids this is your location. Moreover, the city has low crime rates and safe neighborhoods. The town's famous landmark is Jupiter Inlet Lighthouse & Museum. There are also beautiful parks and greenery where you can have picnics with the whole family. In addition, all kids like animals, but they love exotic ones even more. Taking them to visit Busch Wildlife Sanctuary so that they can meet these exotic animals will be a fun weekend activity for them. If this town is your ideal place to live, the only thing left to do is hire the best movers in Jupiter.
We close our list of family-friendly Florida cities with Pompano Beach and Hialeah
Right below Boca Raton and Deerfield Beach is Pompano Beach. Located along the coast of the Atlantic ocean it is a home to around 115,000 people. The city offers wonderful activities for the whole family. The one that the kids will surely get most excited about is the KC Jet Ski and Watersports. They can learn how to jet ski while you can cruise around the coast and admire the beautiful landscape. The city offers a great public school system. You can enroll your kids in Pompano Beach Elementary School. Plus, it is very close to Miami, so Miami can be your getaway location for the weekend while someone else babysits the kids. Assuming that this is your moving destination, hiring the best movers in Pompano Beach will ensure a smooth moving experience.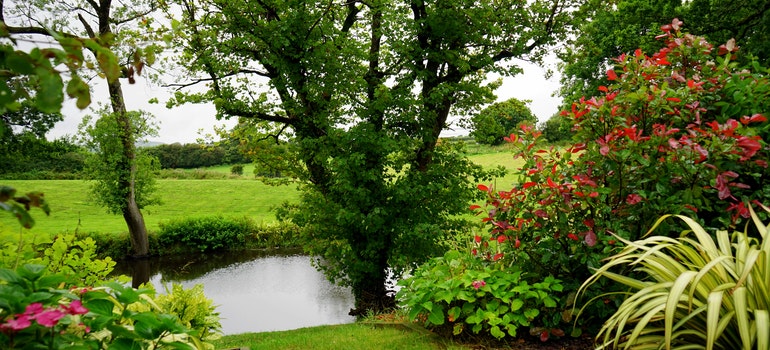 Last but not least is the city of Hialeah. It has a population of around 220,000 people and with that it is the 6th largest city in the Florida State. This entails many fun activities and attractions for the whole family. You can spend your weekends at the astonishing Amelia Earhart Park. Here your children can explore the beautiful nature filled with animals and beautiful plants. Moreover, if you ever need anything you can go to Westland Mall where you can find anything you need. Plus, there is a playground inside the mall and a movie theater that works seven days a week. If you have teenagers the Hialeah High School will be perfect for them no matter their interests. In case this city is your moving destination make sure to hire the best movers in Hialeah.
Preparing for the move to family-friendly Florida cities
After you have decided where to move to these family-friendly Florida cities, the next thing to do is to prepare for the move. The first thing you should do is make a plan and organize the move. Moreover, you should choose a professional moving company to help you with your move. When you hire professional movers you will get an insurance contract. This will take a lot of stress out of the moving process. In addition, you should make a list of all the services that you will be needing. When you have that ready it is time to call the moving company and ask for the quote of the moving costs. This will help you organize your moving budget. Keep in mind that this quote should be free of charge.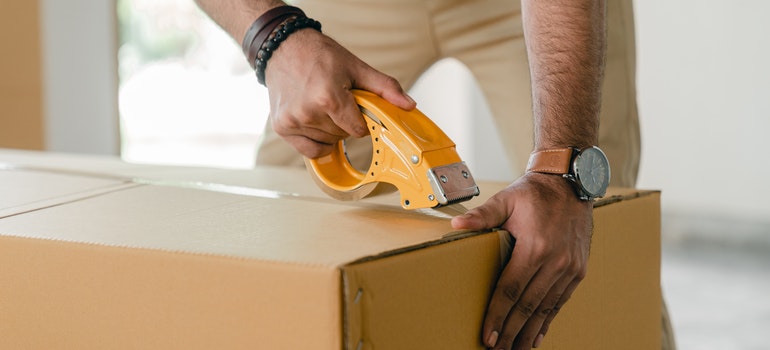 If you were unsure where to move in Florida reading this blog about family-friendly Florida cities will probably help you make the final decision. Keep in mind that after choosing your moving destination you can do additional research online to find out more information about your destination. Plus, when you are moving with children you should call the school of your choice in advance to ensure a smooth transition for your kid. Afterward, when your decision is final and you have completed all the necessary research the only thing left to do is to hire a professional and reputable moving company to help you with the move. On that note, make sure to check the reviews of the company. There is no better way to know if the company is reputable than to read the customers' thoughts on the services provided. Good luck with your move!