If you are planning to move, you are probably wondering about the best places to live in. Whatever the cause for your move may be, it is a good idea to know as much as you can about your next living location. Palm Harbor is a popular choice for many folks planning to relocate. As such, it raises some questions. Many people wonder if Palm Harbor is a nice place to live in, for example. Others raise questions about living prices, home and apartment options, and so on. A good first step when deciding to move is to find top moving companies in Florida. They may assist your relocation in the best way possible at an affordable price. Always ask for a moving quote so you can see if the services fit your needs.
Is Palm Harbor a nice place to live in when moving to Florida?
Moving to Florida is a very popular choice with people from all across the world. If you would like to find the best movers in Palm Harbor, our movers offer a wide range of services. Whether you need local, long-distance, or residential moving assistance, you will find the solution with Best Movers in Florida. Simply call for any kind of moving arrangement and our team will be glad to help. Relocating to Florida doesn't have to be difficult – you can look forward to all the amazing things that await. For example, Florida bay is widely known to be the best option for beach-lovers everywhere. Much amazing hiking and walking options are always available if you want to live in Florida. Not to mention kids' activities, fun parks and rides, and many other famous sites to see.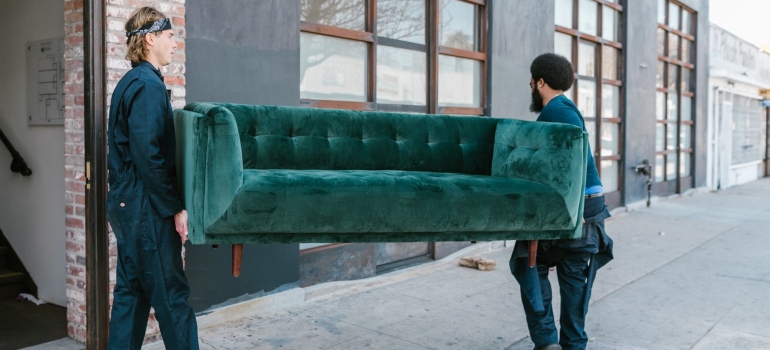 So, whatever place you choose to live in, Florida isn't going to disappoint you. However, you still may be wondering if Palm Harbor is a nice place to live in. This depends on more than one factor, as everybody has their personal preferences. But there is also the experience of many locals and newly settled families and singles, as well as official statistics. All these should be taken into consideration when looking at your new living location.
What to consider when moving to Palm Harbor?
If you are new to this area of Florida, you can get acquainted with it first. Palm Harbor lies near St. Petersburg and Tampa, which are both expected to be among the best places to live in the next period. The whole area is known for its high living standard, as well as amazing scenery and homes. If you are looking for local movers in Florida, make sure to find movers who have experience with this type of moving.
Palm Harbor goes as one of the loveliest places to live in Florida as it gives its residents a warm, suburban feel, and many other options as well. The cost of living here is a little higher than the national average (108.1 compared to 98 on the cost of living index), and this is mainly due to housing prices. They come at an average price of $336,600 which is somewhat higher than the average home in Florida. But there are also many amazing homes and apartments available for rent. The range of prices is varied, and some neighborhoods are certainly more expensive than others. So always take a look at the difference between neighborhoods. Some of the most famous examples are:
Baywood Village
Cobbs Landing
Crystal Beach
Beacon Groves

If you are wondering if Palm Harbor is a nice place to live in, we suggest visiting it – it gives a smile to every visitor!
As you may suspect, all of these neighborhoods are highly requested for both housing and renting. The lovely Baywood Village, for example, has an amazing and cute waterfront. It has such a vibrant atmosphere to it, yet it remains calm and homely at the same time. Many of these neighborhoods have houses for sale. This is especially good news for families who plan to move to the area. Always try to find the best possible solutions for your specific needs, as Palm Harbor can give you a lot of options.
Is it better to move to Palm Harbor as a senior citizen or as a young person?
Since Palm Harbor is one of the best places to live in Florida, it offers the best to a wide demographic. This means that retirees, young people, and families alike can find what they are looking for. Don't forget to find professional and skilled residential movers Florida when relocating to Palm Harbor. If you are a retiree, there is good news for you. Palm Harbor has very high ratings in this field, and many of the senior locals like to gather around. You can easily find friends alike in this place no matter your age, as there are ongoing events for everybody. Also, if you are a bit younger and looking for a dynamic lifestyle, there is no reason to worry. Even though you may think that Palm Harbor is mostly calm, it has a vivid nightlife and offers a lot to its younger population. There are many cultural events as well. Jazz festivals, concerts, and many more are frequently on the monthly repertoire. Also, if you plan to go to school in Palm Harbor, know that their public schools are exceptional. You can choose from a wide array of schools, and find the one that fits your needs best.
Is Palm Harbor a nice place to live in for everybody?
Palm Harbor is one of the best places to live in Florida. This is not without a good reason, as it gives a lot to its citizens. However, there is no way of telling if it is the best place for your specific needs. Even though Palm Harbor has many satisfied generations of locals, it is important to know what your specific likes and dislikes are. For example, this is a place that has a dense suburban feel to it. If you are looking for a metropolitan atmosphere, you might like New York or Miami better. Also, a lot can depend on your job position. If you are moving to a new location, it is advisable to see how many open job offers are there. This can sometimes make or break a moving decision, although there is a high chance of finding a suitable working position in Palm Harbor.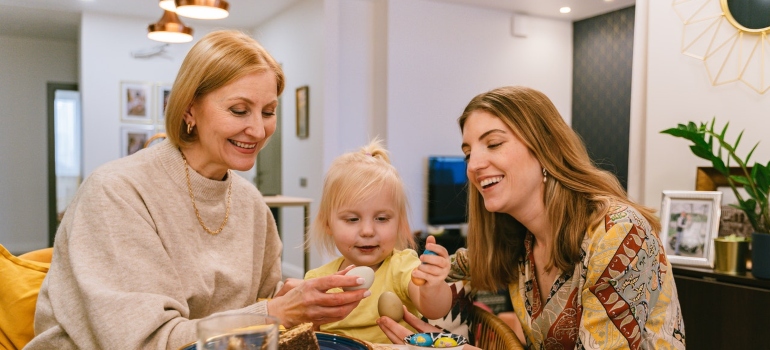 If you are still wondering whether Palm Harbor is a nice place to live in, take a closer look
There is no better way of telling if a certain location is for you than visiting it. You can always pay a visit to Palm Harbor and see if it feels right. There is an abundance of nice places to look at, as well as exciting things to do in Palm Harbor. This can help you decide is Palm Harbor a nice place to live in.  After all, this is considered to be one of the best locations to live in the entire state of Florida. That means that even if you don't decide to move here, you surely won't regret visiting Palm Harbor.