Relocating from the tranquil heart of Central Florida in Lakeland to the bustling shores of Miami is an exhilarating change. Lakeland, with its lush landscapes and serene lakes, provides a quiet retreat. It is a stark contrast to the pulsating rhythm of Miami. Moving from Lakeland to Miami is indeed a significant transition. Miami, globally recognized for its diverse culture, iconic beaches, and vivacious nightlife, promises a life full of new adventures and opportunities. As you prepare for this journey with some of the best movers in Florida, you're not merely moving between two cities. You're bridging two distinct lifestyles, each beautiful in its own unique way. Welcome to a new chapter filled with the promise of sun-kissed days and electric nights.
What Should You Know Before Moving From Lakeland to Miami?
Even though you are probably already certain about your decision, there are some things you need to know before you actually relocate. It is crucial to be well-prepared. This isn't just about the relocation process. You need to understand all the differences between the two places and what to expect once you get to Miami. So, before you find some of the best moving companies Lakeland and schedule your moving date, find out more about:
the cost of living and the real estate market;
job opportunities;
education;
the tropical climate;
Miami's unique culture and natural beauty;
ways to get around the city and navigate services and utilities;
safety and preparedness.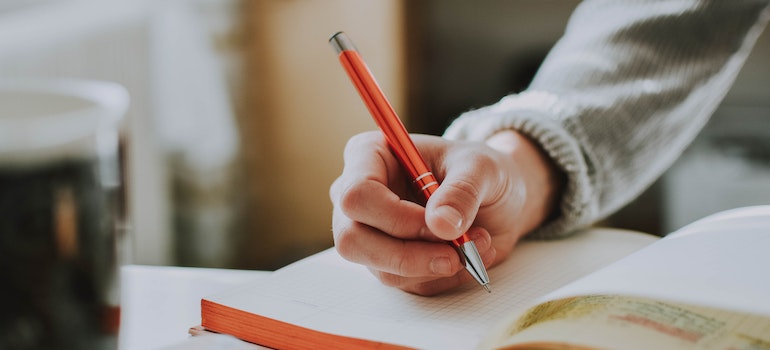 The cost of living and the real estate market
When considering the cost of living between Miami and Lakeland, especially within the real estate realm, there are striking differences. Miami's median home value gravitates around $524,600, reflecting its status as a world-renowned city offering a vibrant mix of culture, beaches, and business opportunities. Renters in Miami typically found themselves paying $2,396 monthly. In contrast, Lakeland, with its serene environment and smaller city appeal, was substantially more affordable. The median home value in Lakeland is around $282,500, almost half of Miami's. Renting followed a similar trend, with $1,489 monthly.
The disparity in real estate costs between the two cities is a testament to the offerings and allure each presents. However, besides real estate, other factors, such as transportation or entertainment, might also play a role in the overall living expenses. When it comes to the overall cost of living index, in Miami, it's 122.4, while in Lakeland, it's 88.3. In conclusion, Lakeland is 27.9% less expensive than Miami.
Job prospects in Miami
Miami, known as a thriving metropolis, offers a diverse range of job opportunities, especially in sectors like tourism, finance, international trade, and healthcare. Miami's average salary hovers around $54,426, while Lakeland's is closer to $45,000, reflecting the broader opportunities and cost of living in the larger city. Unemployment rates also indicate an edge for Miami, with a rate of 2.6%, compared to Lakeland's 3.6%. These figures underscore Miami's bustling economic activity, while Lakeland, though smaller, still maintains steady job prospects in its regional market.
Education in Miami
If you are moving with children, don't hesitate to find some of the best residential movers in Lakeland and move to Miami for education. Miami boasts a rich tapestry of educational opportunities. From renowned higher education institutions like the University of Miami and Florida International University to specialized centers such as Miami Dade College, the city is an academic hub. For younger students, the Miami-Dade County Public Schools system, the fourth-largest in the U.S., offers diverse learning experiences. Additionally, there are numerous private and charter schools, such as Ransom Everglades and Design and Architecture Senior High (DASH), ensuring quality education at every level. With its mix of cultures, Miami provides a unique educational backdrop, integrating global perspectives into learning.
The tropical climate
Miami's climate is quintessentially tropical, characterized by hot, humid summers and mild, pleasant winters. Frequent afternoon rain showers during the summer provide brief respites from the heat. Residents and visitors alike are drawn to Miami's golden beaches, such as South Beach, to bask in year-round sunshine, while the balmy evenings are perfect for strolls along the city's scenic boardwalks.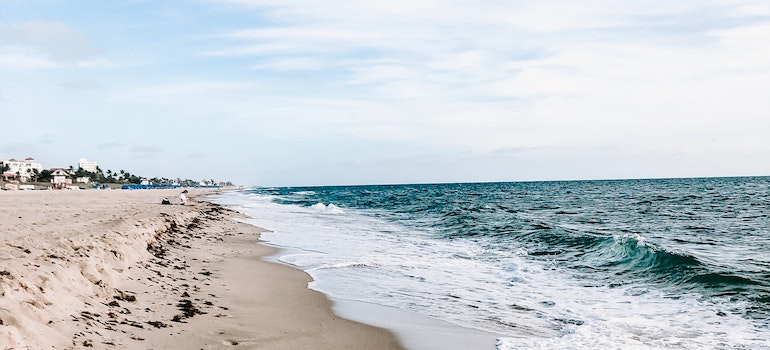 Lakeland has a humid subtropical climate owing to its more inland position in Central Florida. It still experiences hot and humid conditions but can have cooler winter temperatures than Miami. Summers are similarly hot and humid, with daytime temperatures often in the mid to upper 90s (°F). Thunderstorms are prevalent in the afternoons. If you, after living in Miami for some time, decide that you like cooler winters more, don't worry. There are great moving companies in Miami that can always relocate you back to Lakeland if you decide so.
Miami's unique culture and natural beauty
A mosaic of cultures, Miami is a melting pot where Latin, Caribbean, and North American influences converge. This cultural blend is evident in its vibrant arts scene, from the murals of Wynwood Walls to the rhythms of Calle Ocho. Miami's natural beauty is unparalleled, with the option to discover Biscayne Bay, the mangroves of the Everglades, and the Coral Castle, an architectural wonder.
Ways to get around the city and navigate services and utilities
Navigating Miami is relatively straightforward with its array of transportation options, and people easily get used to it after moving from Lakeland to Miami. The Metrorail and Metromover provide convenient inner-city transit, while trolleys offer localized routes. For utilities and services, newcomers can utilize online platforms provided by the City of Miami, ensuring swift connections to essential amenities such as water, electricity, and waste management.
Safety and preparedness
Given its coastal location, Miami emphasizes hurricane preparedness, with residents often securing storm shutters and emergency kits during hurricane season. The city also offers ample resources, such as hurricane preparedness guides and evacuation routes. Beyond natural disasters, neighborhoods like Coconut Grove and Coral Gables prioritize community-based safety initiatives, ensuring that residents feel secure and protected.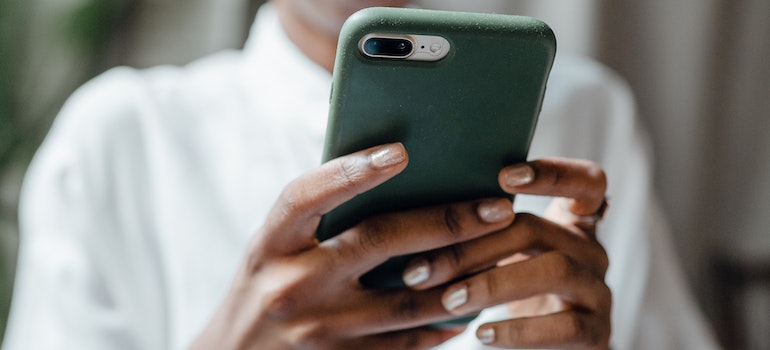 Embrace the New Opportunity With Enthusiasm
Moving from Lakeland to Miami is more than just a geographical shift; it's an exploration of new experiences. While both cities have their unique charms, the vibrant pulse of Miami offers a contrast to the serene backdrop of Lakeland. Such a transition, especially for those unaccustomed to the hustle of a bustling metropolis, may seem daunting. However, leveraging the expertise of professional services, such as long distance movers Lakeland, can simplify the process, ensuring a seamless relocation. Embrace this new chapter with enthusiasm, and let the Magic City welcome you with its warmth and diversity.