Welcome to the ultimate guide for moving to Boca Raton, a city where upscale living merges seamlessly with paradise. In this Best Movers in Florida guide, we will explore the charms of this exquisite city, its exclusive neighborhoods, and prestigious educational institutions, and navigate the upscale real estate market. Get ready to immerse yourself in the luxurious lifestyle that awaits you in Boca Raton. We will take you on a captivating journey through the charms of this stunning destination. 
Discovering the Charms of Boca Raton: A Slice of Paradise
Boca Raton is renowned for its pristine beaches that stretch along the Atlantic Ocean. These idyllic beaches provide the perfect backdrop for relaxation, sunbathing, and water activities. Beyond the beaches, Boca Raton has plenty of lush green spaces, including well-maintained parks and nature preserves. This surely makes it a perfect destination to move to with the help of the best movers in Boca Raton. One of the defining features of Boca Raton is its captivating waterfront vistas. From the Intracoastal Waterway to its scenic canals and marina network, the city offers breathtaking views that epitomize luxury living. This is surely one of the reasons you should consider moving to Boca Raton.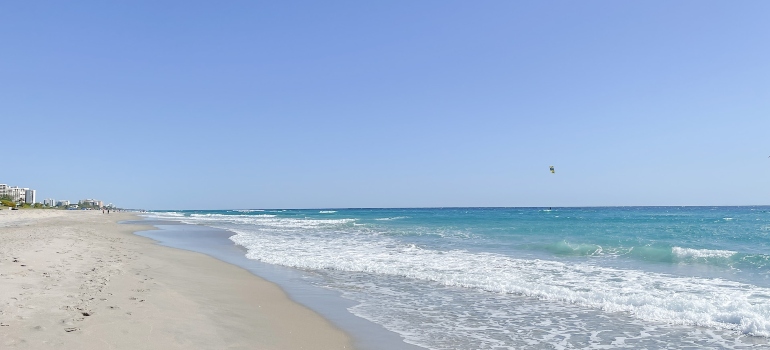 Boca Raton has a vibrant cultural scene with a plethora of artistic and entertainment offerings. Explore the renowned Boca Raton Museum of Art, the performing arts at the Mizner Park Amphitheater, and the Boca Raton Resort & Club, an iconic landmark that has been welcoming guests for decades.
Upscale Living at Its Finest: Boca Raton's Exclusive Neighborhoods
Boca Raton's exclusive neighborhoods represent the epitome of upscale living. These neighborhoods are characterized by their meticulously manicured landscapes, elegant architecture, and a strong sense of community. Some of the most popular neighborhoods are listed below.
Royal Palm Yacht & Country Club
This prestigious neighborhood has a world-class yacht club and a private Jack Nicklaus-designed golf course, providing an exclusive waterfront and golfing lifestyle. Royal Palm Yacht & Country Club residents enjoy access to a private marina, fine dining options, tennis courts, and a clubhouse with upscale facilities.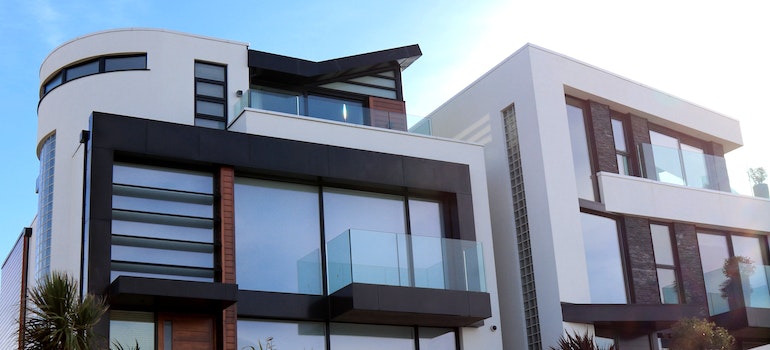 Mizner Grand
Located within the gated community of Boca Raton Resort & Club, Mizner Grand offers luxury condominium living with stunning views of the Intracoastal Waterway and the Atlantic Ocean. Residents of Mizner Grand have access to resort-style amenities, including a concierge service, swimming pools, fitness centers, and private club facilities.
Woodfield Country Club
Woodfield Country Club is an exclusive golf and country club community with two championship golf courses, meticulously landscaped grounds, and serene lakes. The neighborhood offers an array of amenities, including a luxurious clubhouse, tennis courts, fitness facilities, a spa, dining options, and a variety of social activities.
Boca Raton's Elite Educational Institutions
Boca Raton, known for its upscale living and pristine beaches, is also a hub for elite educational institutions. At the forefront is Florida Atlantic University (FAU). Established in 1961, FAU has since become a beacon of higher education in South Florida, offering a wide range of undergraduate and postgraduate programs. Its reputation draws both top-tier faculty and a diverse student body. Next, Saint Andrew's School stands as a testimony to academic rigor and excellence. This prestigious pre-K-12 institution has a rich legacy and offers an internationally recognized International Baccalaureate program. Its graduates often move on to Ivy League schools and other top universities.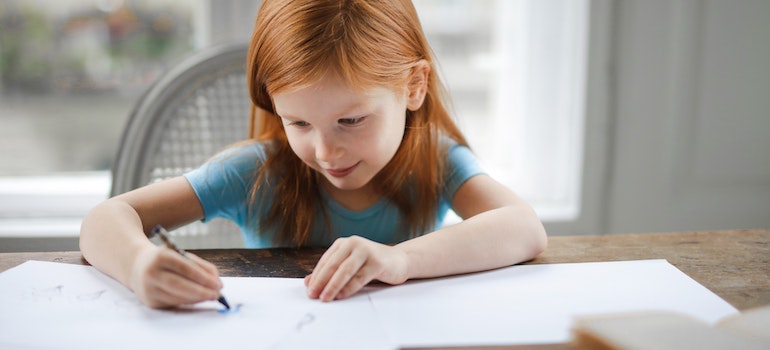 On the other hand, Pine Crest School, with a history stretching over eight decades, consistently ranks among the top private schools nationwide. Beyond academics, it's renowned for its arts and athletics programs, creating well-rounded students ready for the world. Furthermore, Grandview Preparatory School, catering to the younger demographic, is notable for its innovative approach to education. With smaller class sizes, individual attention, and a curriculum designed to foster creativity and critical thinking, it's an excellent foundation for budding minds.
A Golfer's Paradise: Boca Raton's Premier Golf Courses
Boca Raton is renowned as a golfer's paradise, boasting premier golf courses catering to enthusiasts of all skill levels. From beautifully manicured fairways to challenging layouts, these courses offer an exceptional golfing experience. Additionally, you can find the best storage facilities Florida where you can keep your precious golfing equipment.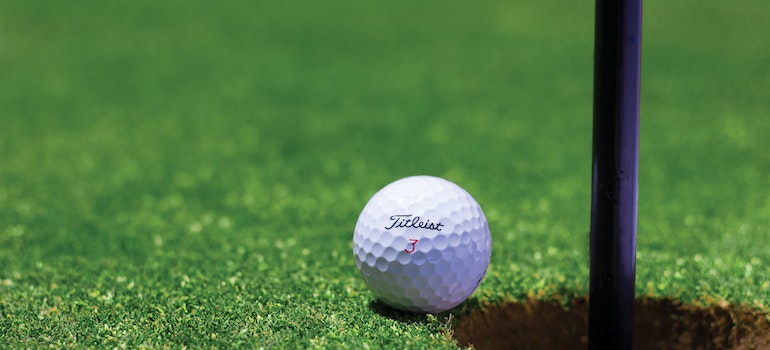 The Resort Course at Boca Raton Resort & Club is a renowned golfing destination with a rich history. The Boca Raton Resort & Club offers state-of-the-art practice facilities, a pro shop, and expert golf instruction, ensuring that players have access to everything they need for an exceptional golfing experience. The Old Course at Broken Sound Club is a championship-caliber golf course known for its pristine conditions and challenging layout. Designed by Joe Lee, it provides a captivating golfing experience. The Palmer Course at St. Andrews Country Club is an exclusive and private golf course designed by Arnold Palmer. It combines strategic elements with breathtaking views, creating a remarkable golfing experience.
Navigating the Upscale Real Estate Market: Expert Tips and Insights
Boca Raton's upscale real estate market offers a wide range of luxurious homes and exclusive properties. Discover tips and insights to help you navigate this market and find the perfect upscale home in Boca Raton.
Define your priorities
If you made a decision about moving to Boca Raton, determine your specific needs and preferences. These include the desired location, property size, architectural style, amenities, and lifestyle requirements. This will help narrow your search, find the best moving services Florida, and focus on properties that align with your criteria.
Research neighborhoods before moving to Boca Raton
Before hiring the best residential movers in Boca Raton, explore Boca Raton's upscale neighborhoods and understand their unique characteristics, amenities, and lifestyle perks. Consider factors such as proximity to schools, golf courses, shopping centers, and waterfront access to find the neighborhood that suits your preferences.
Understanding the local real estate market
The local real estate market in Boca Raton is dynamic and influenced by various factors. Understanding the current trends and dynamics is essential for those interested in buying or selling property in the area. Boca Raton continues to experience strong demand for upscale properties. The city's desirable location, luxurious amenities, and high quality of life attract buyers from both local and international markets.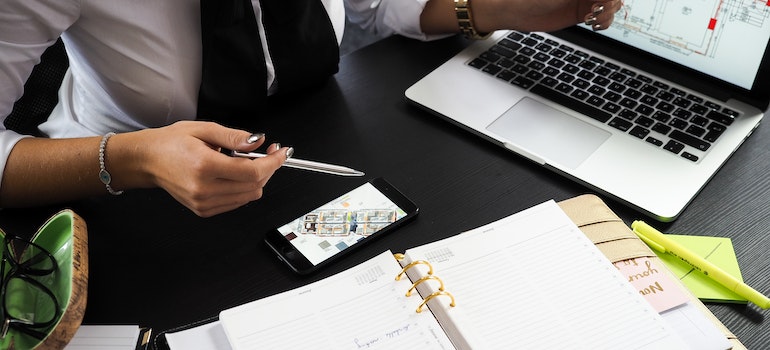 One notable characteristic of the Boca Raton real estate market is the limited inventory of upscale properties. The city's desirable reputation and strict zoning regulations contribute to a scarcity of available homes, which can lead to increased competition among buyers. As a result, desirable properties often receive multiple offers and may sell quickly. Boca Raton's desirable location and reputation as a luxury destination attract international buyers from South America, Canada, and Europe. These buyers often seek second homes or investment properties in the area, contributing to the demand for upscale real estate.
Working with reputable real estate professionals
A reputable real estate agent specializing in the upscale market can provide valuable insights, guide you through the negotiation process, and protect your interests. Moreover, consider working with a knowledgeable mortgage broker who can help you explore financing options and secure the best loan terms for your upscale home purchase. Additionally, engage the services of a reputable real estate attorney who can review contracts, offer legal advice, and ensure a smooth transaction. Last but not least, bear in mind that the best long distance movers in Boca Raton will make your move smooth and enjoyable.
Embracing Upscale Living: A Comprehensive Journey to Boca Raton
To navigate the upscale real estate market in Boca Raton, follow these steps: First, define your priorities. Next, research neighborhoods and stay updated on listings. Understand market trends and work with reputable professionals. By doing so, you'll confidently complete the process of moving to Boca Raton and finding your dream upscale home. Embrace the luxurious lifestyle and enjoy a rewarding real estate journey in this upscale paradise.