Today, we will guide you through the process of moving from Miami to Fort Lauderdale. Whether you're seeking a change of scenery, job prospects, or a more affordable cost of living, Fort Lauderdale offers a promising destination just a short distance away from Miami. You can learn about various aspects of the move, including the cost of living, the housing market, employment options, educational options, and the expenses of hiring movers from Best Movers Florida movers network for your relocation to Fort Lauderdale. Hopefully, it will help you have a comprehensive understanding of what awaits you in your new coastal haven.
Finding Your Financial Comfort Zone After Moving
Fort Lauderdale is a desirable location due to its budget-friendliness. It has a 3,2% lower living cost than Miami. However, Fort Lauderdale is a more expensive option compared to Miami in terms of housing costs.  According to Redfin, the median home price in Fort Lauderdale is $750K, while in Miami, it reaches $553k. Neighborhoods such as Victoria Park and Wilton Manors are particularly attractive, offering relatively lower housing costs while still providing desirable amenities.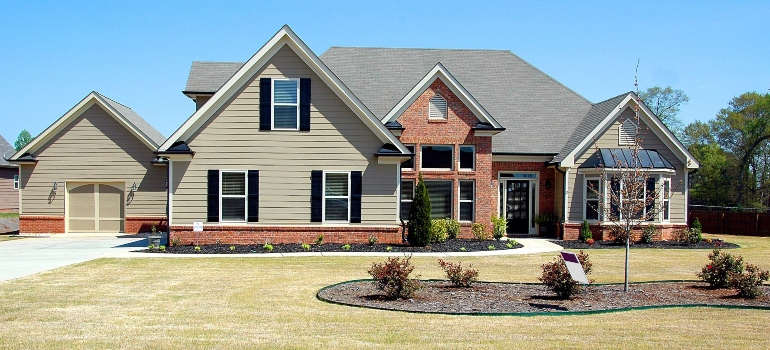 Moreover, when it comes to rental costs, Fort Lauderdale also offers a more affordable alternative. The average monthly rent for a one-bedroom apartment in Fort Lauderdale is approximately $2,511, while in Miami, it can go up to $2,396. This disparity in rental prices allows residents of Fort Lauderdale to save more on housing expenses without compromising on their desired quality of living. If you're looking for affordable housing, residential movers in Miami will help you relocate to Fort Lauderdale in no time.
Everyday expenses
Recent data shows that Fort Lauderdale offers 0.3% higher grocery expenses than Miami, while utility costs are around 0.9% higher than Miami's. On the other hand, transportation costs, including public transportation passes and fuel prices, tend to be 9.5% lower in Fort Lauderdale.
Exploring the Housing Market
Miami's real estate market has experienced significant growth over the years, with high demand and limited inventory driving up prices. It has been a seller's market, with increasing home values and competitive bidding. However, the average number of days on the market is now 62, which is an increase from last year's 46. Additionally, the number of sold houses is also 34% lower than last year.
Fort Lauderdale's housing market, while still competitive, generally offers more affordable options compared to Miami. It has experienced steady growth, attracting buyers and investors seeking a coastal lifestyle. The market conditions in Fort Lauderdale tend to be more stable since the number of days on the market also increased from 39 to 53 days. Houses are selling at a slower pace than last year, so you can easily find something you like before hiring Miami movers for your relocation.
Exploring Employment Opportunities
Fort Lauderdale's economy is driven by several key sectors, including tourism, the marine industry, and technology. The city's beautiful beaches, vibrant arts scene, and favorable business climate attract visitors and businesses. Therefore, there is enough room for employment and great opportunities for small businesses. Additionally, the unemployment rate is 2.50% improving job stability.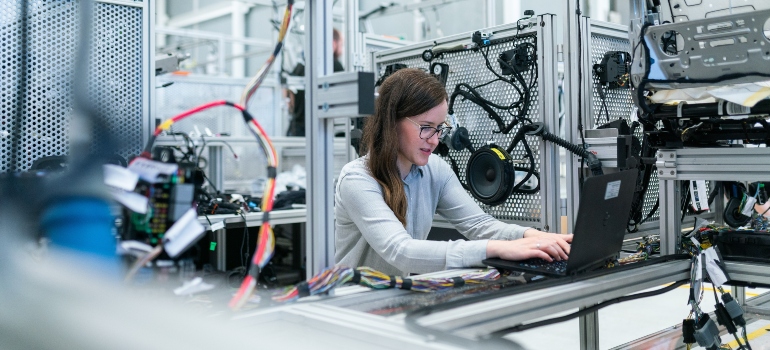 The average annual salary in Fort Lauderdale is $80,200, but they can range from $20,300 to $358,000. The average salary in Miami is around $92,800 per year. However, salaries can range from $23,500 per year to $414,000 depending on the industry. While Miami may offer higher salaries in some fields, the higher cost of living can offset the difference. Fort Lauderdale's more affordable cost of living may provide a better balance between income and expenses, contributing to a more comfortable lifestyle.
Knowledge is power, so let's see what moving from Miami to Fort Lauderdale offer
Fort Lauderdale is home to several reputable universities and colleges, offering a range of programs and prospects for students. Institutions such as Nova Southeastern University and Florida Atlantic University provide excellent educational options in various fields. Comparing the educational systems before moving from Miami to Fort Lauderdale is essential for families with school-age children. Fort Lauderdale has a commendable K-12 education system with highly-rated school districts and charter schools. Among the notable schools in the area are Pine Crest School,  St. Thomas Aquinas High School, North Broward Preparatory School, and Fort Lauderdale High School which has a 99% graduation rate.
Best Neighborhoods to Move Into in Fort Lauderdale
Choosing the right neighborhood before you hire movers Fort Lauderdale offers is essential. Make sure to do enough research and explore your options. Here are some of the popular choices to consider:
Las Olas Isles: This sought-after neighborhood offers upscale waterfront living and exquisite dining options. Enjoy easy access to the beach, cultural attractions, and a vibrant atmosphere, making it an ideal choice for those seeking a luxurious coastal lifestyle.
Victoria Park: Known for its family-friendly environment, Victoria Park features tree-lined streets and a welcoming atmosphere. The neighborhood offers a diverse range of housing options.
Wilton Manors: Renowned for its LGBTQ+-friendly atmosphere, Wilton Manors embraces diversity and inclusivity. This dynamic neighborhood is home to art galleries, a bustling nightlife, and local events catering to various interests.
Distance and Moving Logistics
Miami and Fort Lauderdale are conveniently located within close proximity to each other. The approximate distance between the two cities is around 30 miles. Depending on traffic conditions, the journey can typically be completed within an hour. The close distance makes it feasible to maintain connections with friends, family, and job opportunities in Miami while enjoying the benefits of living in Fort Lauderdale.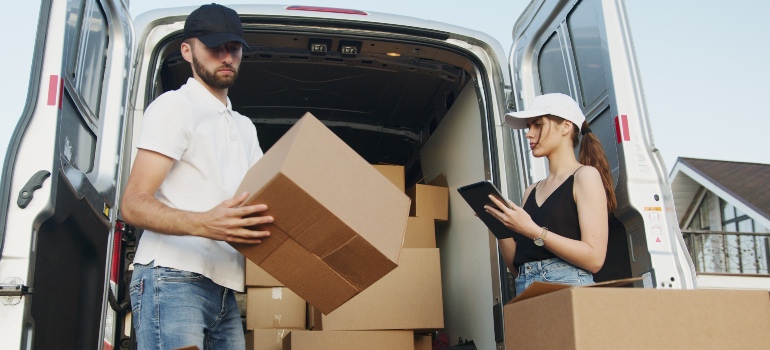 Hiring professional movers can make the process significantly smoother and less stressful. Make sure to research and select a reputable long distance movers in Miami that offers reliable services at a reasonable price. Professional movers have the expertise and resources to handle your belongings safely and efficiently. 
Moving from Miami to Fort Lauderdale with Ease
Moving to Fort Lauderdale offers a host of advantages and opportunities. The proximity between these cities allows for easy access to both, thus allowing you to maintain connections with friends and family. Embrace the benefits of Fort Lauderdale's lower cost of living, stable housing market, employment options, educational options, and convenient commute. With careful planning and the right resources, moving from Miami to Fort Lauderdale can be a positive and exciting chapter in your life. Make the most of the possibilities and experiences that await you in your new spirited and welcoming community.