The journey from a city that never sleeps Miami to the charming locale of Gainesville marks a significant chapter of change and discovery. The decision to move with best Miami movers reflects a desire for new experiences, opportunities, and perhaps a shift in lifestyle. Whether motivated by career prospects or education, the prospect of relocating invites a mix of excitement and anticipation. We will discover the various aspects of moving from Miami to Gainesville. From planning the move to settling into a new community, join us on this adventure of exploration and adaptation.
Market Comparison
In the real estate world, the disparity between Miami and Gainesville is evident. Miami is known for its glamorous lifestyle and thriving real estate market. That is why it boasts a higher median home price compared to the more modest market in Gainesville. In Miami, the median home price is usually around $561,000. On the other hand, Gainesville, with its college town charm, offers a more affordable housing market. It makes it an attractive option for those seeking a cost-effective living environment. The average home price in Gainesville is around 293,390$. This financial aspect is a key consideration for those making the transition.
Transportation
The geographical shift from Miami to Gainesville involves traversing approximately 330 miles northward within the state of Florida. When it comes to transportation costs, Miami often involves higher fuel and parking expenses.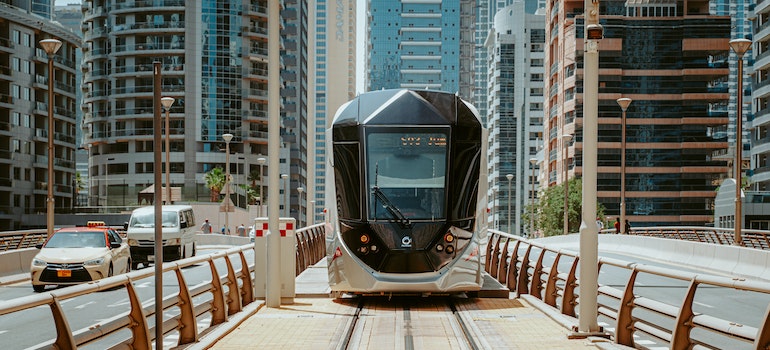 Public transportation in Miami 2.25$ each way. Gainesville public transport is more budget-friendly. Public transportation in Gainesville is 1.50$ each way. Understanding the transportation dynamics between these two cities aids in planning and adjusting to daily travel in the new Gainesville setting.
Education Opportunities
After relocation with best movers in Gainesville, you will have big specter of educational opportunities here in Gainesville. Also, Miami hosts various educational institutions ranging from renowned universities to specialized colleges. Some of the best colleges are The University of Miami, Florida International University and Nova Southeastern University.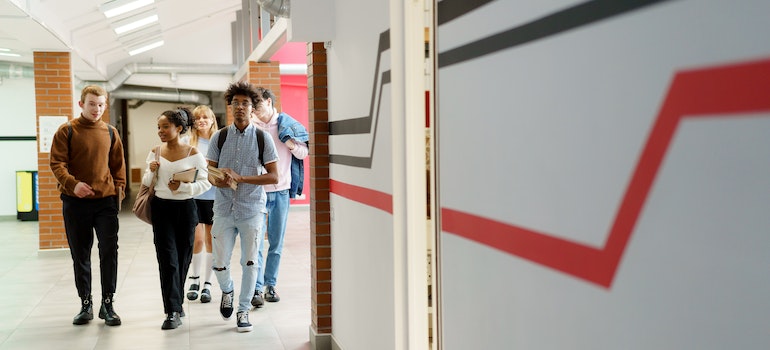 However, the move to Gainesville introduces a distinct academic environment. It is prominently marked by the presence of the University of Florida, a major public research university. The University of Florida's ranking in the 2024 edition of Best Colleges is National Universities, #28. Its in-state tuition and fees are $6,381; out-of-state tuition and fees are $28,658. The educational opportunities in Gainesville offer a range of undergraduate and graduate programs. The city's college-town atmosphere creates a unique learning environment. It is good for both academic and social growth. Additionally, Gainesville provides access to community colleges and specialized institutions. This ensures a diverse array of educational pathways for those seeking to expand their knowledge and skills.
Cost of Living Comparison
With the help of long distance moving companies in Miami you will successfully relocate to Gainesville where you'll find a notable difference in the cost of living. In Miami, a single person's estimated monthly costs are 1,461$ without rent. Contrastingly, Gainesville is more budget-friendly, with a single person's estimated monthly costs are 1,366$ without rent. Also, you would need around 7,476$ in Miami, FL to maintain the same standard of life that you can have with 5,800$ in Gainesville, FL .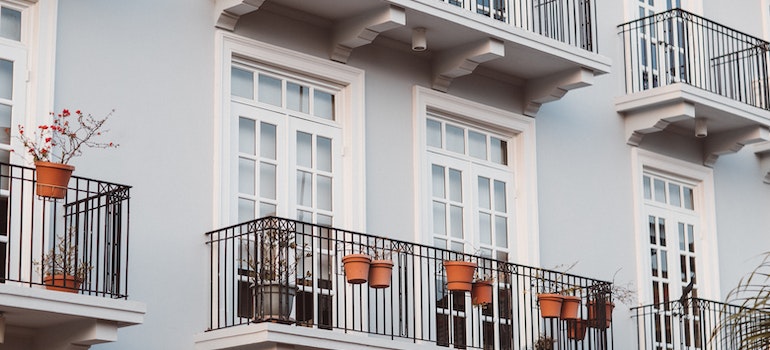 In terms of renting, the average rent for a one-bedroom apartment in Miami stands at approximately $1,800, while in Gainesville, the same accommodation can be secured for around $1,100 per month. Beyond housing, the overall cost of living in Gainesville tends to be more affordable, considering factors such as groceries, transportation, and healthcare. The absence of a state income tax in Florida further contributes to a more favorable financial landscape in Gainesville. As such, those making the move from Miami to Gainesville can anticipate not only a change in lifestyle but also potential savings and a more cost-effective living arrangement.
Job Market Comparison
The divergence in job markets between Miami and Gainesville encompasses various factors, shaping the professional landscape for those considering the move. Miami is a bustling economic hub with a strong presence in finance, tourism, and international trade. It usually boasts a higher average salary compared to the job market in Gainesville. The average household income in Miami is around $71,000.
In Gainesville, the job market is influenced significantly by the presence of the University of Florida, contributing to a focus on education, healthcare, and research-related industries. While the average salary in Gainesville is lower than in Miami, at around $62,000, the city offers stability and growth opportunities, often with a lower unemployment rate.
Unemployment rates in Miami, affected by the city's dynamic economic sectors, may experience fluctuations. Whereas Gainesville's economy, anchored by the university and healthcare institutions, tends to be more resilient. The decision to move involves weighing not only the financial aspects but also considering the professional opportunities in each city, aligning with one's career goals and lifestyle preferences.
The Average Cost of Moving From Miami to Gainesville
The average cost of moving from Miami to Gainesville with residential movers Miami, encompasses various factors that contribute to a smooth relocation experience. Hiring professional movers for a long-distance move of around 330 miles can range from $1,000 to $4,000, depending on the volume of belongings, additional services, and the specific moving company selected.
Beyond the transportation costs, other expenses include packing materials, which can add a few hundred dollars to the overall budget. If temporary storage is required during the transition, that cost should also be considered. You can always get a free estimate of your move and plan your budget.
Most Popular Cities In Gainesville
Gainesville, nestled in the heart of North Central Florida, is known for its diverse neighborhoods and vibrant communities. One of the most popular areas is the downtown district, characterized by historic architecture, local shops, and a lively arts scene. The University of Florida, a major influence in the city, contributes to the popularity of areas surrounding the campus, offering a youthful and dynamic atmosphere. The Haile Plantation, a planned community, stands out for its picturesque surroundings, complete with tree-lined streets and charming homes. Additionally, neighborhoods like Duckpond and Tioga provide a mix of historic charm and modern amenities, catering to various preferences. Each of these popular areas in Gainesville offers a unique lifestyle, allowing residents to find a community that aligns with their interests and needs.
Conclusion
Moving from Miami to Gainesville is a transformative adventure. Going from the hustle and bustle of Miami's streets to the laid-back college-town feel of Gainesville, this relocation story involves thinking about housing markets, job opportunities, and the cultural flavors that define each city. It's a journey where you'll need to consider the practical aspects, but also appreciate the unique nuances that make each place special. The key is to embrace the differences, grab the opportunities that come your way, and uncover the distinctive charm that Gainesville holds. Enjoy!