Discover the thriving logistics industry in Jacksonville, Florida, a dynamic city along the St. Johns River. This blog post explores major projects that have elevated Jacksonville's position as a strategic transportation and distribution center, connecting the southeastern United States to global markets. Witness how these initiatives have shaped the city's development and competitiveness, drawing in investments and enhancing infrastructure. Businesses thrive in this logistics hub, benefiting from streamlined access to key markets through multiple transportation options. Consumers also enjoy faster deliveries and cost savings due to the efficient supply chain. Let best movers in Florida help you with relocation as we unveil the success story of logistics projects in Jacksonville and its remarkable advantages for both businesses and consumers.
JAXPORT: The Heart of Jacksonville's Maritime Trade
With its strategic location on the southeastern coast of the United States and direct access to the Atlantic Ocean, JAXPORT boasts an impressive current capacity for handling various types of cargo, including containers, automobiles, liquid bulk, and dry bulk. This capacity has made it a pivotal gateway for global trade.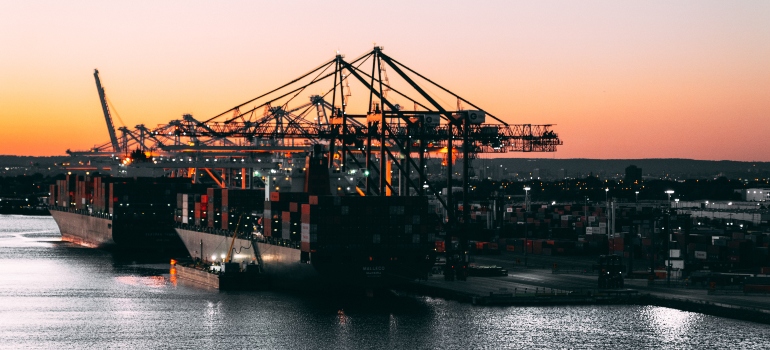 In recent years, JAXPORT, as one of the biggest logistics projects in Jacksonville, has undergone significant developments and expansion initiatives, solidifying its role as a key player in the logistics industry. Through strategic investments, the port has modernized its facilities, enhanced its infrastructure, and deepened its channels to accommodate larger vessels. These developments have not only increased JAXPORT's handling capabilities but also attracted new businesses such as the best movers in Jacksonville and shipping lines to the area.
Moreover, the expansion of JAXPORT has unlocked unprecedented opportunities for businesses in Jacksonville and beyond. The improved efficiency in cargo handling and transportation has translated into reduced costs and faster turnaround times, benefiting both importers and exporters. Additionally, the port's commitment to environmental sustainability has garnered recognition, making it an attractive choice for eco-conscious businesses.
Jacksonville International Airport Logistics Hub
As the demand for efficient air cargo services continues to surge, JAXEX has been making noteworthy strides in expanding its facilities and offerings to meet the industry's growing needs. Recent developments at JAXEX have revolved around enhancing air cargo capabilities. That's been solidifying its position as a significant player in the air freight sector. With state-of-the-art infrastructure, the airport has ramped up its capacity to accommodate larger cargo aircraft and handle diverse types of goods.
Moreover, one of the highlights of JAXEX's expansion efforts is the dedicated Cargo Village. It is designed to streamline the handling and distribution of air cargo. This specialized zone provides a seamless and efficient process for cargo operations. It reduces turnaround times and ensures that goods reach their destinations swiftly. Additionally, Cargo Village's strategic location within the airport's premises optimizes the connectivity with ground transportation networks, further enhancing the overall efficiency of the logistics chain.
North Jacksonville Distribution Centers
Situated in the heart of North Jacksonville, Cecil Commerce Center has emerged as a thriving hub for businesses such as local movers Jacksonville offers seeking strategic access to regional and global markets.
At Cecil Commerce Center, a diverse range of logistics and distribution activities take place. The center's prime location offers easy access to major transportation networks. That also includes interstates, railways, and ports, making it an ideal choice for companies looking to streamline their supply chain operations.
Moreover, recent developments and expansions in the area have further solidified Cecil Commerce Center's position as a logistics powerhouse. The center has seen significant investment in modern infrastructure and technology. It has enabled businesses to enhance their operational efficiency and meet the increasing demands of the market.
Amazon fulfillment center: E-commerce giants in Jacksonville
One noteworthy development that has had a profound impact on the logistics sector in North Jacksonville is the establishment of Amazon's fulfillment center. This state-of-the-art facility has revolutionized the e-commerce landscape in the region. It sett new standards for order processing, storage, and rapid delivery. The presence of Amazon has not only created numerous job opportunities for the local workforce after relocating with Jacksonville long distance moving companies but has also fueled technological advancements in the facility.
Jacksonville's Smart Logistics Initiatives
As Jacksonville continues to evolve as a logistics hub, the city has embraced cutting-edge technology to optimize its port operations and stay ahead in the global trade game. At the forefront of this technological revolution is the PortSmart program. This is a strategic initiative aimed at harnessing the power of data-driven logistics to enhance port efficiency.
Moreover, the primary objective of the PortSmart program is to improve the flow of goods through Jacksonville's ports. Utilizing advanced data analytics, artificial intelligence, and real-time tracking systems by doing that. Also, the program aims to:
Streamline cargo handling processes,
Reduce transit times, and
Minimize bottlenecks.
Additionally, with the help of sophisticated sensors and smart devices deployed throughout the port area, PortSmart gathers an immense amount of data on various aspects of logistics operations, such as container movement, vessel scheduling, and warehouse inventory. This data is then processed and analyzed in real time, empowering port authorities and stakeholders to make informed decisions.
Jax innovation: Fostering logistics technology and startups
In tandem with the PortSmart program, Jacksonville has embraced an entrepreneurial spirit through JAX Innovation. This initiative focuses on fostering logistics technology and supporting startups in the industry. It serves as a catalyst for collaboration between logistics companies, technology providers, and aspiring entrepreneurs.
At its core, JAX Innovation acts as a launchpad for technology startups specializing in logistics, supply chain management, and transportation. The initiative provides these startups with access to mentorship, funding opportunities, and networking events.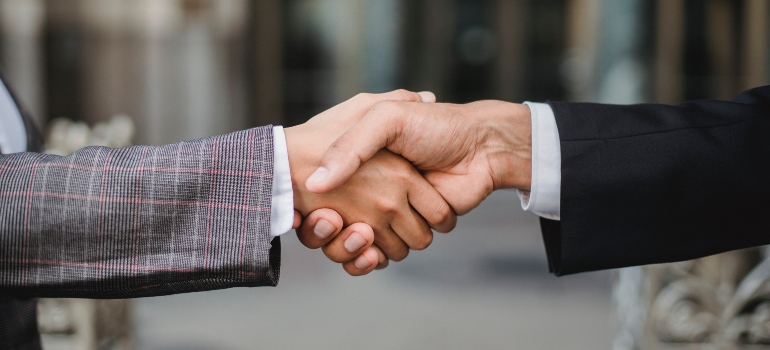 Additionally, JAX Innovation encourages the development and implementation of groundbreaking logistics solutions. These innovations range from advanced tracking and predictive analytics platforms to autonomous vehicles and drone-based delivery systems. The integration of these cutting-edge technologies enhances the efficiency of existing logistics operations. It also opens up new possibilities for supply chain optimization and sustainability.
Furthermore, JAX Innovation serves as a collaborative platform for logistics companies to test and implement emerging technologies. It facilitates partnerships between established players and startups.
Unleashing the Logistics Potential: Major Logistics Projects in Jacksonville
The positive outlook for economic growth and job opportunities in Jacksonville stems from the city's unwavering dedication to smart logistics initiatives. As major logistics projects in Jacksonville continues to flourish, we can expect a bright future for this vibrant city. It will contribute not only to regional prosperity but also to the global movement of goods and commerce. The journey of Jacksonville from a regional player to a globally recognized logistics hub is a testament to the power of innovation, collaboration, and a vision to shape the future of logistics. As the city's logistics story unfolds, the opportunities are boundless, and the stage is set for Jacksonville to leave an indelible mark on the world of trade and transportation. Therefore, now might be the right time to, with commercial moving companies in Jacksonville, relocate your company.