Moving from Miami to NYC is a journey of excitement and challenges. Imagine trading the laid-back Miami vibe for New York's dynamic energy. You're embracing a whole new way of living. It's a step towards new adventures, career opportunities, and cultural experiences. Every year, countless individuals make this move. They seek the life that only NYC can offer. When planning your move, it's essential to have reliable information. One key aspect is choosing the right moving company. You can always rely on Best Movers in Florida for help. We'll discuss some pivotal things you should know.
How Much Do People Spend in Each City?
Comparing the cost of living between Miami and New York City reveals a striking contrast. Living in Miami, you can expect your monthly energy bill to hover around $195.15. Keeping in touch via phone costs approximately $195.36 each month. Grocery shopping in Miami brings its own set of prices. A bottle of milk averages $3.83, a dozen eggs is about $3.06, and for a pound of potatoes, you'll spend close to $5.07. The cost for a loaf of bread is $5.30, and cheese will set you back by $4.68. Overall, residing in Miami is 19% costlier than the Florida average and 20% more than the national average.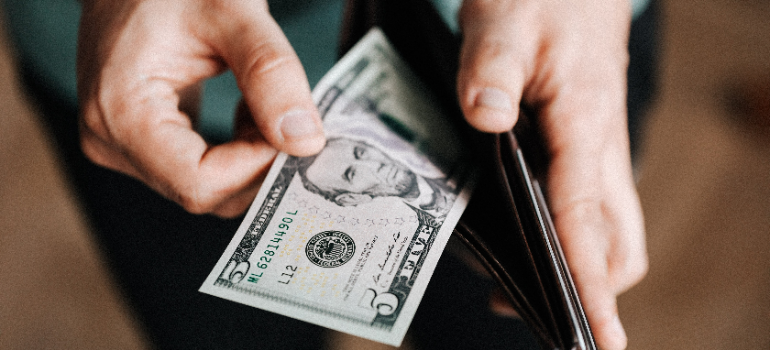 New York City's living expenses present a different picture. Living costs here are 37% higher than the rest of New York state and 78% above the national average. Groceries in New York City cost around 26% more compared to the national figures. A loaf of bread is priced at $5.23, a gallon of milk at $3.27, and a carton of eggs at $3.03. The monthly energy bill typically comes to $182.48, and phone expenses average $196.31. When you factor in the higher costs for clothing, which are around 26% more than the national average, the financial implications become clearer.
Moving from Miami to New York City necessitates a thorough understanding of these cost differences. To make such a move, enlisting the help of the best Miami movers can be a wise decision. They can offer invaluable information in navigating the financial and logistical aspects of relocating between these two iconic cities.
Who Has the Best Housing Market?
The housing markets in Miami and New York City are as diverse as the cities themselves. In Miami, the housing costs exceed the U.S. average by 50%. The median price for a listed home stands at $699,000, with an average of $532 per square foot. When it comes to sales, the median home price is around $535,000. Renters in Miami face an average monthly rent of $2,438.
Shifting focus to New York City, the landscape is markedly different. Housing expenses in New York are a staggering 385% higher than the national average. The median listing price for homes in this bustling city is $799,000. Renters in New York City encounter higher costs, with the median rent soaring to $6,642. The housing market here shows a year-over-year growth of 1.8%. The cost per square foot for listed homes is approximately $785, and the median price for sold homes is about $705,000. The average rent in New York City is slightly higher than Miami at $2,552.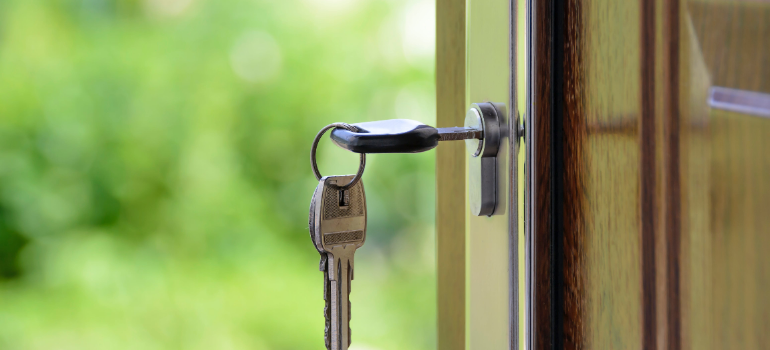 This comparison underlines the significant differences in housing costs between these two iconic cities. Whether you're considering buying or renting, understanding these markets can be helpful. For those planning a move, having the ultimate checklist of the  things you need for a relocation is invaluable.
The Best Neighborhoods In NYC
New York City's neighborhoods each have their unique charm and appeal. Deciding where to live is an exciting part of moving from Miami to NYC. Here are five top neighborhoods and why they might be the perfect choice for your new home:
Upper West Side: Known for its relaxed, residential feel, this area offers a mixture of cultural landmarks like the Lincoln Center and family-friendly spaces like Central Park.
Greenwich Village: With its bohemian history, this neighborhood boasts lively nightlife, wide dining, and a strong sense of community. It's ideal for those seeking an energetic yet quaint urban experience.
Williamsburg, Brooklyn: A paradise for artists and young professionals, Williamsburg is synonymous with hip culture, trendy cafes, and a growing arts scene. Its waterfront parks offer stunning views of Manhattan.
Park Slope: Favored by families for its excellent schools, Park Slope also features beautiful brownstones and proximity to Prospect Park. It's perfect for a more laid-back lifestyle within the city.
SoHo: Famous for its cast-iron buildings, upscale boutiques, and art galleries, SoHo is a top choice for those wanting to be in the heart of fashion and creativity.
Moving from Miami to NYC Because of The Job Market
The job markets in Miami and New York City offer contrasting opportunities and challenges. In Miami, the average salary is around $71,000. Wages have seen a slight increase of 0.5 percent as of September 2023. Popular job roles include Project Manager, Operations Manager, and Director of Operations, with salaries ranging from $43,000 to $136,000 annually. Miami's unemployment rate stands at an impressively low 1.50%, down from 1.90% in October 2023 and significantly lower than last year's 2.60%. This rate is well below the long-term average of 7.18%.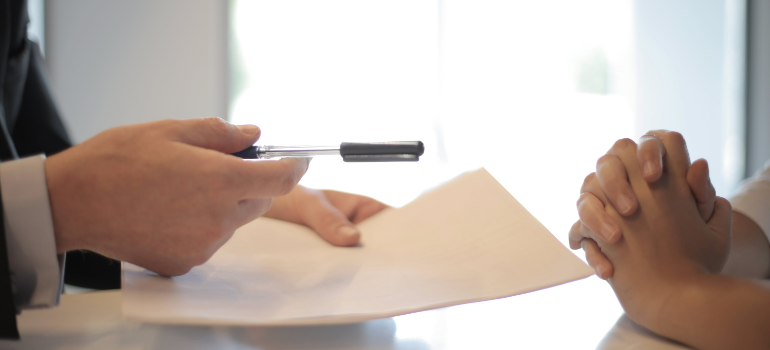 Conversely, New York City presents a different employment landscape. The average annual salary here is $51,075, which translates to about $24.56 per hour, $982 weekly, or $4,256 monthly. Salary ranges in New York typically fall between $36,022 and $63,001. The city's unemployment rate is currently at 5.30%, consistent with the previous month and slightly higher than last year's 4.90%. However, this is still below New York's long-term average unemployment rate of 7.75%.
Factors such as average salaries, unemployment rates, and dominant industries play a crucial role in making a decision. For those looking to relocate, knowing what to do on your own to make the relocation cheaper can be a game-changer. It helps in planning a budget-friendly move while adapting to the economic environments of Miami or New York City.
Healthcare System
In Miami, the cost of a doctor's appointment averages $144.56. Dental visits are slightly less expensive, averaging $97.18, while seeing an optometrist costs about $100.07. Common over-the-counter medications like ibuprofen are priced at around $11.90.New York City, on the other hand, shows a different pricing structure for healthcare services. A typical doctor's visit costs around $135.28, marginally less than Miami. However, dental services are costlier, averaging at $116.71. Optometrist appointments in NYC are notably higher, priced at $127.43. For pet owners, a veterinary visit averages $81.87. These differences in healthcare costs are important to consider, especially for those planning a  move. Engaging commercial movers in Miami for your relocation can help manage the logistical challenges, allowing you to focus on other important aspects like healthcare.
Transportation Possibilities
Traveling between Miami and New York City presents various options, each with its unique aspects. When moving from Miami to New York an airplane ticket typically costs between $197 and $351, depending on various factors like time of booking and airline. The distance covered by air is a significant consideration, making flying a popular choice for speed and convenience.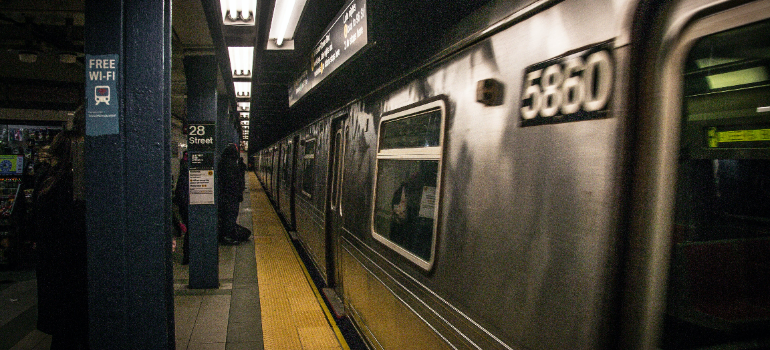 Once in New York City, navigating the vast urban landscape is an experience in itself. The city's public transportation system is renowned for its efficiency and coverage. A key component of this system is the MetroCard, essential for anyone using public transit regularly. For short-term stays or visits, a 7-day MetroCard costs $34, providing unlimited rides. For residents or those staying longer, the 30-day MetroCard, priced at $132, offers a convenient and cost-effective way to move around the city. New York City's transit system includes buses, subways, and trains, connecting all five boroughs and beyond. This network makes getting around the city without a car not only feasible but often preferable. The dense layout of NYC, combined with frequent and reliable public transportation, makes commuting and exploring the city straightforward and accessible.
For those relocating from Miami, engaging long distance moving companies Miami can significantly ease the transition. These companies specialize in managing the logistics of long-distance moves, ensuring that your belongings arrive safely and efficiently.
Which City Provides The Best Education Opportunities?
The education systems in Miami and New York City are diverse and rich, offering a wide range of options for students. Each city boasts prestigious universities known for their excellent programs.
Miami's Top Universities:
University of Miami: Renowned for its research programs, particularly in Marine Biology and Atmospheric Sciences.
Florida International University: Offers strong programs in Business, Engineering, and International Relations.
Miami Dade College: Known for its exceptional associate degree programs and vocational education.
New York City's Top Universities:
Columbia University: A leading Ivy League institution, famous for its programs in Law, Journalism, and Medicine.
New York University (NYU): Offers standout programs in Business, Film, and Performing Arts.
Cornell Tech: A collaboration between Cornell University and Technion-Israel Institute of Technology, excelling in technology and engineering.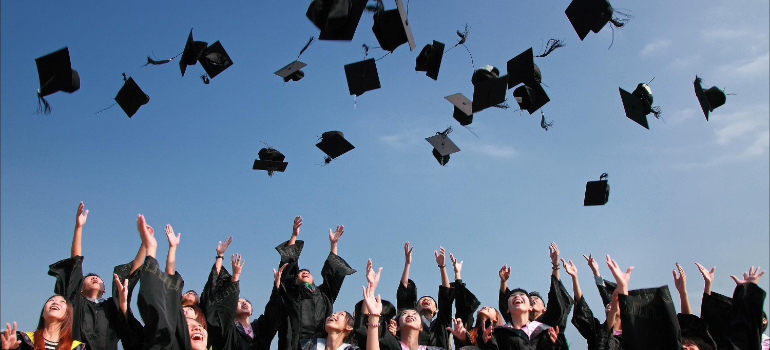 Whether you're seeking a career in the arts, sciences, or business, both Miami and NYC provide top-tier educational opportunities. Each city's unique cultural and social environment enriches the academic experience. When planning a move for educational purposes, especially when moving from Miami to NYC, it's nice to have a smooth transition. This is where residential movers Miami can play a significant role. They provide the expertise and resources needed to ensure that your move is as seamless as possible, allowing you to focus on your educational pursuits. Whether you choose the city life of New York or the sunny shores of Miami, both cities offer exceptional educational experiences that cater to a wide range of interests and career goals.
The Average Cost of Moving from Miami to NYC
Considering the costs involved in moving from Miami to NYC is important for planning your relocation. The average cost varies significantly depending on the size of your home and the specifics of your move. For a studio apartment or a one-bedroom home, moving expenses range from $1,099 to $4,401. This cost bracket is ideal for individuals or couples with fewer belongings. If you're moving to a two- to three-bedroom home, the price increases to between $2,502 and $5,814. This range typically suits small families or those with a moderate amount of furniture and personal items. For larger families or those with a four-bedroom home (or larger), the moving costs escalate. In such cases, you can expect to pay anywhere from $4,298 to $7,952. These higher costs reflect the increased labor, time, and resources needed to transport a more substantial volume of belongings.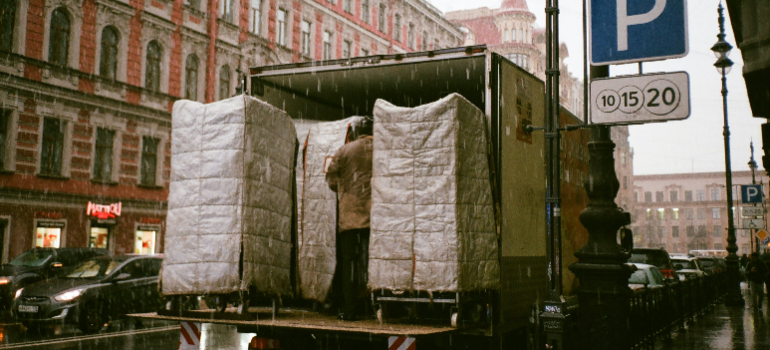 It's good to keep in mind that these costs are influenced by factors like the exact size of the move, the route taken, and the timing of your relocation. Seasonal demand can affect pricing, with certain times of the year being more expensive due to higher demand for moving services. When planning your move, it's essential to consider these factors. Understanding how to choose moving services according to your type of relocation is key. This knowledge ensures you select a moving service that best fits your specific needs and budget. Whether you're moving a few personal items or an entire household, being well-informed helps in making your transition from Miami to NYC as cost-effective as possible.
The Big Apple Awaits
Moving from Miami to NYC could be the best decision you ever make. Imagine immersing yourself in the unparalleled energy of New York City. It's the place to be for endless opportunities, both professionally and culturally. The city's dynamic work environment fosters growth and innovation, making it ideal for career advancement. Culturally, NYC is unmatched with its world-class museums, theaters, and diverse cuisine. Every neighborhood tells a different story, offering a combination of history and modernity. The social scene is full of life and diverse, providing endless avenues for meeting new people and building lasting relationships. Moving from Miami to NYC means stepping into a world where every day brings new adventures and opportunities.