Thinking about relocating soon? Great! The process of moving is a complicated process though. This is especially the case if you are moving on a budget. A lot can happen during the packing and moving of your items and you want to ensure you do it in the most efficient way possible. In this article, we will go over some of the important things you should do in order to make your relocation cheaper. These range from preparing the packing materials on your own to hiring the best and most affordable moving companies in Florida. Let's begin by examining the things you should do before you start packing.
Prepare for your relocation
First of all, you have to prepare yourself and your family both mentally and physically for relocation. This time period can be extremely stressful which is why it is important to get ready for any problems or concerns that might show up during the move. Thus, before you start packing let us go over some of the basic things you can do to make your relocation cheaper and more relaxing.
Determine your relocation budget
One of the first things you should do while preparing for your relocation is to determine how much money you can spend on it. Create a simple but effective checklist of all of the things you need to do during the move. Furthermore, you should write down the items you have in your inventory to get the proper idea of how long it may take to pack and transport these items. By determining your budget you can figure out the most efficient way to make the relocation cheaper.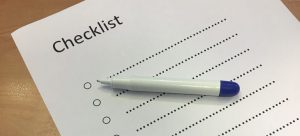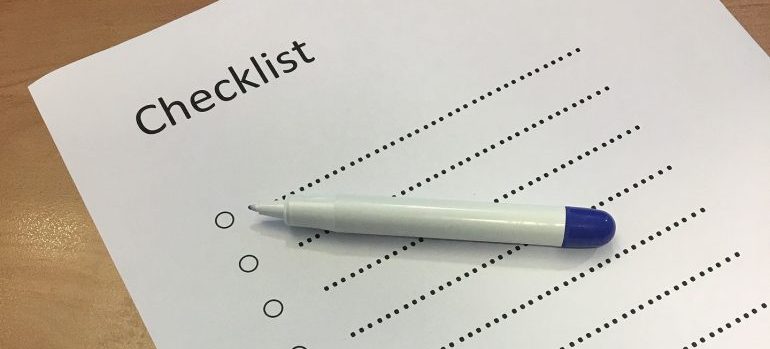 Gather the packing supplies
Before you start packing you need to make sure you have the necessary packing materials ready. The number of materials you need will depend on how many items you have in your inventory. This is why creating a checklist is a great way of finding out how many packing supplies such as boxes will be needed for the move. Preparing these packing supplies on your own will greatly help you reduce your cost for the relocation. The basic packing supplies that you need are:
Cardboard boxes. If you have these lying around, get them ready for your items. Make sure that they are sturdy and of high quality if you are packing valuable or easily breakable objects such as sculptures. If you do not have them, don't worry. You can browse the web and find the standard cardboard moving boxes on websites such as Amazon.
Bubble wrap. Before you put the items in the boxes you need to properly wrap them in bubble wrap for extra protection.
Duct tape and scissors. To ensure that the boxes are properly sealed with the items safely stored inside them, wrap each box with several layers of duct tape.
Markers and labels. Prior to moving the boxes you should mark each of them depending on the content inside them.
Proper packing material is important regardless of how many items you have. If you are in doubt whether or not you can find the right boxes to store your items, hiring an affordable and trusted local movers Florida will provide you with their own moving boxes.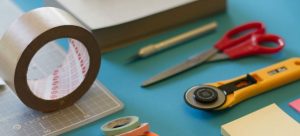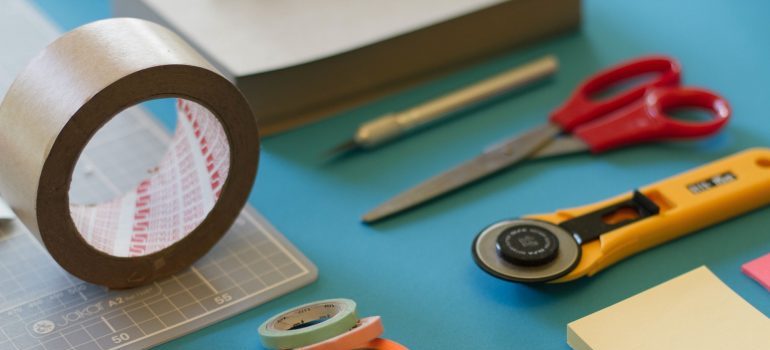 Get rid of the items you no longer need
A great way of minimizing the cost and making the whole packing process easier, in general, is to get rid of all of the things you no longer need in your new home. There are several different ways you can achieve this. One of the best and easiest is to contact your local charity organization and see how you can help out. By donating these items, you are helping tremendously people who need them more than you do. Another way would be to organize a yard sale. Instead of leaving the items behind or simply throwing them away, by organizing a yard sale you get to make some extra cash which you can later use on your relocation expenses. Furthermore, not only are you selling the items you no longer need, but you are also spending more time with your old neighbors before you move. Whichever options you decide is the best for you, make sure you declutter your inventory so that you can have an overall easier relocation.
Hire professionals
If you happen to be in doubt whether or not you can complete the move on your own, fear not! Professional Florida movers that can be trusted and are affordable, will help you pack and transport your items safely to your new home. They can also provide you with the necessary packing supplies as well as hired workers should you need them. Moreover, you do not have to worry about transporting your items. Professional movers will provide transport vehicles. This way you are saving money by not having to go back and forth with your own car. The biggest benefit of hiring professionals is, of course, the fact that you do not have to do everything yourself. For this reason alone, it may be worth it to calculate the hiring of professional movers in your moving costs.
Ask your friends for help!
Should your budget stop you from spending it on any professional hired workers, you can always ask your friends to help you out. Furthermore, you should organize your family members as well in the process of packing. You can make the whole relocation process fun and interesting game. Assign different roles to each of your friends and have them pack different items in your inventory. This will also speed up the packing and moving boxes.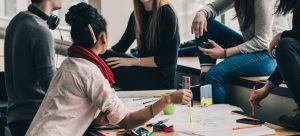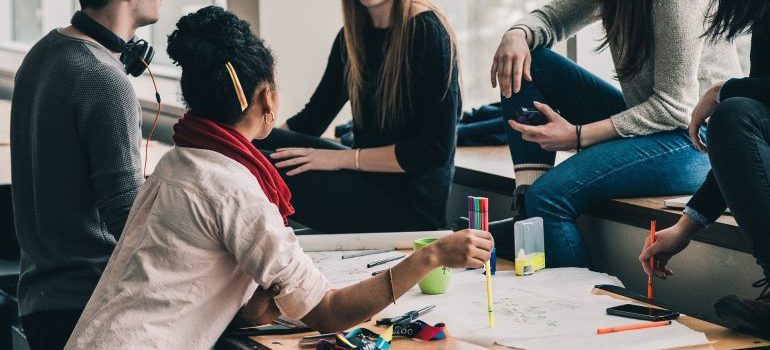 To sum up, the process of moving can be very long and complicated. Many things need to be taken care of before you start packing. This is why it is important to follow this basic guideline. With these several tips and tricks such as decluttering your inventory, asking your friends for help, or hiring affordable and professional residential movers, you are bound to make you relocation cheaper and more successful!