Moving from one city to another brings a sense of adventure and new beginnings. If you find yourself preparing to leave the vibrant streets of Miramar and embark on a journey to Fort Lauderdale, you're in for an exciting transition. Both cities offer unique experiences, cultures, and opportunities, but understanding the differences between the two locations and adequately preparing for the move with Best Movers in Florida are crucial steps in ensuring a smooth and enjoyable transition. We will delve into the various aspects of moving from Miramar to Fort Lauderdale. Thus, shedding light on the distinct characteristics that make Fort Lauderdale an enticing destination. Armed with this knowledge, you will be better equipped to embrace the changes that lie ahead and make the most of your new life in Fort Lauderdale.
Coastal living and beach lifestyle in Fort Lauderdale
Fort Lauderdale, known as the "Venice of America," offers a coastal living experience immersed in a beach-centric lifestyle. With its stunning beaches and a variety of water activities, the city provides an idyllic haven for beach enthusiasts. From the bustling Fort Lauderdale Beach to the tranquil Hugh Taylor Birch State Park Beach, there's a stretch of sand for every preference. After moving with the best movers Miramar offers to explore the pristine shores, indulge in water adventures like snorkeling and paddleboarding, and savor waterfront dining with breathtaking views. To fully embrace this beach-centric lifestyle, equip yourself with beach essentials, engage in beachside activities, and seek out beachfront events for a truly enriching experience in Fort Lauderdale's coastal paradise.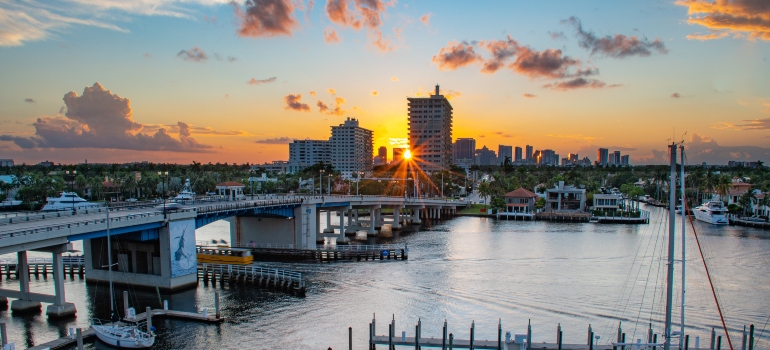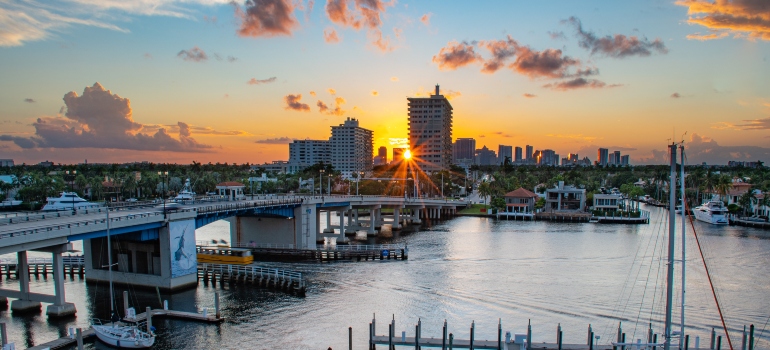 Suburban comfort and family-friendly atmosphere of Miramar
Miramar exudes suburban comfort and a family-friendly atmosphere with safe neighborhoods, ample parks, and vibrant community events. Transitioning to Fort Lauderdale's suburban lifestyle involves researching family-oriented neighborhoods, exploring local activities, and engaging in community organizations. Embrace outdoor living and enjoy nearby parks, beaches, and recreational areas with pleasant weather.
Cost of living and housing differences
When moving from Miramar to Fort Lauderdale with movers Fort Lauderdale, it's important to grasp the disparities in the cost of living and housing. Fort Lauderdale generally carries higher housing prices and rental rates due to its popularity as a coastal city. The median home price in Miramar is around $359,000, while it is $450,000 in Fort Lauderdale. Property taxes are also typically higher in Fort Lauderdale. To budget effectively, evaluate your finances and research neighborhoods, considering the proximity to amenities and transportation options. If housing costs are prohibitive, explore nearby suburbs with good connections to Fort Lauderdale. Seek assistance from local real estate professionals to navigate the market and find a suitable home within your budget.
Entertainment and nightlife scene in Fort Lauderdale
Fort Lauderdale is not just a coastal paradise but also a hub of vibrant entertainment and nightlife. With a variety of lively bars, clubs, and cultural events, the city offers an electrifying experience after dark. From trendy cocktail lounges to energetic dance clubs, Fort Lauderdale caters to diverse tastes. Additionally, the city hosts a range of cultural events, including art exhibitions, live music performances, and festivals. To make the most of Fort Lauderdale's entertainment scene, research popular venues, explore different neighborhoods, plan transportation, and seek local recommendations.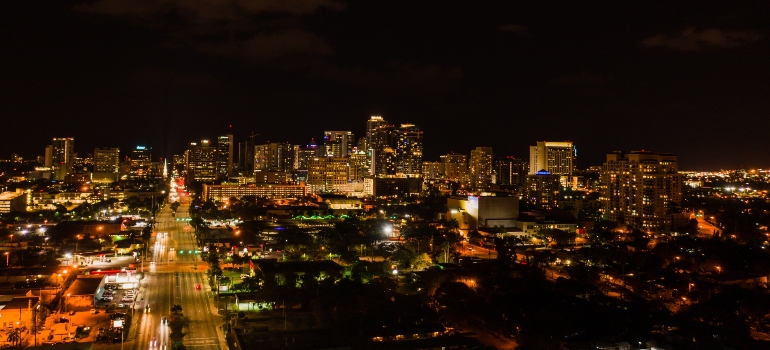 Commuting and transportation considerations
Efficient commuting between Miramar and Fort Lauderdale after moving with long distance movers Miramar necessitates thoughtful transportation considerations. Planning routes and accounting for commute times are vital for a smooth daily routine. Major highways like Interstate 75 and Florida's Turnpike connect the two cities, but understanding traffic patterns is crucial. Public transportation options, including buses and trains, provide cost-effective alternatives. Utilize navigation apps and real-time updates for efficient travel. Consider carpooling, flexible work hours, and even cycling or walking as options.
Educational opportunities and school districts
Fort Lauderdale offers a wealth of educational opportunities, making it an appealing destination for families. The city boasts highly-rated public and private schools that provide a quality education for students of all ages. Broward County Public Schools, the sixth-largest school district in the nation, encompasses a wide range of schools with diverse programs and curricula. Additionally, Fort Lauderdale is home to prestigious private schools known for their academic excellence and specialized learning options. Some of the best private schools include:
Pine Crest School
St. Thomas Aquinas High School
Westminster Academy
University School of Nova Southeastern University.
Shopping and dining experiences
Fort Lauderdale is a haven for shopping enthusiasts and food lovers, offering an enticing array of shopping destinations, boutiques, and diverse culinary options. With shopping malls like The Galleria at Fort Lauderdale and Sawgrass Mills, along with trendy boutiques and the vibrant Las Olas Boulevard, there are ample opportunities to indulge in retail therapy. The city's culinary scene is equally enticing, with waterfront restaurants, international cuisines, and trendy cafes. To fully enjoy Fort Lauderdale's shopping and dining scene, research and plan your visits, embrace local recommendations, explore beyond the tourist areas, and keep an eye out for special events.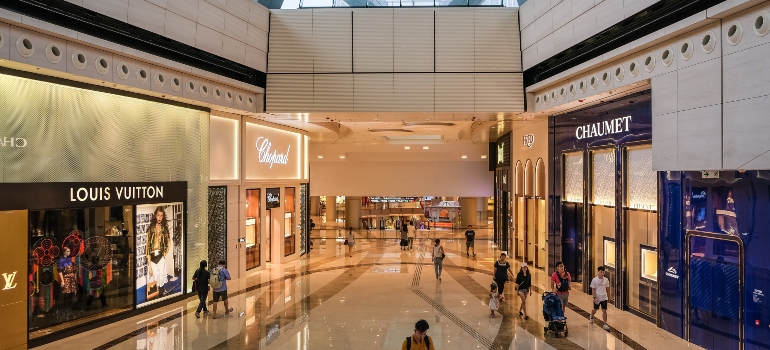 Safety and security in Fort Lauderdale
Ensuring safety and security is crucial when considering Fort Lauderdale as a destination. Understanding crime rates and community policing efforts is essential for a worry-free experience in this vibrant city. Research crime statistics to gain insights into specific areas and types of crimes. Fort Lauderdale's community policing initiatives promote proactive crime prevention and positive relationships between law enforcement and the community. To prioritize personal safety, stay aware of surroundings, use safe transportation options, secure accommodations, keep emergency contacts handy, and adhere to local guidelines.
Parks and outdoor recreation in Fort Lauderdale
Fort Lauderdale is a treasure trove of parks and outdoor recreation, offering a diverse range of green spaces, nature trails, and sports facilities. Hugh Taylor Birch State Park and Snyder Park provide serene escapes amidst lush landscapes, while Holiday Park and Mills Pond Park cater to sports enthusiasts. Engage in hiking, biking, or picnicking, and explore the Intracoastal Waterway for water sports adventures. Research parks and trails, prepare outdoor essentials, and consider guided activities to enhance your experience. Embrace the coastal playground by renting equipment or joining tours.
Moving from Miramar to Fort Lauderdale: Jumping into the adventure
Moving from Miramar to Fort Lauderdale presents a transition filled with exciting differences and considerations. Understanding the variations in cost of living, housing prices, and transportation options is crucial for effective planning. Fort Lauderdale offers a coastal living and beach-centric lifestyle, with a vibrant entertainment scene, captivating shopping and dining experiences, and a range of outdoor recreational opportunities. It's an opportunity for growth and a fresh start in a city known for its energy and possibilities. Embrace the changes, explore the new surroundings, and make the most of this new chapter in Fort Lauderdale!