If you find yourself preparing to leave the stunning community of Miramar behind, bidding farewell to familiar faces and cherished places, fear not! Welcome to the gateway of new opportunities and sun-kissed adventures as we guide you through the process of moving from Miramar to Pompano Beach. In this comprehensive article, we'll delve into essential aspects of your relocation, from practical moving tips to exploring the unique charms and attractions that await you in your new coastal haven. So, find a moving company on the Best Movers Florida platform, and let's embrace the beauty of Florida's enticing change together.
A Comprehensive Comparison of Miramar and Pompano Beach Living Costs
The housing market prices in Miramar tend to be higher, both in terms of average home costs and rental rates for apartments, as it is considered a more affluent area. The average Miramar home value is $492,878 while the average Pompano Beach home value is $359,496. And when it comes to renting, in Miramar the average rents are around $2,650, while in Pompano Beach average rent is $2,115. On the other hand, Pompano Beach offers relatively more affordable housing options, making it an attractive choice for those seeking a lower cost of living.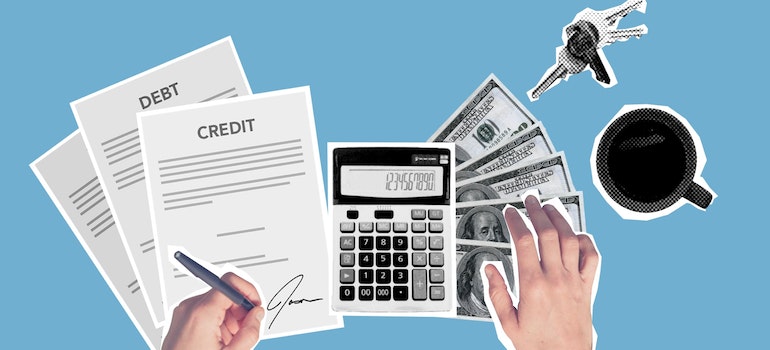 When it comes to utilities, both cities are likely to have comparable costs for essential services like electricity and water, given their proximity and shared utility providers. However, daily expenses, including grocery prices, transportation costs, healthcare, and entertainment expenses, are likely to be similar due to the geographical proximity and shared metropolitan area amenities. Also, there is another important cost for you to consider – the price for the residential movers Miramar and their services.
Job Horizon Hunt: Miramar vs. Pompano Beach
Average salaries in Miramar tend to be higher compared to Pompano Beach, largely influenced by the former's reputation as an affluent area. However, both cities offer a range of job opportunities due to their location within Broward County, with various industries contributing to the workforce. As for unemployment rates, both cities have experienced relatively stable employment situations, especially considering their shared metropolitan area. Leading sectors in Miramar include finance, technology, healthcare, and professional services, while Pompano Beach excels in tourism, retail, manufacturing, and marine-related industries. One additional thing to consider is the average salaries in these two cities. In Pompano Beach the average salary is $41,165, while in Miramar it's  $50,921. Prospective job seekers should carefully consider these factors and industry preferences before hiring the movers Pompano Beach and moving here.
Logistics of Moving From Miramar to Pompano Beach 101
When planning a move from Miramar to Pompano Beach, understanding the distance and moving expenses is essential for a smooth transition. The distance between the two cities is approximately 14 miles, resulting in a relatively short driving time of around 25 to 30 minutes, depending on traffic conditions. Hiring movers Miramar offers numerous benefits, such as reduced stress, efficient handling of belongings, and the availability of insurance coverage for added protection during the move. However, the cost of professional movers can vary based on factors like:
The volume of items
The distance
The specific services required
It's crucial to obtain quotes from different moving companies to compare prices and services offered. This way, you will ensure a cost-effective and seamless relocation process.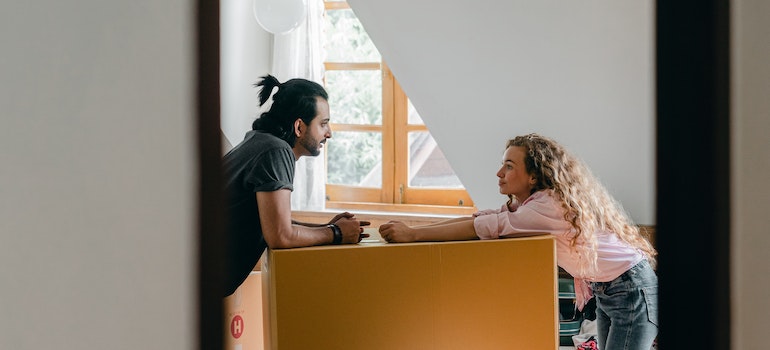 Pompano Beach features a tropical climate, similar to Miramar, with warm and humid summers and mild winters. However, being closer to the Atlantic Ocean, Pompano Beach may experience slightly cooler temperatures due to the ocean breeze. The city offers many attractions, including beautiful beaches like Pompano Beach Park and Hillsboro Beach. Additionally, nature enthusiasts can enjoy visits to Fern Forest Nature Center and Pompano Community Park. For healthcare needs, Pompano Beach boasts a range of medical facilities, hospitals, and healthcare providers. Broward Health North and Holy Cross Health are prominent hospitals in the area, providing comprehensive medical care for residents moving to Pompano Beach.
The Best of the Best – Neighborhoods in Pompano Beach
Overall, Pompano Beach provides a range of neighborhoods, each with its own unique charm and amenities. Prospective residents can find suitable housing options, from single-family homes to townhouses and apartments, depending on their preferences and lifestyle. With the help of the long distance movers Miramar, you will move to a home of your choosing in no time. Moreover, the city takes pride in its safety measures, fostering a strong sense of community engagement across all neighborhoods.
Harbor Village
Located on the eastern side of Pompano Beach, Harbor Village offers a charming coastal living experience. This neighborhood is highly desirable for its proximity to the beach, boating opportunities, and waterfront properties. Residents enjoy easy access to various shopping centers, restaurants, and recreational activities. Harbor Village is known for its well-maintained single-family homes with a mix of modern and traditional architectural styles.
Cypress Bend
Situated in the northwestern part of Pompano Beach, Cypress Bend attracts families and young professionals alike. This neighborhood offers a diverse selection of housing options, including spacious townhouses and condominiums surrounded by lush green spaces. Cypress Bend is in close proximity to schools, making it an ideal choice for families with children.
Pompano Isles
Nestled along the Intracoastal Waterway, Pompano Isles is renowned for its waterfront luxury properties and serene living environment. The neighborhood offers an array of single-family homes with private docks. Hence, it allows residents to indulge in waterfront living and boating activities. Pompano Isles is within easy reach of shopping centers, golf courses, and parks. This makes it an attractive choice for retirees and families seeking a peaceful and upscale living experience.
A Comparison of Educational Opportunities
The quality of school districts in both cities is generally commendable, with dedicated teachers and comprehensive curricula. Miramar has top-rated schools within the Broward County Public School District, while Pompano Beach is part of the School District of Broward County, offering excellent educational options as well.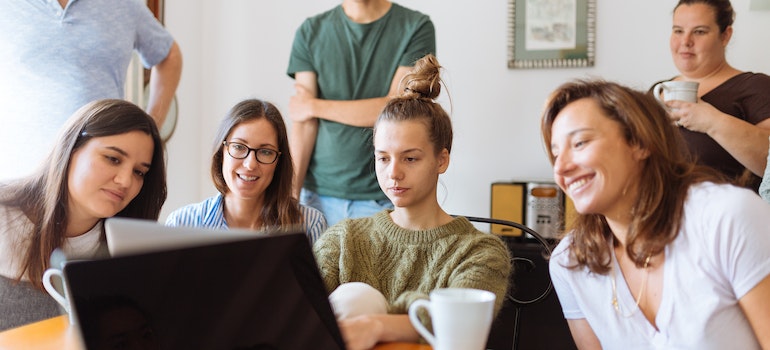 Miramar is home to Broward College, providing various degree programs, while Pompano Beach hosts Keiser University, offering a wide range of academic and vocational courses. Additionally, both cities offer numerous extracurricular activities. These include sports programs, arts, and educational activities for children and adults through community centers, libraries, and local organizations, promoting a well-rounded educational experience for the entire community.
Embracing Pompano Beach After Moving
Individuals considering moving from Miramar to Pompano Beach should carefully weigh the factors mentioned in the article. If they value a strong sense of community and a safe environment, Miramar might be the better choice. However, for those seeking a more beach-oriented and culturally diverse experience, the City of Pompano Beach could be an appealing option. Ultimately, it is crucial to visit both cities, research extensively, and even consult with locals to make an