Welcome to the enchanting world of golf course living in the vibrant city of Orlando! Nestled amidst picturesque landscapes and bathed in year-round sunshine, Orlando boasts a plethora of top-notch golf communities that offer a golfer's paradise like no other. Whether you're a passionate golfer seeking to perfect your swing or an individual looking for a serene and luxurious community to call home, Orlando's golf communities have something to offer everyone. Join us on an exciting journey as we uncover the finest golf course communities in Orlando, where lush fairways, world-class amenities, and an unparalleled lifestyle await you. After you find the right community for you, count on the Best Movers Florida platform to assist you in finding the movers that will help you move there.
Top Golf Communities in Orlando: Golf Course Living
One of the primary draws of golf course living in Orlando is its year-round ideal weather. With its subtropical climate, the city offers an abundance of sunny days and mild temperatures. Hence, it creates a haven for golfers who can indulge in their passion regardless of the season.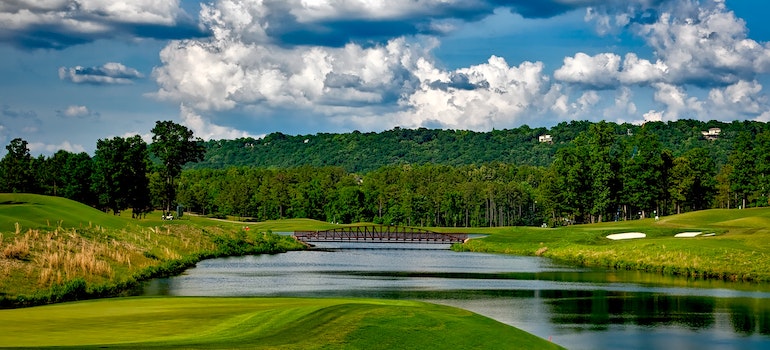 Orlando's golf communities take luxury living to new heights by offering an array of resort-style amenities. Residents are treated to a life of leisure and extravagance with exclusive access to:
Lavish clubhouses
Fitness centers
Spas
Swimming pools
All of these provide relaxation and entertainment at every turn. Many communities also boast tennis courts, gourmet dining options, and even private event spaces for hosting gatherings and celebrations. If you want to experience all of this, look for one of the best moving companies in Orlando to help you move here.
Luxury golf living at ChampionsGate
Nestled in the heart of Orlando's golfing mecca, ChampionsGate offers an unrivaled experience of luxury living. A golfer's dream comes true, this prestigious community boasts many championship courses. Furthermore, these courses are meticulously designed to challenge and delight players of all skill levels. Beyond the greens, residents are also treated to an abundance of exclusive amenities. This includes anything from opulent clubhouses and rejuvenating spas to private dining and entertainment venues. Amidst this refined ambiance, discover a treasure trove of upscale real estate gems, featuring elegant homes and estates exuding sophistication and style.
Top Golf Communities in Orlando: Reunion Resort
For families seeking the perfect blend of golfing bliss and exciting activities, Reunion Resort stands as the ultimate haven. Embracing the essence of togetherness, this remarkable destination strikes a harmonious balance between golfing excellence and family-oriented recreation. With its signature courses crafted by golf legends, players are in for an unforgettable experience on the greens. But the excitement doesn't end there, as Reunion Resort offers an abundance of recreational opportunities beyond the 18th hole.
Lake Nona Golf & Country Club and Isleworth Golf & Country Club
Prepare to be captivated by the allure of Lake Nona Golf & Country Club, a prestigious community where elegance and distinction intertwine seamlessly. Exuding opulence at every turn, this exclusive golfing haven offers residents a life of exquisite living amidst carefully curated surroundings. The crown jewel of the club is the Tom Fazio Masterpiece championship course. Hence, it presents a golfing marvel that challenges and enchants players with its unparalleled design.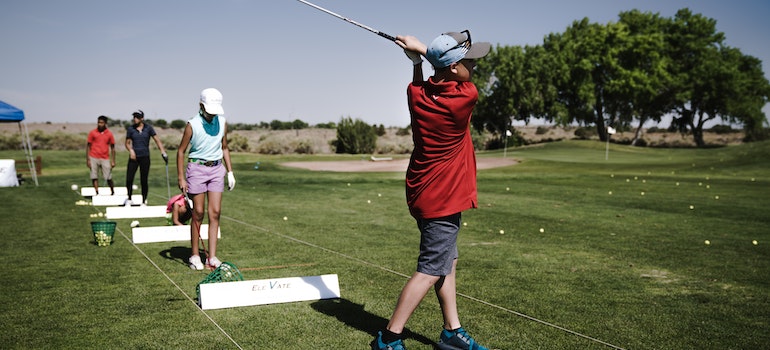 Nestled in a realm of unrivaled luxury, Isleworth Golf & Country Club beckons with its allure of sophistication and exclusivity. A golfer's paradise, this prestigious community boasts an Arnold Palmer-designed course that epitomizes the art of golfing excellence. Yet, Isleworth goes above and beyond, providing a haven of world-class amenities that pamper every desire.
Celebration Golf Club: A Quaint golfing gem
Escape to the charming world of Celebration Golf Club, where a quaint golfing gem awaits with its unique blend of character and warmth. Crafted by the renowned Robert Trent Jones, this picturesque course captures the essence of golfing perfection amidst breathtaking landscapes. More than just a golf club, Celebration exudes a welcoming community charm, embracing a small-town vibe that fosters a sense of belonging. The club's family-friendly atmosphere makes it a haven of enjoyment for all, where golfers of every level can share in the thrill of the game. It's also the very reason why people are hiring residential moving companies in Orlando to help them specifically move here.
The Golden Bear Club at Keene's Pointe
Immerse yourself in the seamless harmony of nature and golf at The Golden Bear Club, nestled within the breathtaking Keene's Pointe. Designed by the legendary Jack Nicklaus himself, this golfing sanctuary offers a nature-inspired course. Embracing the serenity of its surroundings, Keene's Pointe provides residents with a serene living experience, where the splendor of Florida's natural beauty is ever-present.
Providence Golf Club: Tranquility amidst the greens
Discover the serene allure of Providence Golf Club, a gem offering a haven for golf enthusiasts seeking tranquility. This picturesque golf sanctuary boasts an aura of exclusivity, providing residents with a serene escape from the hustle and bustle of everyday life. Beyond its breathtaking surroundings, Providence Golf Club offers a unique blend of affordable luxury real estate opportunities, allowing homeowners to indulge in a life of refined living without compromise. Above all, the community is defined by its warm and welcoming spirit, fostering a close-knit atmosphere where neighbors become friends.
Embrace Top Golf Communities in Orlando
To ensure a seamless transition into your new lifestyle, consider hiring the local movers Orlando and these essential tips. First and foremost, partner with a local realtor who specializes in golf communities. Their expertise will guide you in finding the perfect property that aligns with your preferences and budget. Once settled, embrace the community spirit by getting involved in various events and activities.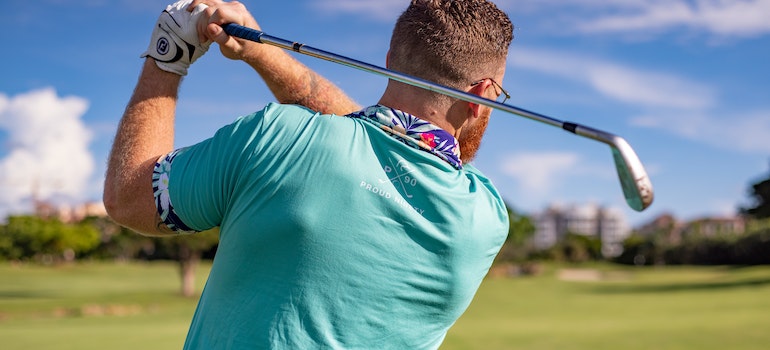 Golf course living in Orlando unveils a realm of possibilities, where each community offers its distinct charm and allure. From championship courses designed by legends to family-friendly environments and serene escapes amidst nature, these top golf communities create a haven for residents seeking both golfing excellence and a fulfilling lifestyle. Embrace the elegance, revel in the camaraderie, and relish the beauty of top golf communities in Orlando, as you embark on a journey of luxury, leisure, and cherished memories.