Welcome to Key West, the enchanting island paradise where the vibrant hues of turquoise waters blend seamlessly with pastel-colored architecture, and the sunsets paint the sky in breathtaking masterpieces every evening. Congratulations on making the momentous decision to venture on a journey that promises to redefine your life – moving to Key West. As you prepare to embrace island living after the big move, this article serves as your trusty guide. On the other hand, the Best Movers Florida platform can serve as your trusty ally in finding movers that will help you move here. So, pack your dreams and aspirations, and let's uncover the secrets of crafting a fulfilling life in this coastal haven.
Embracing Key West: Settling into Island Living After the Big Move
Let's start with the most important thing after relocating – settling into your new home. Moving to Key West opens the door to a diverse array of housing options, each with its unique charm and appeal. Whether you prefer the quaint and historic conch-style houses or modern waterfront condos with stunning ocean views, the Key West real estate market has something to offer for everyone. The average home value in Key West is $1,095,596, up 2.4% over the previous year. Consider your priorities carefully. This includes:
Proximity to the beach
Accessibility to amenities
Community atmosphere
All of these play a crucial role in your decision. Keep in mind that the real estate market in Key West can be competitive, especially during peak seasons, so be prepared to act decisively when you find the perfect place that feels like home. After you find a perfect home, don't hesitate to contact the moving companies in Key West and book a move with one of them.
Making your house a home
Firstly, if you need help with your move and also require packing services, reach out to one of the long distance moving companies in Key West to get moving assistance. After the exhilarating experience of finding your new island abode, it's time to transform it into a warm and inviting home. Unpacking can be a challenging task, but it's also an opportunity to declutter and start fresh. Create a detailed plan for organizing your belongings.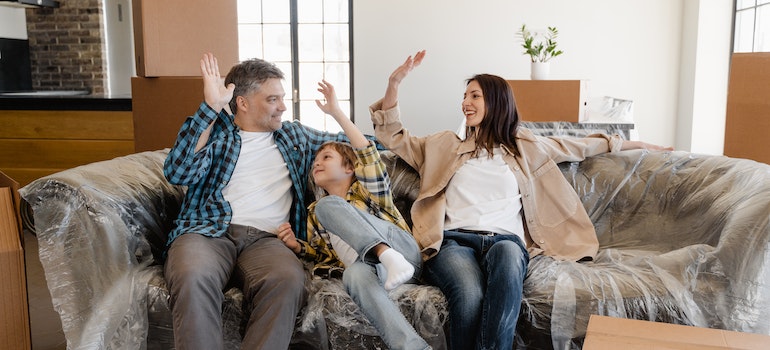 As you settle in, infuse your new home with personal touches that reflect your tastes and interests. Consider decorating with vibrant colors, tropical motifs, and local artwork to capture the essence of Key West's unique culture. Embrace the indoor-outdoor living style by incorporating cozy outdoor spaces, where you can relax and enjoy the island's soothing breeze and sunshine.
Key West's Cultural Kaleidoscope: Embracing Conch Republic Identity, Colorful Festivals, and Culinary Delights
Key West proudly holds the title of the "Conch Republic," a symbolic declaration of its spirited independence and distinct identity. Embrace the island's free-spirited nature and laid-back attitude that sets it apart from the mainland. We also suggest engaging with the locals who affectionately refer to themselves as "Conchs" and immerse yourself in their warm and welcoming community. Key West's cultural calendar is brimming with lively festivals and celebrations that bring the community together in joyous revelry. From the world-renowned Fantasy Fest, a dazzling extravaganza of costumes and creativity, to the Key West Food and Wine Festival, offering delectable delights from the island's culinary scene, there's no shortage of events to enjoy.
Satisfy your taste buds with the flavors of Key West's diverse and delectable cuisine. Try fresh seafood straight from the crystal-clear waters, whether it's succulent pink shrimp, sweet stone crabs, or the signature Key West pinkish-reddish snapper. Also, consider visiting the iconic conch shacks to savor conch fritters. Don't miss out on the lively waterfront eateries, where you can relish stunning sunsets while sipping on refreshing cocktails and enjoying the catch of the day.
Thriving in Key West's Tropical Paradise
Key West's tropical climate offers a delightful respite from cold winters, but it requires some adjustments. With average temperatures ranging from 70°F to 90°F year-round, embrace a laid-back lifestyle that revolves around outdoor activities. Don't forget your sunblock and shades, as the sun shines abundantly.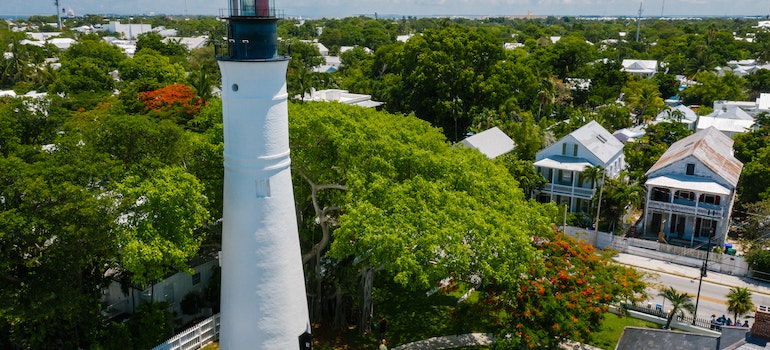 In this fashion-forward paradise, it's all about blending style and comfort. Opt for lightweight, breathable fabrics such as linen and cotton, perfect for the balmy weather. Flowy dresses, shorts, and vibrant prints capture the essence of island chic. Keep your footwear comfortable with sandals or flip-flops, ideal for leisurely strolls along the sandy shores or exploring Key West's vibrant streets.
Key West Living Made Easy: Navigating Services, Sustainability, and Island Connections
Navigating services and utilities in Key West is essential for a seamless island living experience. To settle into your new home, contact local utility companies to establish water, electricity, and gas services. Also, ensure that your air conditioning system keeps you cool in the tropical climate. Stay connected by researching the internet and telecommunication providers, as communication remains vital in this paradise. Familiarize yourself with local postal services and post office locations for easy mail and package handling. It's vital that before the residential movers Key West bring your belongings to your new home, you must have all your utilities set up beforehand.
Work-Life Harmony After Moving to Key West
Key West offers a diverse range of employment opportunities for those seeking to blend work with the island's laid-back lifestyle. From hospitality and tourism, which thrive in this vacation hotspot, to opportunities in marine industries and local businesses, there are avenues for various skill sets. Network with locals, attend job fairs, and explore online resources to find the right fit for your career aspirations.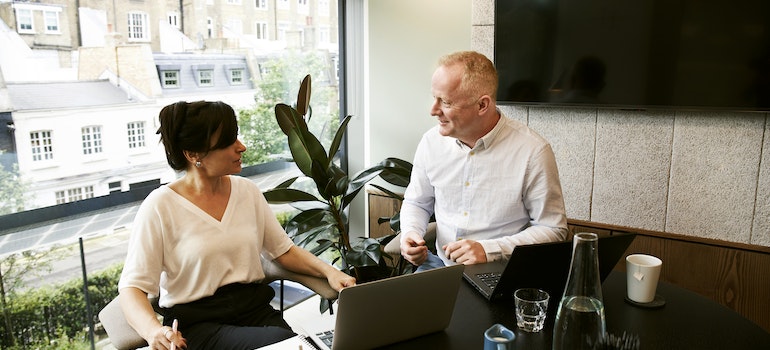 Maintaining work-life balance in Key West is about embracing the island's unique charm and making the most of leisure opportunities. After work hours, unwind by strolling along sandy shores, snorkeling in crystal-clear waters, or enjoying breathtaking sunsets. Participate in outdoor activities like paddleboarding or kayaking, connecting with nature's wonders.
Key West: Where Dreams Meet Reality in a Tropical Island Paradise
Moving to Key West opens the door to an enchanting island paradise where dreams seamlessly meet reality. Embrace a unique way of life that effortlessly blends work and play. Discover diverse employment opportunities and emb34race the flexibility of remote work. With its vibrant culture, warm community spirit, and commitment to sustainability, Key West warmly welcomes you home. Live life to the fullest, savoring each moment under the eternal sunshine, and cherishing the beauty of island living in this captivating destination. Get ready to embark on an extraordinary journey as you make Key West your new home.