Welcome to the ultimate guide on moving to Fort Lauderdale! If you're considering making this exciting journey, you're in for a significant change of scenery and lifestyle. Whether it's for a new job opportunity, a fresh start, or simply to experience the energetic atmosphere of Fort Lauderdale, this article is your comprehensive resource to ensure a seamless relocation. We'll walk you through everything you need to know about moving from Tallahassee to Fort Lauderdale, from planning the move to settling into your new community with the help of the movers you've found on the Best Movers Florida platform. So, let's venture on this adventure together and make your relocation a full success!
Let's See How Different Are Tallahassee and Fort Lauderdale in Terms of Cost of Living
Housing market prices play a crucial role, and the disparity between the two locations can be significant. In Fort Lauderdale, the average cost of homes, apartments, and rental rates tends to be higher due to its popularity as a tourist destination and desirable coastal location. $525,948 is the typical home value in Fort Lauderdale, while in Tallahassee as you may know, the median home price is around $280,950. If you are looking to hire Tallahassee movers to move to Fort Lauderdale and buy a house, it might take you more time to set aside the deposit as housing is significantly more expensive.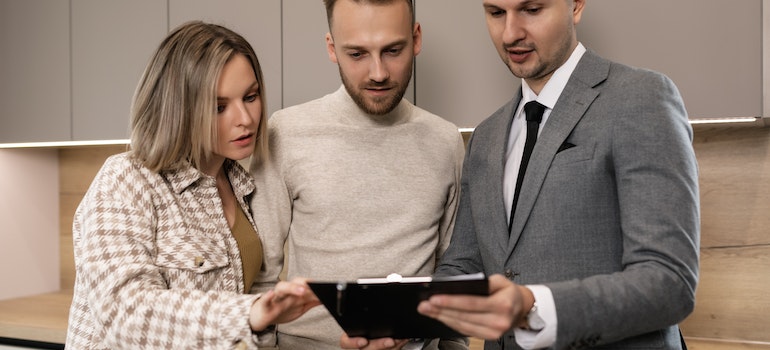 Additionally, utility costs differ between the cities, with Fort Lauderdale often having higher expenses. This includes electricity, water, and other essential services. Daily expenses also vary, with grocery prices, transportation costs, healthcare, and entertainment expenses generally being more expensive in Fort Lauderdale compared to Tallahassee. A salary of $85,000 should increase to $111,175 in Fort Lauderdale, Florida from Tallahassee, Florida. This means that in order to have the same standard of living, you will need to spend more money.
Comparing Tallahassee to Fort Lauderdale Travel Times
Commute times between Tallahassee and Fort Lauderdale can vary significantly, impacting your daily routine. The distance of approximately 450 miles means a considerable travel duration, with the average drive taking around 6 to 8 hours. Be prepared for longer travel times if you choose to drive. Additionally, consider alternative transportation options to make your journey more convenient and enjoyable.
Interstate 10 is the primary highway connecting Tallahassee and Fort Lauderdale. Moreover, its traffic patterns can vary based on the time of day and season. Major metropolitan areas along the route, such as Jacksonville and Orlando, might experience heavier traffic congestion. Plan your move with the long distance moving companies Tallahassee strategically to avoid peak hours if driving, or consider public transportation options to mitigate the impact of traffic.
Commute choices between Tallahassee and Fort Lauderdale
Tallahassee provides a network of public buses and limited rail services to facilitate local commuting. However, for longer trips to Fort Lauderdale, air travel or intercity bus services become more viable options. Fort Lauderdale, on the other hand, boasts a more robust public transportation system, including buses and a trolley system, making it easier to navigate within the city. Moreover, Fort Lauderdale-Hollywood International Airport serves as a major transportation hub, connecting the city to various destinations.
Comparing Job Markets
One crucial factor to consider is the average salaries in both cities. The City of Fort Lauderdale generally has the same average income levels due to its strong economy and diverse job market. The average annual salary here is around $52,581, while in Tallahassee it's $58,246. Moreover, the city offers a plethora of job opportunities in various fields, ranging from tourism and hospitality to finance and technology.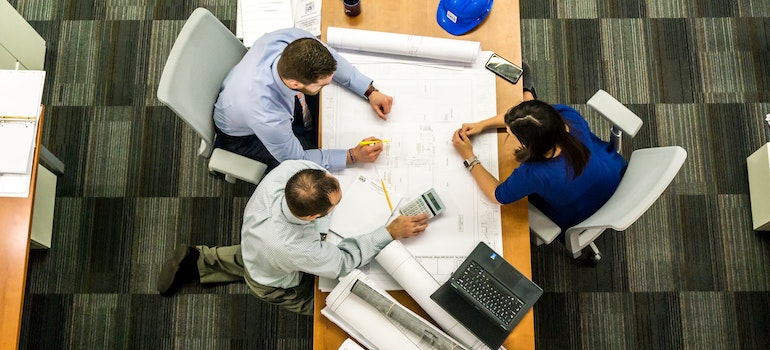 Another significant aspect is the current unemployment rate, which can indicate the overall economic health and job stability in each city. Fort Lauderdale usually exhibits lower unemployment rates, signaling a more favorable employment climate. Tallahassee has an unemployment rate of 3.60% as of June 2023, while in Fort Lauderdale the rate is lower at 3.10%.
Educational Excellence and Enriching Activities
When it comes to school districts, Fort Lauderdale shines with its diverse and acclaimed institutions. On the other hand, Tallahassee offers a more community-oriented educational approach. Higher education opportunities abound in both cities, featuring prominent universities such as Nova Southeastern and Florida State University. Delve into a world of extracurricular activities as well, with children and adults alike benefiting from a rich array of sports programs, arts, and engaging educational pursuits.
Moving From Tallahassee to Fort Lauderdale 101
With the cities approximately 450 miles apart, the journey spans around 6 to 8 hours by car, depending on factors like traffic and route. As you plan your relocation, the decision to hire one of the residential moving companies Tallahassee becomes significant. Though it incurs an added expense, the advantages of expert handling, efficient packing, and reduced physical strain make it a worthy investment.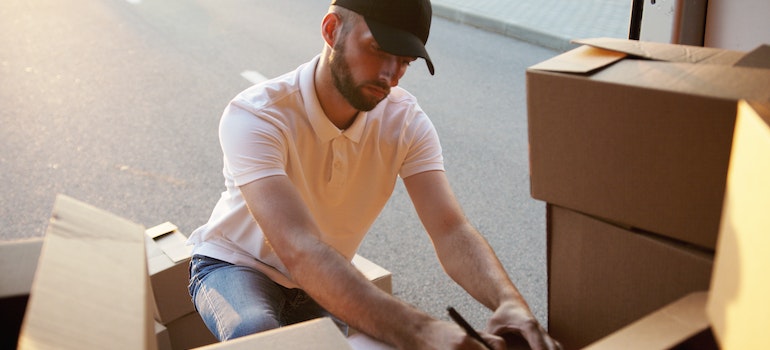 Fort Lauderdale's climate boasts a subtropical feel with warm temperatures throughout the year, in contrast to Tallahassee's milder, more seasonal climate. Embrace Fort Lauderdale's appeal, with captivating attractions like Las Olas Boulevard, stunning beaches, and lush parks offering abundant recreational opportunities. In terms of healthcare facilities, the city provides an array of reputable medical centers, hospitals, and healthcare providers, ensuring quality medical care is readily available.
Which Fort Lauderdale Neighborhood Should You Choose to Be Your Next Home?
Fort Lauderdale offers a diverse array of appealing neighborhoods, each with its own unique charm and amenities.
Las Olas, known for its trendy vibe, features upscale boutiques, art galleries, and waterfront dining, attracting a spirited community.
Victoria Park, nestled in the heart of the city, combines a suburban feel with proximity to downtown and beaches, making it an attractive choice for families.
Coral Ridge boasts picturesque canals, golf courses, and top-rated schools, creating an idyllic setting for residents. Housing options abound, from luxurious waterfront estates to cozy apartments and townhouses, catering to various preferences and budgets.
Safety levels vary between neighborhoods, with areas like Coral Ridge and Victoria Park generally regarded as safe and well-connected communities. Residents often actively engage in neighborhood associations, cultivating a firm sense of community.
Moving from Tallahassee to Fort Lauderdale: Embrace a Rich Lifestyle in the Sunshine State
Fort Lauderdale presents a dynamic destination, offering a subtropical climate, a plethora of recreational activities, and top-notch healthcare facilities. As you weigh the pros and cons, we recommend considering your personal priorities, such as career opportunities, lifestyle preferences, and family needs. Take the next steps when moving from Tallahassee to Fort Lauderdale by conducting further research, visiting potential neighborhoods, and consulting with Fort Lauderdale movers to plan a smooth transition. Welcome the excitement of this new chapter, as Fort Lauderdale awaits with its limitless options and enriching experiences.