Transitioning from Naples to Miami unveils a world of possibilities, as the Magic City beckons with its unique appeal. This shift promises a dynamic urban experience coupled with a vibrant cultural scene and a melting pot of cuisines. The city's thriving economy and diverse job opportunities add a practical edge to the allure. While challenges in adapting to the bustling metropolis may arise, the excitement of exploration and growth far outweighs them. For a seamless transition, enlisting the expertise of the best movers Florida is crucial. Their seasoned assistance ensures moving from Naples to Miami goes without troubles, allowing you to fully embrace Miami's boundless potential.
Embarking on a New Journey
Relocating from Naples to Miami is an exciting endeavor that demands thorough preparation. Start by researching both cities to comprehend their distinct vibes and features. Naples, with its serene beaches and upscale ambiance, offers a tranquil lifestyle, while Miami boasts a vibrant urban scene, cultural diversity, and a bustling economy. Once you've made your choice, organize your move meticulously. Declutter your possessions, pack efficiently, and consider enlisting the expertise of Miami best movers to ensure a smooth transition. Handling logistical concerns is paramount, including changing your address, setting up utilities in Miami, and familiarizing yourself with the city's resources. If possible, embark on a pre-move visit to explore the city's neighborhoods and amenities, giving you a feel for your soon-to-be home and making the transition even more seamless.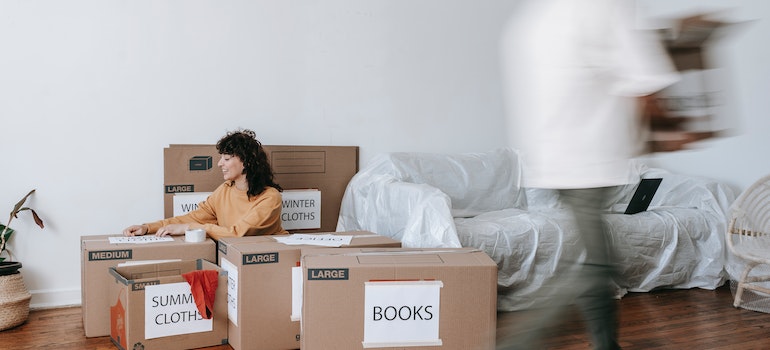 Balancing the Budget when moving from Naples to Miami
One of the most important steps of transitions from one city to another, is to analyze the costs of living in both of them. Housing expenses stand as a pivotal factor. In Miami, rent, mortgages, and property values can vary significantly from Naples. For example, if you intend to buy a property, the average home value in Miami is $549,443. On the other hand, median property value in Naples goes up to $594,376. If renting is what you're looking for: the average rent in Miami is around $2,438, while in Naples $2,374, which is not a significant difference. Also, keep in mind that rents vary depending on the neighborhood.
Everyday expenses, encompassing utilities, groceries, dining out, and entertainment, also warrant close scrutiny. Don't overlook hidden costs like transportation, parking, and insurance, which can accumulate over time. To live economically in Miami, consider these strategies:
Shared Housing: Co-living or finding a roommate can significantly lower housing costs.
Public Transportation: Utilize Miami's extensive public transit system to cut down on commuting expenses.
Meal Planning: Cook at home more often and opt for budget-friendly dining options.
Explore Free Activities: Take advantage of Miami's beaches, parks, and cultural events that don't require admission fees.
On the move: Comparing traffic in Miami and Naples
Understanding the traffic dynamics of both the cities is paramount. Miami, as a bustling metropolis, experiences a higher volume of traffic compared to Naples. The main transport hubs in both cities play a crucial role in this equation. Miami International Airport and PortMiami serve as key gateways, facilitating commerce and travel. Peak traffic hours vary, with congested periods typically during morning and evening rush hours. It's advisable to plan commutes during off-peak times to mitigate delays.
In terms of public transportation, Miami offers a more extensive network including Metrorail, Metromover, and Metrobus, while Naples primarily relies on buses. When it comes to parking, Miami's urban sprawl demands strategic choices, with paid parking being common. Engaging reputable Naples moving companies for a seamless transition is essential, and they can provide insights on navigating these traffic nuances. On average, Miami's traffic congestion can be up to 30% higher than Naples, reinforcing the importance of careful planning.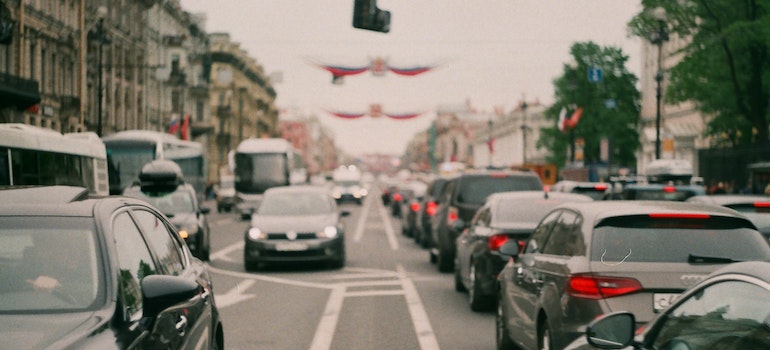 Miami's Plethora of Amenities: What to Expect
Miami is a treasure trove of amenities, promising something for everyone. The beaches, like the world-famous South Beach and serene Crandon Park, boast pristine sands and crystal-clear waters, perfect for sun-soaked days. For the culturally inclined, the city is replete with hotspots. The Pérez Art Museum Miami (PAMM), the Vizcaya Museum and Gardens, and the Wynwood Walls showcase an array of artistic expressions. Outdoor enthusiasts will revel in the abundance of parks like Bayfront Park and Oleta River State Park, offering a range of activities from kayaking to hiking. When the sun sets, the city of Miami truly comes alive with its diverse dining scene and vibrant nightlife. From the bustling streets of Little Havana to the electrifying clubs of Miami Beach, the options are boundless, ensuring an unforgettable experience in the Magic City.
Distinguishing Between Miami and Naples' Key Industries
In Naples, key industries like tourism, real estate, and healthcare thrive, with a focus on luxury living and retirement communities. Miami, on the other hand, boasts a diverse economic landscape driven by trade, finance, technology, and healthcare. Emerging markets like fintech and film production are on the rise. Miami's business incentives, including tax advantages and a global gateway status, make it an attractive destination for entrepreneurs. The average wages in both cities differ:
Average annual salary in Miami: $44,000
Average annual salary in Naples: $47000 
For those moving from Naples to Miami, the transition opens doors to broader networking opportunities and enhanced professional growth, enriching one's career journey in this dynamic, cosmopolitan metropolis. Should you consider to partner with residential movers in Naples, they can assist you and make this beautiful city your new home.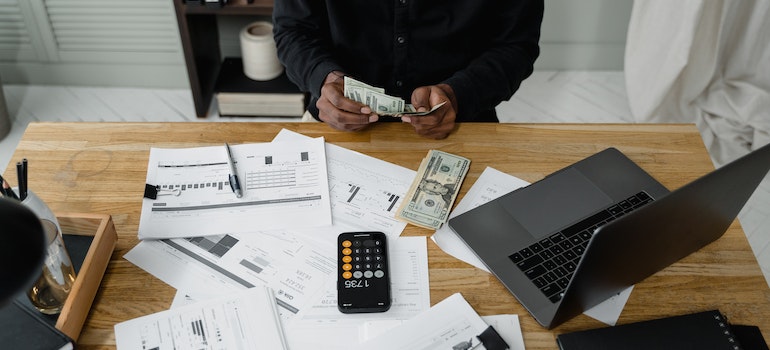 Unpacking Miami's Real Estate Trends
Riding the wave of Miami's dynamic real estate landscape requires a keen understanding of the current market conditions. As of recent data, buying has shown its advantages with low mortgage rates, offering potential long-term savings compared to renting. Certain neighborhoods are experiencing substantial growth, such as the Design District and Little Haiti, garnering popularity among both residents and investors. For those eyeing real estate as an investment, Miami's market has shown resilience, with potential returns on investment reaching upwards of 7-8%.
To navigate this flourishing market, it's crucial to engage professionals who can guide you through the process. Consider enlisting the expertise of long distance movers in Naples, who's help will be more than welcome in this complicated process. When seeking a suitable property, balancing location, amenities, and future potential is key. With diligence and strategic planning, Miami's real estate market offers a wave of opportunities for both residents and investors alike.
Making Your Move Smooth and Memorable
As you prepare for moving from Naples to Miami, it's crucial to meticulously double-check all arrangements. Leave no stone unturned, ensuring every detail is in place for a seamless move. Upon arrival, embrace the change wholeheartedly. Use these tips to quickly adapt to your new environment, from exploring local hotspots to immersing yourself in the vibrant culture. Joining community groups and engaging with like-minded individuals will be instrumental in establishing meaningful connections. As you settle into this dynamic city, take a moment to reflect on the journey. Miami offers a fresh start, a vibrant backdrop for an exciting new chapter in your life. Embrace the opportunities, savor the experiences, and relish the adventures that await.