Are you considering making the leap from Orlando to Fort Lauderdale? Moving cities can be a daunting adventure, but with the right information, it can become an exciting journey. In this guide by Best Movers Florida, we'll cover crucial aspects of moving from Orlando to Fort Lauderdale, such as the cost of living, housing market, job opportunities, transportation, educational options, popular neighborhoods, and the average cost of this move. Let's dive right in!
Orlando vs. Fort Lauderdale: Deciphering the Florida Lifestyle
These two cities are like two sides of a Florida coin, each with its distinct personality and charm. They are divided by 183 miles, which is approximately a 3 hour drive. Orlando, situated in the heart of Florida, is synonymous with family-friendly adventures. Its claim to fame lies in its world-class theme parks, including Walt Disney World Resort, Universal Orlando Resort, and SeaWorld Orlando.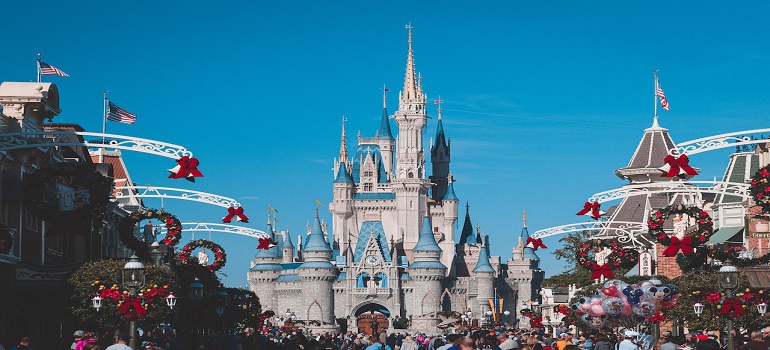 Beyond the enchantment of theme parks, Orlando has a thriving cultural scene, with theaters, museums, and a rich history to explore. It's a place where dreams come true for children and adults alike, offering a unique blend of entertainment and cultural enrichment. When moving within Orlando, residential movers in Orlando can efficiently handle the logistics of your local move, ensuring a stress-free transition to your new home.
Fort Lauderdale,  boasts a rich tapestry of cultural attractions as well. The Riverwalk Arts & Entertainment District houses theaters, museums, and galleries. History buffs revel in Stranahan House, while the Bonnet House reflects early 20th-century life. The NSU Art Museum showcases contemporary works, and the annual Fort Lauderdale International Film Festival celebrates cinematic arts, making the city a cultural enthusiast's paradise.
Cost of Living Comparison
First things first, let's break down the cost of living in both Orlando and Fort Lauderdale. You'll find that the Magic City and the Venice of America offer distinctive living experiences.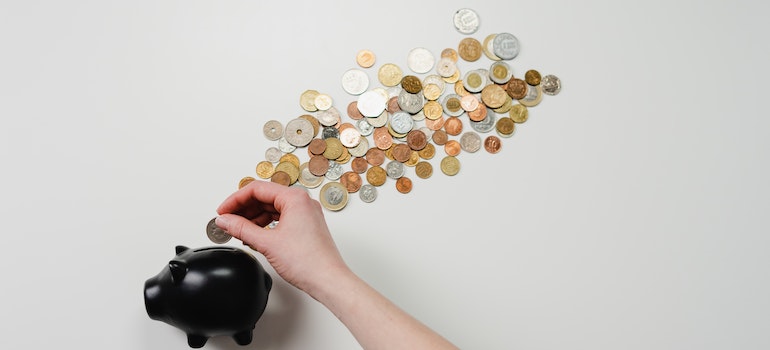 In Orlando, the cost of living is generally more affordable than many major cities in the United States. The overall cost of living is about 4% lower than the national average. For example, a basic meal at a restaurant costs around $15, while a gallon of gas is roughly $2.80. Fort Lauderdale, on the other hand, has a slightly higher cost of living. Expect to pay about 5-10% more than you would in Orlando. A restaurant meal can cost around $17, and gasoline prices hover around $3 per gallon. It is important to research these cost of living differences before making the decision of moving from Orlando to Fort Lauderdale. Making and sticking to a moving budget may be hard, but if you are working with best Orlando moving companies, you can expect to get quotes well in advance and avoid any hidden fees.
Housing Market Comparison
Now, let's discuss the housing market. Housing is a significant factor to consider when you're moving to a new city. In Orlando, the median home price is approximately $280,000. Rent prices vary depending on the neighborhood, but you can generally find a two-bedroom apartment for around $1,400 per month.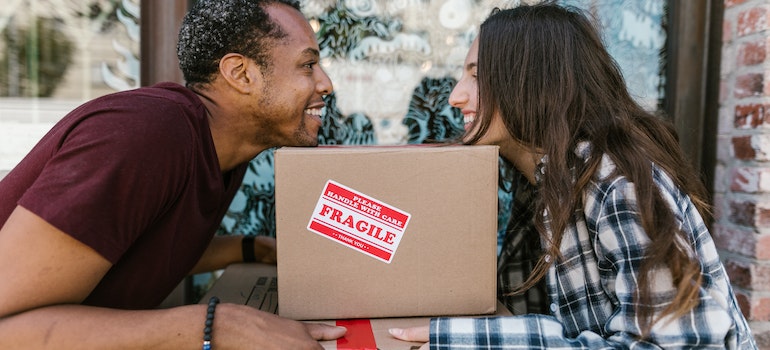 Fort Lauderdale's housing market is a bit more competitive. The median home price is around $330,000. Rental prices are also higher, with a two-bedroom apartment costing around $1,700 per month. Keep in mind that waterfront properties in Fort Lauderdale can be significantly more expensive. However, you have to include other aspects of living before creating a full image.
Job Market Comparison
The job market is a vital factor in your decision to move. Both cities offer unique opportunities, so let's compare them. Firstly, Orlando is known for its booming tourism and hospitality industry, with average salaries ranging from $45,000 to $50,000 per year. The unemployment rate usually hovers around 4%. On the other hand, Fort Lauderdale has a diverse job market with strengths in finance, healthcare, and technology. Average salaries here range from $50,000 to $55,000 per year, and the unemployment rate typically sits at 3.5%. If you are looking for a job within these industries, then maybe moving from Orlando to Fort Lauderdale is the right decision. Just make sure you do it with a bit of help from long distance movers in Orlando so you can ensure a smooth start of your new career.
Transportation
The distance between Orlando and Fort Lauderdale is approximately 200 miles, making it a manageable road trip of around 3 to 4 hours. If you prefer not to drive, you can opt for the convenient Amtrak train or catch a quick flight between the two cities. Transportation costs may vary, but in general, gas prices and car maintenance expenses should be quite similar in both cities. You'll also find comparable public transportation options, including buses and trolleys.
Education Opportunities
If you have children or are considering furthering your own education, both Orlando and Fort Lauderdale have excellent options. Orlando is home to some of Florida's top-rated public schools and is close to the prestigious University of Central Florida. Additionally, it boasts a vibrant arts and culture scene. Fort Lauderdale offers quality public and private schools, and the city is also in proximity to several higher education institutions, such as Nova Southeastern University.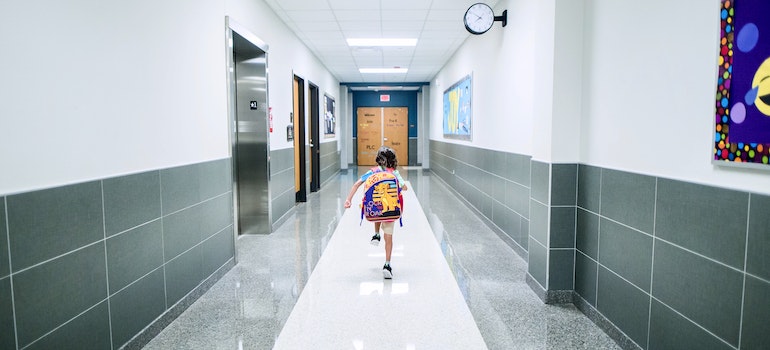 Whether you're pursuing a degree or seeking educational opportunities for your children, you'll find ample choices. While moving with kids is usually stressful, it doesn't have to be the case with the best movers in Fort Lauderdale. This way your family will have a smooth and enjoyable moving experience.
Popular Neighborhoods in Fort Lauderdale
When it comes to choosing the perfect neighborhood in Fort Lauderdale, you'll be spoiled for choice. Here's a closer look at some of the most popular and vibrant areas in the city:
Las Olas: This upscale neighborhood is known for its picturesque canals, upscale shopping boutiques, and top-notch dining options. It's a haven for those seeking a luxurious and sophisticated lifestyle.
Wilton Manors: Wilton Manors is renowned for its inclusive and LGBTQ+ friendly community. The neighborhood is filled with charming streets, art galleries, and a bustling nightlife. It's a place where diversity is celebrated.
Lauderdale-by-the-Sea: If you crave a relaxed coastal atmosphere, this beachside neighborhood is an ideal choice. You can enjoy pristine beaches, a fishing pier, and delightful seaside restaurants. It's the epitome of a laid-back Florida lifestyle.
Victoria Park: Nestled between downtown Fort Lauderdale and the beach, Victoria Park is a picturesque neighborhood with a blend of historic and modern homes. You'll find tree-lined streets, parks, and a strong sense of community.
Coral Ridge: Known for its waterfront properties, Coral Ridge offers luxurious living along the Intracoastal Waterway. It's a boater's paradise with easy access to the ocean and close proximity to upscale shopping and dining.
While all of these neighborhoods are good choices, you have to remember that moving to a new home isn't a simple thing. Residential moving brings its fair share of nuances and logistics problems. Luckily, you don't have to suffer through them alone. With residential movers in Orlando, your move to your new home will go smoothly and seamlessly.
Average cost of moving from Orlando to Fort Lauderdale
Now, let's talk about the practicalities of your move from Orlando to Fort Lauderdale. The cost can vary significantly depending on various factors, including the volume of your belongings, the distance, and whether you opt for professional assistance. On average, a local move like this can cost anywhere from $1,000 to $4,000. Professional movers will provide you with a more accurate estimate based on your specific needs.
Preparing for the Move
When preparing for the move from Orlando to Fort Lauderdale, it's important to plan your logistics carefully and hire professionals close to both cities for a smooth relocation. It's highly beneficial to hire a local moving company familiar with both cities. They can provide you with insights, handle logistics, and ensure an easy transition. Read reviews and compare estimated costs to find the right mover for your needs. Additionally, don't forget to explore long-distance movers in Orlando, as they can give expertise in handling the intricacies of relocating between cities, ensuring a seamless experience from start to finish.
Address Change and Utilities
To streamline your move, start by notifying utility companies and service providers of your upcoming address change. In Fort Lauderdale, familiarize yourself with local service providers for electricity, water, internet, and cable TV. Promptly transferring or setting up these utilities will help you settle in faster.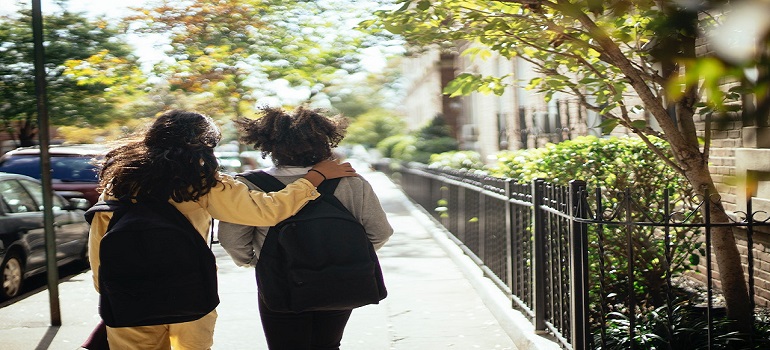 It's a good idea to create a checklist for updating your address with government agencies and your new job. When it comes to that department, you should know that the average salary in Fort Lauderdale is around  $72,000 which is higher in comparison to Orlando where the average salary stands at $70,000. Also make sure to update the financial institutions, and any subscriptions or memberships you have, which will ensure a seamless change to your new Fort Lauderdale residence.
Schools and community services
If you have children, researching and selecting the right schools is crucial. Fort Lauderdale offers a range of public and private educational institutions. The city is known for its commitment to education and offers diverse programs to meet student needs. The city is home to the highly regarded Broward County Public Schools, which offer a range of educational programs designed to meet the unique needs and interests of students. Also, consider joining local community groups or organizations to ease your integration into the community.
Navigating Fort Lauderdale upon arrival
Navigating Fort Lauderdale upon your arrival offers an exciting opportunity to explore the city. One key aspect to consider is transportation. Unlike Orlando, Fort Lauderdale offers a variety of public transportation options, including buses and water taxis, making it easier to get around without a car. Discovering Fort Lauderdale's unique neighborhoods is another essential part of your experience. From the trendy vibes of Las Olas Boulevard to the welcoming atmosphere of Victoria Park and the LGBTQ-friendly community of Wilton Manors, each area has its appeal. Finally, make the most of Fort Lauderdale's abundant natural beauty. It's worth looking for the best movers in Fort Lauderdale who can assist you in navigating this metropolis to ensure a seamless shift.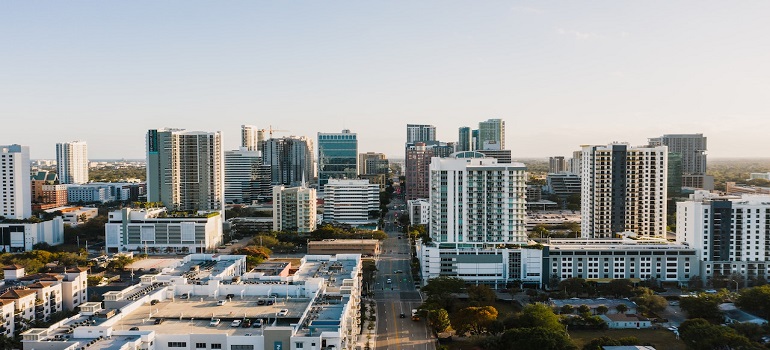 Don't miss out on visiting breathtaking beaches like Fort Lauderdale Beach and Hollywood Beach, where you can relax, soak up the sun, or enjoy water sports. Explore lush parks, such as Hugh Taylor Birch State Park, and immerse yourself in the local culture by checking out landmarks like the Bonnet House Museum & Gardens.
Embrace Your Upcoming Moving Journey
In conclusion, moving from Orlando to Fort Lauderdale can be an exciting adventure. Both cities offer distinct experiences and opportunities. While Fort Lauderdale may have a slightly higher cost of living, the diverse job market and beautiful neighborhoods make it an attractive option. Ultimately, the decision comes down to your personal preferences and priorities. We hope this guide has provided you with valuable insights to help you make an informed choice as you embark on your journey to Fort Lauderdale. Safe travels!