When one thinks of Florida, images of pristine beaches, palm trees swaying in the breeze, and the adrenaline rush of theme park rides come to mind. However, beyond these well-known attractions lies a rich and diverse artistic heritage that often goes unnoticed. Florida is not just a destination for sunseekers. It's a haven for artists, musicians, writers, and creators from all walks of life. So, you should explore the most artistic cities in Florida and the unique experiences they offer. In case you fall in love with this state and decide to move, Best Movers in Florida are at your service.
The Top 5 Most Artistic Cities in Florida
Florida's artistic essence is a lively mosaic formed by the resonating Cuban rhythms in Miami's streets and the storied literary heritage of Key West. A melting pot of cultures converges here, each thread weaving into the state's distinct artistic tapestry. As you venture forward, a captivating journey awaits, guiding you through most artistic cities in Florida. This expedition promises to unveil their cultural treasures. It will also allow you to immerse yourself in the narratives that these cities fervently whisper to the world.
Miami
St. Petersburg
Key West
Orlando
Jacksonville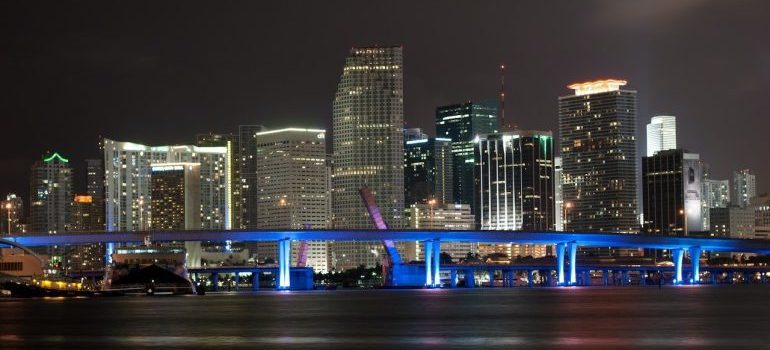 Miami: The Melting Pot of Musical Rhythms
As we step into Miami's rhythmic embrace, the city's history and influences come alive. You can feel the unique musical landscape which has Cuban, Haitian, and other Caribbean cultures in it. The city's cultural heartbeat is echoed through venues like the Adrienne Arsht Center and The Fillmore Miami Beach. There, artists from various genres take the stage to captivate audiences. Miami's significance in the art world is further highlighted by its role as the host of the world-renowned Art Basel. It is an international art show that brings together artists, collectors, and enthusiasts to celebrate creativity.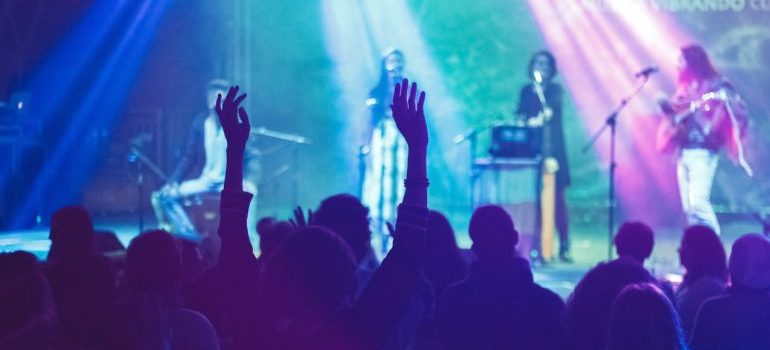 A shining example of Miami's cultural vibrancy is the annual Calle Ocho Music Festival. This lively event celebrates the rich tapestry of Latin music. Also, it invites locals and visitors alike to dance to the rhythms of salsa, reggaeton, and more. As the streets come alive with music and dance, it's evident that Miami is a city where artistic expression knows no bounds. If you need help for moving to this city, Best movers Miami offers are the best choice!
St. Petersburg: Where Streets Tell Stories Through Murals
St. Petersburg is among the 10 largest cities in Florida. It has emerged as a hub of street art with more than 500 murals adorning its streets. This earned the reputation as the Mural Capital reflects the city's dedication to visual storytelling. Noteworthy venues like The Dali Museum and the Morean Arts Center underscore St. Petersburg's artistic commitment. An intriguing twist lies in the fact that this city hosts the world's largest collection of Salvador Dali's works outside of Europe, fostering an environment where creativity knows no bounds. The annual SHINE Mural Festival further solidifies St. Petersburg's artistic prominence, attracting talents from around the globe to contribute to the city's ever-evolving urban gallery.
Key West: The Bohemian Paradise
This enchanting island has drawn artists, writers, and free spirits for generations, resulting in a literary and musical heritage that is as full of life as its turquoise waters. Key West's charm is augmented by its status as the former home of literary giants Ernest Hemingway and Tennessee Williams. Their legacies continue to inspire the island's artistic community, creating an atmosphere where creativity flourishes.
The music scene in Key West is a blend of Caribbean rhythms, folk melodies, and country twangs. You can experience this eclectic fusion of genres in local venues and during events like the annual Fantasy Fest, a 10-day celebration of costume and masking that has been a tradition since 1979. Key West's commitment to the arts is further exemplified by the Key West Film Festival, where cinematic excellence and storytelling are celebrated on the silver screen.
Orlando: Unveiling Artistry Beyond Amusement Parks
If you're considering moving with one of the best moving companies Orlando offers, you must know that Orlando's artistic tapestry goes well beyond its famous theme parks. It invites visitors into a world of diverse creativity. The grand stage of the Dr. Phillips Center for the Performing Arts hosts captivating performances, while the monthly Downtown Arts District's Gallery Hop offers a glimpse into the local art scene's vibrancy.
A unique facet of Orlando's artistic landscape is its celebrated Fringe Festival. This festival stands as the longest-running fringe theatre festival in the United States. This city's artistic spectrum extends to the realm of music with events like the annual Electric Daisy Carnival (EDC) Orlando. There, the magic of electronic dance music converges with the spirit of artistic expression.
Jacksonville: Resonating With a Jazz Legacy
Jacksonville echoes with a rich musical heritage. It also stands as the birthplace of southern rock and boasts a storied history in jazz. The city's significance is etched into its streets and culture. The venues like The Florida Theatre and the Ritz Theatre & Museum serve as cultural landmarks.
An intriguing piece of history lies in Jacksonville's role as the host of one of the nation's first-ever jazz festivals in 1981. The city also continues to embrace its jazz roots through events like the annual Jacksonville Jazz Festival. It is a testament to its devotion to this genre. This festival is one of the largest of its kind in the United States. It encapsulates Jacksonville's enduring commitment to keeping the spirit of jazz alive and resonating. If you're a jazz fan, moving here with one of the moving companies Jacksonville offers is a good idea!
Exploring the Most Artistic Cities in Florida: A Kaleidoscope of Creativity and Culture
The most artistic cities in Florida stand as dynamic threads woven from diverse cultures, music, literature, and visual arts. Miami's rhythmic beats, St. Petersburg's murals, Key West's bohemian spirit, Orlando's eclectic showcases, and Jacksonville's jazz legacy collectively paint a portrait of a state pulsating with creativity. So, as we traverse this cultural mosaic, we're reminded that Florida's identity extends far beyond its sun-soaked beaches. The experiences within these cities invite us to appreciate the fusion of influences that have shaped their artistic identities. To explore Florida's most artistic cities is to embark on a journey of cultural enrichment and inspiration!