Transitioning to a new home can be both thrilling and intimidating. When considering moving from Orlando to Kissimmee, the challenge is understanding the unique offerings of each city. At Best Movers Florida, we understand the significance of such decisions. This comprehensive guide will offer insights into both of these alluring cities, helping you decide the best fit for your next chapter.
Orlando and Kissimmee Have Completely Different Vibes
Firstly, Orlando, known worldwide for its theme parks, also hosts a vibrant nightlife and thriving arts scene. Thanks to Orlando best movers, relocating here is hassle-free, ensuring you're quickly immersed in the city's magic. On the other hand, Kissimmee presents itself as a serene contrast. Nestled by the shores of Lake Tohopekaliga, it's a haven for nature lovers and offers a community-driven atmosphere.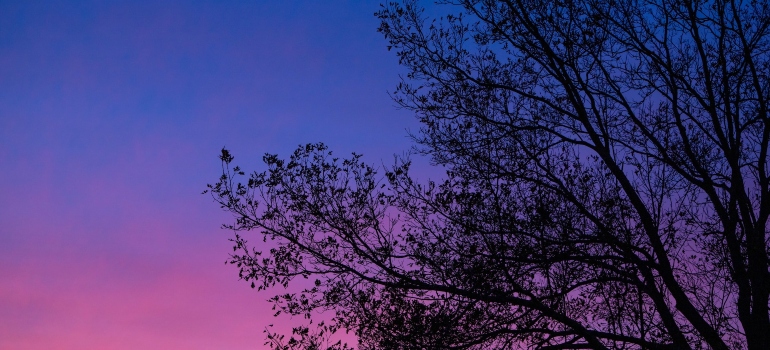 Comparing the Cost of Living in Both Cities
When it comes to housing, Orlando's market, bustling with high-rises and condos, might seem pricey. The average house in Orlando cost around $372,000. However, with the assistance of Orlando residential movers, the transition is smooth, and one can find pockets of affordability. Conversely, Kissimmee has seen a rise in housing developments that beautifully balance cost and comfort. Recent statistics indicate that a home in Kissimmee averages around $368,000. When it comes to renting, the price for one bedroom apartment is around $1,500, while in Kissimmee it goes up to $1,750.
Utilities bring forth another layer of consideration. While Orlando residents might occasionally grumble about higher electricity bills during summer, they also enjoy some of the state's lowest water rates. Kissimmee residents, in contrast, often find their utility bills to be more balanced year-round. Now, navigating the tax terrain requires some adeptness. Both cities, being in Florida, benefit from no state income tax. However, property and sales taxes can vary, with Kissimmee generally having a slight edge in affordability.
Job Opportunities in Orlando Vs. Kissimmee
The job market in both cities is dynamic and offers diverse opportunities. Orlando's entertainment sector, especially its theme parks, employs thousands. With the average salary of around $71,000, it promises not just a paycheck but also an environment filled with energy. Furthermore, the tech and healthcare sectors in Orlando are expanding, opening more avenues for professionals. Meanwhile, Kissimmee is not just about serene landscapes. The average salary in this city stands at $60,000. It boasts a growing job market in tourism, healthcare, and retail. Interestingly, its proximity to Orlando means many residents enjoy the best of both worlds – living in the tranquility of Kissimmee while working in bustling Orlando.
Who Wins the Commute Game?
Average commute times in Orlando hover around the 30-minute mark. The city is well-connected, with highways and public transit options, including buses and the SunRail, facilitating daily travel. On days when the I-4 gets particularly congested, knowing alternate routes can be a real time-saver.
Kissimmee, being closer to nature, offers a more relaxed commute for most residents. Many prefer the scenic routes over the highways, making their daily journeys a visual treat. Furthermore, with fewer traffic bottlenecks, the average commute time often remains below 25 minutes.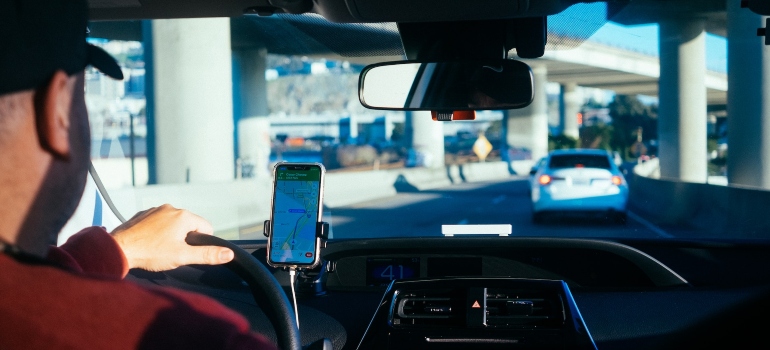 So, when moving from Orlando to Kissimmee, you will enjoy a a shorter commute time, and a nicer view while doing so.
Academic Prospects in Orlando and Kissimmee
Both cities value education and offer notable institutions for families. Orlando, with its diverse population, has schools that cater to various curricula, from IB programs to magnet schools. UCF, one of the largest universities in the U.S., is right in Orlando's backyard, offering a plethora of courses.
In Kissimmee, schools focus heavily on community involvement, nurturing students in a more close-knit environment. Valencia College's Osceola Campus stands out for its commitment to higher education and community enrichment.
Deciphering Distance and Relocation Expenses Before Moving from Orlando to Kissimmee
To begin, the geographical distance between Orlando and Kissimmee is a mere 18 miles. However, as anyone who has ever relocated knows, the actual moving process can feel like a lot more. Turning to professional assistance, many often rely on Orlando long distance movers, even for this relatively short haul. Their expertise ensures belongings are transported safely and efficiently. On average, moving costs for a 3-bedroom house within this distance could range between $700 to $1,500, depending on the services chosen. This includes packing, transportation, and unloading. On the other hand, some residents opt for a DIY move. While renting a truck can be economical at around $50 to $200 for a day, there are additional considerations. Think fuel costs, packing materials, and the physical strain of moving items, especially bulky furniture.
Your New Home in Kissimmee
Kissimmee has widely diverse neighborhoods, each with its unique character. Celebration, originally developed by the Walt Disney Company, is renowned for its picturesque downtown and community events. Meanwhile, the Buenaventura Lakes area offers affordability combined with convenience, making it a favorite among young families. For those considering a move, reliable movers in Kissimmee can assist in relocating to neighborhoods that fit varied lifestyles. Local movers possess an in-depth understanding of the city's layout, ensuring a hassle-free transition. Furthermore, crime rates in Kissimmee neighborhoods are relatively lower compared to national averages. Areas like Bellalago and the Oaks stand out for their safety and amenities, making them sought-after residential spots.
Transitioning from Orlando's hustle to Kissimmee's heartbeat
Initially, newcomers may notice subtle cultural shifts. While Orlando is often in the limelight for its entertainment hubs, Kissimmee prides itself on its community-driven events and festivals. For instance, the Kissimmee Lakefront Park frequently hosts local gatherings, fostering a sense of community.
Kissimmee also flaunts several key landmarks. The Osceola County Courthouse, built in 1890, is Florida's oldest courthouse still in use. Another must-visit is Old Town, a walking district filled with unique shops, dining, and weekly classic car shows. Moreover, each city has its quirks. While Orlando residents might be accustomed to frequent fireworks displays from nearby theme parks, those in Kissimmee often enjoy quieter evenings with occasional airboat sounds from nearby Lake Tohopekaliga.
Embracing Kissimmee After Living in Orlando
Transitioning between two cities so close, yet so distinct, can be an invigorating experience. Kissimmee promises not just new landscapes, but also new opportunities to connect, engage, and create memories. Its community-oriented vibe offers a welcoming embrace to newcomers, setting the stage for fresh chapters and new adventures.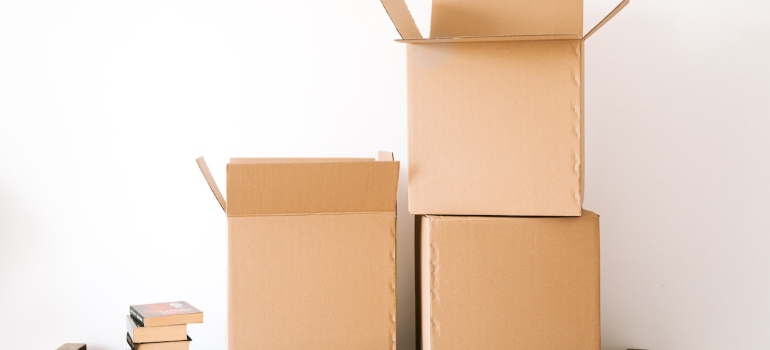 Conversely, leaving Orlando doesn't mean leaving its magic behind. Its vibrancy remains just a short drive away, ensuring that the thrills of the city are always within reach. Yet, the allure of Kissimmee, with its serene lakesides, community events, and close-knit neighborhoods, offers a charm all its own.
Moving from Orlando to Kissimmee Will be the Beginning of a New Chapter
While moving from Orlando to Kissimmee may initially seem like a mere hop across the map, it's a journey into a new way of life. From financial considerations to immersing oneself in local culture, every aspect requires thought. Fortunately, with reliable moving partners and comprehensive insights, such transitions become journeys of discovery and joy. So, as you contemplate this move, embrace the promise of new beginnings, and let Kissimmee welcome you home.