Moving from Orlando to Lakeland offers a wealth of opportunities. In this article, Best Movers Florida will provide a comprehensive guide for individuals and families considering this relocation. We'll highlight the benefits, such as Lakeland's tranquil atmosphere, affordability, and thriving job market. However, we'll also address important considerations like commuting, lifestyle adjustments, and access to education and healthcare. Once you understand both the advantages and challenges, you can make an informed decision as you start your relocation
Discovering Lakeland: Unveiling the Serene Gem of Central Florida
Nestled amidst the picturesque landscapes of Central Florida, Lakeland beckons with its enchanting charm and serene ambiance. As you explore this hidden gem, you'll be captivated by the alluring qualities that make it an exceptional place to call home. The city's scenic beauty, from the stunning shores of Lake Hollingsworth to the historic downtown area with its tree-lined streets, creates an atmosphere of tranquility and natural splendor.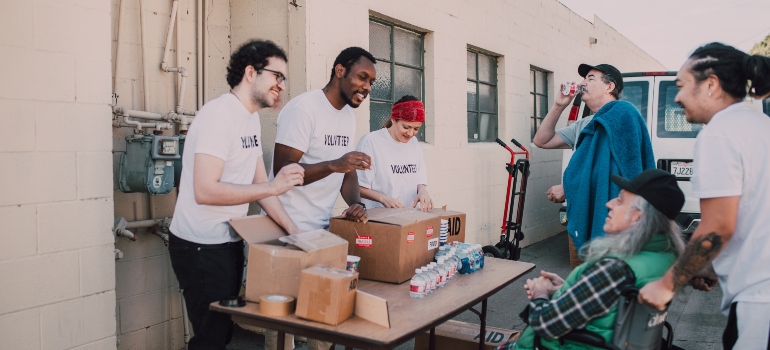 Moreover, Lakeland's commitment to preserving its rich heritage and embracing the arts is evident in its numerous museums, art galleries, and cultural events that provide an immersive experience for residents and visitors alike. With its small-town charm and big-hearted community, moving to Lakeland with movers in Orlando a refreshing escape from the hustle and bustle of larger cities.
Finding Harmony in Your Finances
When considering a move with long distance movers Orlando to Lakeland, it's essential to assess the cost of living in both cities. While both offer their own unique advantages, there are notable differences in several key areas. Let's explore these factors using concrete numbers and accurate statistics.
Housing market exploration
The housing market in Lakeland offers a balanced environment with reasonable competition. While not as competitive as larger cities, there has been increased interest in recent years due to the city's appeal and affordability. On average, homes spend around 18 days on the market before being sold. Lakeland provides a diverse range of housing options, including single-family homes, townhouses, and apartments, catering to various lifestyles and budgets. Prospective buyers have the opportunity to explore available listings without feeling rushed.
Navigating housing affordability: Orlando vs. Lakeland
Comparing housing costs is crucial before hiring residential movers Orlando. In Lakeland, the average home price is significantly lower compared to Orlando. As of the latest data available, the median home price in Lakeland is around  $294,205, while in Orlando, it stands at approximately  $368,211. This notable difference presents an opportunity for potential homeowners to find more affordable housing options in Lakeland.
Rent prices in Lakeland are also more budget-friendly compared to Orlando. On average, a one-bedroom apartment in Lakeland can be found for around $1,373 per month, while a similar unit in Orlando might cost closer to $1,933.
Everyday expenses: Embracing cost savings in Lakeland
The average monthly utility bill in Lakeland for a 915-square-foot apartment, including electricity, heating, cooling, water, and garbage, amounts to approximately $135. In Orlando, the average utility bill for the same size apartment is slightly higher, around $145. Consumer prices, including groceries, are estimated to be about 3% lower in Lakeland.
Job Market Comparison: Seeking Professional Opportunities
It is vital to evaluate the job market and professional prospects in both cities. Orlando is renowned for its thriving tourism and hospitality industry, diverse economy, and robust presence in the healthcare, technology, and aerospace sectors. On the other hand, Lakeland boasts a growing job market with leading industries in healthcare, education, manufacturing, logistics, and distribution.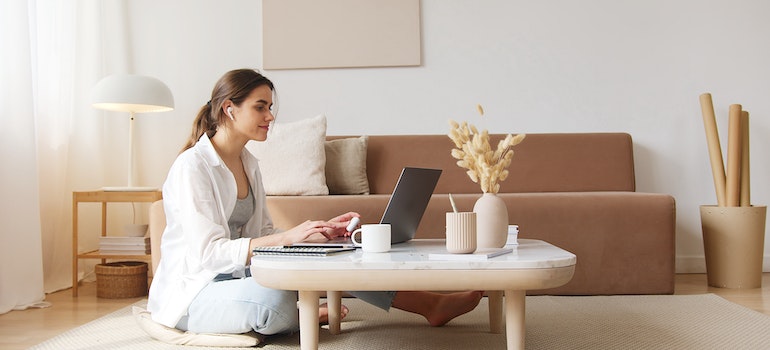 Orlando's unemployment rate stands at approximately 2.6%, which is lower than the national average rate. Lakeland's rate hovers around 3.1%, indicating favorable employment opportunities. Additionally, Orlando generally offers higher compensation due to its larger economy. Average annual salaries in Orlando range from around $59,336, varying by industry and occupation. In Lakeland, the average annual salary typically ranges around the median of $58,474. Overall, there is only a slight difference in average salaries in these two cities. Of course, when negotiating your salary before or after moving to Lakeland, make sure to factor in the differences in the cost of living in these two cities.
Educational Opportunities: Nurturing Lifelong Learning
Lakeland offers a range of educational opportunities for students of all ages, from K-12 to higher education. For K-12 education, Lakeland boasts exceptional public schools, such as Lawton Chiles Middle Academy and George W. Jenkins High School, known for their strong academic programs and extracurricular activities. Additionally, private schools like Lakeland Christian School and All Saints Academy provide alternative educational options with a focus on rigorous academics and character development.
In terms of higher education, Lakeland is served by institutions like Florida Southern College, a private liberal arts college known for its beautiful campus and strong academic programs. Southeastern University, another prominent institution, offers a wide range of undergraduate and graduate programs.
Safety After Moving From Lakeland to Orlando
Both cities have their unique safety challenges, but Orlando tends to have a higher crime rate compared to Lakeland. Orlando's larger size and heavy tourism presence can result in more instances of property crimes and occasional incidents in certain areas. On the other hand, Lakeland, with its smaller population and tight-knit community, generally enjoys a lower crime rate.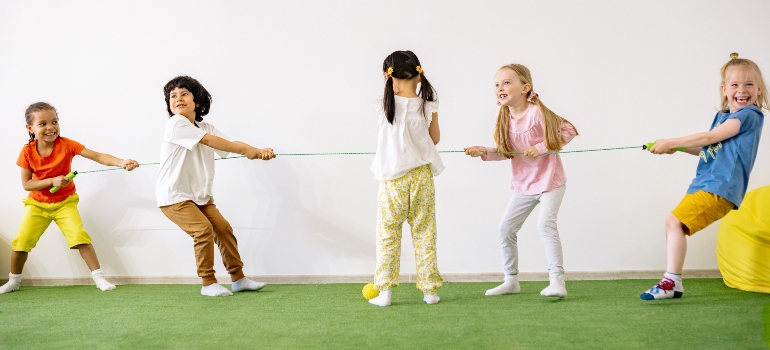 Additionally, both cities have dedicated law enforcement agencies that work diligently to ensure the safety of residents and visitors. Being aware of your surroundings, staying informed about the local safety measures, and taking necessary precautions can contribute to a secure living environment.
Choosing the Best Neighborhood
When considering a move with Lakeland movers to the city, choosing the right neighborhood is of utmost importance as it can significantly impact your daily life, sense of community, and overall satisfaction. Here are a few notable neighborhoods to consider:
Downtown Lakeland: Bustling with charm and history, downtown Lakeland provides a vibrant urban experience. Enjoy a plethora of dining options, boutique shops, art galleries, and cultural events.
South Lakeland: Known for its family-friendly environment and suburban atmosphere. Explore an abundance of parks, nature trails, and recreational facilities.
Grasslands: A gated community known for its luxurious homes and upscale amenities. Experience a golf-centric lifestyle with a private golf course and club.
Explore Lakeland Living
Moving to Lakeland opens doors to a unique and fulfilling lifestyle. From serene landscapes to a welcoming community, moving from Orlando to Lakeland offers affordability, a thriving job market, and a strong sense of belonging. The neighborhoods, such as Downtown Lakeland, South Lakeland, and the exclusive Grasslands, provide diverse options for residents. We encourage you to explore the opportunities and advantages Lakeland presents. Take the leap, connect with local resources, and envision the tranquil and opportunistic future that awaits.