Thinking about moving from Orlando to St. Augustine? You're not alone. Many people are considering this change for various reasons. With the help of experienced professional movers, this can easily come to a realization. In this blog, we'll discuss and compare the cost of living, explore housing and job markets in the two cities, and even touch on the topic of education and transportation. Plus, we'll give you a sneak peek into St. Augustine's most popular neighborhoods. When it comes to relocation and searching for trusted movers, you can always rely on Best Movers Florida for help. We aim to provide you with all the essential information you need for a successful move.
Why Is St. Augustine Special?
St. Augustine holds the title of the oldest city in the United States, founded in 1565. This alone makes it a unique destination. History buffs will find a treasure trove of landmarks, including the Castillo de San Marcos and the Lightner Museum. Moreover, the city offers a rich cultural experience with annual festivals and art galleries. But it's not just history that makes St. Augustine stand out. The city also offers beautiful beaches where you can relax or engage in water sports. Additionally, the culinary scene is diverse, offering everything from seafood to international meals.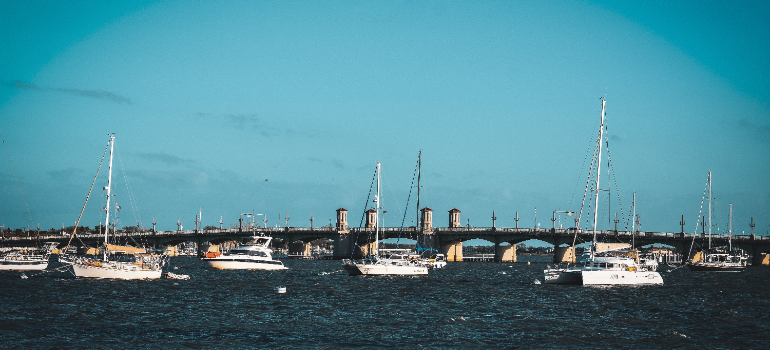 For families, St. Augustine provides excellent educational opportunities. The schools here are known for their quality, and there are also several colleges and universities in the area. Outdoor enthusiasts will also find plenty to do. From kayaking in the Intracoastal Waterway to hiking in the nearby state parks, the options are abundant. And let's not forget the golf courses, which attract players from all over the country. St. Augustine is a city that offers a mix of historical charm, recreational activities, and educational opportunities. It's a place that has something for everyone, making it an ideal destination for those looking to relocate.
Cost of Living Differences
When it comes to relocating, understanding the cost of living in your new city is very important. So, let's break down the numbers for St. Augustine and Orlando. Well, the median home price in St. Augustine stands at $570,000, while in Orlando, it's slightly lower at $500,000. If you're looking to buy a home, this difference is worth considering. For those who prefer renting, St. Augustine has a median rent of $1,750 per month, compared to Orlando's $1,500.
Next, let's talk about utilities. The average energy bill in St. Augustine is $185.48 per month, a bit higher than Orlando's $164.44. Similarly, phone bills average around $199.54 in St. Augustine and $176.90 in Orlando. So, if you're keeping an eye on monthly expenses, these numbers are important for you. Gas prices also vary between the two cities. In St. Augustine, you'll pay around $2.83 per gallon, while in Orlando, it's a bit steeper at $3.42. If you drive frequently, this could impact your budget. If you choose to relocate, movers in Orlando can help you with the move.
Job Market and Its Pros and Cons
When considering a move, the job market is often a top concern. In Orlando, the tourism and hospitality sectors dominate, thanks to attractions like Disney World and Universal Studios. On the other hand, St. Augustine's economy leans more towards education, healthcare, and retail. Average salaries in Orlando hover around $52,000, while in St. Augustine, they're slightly higher at approximately $56,000. Unemployment rates are comparable, with both cities experiencing rates below the national average. If you are a business owner, you should consider,commercial moving companies Orlando residents praise, that have specialized services to make your transition smooth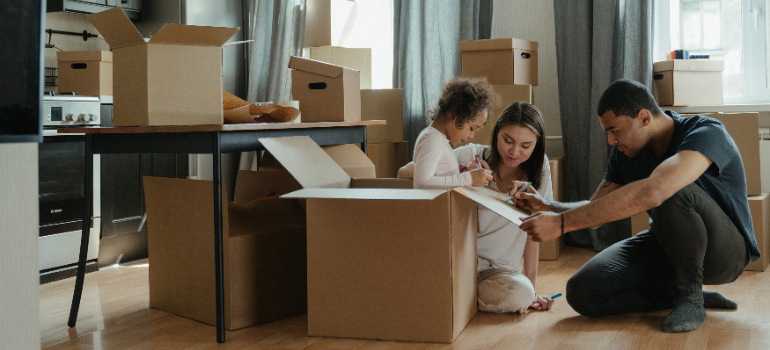 Transportation
Now, let's shift gears to transportation. The distance between Orlando and St. Augustine is roughly 107 miles, making it a manageable drive of about two hours. If you're not keen on driving, various public transportation options are available, although costs can vary. Gas is cheaper in St. Augustine, but Orlando offers more public transit options, which could balance out the expenses. To make this move hassle-free, consider hiring long distance movers Orlando provides, so that you can enjoy a stress-free experience.
Educational opportunities after moving from Orlando to St. Augustine
Let's discuss education. Both cities offer a range of public and private schools, but St. Augustine has the edge in higher education with several colleges and universities in the vicinity. Orlando, however, has a larger number of vocational and technical schools. Additionally, St. Augustine is home to Flagler College, known for its strong liberal arts programs. If you're considering furthering your education or have college-bound kids, this could be a significant advantage in choosing St. Augustine over Orlando.
The Most Popular Neighborhoods in St. Augustine
Lincolnville: Historic and community-oriented.
Davis Shores: Perfect for beach enthusiasts.
St. Augustine Shores: Family-friendly with ample amenities.
Palencia: Known for excellent schools and recreational facilities.
Moving From Orlando to St. Augustine: Consider these neighborhoods to find the best fit for your lifestyle.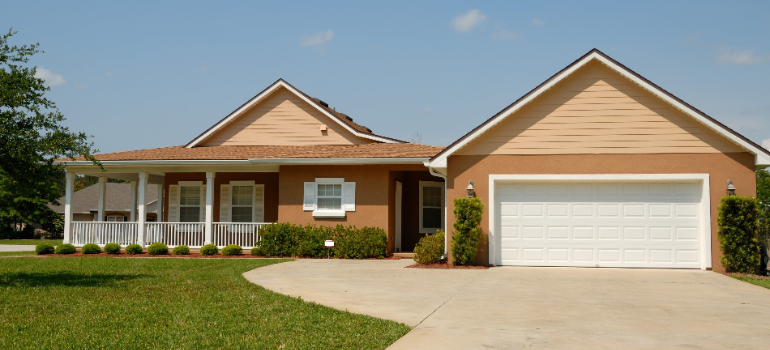 If you're contemplating a move to St. Augustine, knowing the popular neighborhoods can help you make an informed decision. Let's start with Lincolnville, a historic area with many architectural styles. It's a great choice for those who appreciate history and a close-knit community. Next up is Davis Shores, located on Anastasia Island. This neighborhood is ideal for beach lovers, offering easy access to the ocean. For families, St. Augustine Shores is worth considering. This area features numerous parks, schools, and shopping centers, making it convenient for daily life. Another family-friendly option is Palencia, known for its excellent schools and community amenities like golf courses and tennis courts. No matter which neighborhood you pick,  residential movers Orlando community members commonly endorse are there to help you with your every need.
St. Augustine Is Waiting for You
Moving from Orlando to St. Augustine is a significant decision that involves various factors. From cost of living and job opportunities to education and neighborhood choices, each city has its unique offerings. Armed with this guide, you'll be better prepared to make an informed choice that suits your lifestyle and needs. Good luck with your move!