Are you thinking about moving from Palm Bay to Coral Springs? You're not alone. Coral Springs, with its population of over 130,000 residents, is a highly desirable location in Florida. This article aims to provide you with valuable insights to make an informed decision. Exploring the differences between Palm Bay and Coral Springs will help can gain a better understanding of what each city offers in terms of amenities, lifestyle, and opportunities. Whether you're seeking a vibrant community, excellent schools, or recreational options, this article will guide you through the factors that can shape your decision. If you ultimately choose to relocate, the best movers in Florida are there to assist you!
Exploring Coral Springs – A Thriving South Florida City
Coral Springs is becoming increasingly popular and more people are hiring movers Coral Springs for their relocation. Its appeal stems from a multitude of factors. Starting with numerous amenities including shopping centers and restaurants, residents enjoy convenience and choice. The city also has an array of attractions, such as parks, trails, and the Coral Springs Museum of Art, catering to nature lovers and art enthusiasts alike.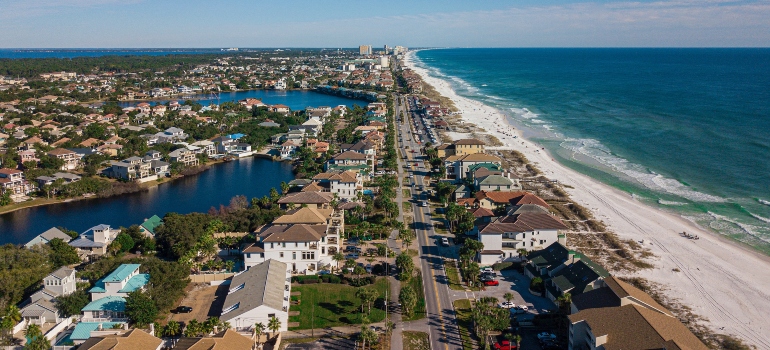 What truly sets Coral Springs apart is its strong community spirit, fostered through neighborhood events, festivals, and volunteer opportunities. Additionally, exceptional schooling and a low crime rate further enhance its appeal, making this Floridian gem an ideal place to call home.
Finding Your Financial Comfort Zone
The cost of living in Coral Springs and Palm Bay differs in several aspects. When it comes to housing costs Coral Springs generally has higher home prices. The median home price in Coral Springs is around $579k, while in Palm Bay, it is notably lower at approximately $350k. Rental costs are also more affordable in Palm Bay, with an average monthly rent of around $1,340 for a one-bedroom apartment. The same apartment would cost you around $1,800 in Coral Springs. However, there are some affordable neighborhoods in Coral Springs such as Ramblewood, Maplewood, and Coral Springs Lakes.
The same trend applies to everyday expenses. Coral Springs tends to have slightly higher costs for groceries and transportation. Groceries in Coral Springs are approximately 5% higher than the national average, while transportation costs are around 2% higher. The cost of utilities is 2% higher than the national average, but it's also 3% more than Florida's average.
Moving For Job Opportunities?
In Palm Bay, the leading industries encompass a diverse range of sectors, including aerospace and defense, healthcare, technology, and manufacturing. The unemployment rate in Palm Bay is 2.6%, with an average annual salary of approximately $74,485.
On the other hand, Coral Springs has an average yearly salary of $62,532, but also a lower unemployment rate of 2.3%. The city also offers a favorable business climate if you're looking to relocate with commercial movers Palm Bay. If you're searching for a job, there are plenty of opportunities across various industries. Here are some of the leading careers:
Healthcare and Medical Services,
Education and Academic Institutions,
Professional Services,
Technology and Software Development,
Retail and Hospitality.
Educational Landscape in Coral Springs
Coral Springs, Florida, provides excellent educational opportunities from K-12 to higher education. The city is served by highly regarded school districts, such as Broward County Public Schools, known for its commitment to academic excellence. Coral Springs Charter School is a notable charter school in the area, acclaimed for its rigorous curriculum.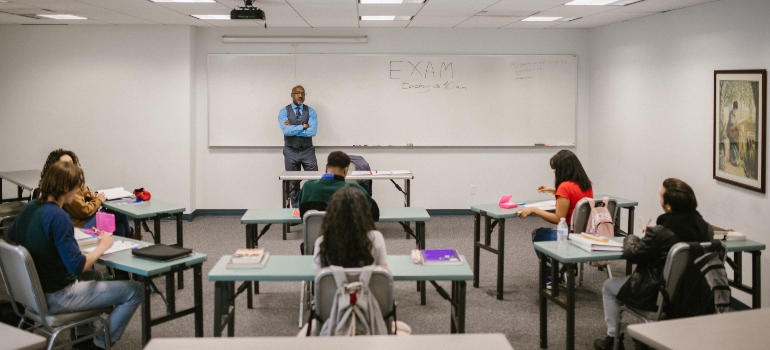 When it comes to higher education, residents have access to reputable institutions like Florida Atlantic University, Nova Southeastern University, and Broward College. Coral Springs residents are highly educated with around 94% having high school diplomas or higher education levels. This attests to the statement that the city is a positive environment for families raising and educating their children.
Commute Comparison – Embracing Efficient Travel
Commuting and traffic patterns differ between Palm Bay and Coral Springs. Palm Bay experiences relatively lower traffic congestion and shorter commute times at 25.4 minutes on average due to its smaller size and less densely populated areas. On the other hand, Coral Springs, being a larger city, may have slightly longer commute times at 28.4 minutes on average during peak hours. However, Coral Springs offers convenient travel options such as well-maintained road networks, accessible public transportation, and bike-friendly routes, allowing residents to navigate the city with relative ease.
Which Neighborhoods Should You Explore if You Want to Move to Coral Springs?
Coral Springs boasts a diverse range of unique neighborhoods, each with its own distinct character and appeal. Choosing the right neighborhood before your relocation with Palm Bay movers is crucial to ensure that it aligns with your lifestyle and preferences. From family-friendly communities to upscale enclaves, Coral Springs has options to suit various needs. Let's explore some of the standout neighborhoods.
Serene Haven: Discovering Tranquility in Coral Springs
Coral Springs is home to several serene neighborhoods that provide peaceful living environments, abundant amenities, excellent schools, and a variety of recreational opportunities. One such neighborhood is Heron Bay, known for its luxurious homes, gated communities, and picturesque landscapes. Residents of Heron Bay can enjoy access to world-class amenities, including a championship golf course, clubhouses, swimming pools, and sports facilities.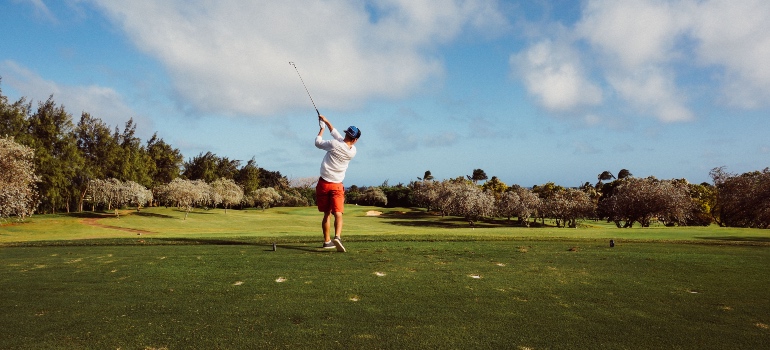 Another peaceful neighborhood is Eagle Trace, renowned for its spacious properties, manicured surroundings, and exclusive country club. Residents here can indulge in golfing, tennis, and dining at the club, while the neighborhood's scenic lakes and trails offer ample opportunities for outdoor recreation.
Transitioning Seamlessly Moving from Palm Bay to Coral Springs
Palm Bay and Coral Springs are located in different parts of Florida, with a considerable distance between them. The approximate distance between the two cities is around 155 miles. The average time of travel between Palm Bay and Coral Springs is typically around 2.5 to 3 hours.
Therefore, enlisting the services of professional residential movers Palm Bay can greatly simplify the process. They have the expertise and resources to handle the logistics of packing, transporting, and unpacking belongings, ensuring a smooth and efficient relocation. They can provide services such as packing assistance, furniture disassembly and assembly, secure transportation, and even storage options if needed. Hiring professionals can alleviate the stress of moving, and save time and effort.
Make the Most Out of Living in Coral Springs
Coral Springs provides a unique living experience with its abundant amenities, a strong sense of community, and diverse opportunities. Comparing the differences between Palm Bay and Coral Springs will help you make an informed decision based on your preferences and needs. Whether it's the allure of serene neighborhoods, excellent schools, or access to recreational activities, Coral Springs has something to offer. We encourage you to explore further and gather additional information before moving from Palm Bay to Coral Springs!