Get ready to start an exciting journey! Moving from Pompano Beach to Tallahassee is an adventure filled with anticipation and new opportunities. Situated in different corners of the Sunshine State, these cities boast unique charm and lifestyle. Pompano Beach, with its sandy coastlines, gives way to Tallahassee's thriving culture and historic landmarks. Choosing the best movers in Florida is essential to make this transition smooth and stress-free. With our help, you can relocate without a hitch, ensuring that you know everything important about this relocation. So, let's dive into more specifics about what it takes to make this big move successful. From the job market to city comparisons, here is all the information you'll need.
Plotting the Journey: Distance and Cost of Moving from Pompano Beach to Tallahassee
Starting your adventure of moving from Pompano Beach to Tallahassee means crossing roughly 430 miles. The physical distance is the key factor affecting the cost when hiring long distance movers in Pompano Beach. Additionally, the time of year plays a significant role. For instance, a summer move can be pricier due to high demand. Next, consider the size of your household. Naturally, a larger home requires more manpower and resources, thereby increasing costs. As a general guideline, the cost could range from $2,500 to $5,000, subject to these variables. Researching and planning ahead will help you to better anticipate and manage these expenses.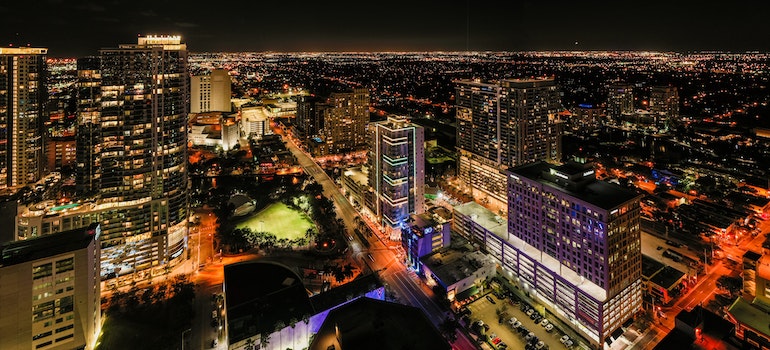 Embracing Change: Major Differences Between Pompano Beach and Tallahassee
Moving from Pompano Beach to Tallahassee, you'll swap seaside breezes for lush, inland landscapes. First, in Pompano Beach, you can enjoy a warm, tropical climate year-round, while Tallahassee offers four distinct seasons with hot summers and cooler winters. You'll notice a shift from the laid-back, beachy culture of Pompano Beach to Tallahassee's rich mix of college-town vibrancy and southern charm. Additionally, movers in Pompano Beach will help you navigate this transition. Tallahassee's lifestyle revolves around academic and political events, contrasting with Pompano Beach's sea-centered living. Swap oceanfront activities for hiking in Tallahassee's beautiful parks. Furthermore, trade Pompano's fresh seafood for Tallahassee's classic Southern cuisine. Expect an array of cultural institutions and attractions in Tallahassee, a delightful contrast to the water-related attractions in Pompano Beach.
Financial Forecast: Cost of Living in Pompano Beach vs. Tallahassee
Starting with housing, Pompano Beach tends to be pricier than Tallahassee. The median house value is $245,100 in Pompano Beach while Tallahassee's one is $223,400. The same applies to groceries and utilities. While you'll spend more in Pompano Beach, you might find your wallet a bit healthier in Tallahassee. Now, let's talk taxes. Tallahassee has no state income tax, just like the entire state of Florida. That's a win! On the other hand, property taxes are somewhat higher in Pompano Beach. When it comes to sales tax, both cities align closely. Lastly, if you're considering the move, you'll find the best movers in Tallahassee. They'll make your transition smooth, giving you more time to enjoy your new home. So, whether it's affordability or beachside living, both cities have their unique appeal.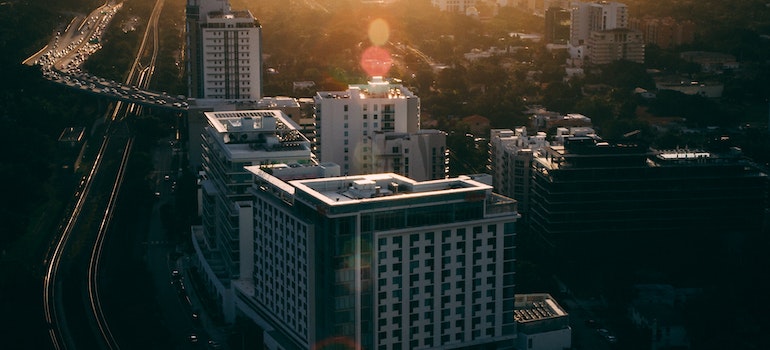 Job Prospects: Comparing the Employment Landscape in Pompano Beach and Tallahassee
Pompano Beach and Tallahassee have distinct unemployment rates. In Pompano Beach, the unemployment rate is slightly higher, but the average salary is often more rewarding at $56,109, influenced largely by the booming tourism and businesses moved by commercial movers in Pompano Beach. On the other hand, Tallahassee, Florida's state capital, has a lower unemployment rate, yet a more modest average salary of $49,077. The area thrives on its government jobs and educational sector, thanks to the presence of major universities. Even so, the cost of living is generally lower in Tallahassee, balancing out these differences. So whether it's the vibrant, commercially-driven Pompano Beach or the educational hub of Tallahassee, each offers unique employment opportunities!
On the Move: Average commutes in Pompano Beach and Tallahassee
On average, Pompano Beach residents spend more time commuting, typically clocking in around 25 minutes, as compared to Tallahassee's average of 20 minutes. Car ownership is common in both cities, but slightly higher in Pompano Beach, as the city's public transport network is less extensive. On the flip side, Tallahassee offers more robust public transport options, with frequent bus services covering most parts of the city. The unique StarMetro Dial-A-Ride service in Tallahassee is worth mentioning too, offering door-to-door rides for seniors and those with disabilities. As for routes, I-95 and U.S. Route 1 are popular in Pompano Beach, whereas Capital Circle and Apalachee Parkway see heavy traffic in Tallahassee.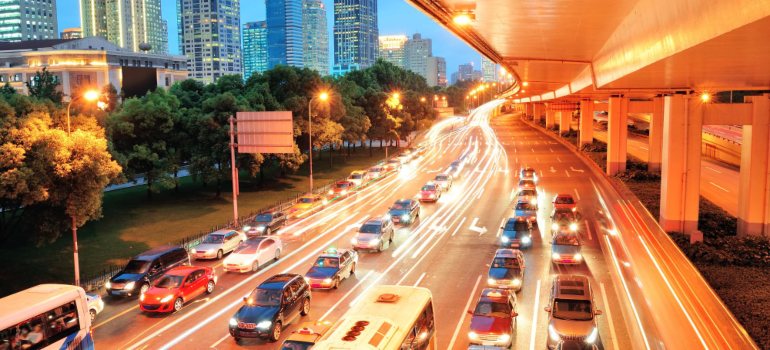 Welcome Home: Discover the Best Neighborhoods in Tallahassee
There are many great neighborhoods worth considering.
Starting off with Midtown, a vibrant and safe neighborhood. It boasts trendy coffee shops and lively local restaurants. There's always something to do!
Southwood is a peaceful, family-friendly locale with great schools. Here, you'll enjoy green spaces and annual community events. It's a true suburban charm!
Killearn Estates is renowned for its picturesque lakes and Irish charm. It's a tranquil retreat, perfect for nature lovers.
Downtown Tallahassee, close to all the action, is a bustling area rich in history. You'll find cool hangouts, food trucks, and beautiful parks here.
Betton Hills is filled with stunning mid-century homes, it offers a serene setting and a strong sense of community.
Each neighborhood carries its own flavor, making Tallahassee a city with options for everyone!
Confidence and Preparation for Your Move
As you wrap up your preparations, remember the breathtaking natural beauty and rich history awaiting you in your new city. Lean on reliable moving resources to ensure a smooth transition, and don't forget to explore all that Tallahassee has to offer. Moving from Pompano Beach to Tallahassee can be stress-free when you're well-prepared and looking forward to what lies ahead. So, embrace the journey, feel confident in your decision, and start envisioning your fresh start in Florida's magnificent capital. Safe travels and happy moving!