Welcome to the Sunshine State, where sandy beaches, lush parks, and a plethora of outdoor adventures beckon not just human visitors but their four-legged companions as well. Florida, with its warm climate and vibrant culture, is a haven for dog lovers seeking a perfect blend of fun and relaxation with their furry friends. We'll take you on a journey through the best dog friendly cities in Florida, where wagging tails are a common sight and where canine companions are welcomed with open arms. From canine-friendly beaches to pet-friendly eateries, these cities offer a wealth of opportunities to explore and enjoy the beauty of Florida's diverse landscapes alongside your faithful canine companion. Discover these cities through this article, find movers at the Best Movers Florida platform, and move with your beloved companion.
Paws and Paradise: St. Petersburg, Florida
In St. Petersburg, dogs find a welcoming oasis by the bay. The downtown area embraces our furry friends, offering pet-friendly districts where cafes, boutiques, and even workplaces extend hospitality to pets. Therefore, strolling through the streets becomes a joy as water bowls and treats line the way.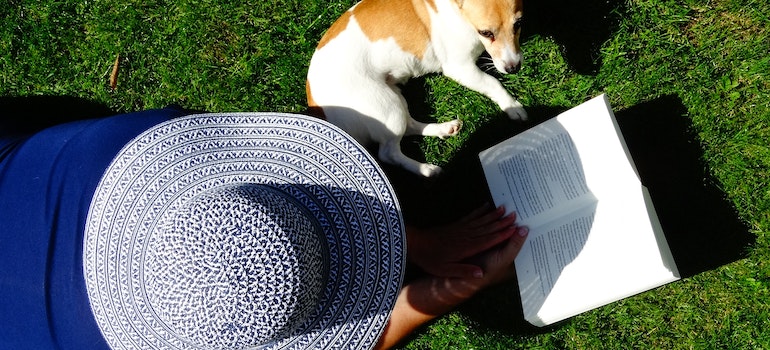 For nature enthusiasts, the city provides pet-friendly hiking paths that wind through scenic landscapes. It also allows dogs to explore the great outdoors. Moreover, embracing the arts, St. Petersburg hosts pet-friendly cultural events and festivals, fostering a sense of community and celebrating the human-pet bond. In Saint Pete, there are plenty of dog meet up, from corgi and small dog meet-ups to Corgi Ice Party. St. Petersburg solidifies its status as a pet-friendly haven where dogs and their owners can move to and create lasting memories together, with the help of St Petersburg movers and their moving services.
Best Dog Friendly Cities in Florida – Fort Lauderdale
Fort Lauderdale is renowned for its beautiful beaches. Also, the good news is that many of these sandy shores are dog-friendly, allowing your furry companion to join in on the beach fun. It's also home to several dog-friendly parks where your four-legged friend can stretch their legs, socialize, and enjoy the outdoors. Popular dog-friendly beaches and parks include:
Fort Lauderdale Canine Beach: This dedicated dog beach is a favorite spot for dog owners. It also offers a safe and enjoyable environment for dogs to play and swim off-leash.
Hollywood Dog Beach: This beach in nearby Hollywood is another great option for dog lovers looking to spend quality time with their pets by the water. It is located just a short drive away from Fort Lauderdale.
Snyder Park: This expansive park includes a designated dog park area where dogs can play off-leash and enjoy agility equipment.
Riverwalk Linear Dog Park: Situated along the scenic New River, this park provides a beautiful walking path and a designated area for dogs to roam freely and interact with other pets.
Fort Lauderdale offers a vibrant dining scene, and luckily, many restaurants and cafes in the city warmly welcome dogs:
The Foxy Brown: The Foxy Brown offers a fantastic spot to enjoy a meal with your dog. It's primarily known for its eclectic menu and pet-friendly patio.
Rhythm & Vine: This trendy outdoor bar welcomes dogs and often hosts special pet-friendly events.
With its thoughtful amenities, Fort Lauderdale creates an inclusive and vibrant environment, making it an ideal destination for people seeking a fulfilling life alongside their beloved dogs. That's why the movers in Fort Lauderdale are here, to help you and your dog reach this city and start enjoying its benefits.
Tampa – A Great City For Pets
Tampa is a haven for dog owners, with its abundance of dog parks catering to every canine's desire for fun and socialization. Curtis Hixon Waterfront Park offers an expansive off-leash area with scenic views, perfect for dogs to roam and play freely. Picnic Island Park, with its sandy shores and designated dog beach, invites pups to splash and socialize in the water.
Pup-friendly waterfront activities and accommodations
In Tampa, water-loving dogs and their adventurous humans can embark on a plethora of pup-friendly waterfront activities. Several companies offer boat tours and cruises that welcome dogs. Hence, they allow them to feel the wind in their fur as they cruise along the city's picturesque waterways. Do you want to go kayaking with your dog? Book a move with Tampa best movers and start your adventures today.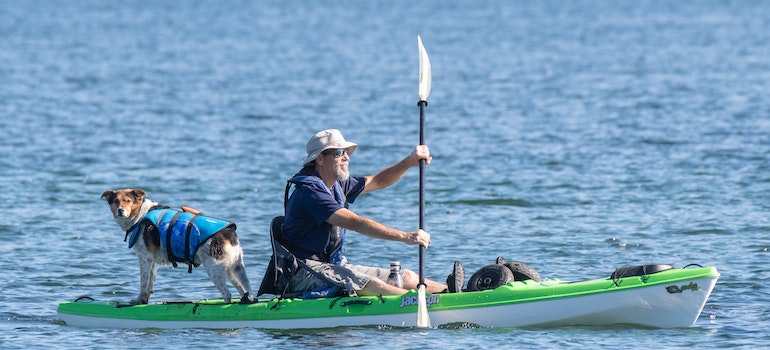 Tampa takes hospitality to a whole new level with its range of pet-friendly accommodations that go the extra mile to pamper pooches. From upscale hotels to cozy bed-and-breakfasts, many establishments warmly welcome furry guests, offering pet amenities and special services. Some hotels even provide dog-walking services and pet-sitting options. This hence ensures a stress-free stay for both visitors and their canine companions.
Orlando – Where Magic Extends to Furry Friends
Orlando, a city known for its theme parks, is also a paradise for dogs with the pet-friendly magic of Disney. Disney World Resort offers accommodations at select hotels where dogs are welcome. This further ensures that your furry companion can share the joy of the park experience. Additionally, the city features "Best Friends Pet Care," an on-site pet facility providing daycare, boarding, and grooming services for dogs while their owners explore the parks. Also, keep in mind that there are Orlando movers available to help you and your dog move here in no time.
Hiking adventures for dogs and owners
Orlando's surrounding natural beauty invites dogs and their owners to embark on tail-wagging trails that promise thrilling hiking adventures. The Wekiwa Springs State Park offers scenic trails where leashed dogs can explore lush landscapes. Lake Eola Park, nestled in the heart of downtown, provides a picturesque walking path. This is where your furry friends can also stretch their legs amidst serene lake views.
Pet festivals
Orlando embraces its canine residents and visitors through a myriad of canine-friendly events, including pet festivals and pup parties. Events like Woofstock and Paws in the Park offer opportunities for dogs to socialize and partake in entertaining activities. Doggy costume contests, agility demonstrations, and even pup-friendly vendors abound, showcasing Orlando's dedication to celebrating the bond between humans and their furry companions.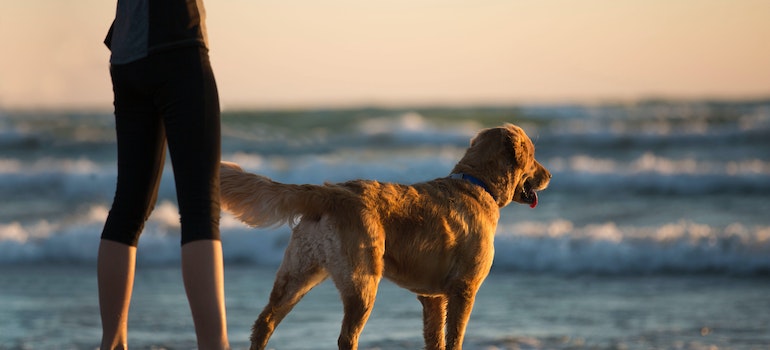 Dog Friendly Cities in Florida: Canine Adventures Across the Sunshine State
We all know that spending quality time with your pets is invaluable. Across top dog friendly cities in Florida, dogs are family, and a multitude of tail-wagging adventures await, making the state an irresistible destination for dog lovers seeking pet-friendly activities across Florida.  From the coastal delights of Fort Lauderdale's dog-friendly beaches to the pet-friendly haven of St. Petersburg with its vibrant downtown dog scene, Florida proves to be a true paradise for our four-legged friends. In Tampa, dogs revel in numerous dog parks and waterfront activities. Orlando, however, adds a touch of magic with pet-friendly experiences at Disney World Resort.  We are sure that both you and your dog will enjoy the Sunshine State and everything it has to offer.