Moving from one city to another marks the beginning of a new chapter in life. As the magic of Orlando gives way to the charm of Gainesville, the transition promises a unique blend of experiences and opportunities. Whether it's for academic pursuits, a career change, or a desire for a slower pace, the decision to relocate from the bustling metropolis to the quaint charm of Gainesville signifies a significant shift in lifestyle and perspective. In this article, we will explore the reasons why you might want to hire best movers in Orlando for this move. We'll see how the exciting prospects that await in the vibrant city of Gainesville, and how embracing change can lead to a life filled with enriching adventures. So, buckle up as we embark on the journey of moving from Orlando to Gainesville, where new beginnings are set to unfold.
Orlando vs. Gainesville When It Comes to Cost of Living
When comparing the cost of living between Orlando and Gainesville, it becomes evident that Orlando, being a larger and more popular city in Florida, generally has a higher cost of living than Gainesville. The median home price in Orlando stands at around $390,000. The median home price in Gainesville is more affordable, with a median home price of approximately $272,000.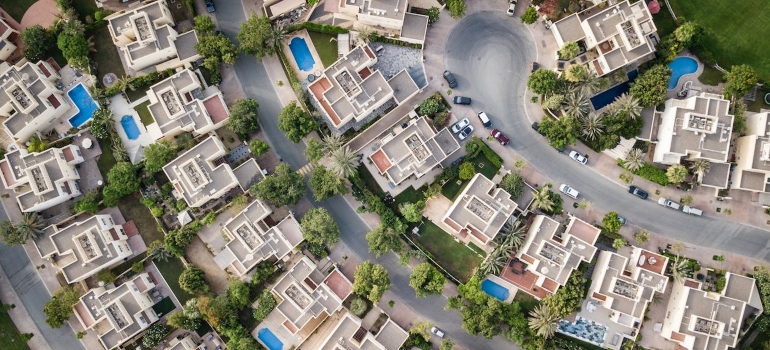 Additionally, utility costs in Orlando tend to be higher than in Gainesville, owing to its larger size and hot, humid climate. Air conditioning costs can be a significant factor during the scorching summers. On average, the monthly utility bill for a 915-square-foot apartment in Orlando amounts to about $150. The monthly utility bill In Gainesville is comparatively lower at around $130.
Job Markets: Orlando vs. Gainesville
When evaluating the job markets in Orlando and Gainesville, several key factors come into play. Orlando, being a larger and more bustling city, offers a more diverse array of opportunities compared to Gainesville. The average salaries in Orlando tend to be higher, reflecting the city's robust economy and various industries. Wage growth in Orlando is often driven by the presence of major companies and a thriving tourism sector. However, Gainesville also has its strengths, particularly in education and healthcare. The unemployment rates in both cities may fluctuate. However, Orlando's larger economy and diverse job market contribute to overall lower unemployment rates compared to Gainesville. So, contact Orlando commercial movers and start pursuing your career here today.
Moving to Gainesville From Orlando for the Ultimate Education Experience
Gainesville has a rich educational landscape, with the prominent University of Florida (UF) leading the way. The university's commitment to research and innovation has earned it a reputation as a leading institution in many fields. Apart from UF, the City of Gainesville also provides a diverse selection of local colleges, vocational schools, and continuing education options. These institutions play a crucial role in equipping students with practical skills and knowledge to thrive in their chosen professions.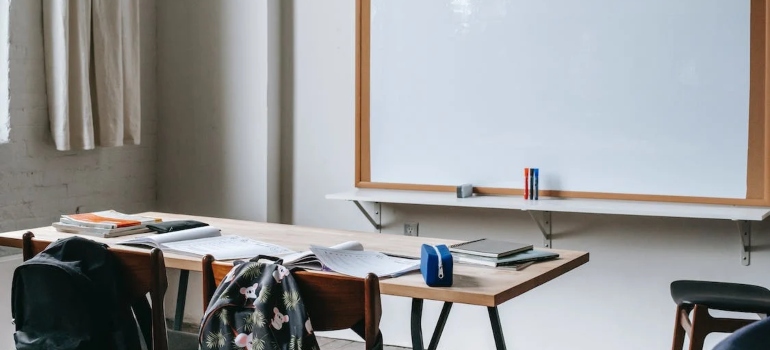 The Alachua County Public School District, which includes schools in Gainesville, strives to offer a strong educational foundation for students. Additionally, there are several reputable private schools that provide alternative educational approaches and smaller class sizes. Furthermore, Gainesville serves as a hub for notable research and innovation centers. UF's campus hosts various research facilities that explore cutting-edge technologies, medical advancements, and scientific breakthroughs. These centers not only contribute to the local community but also attract researchers and students from around the world, fostering an environment of intellectual growth and discovery.
Relocation Costs with Professional Movers
The distance between Orlando and Gainesville, approximately 110 miles, makes hiring professional movers an essential consideration for a hassle-free relocation. On average, moving costs for this distance can range from $1,000 to $3,000, depending on various factors. Hiring Gainesville movers offers several benefits, including reduced stress, efficient handling of items, and timely transportation. Experienced movers have the necessary equipment and expertise to ensure a smooth and secure move. For budgeting and preparation, it's advisable to obtain multiple quotes from reputable moving companies to compare prices. Additionally, arranging moving insurance can provide peace of mind in case of any unforeseen circumstances during the move. Properly preparing and organizing beforehand can help minimize expenses and ensure a successful transition to the new location.
Best Neighborhoods in Gainesville and Other Considerations
Gainesville offers a variety of neighborhoods that cater to different preferences and lifestyles.
Among the best neighborhoods, Haile Plantation stands out for its safety and family-friendly environment. With low crime rates and excellent schools, it is a sought-after community for families.
The Duckpond neighborhood, located near the downtown area, offers a vibrant atmosphere with a blend of historic charm and cultural diversity. It provides easy access to parks, cultural events, and amenities.
For those seeking affordability and a youthful ambiance, Midtown offers a range of housing options, from apartments to single-family homes, and it's close to the University of Florida.
Northwest Gainesville provides a suburban feel, affordability, and numerous parks and recreational facilities, making it an appealing choice for families and young professionals alike.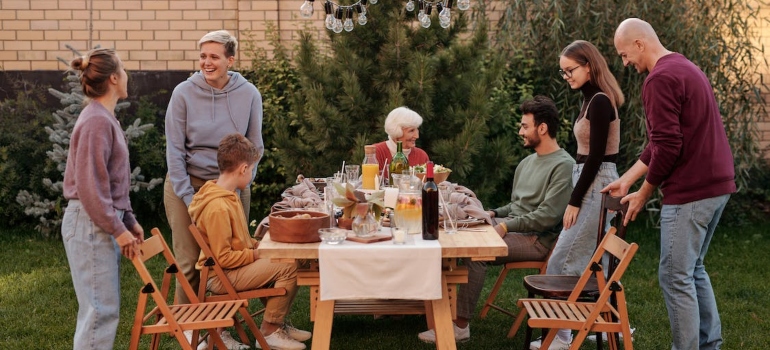 Gainesville experiences distinct seasons, including milder winters compared to Orlando. Summers can still be hot and humid, but residents can expect cooler temperatures during winter months. Healthcare facilities and medical services in Gainesville are well-established. UF Health Shands Hospital is a prominent medical center in the region, offering comprehensive care and research opportunities. The city's appeal lies in its recreational activities, with nature enthusiasts having access to Paynes Prairie Preserve State Park and Devil's Millhopper Geological State Park. Gainesville's cultural scene also thrives, with museums, art galleries, theaters, and music venues catering to various interests. Unique local events and festivals, such as the Downtown Festival & Art Show and the Hoggetowne Medieval Faire, add to the city's vibrant atmosphere, making Gainesville an exciting destination for those seeking to hire the best movers in Florida and move from Orlando.
Moving From Orlando to Gainesville: Making an Informed Decision
Throughout this article, we have explored the key differences between Orlando and Gainesville. We covered aspects such as the cost of living, job markets, commute, educational opportunities, and the unique attributes of each city. As readers consider moving from Orlando to Gainesville, it is crucial to weigh these factors carefully and make an informed decision. To aid in the decision-making process, further research can be done using local websites, real estate platforms, and official city resources. Planning a move can be daunting, but with careful consideration and the help of the best long distance movers Orlando, it can lead to a rewarding and fulfilling experience in either city.