Welcome to Lakeland, Florida, a vibrant city nestled in the heart of Central Florida. We extend our warmest congratulations on your recent move to this beautiful region. Of course, we understand that relocating to a new place can be both thrilling and demanding, and we want you to know that you're not alone. It is an adjustment process that comes with starting afresh in a new location. In this article, Best Movers in Florida will provide you with valuable insights and tips that will help you with settling in Lakeland. Whether you're a newcomer or have been here for a little while, we're here to make your new life in Central Florida as effortless as it gets.
Settling In Lakeland: Discovering Your New Home
Lakeland, Florida is a place of undeniable charm, where a fusion of history, culture, and natural beauty creates a truly unique experience. The residents of Lakeland take pride in their city and are known for their hospitality. One of the best upsides of moving here with the help of  Lakeland movers is exactly the community feeling you will surely experience as soon as you move.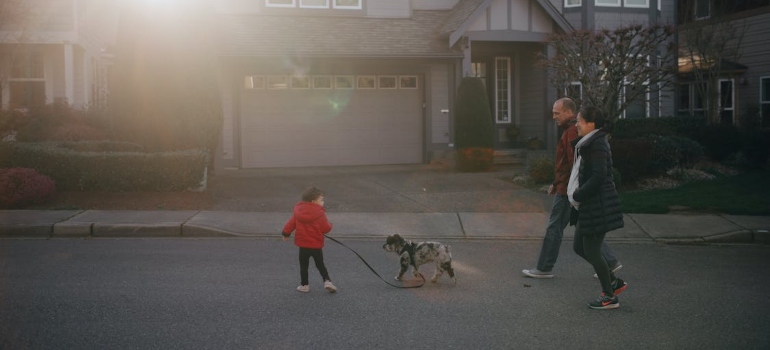 Lakeland is also known for its stunning lakes, offering picturesque views and ample recreational opportunities. Explore the shores of Lake Hollingsworth, where you can enjoy a scenic walk or bike ride along the path encircling the lake. If you're an outdoor enthusiast, head to Lake Parker Park, where you can kayak, fish, or simply relax. Downtown Lakeland is a vibrant hub of activity, brimming with shops, eateries, and cultural venues.
Navigating Lakeland's Neighborhoods: Finding Your Perfect Fit
Choosing the right neighborhood is a crucial step in settling into Lakeland. With its diverse range of neighborhoods, each with its own unique features and characteristics, there is a perfect fit for everyone. That's why, before you book a move with long distance movers in Lakeland, you need to consider taking a look at the list of available neighborhoods.
Downtown Lakeland
If you're seeking a dynamic and lively atmosphere, Downtown Lakeland is a popular choice. Known for its historic architecture and bustling streets, this area offers a diverse array of dining options, boutique shops, and cultural venues. Living in Downtown Lakeland puts you in the heart of the city's events and festivals, making it an ideal choice for those who love being part of a vibrant community.
South Lakeland
For those desiring a quieter suburban lifestyle with a touch of natural beauty, South Lakeland is worth exploring. This area is characterized by its well-maintained residential communities, excellent schools, and easy access to outdoor recreational spaces. South Lakeland is known for its serene neighborhoods, family-friendly parks, and proximity to beautiful lakes, offering a perfect balance between tranquility and convenience.
Dixieland
If you're captivated by Lakeland's historic charm, Dixieland is a neighborhood that shouldn't be missed. Known for its beautifully restored bungalows and tree-lined streets, this area exudes character and nostalgia. Dixieland is a tight-knit community that embraces creativity, with local art galleries, unique boutiques, and cozy cafes that foster a sense of community and creative expression.
Settling In Lakeland: Essential Steps for a Smooth Transition
Now that you've found your perfect home in Lakeland, it's time to make it truly yours. To ensure a smooth transition, start by unpacking and organizing your belongings strategically. Create a plan to tackle one room at a time, ensuring that essentials are easily accessible. Also, don't forget to update your address with the necessary institutions and set up utilities promptly to avoid any inconvenience.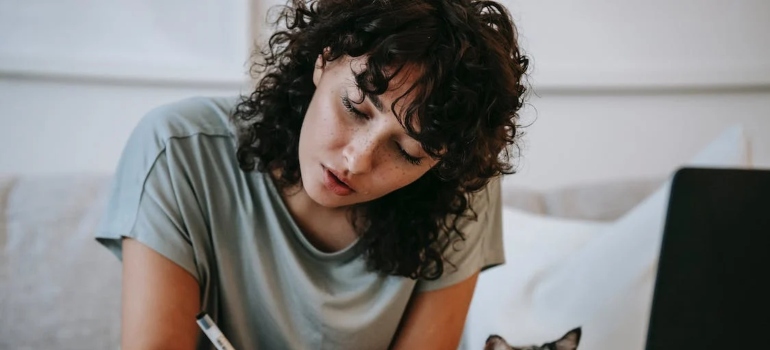 Finally, create a comfortable and personalized space by decorating and arranging your new home to reflect your unique style, making it a haven that enhances your sense of belonging in Lakeland. Provided that you still haven't packed and moved to Lakeland, consider contacting the residential movers Lakeland so they can assist you with their moving services.
Daily Life in Lakeland: Practical Tips and Resources
When it comes to daily life in Lakeland, it's essential to have access to the necessary services. Research schools in the area to find the best educational options for your family. Among the standout options is George W. Jenkins Senior High School, renowned for its comprehensive curriculum and strong emphasis on academic excellence. The school's dedicated faculty and state-of-the-art facilities create an environment conducive to nurturing young minds. Complementing this is the Lawton Chiles Middle Academy, recognized for its innovative approach to education, fostering critical thinking and collaborative skills among students. For those seeking a more personalized educational experience, the McKeel Academy of Technology offers specialized programs in STEM fields, equipping students with a competitive edge in today's tech-driven world.
In terms of transportation, Lakeland offers public transit systems, bike-friendly routes, and well-maintained roads for driving. Lakeland's commitment to connectivity is evident through its well-designed transit options. The city's public transit system, Lakeland Area Mass Transit District (Citrus Connection), provides an extensive network of routes covering key areas, making daily commuting hassle-free. The city's bike-friendly infrastructure, complete with dedicated lanes and pathways, encourages active transportation while minimizing environmental impact. As a testament to Lakeland's commitment to sustainable travel, the annual BikeLakeland Festival promotes cycling as an integral part of the city's culture.
Embracing the Central Florida Lifestyle: Exploring Beyond Lakeland
While Lakeland offers a multitude of amenities, don't forget to venture beyond its borders and explore the wider Central Florida region. Just a short drive away, you'll find world-renowned theme parks like Walt Disney World, Universal Orlando Resort, and Busch Gardens. Nature lovers can discover stunning natural parks and preserves, such as the Everglades National Park and the Ocala National Forest. Take advantage of day trips and weekend getaways to nearby cities like Tampa, and Orlando, or the beautiful coastal destinations of Clearwater Beach and St. Petersburg. Embracing the Central Florida lifestyle means endless opportunities for adventure and exploration.
Connecting, Exploring, and Embracing Lakeland: Making Friends, Building Networks, and Finding Your Favorites
Building connections and forging new friendships is an integral part of settling into Lakeland. Engage with the community by attending local events, such as festivals and art exhibits, to meet fellow residents. This is also important if you're moving a business here and you want to make new connections. As for the moving part itself, that's where commercial movers Lakeland come in handy. Volunteer opportunities provide a meaningful way to give back while meeting like-minded individuals.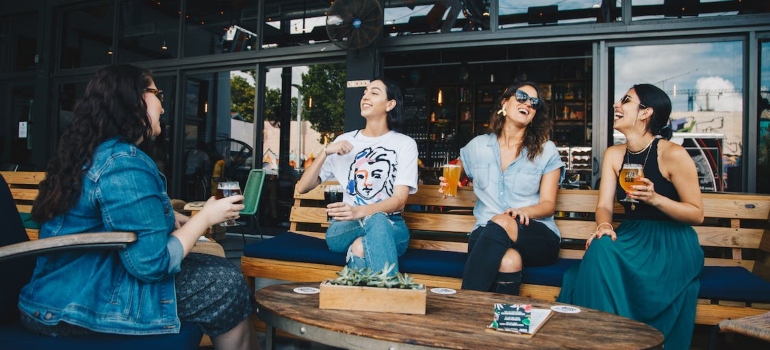 Lakeland offers a wealth of amenities and attractions that cater to a wide range of interests. The most notable attractions are:
Lake Mirror Park
Circle B Bar Reserve
Polk Museum of Art
Lakeside Village
Whatever your preferences, Lakeland has something to offer everyone, ensuring that you'll soon discover your new favorite spots in this vibrant city.
Settling in Lakeland: Thriving in Central Florida's Charming Community
Embrace Lakeland's charm, connect with the community, and explore Central Florida. Find your perfect neighborhood, settle into your new home, and create a comfortable space. Moreover, make new friends, engage in local events, and enjoy the city's amenities and attractions. Venture beyond the City of Lakeland for exciting day trips. As a trusted moving platform, we're here to connect you with expert movers and make settling in Lakeland easy for you.