Are you moving from Tampa to Clearwater? Here's what you should know. Clearwater is a desirable coastal town near Tampa that has attracted many individuals and families seeking its charm. The town's pristine white sandy beaches, crystal-clear turquoise waters, and captivating sunsets create a perpetual vacation atmosphere. Additionally, Clearwater's strong sense of community is evident in numerous events and festivals, fostering a welcoming atmosphere. With its coastal allure, diverse attractions, and thriving community, Clearwater is an ideal place to relocate. Join the many others making the move from Tampa to Clearwater with the Best Movers in Florida and experience the magic for yourself!
Everyday Expenses After Moving From Tampa to Clearwater
Before relocating with movers in Clearwater, you might need to make some budget adjustments. When comparing everyday expenses in Tampa and Clearwater, it's important to consider the overall cost of living in both cities. Tampa has a cost of living score of 103.7 (3.7% higher than the national average), while Clearwater has a score of 99.1 (0.9% lower than the national average). These scores reflect the relative affordability of each city.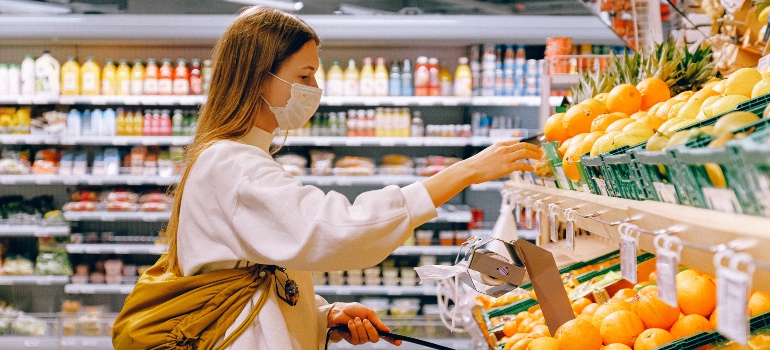 In terms of groceries, transportation, and utilities, there may be slight variations in costs between Tampa and Clearwater. On average, grocery prices in Clearwater are the exact same as in Tampa, and 5% above the national average. Transportation costs, including fuel prices and public transportation, are around 14% lower in Clearwater. Additionally, utility expenses such as electricity, water, and internet services are around 8% higher in Clearwater than in Tampa.
Housing Market in Tampa and Clearwater
The housing market in Tampa and Clearwater presents some notable differences. In Tampa, the average number of days spent on the market for a home is around 17 days, while in Clearwater, it is 19 days. The market in both cities can be competitive, with multiple offers and bidding wars being common occurrences. In terms of median home prices, Tampa sits at around $425K, while Clearwater has a slightly lower median price of $362K.
For those seeking rental options, the average monthly rent for a one-bedroom apartment in Tampa is approximately $1,898, while in Clearwater, average rent is about $1,808. After you decide whether to rent or buy, residential movers Tampa offers can relocate your furniture effortlessly.
Best Neighborhoods to Move into in Clearwater
After we've looked into living expenses in Clearwater, it's crucial to research the neighborhoods and communities in the city before relocating with long distance movers Tampa residents recommend. This will help you decide on the best fit for you in terms of amenities, costs, housing options, entertainment options, as well as the general atmosphere of the area. Here are the three most popular neighborhoods to consider.
Clearwater Beach
Clearwater Beach offers vibrant beachfront living and a plethora of entertainment options. With a range of amenities, dining choices, and recreational opportunities, residents and visitors can enjoy the best of coastal living.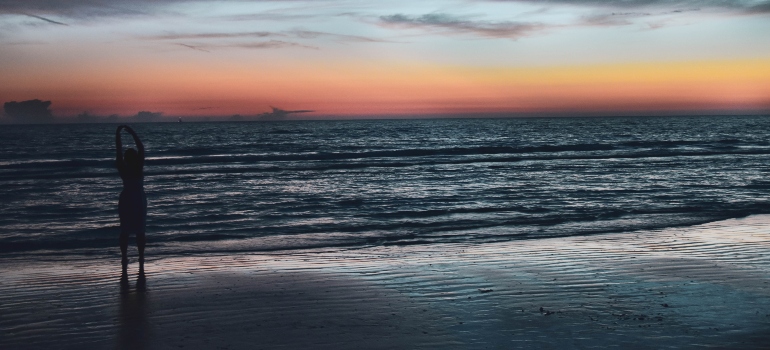 From beachside resorts to charming cottages, Clearwater Beach provides a diverse array of accommodations. The beach is a hub for water sports and sunbathing, while the dining scene satisfies every palate. The beachfront area hosts live music events, festivals, and fireworks, ensuring non-stop entertainment.
Countryside
Countryside is a suburban neighborhood that exudes charm and offers a welcoming, family-friendly atmosphere. This community is known for its tranquil and safe environment, making it an ideal place for families to settle down. Countryside boasts a variety of local parks, providing ample green spaces for outdoor activities, picnics, and sports. Families will also appreciate the presence of reputable schools in the area, offering quality education options for children.
Downtown Clearwater
Downtown Clearwater is an urban neighborhood known for its cultural attractions and vibrant city living. It offers residents a prime location with a plethora of dining, shopping, and entertainment options nearby. The neighborhood showcases a diverse culinary scene, trendy shops, and art galleries. Cultural enthusiasts can enjoy theaters, museums, and performance venues hosting various events.
Tampa vs. Clearwater in Terms of Jobs
Both cities have thriving economies and offer diverse employment prospects across various industries. Clearwater's major industries include healthcare, tourism, hospitality, and technology. The city benefits from its coastal location and the presence of attractions such as the Clearwater Marine Aquarium. On the other hand, Tampa has a more diversified economy with major industries including finance, healthcare, professional services, tourism, and technology. The city is also home to numerous corporate headquarters and boasts a growing entrepreneurial ecosystem.
The average yearly income in Clearwater is significantly lower than in Tampa. Specifically, residents in Clearwater have an average salary of $46,610, while in Tampa the average salary is $60,026. The unemployment rate in Clearwater stands at 2.7% as of June 2023, while Tampa's unemployment rate is 2.8%.
Opportunities for Students in Clearwater
Clearwater boasts a strong educational system, providing students with quality education throughout their academic journey. The city is home to several highly regarded K-12 schools, including:
Countryside High School
Clearwater High School
Palm Harbor University High School
Clearwater Fundamental Middle School
Plato Academy Clearwater
Saint Cecelia Interparochial Catholic School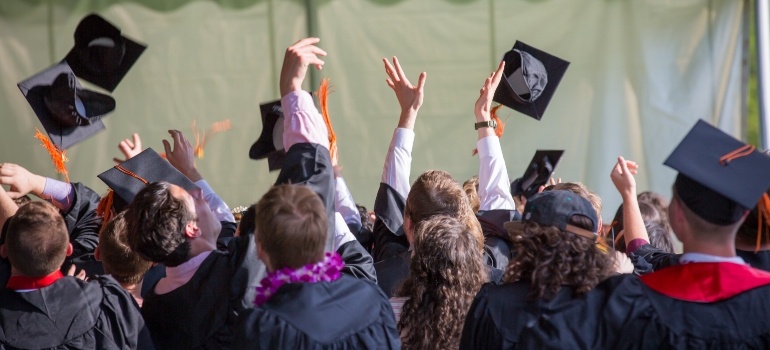 In terms of higher education, Clearwater offers access to top-notch institutions nearby. St. Petersburg College, a well-respected community college, provides a variety of degree programs and transfer opportunities. The University of South Florida, located in nearby Tampa, is known for its research initiatives and comprehensive academic offerings.
Commute in Tampa and Clearwater
Before moving with movers Tampa offers let's take a look at traffic patterns. The average commute time in Tampa is 26.7 minutes, while in Clearwater it is 23.3 minutes. Clearwater offers a range of transportation options to make commuting easier. The city has a well-connected public transportation system, including buses and trolleys, providing convenient routes throughout the area. Clearwater's major roadways and highways allow for easy access to different parts of the city and beyond. Whether you prefer public transportation or driving your own vehicle, Clearwater offers options to accommodate diverse commuting preferences.
Moving from Tampa to Clearwater for a fresh start
Living in Tampa and Clearwater offers distinct experiences, each with its own set of advantages. While Tampa provides a bustling urban environment with diverse industries and a vibrant cultural scene, Clearwater offers a more relaxed coastal lifestyle, abundant natural beauty, and a strong sense of community. Moving from Tampa to Clearwater presents opportunities to embrace beachfront living, explore cultural attractions, and enjoy a family-friendly atmosphere. It is crucial to delve deeper into the specific factors that matter most to you. Therefore, you can take the leap, and find the perfect place to call home.