Welcome to the ultimate guide for moving from Tampa to Davie! Unlocking key insights and expert tips, this article is your compass for a successful relocation. With exclusive knowledge from trusted moving industry experts, we equip you with the essential information to make your move a breeze. Whether you're seeking advice on logistics, settling into a new community, or discovering hidden gems along the way, we've got you covered. Join us at Best Movers Florida as we navigate the journey from vibrant Tampa to the charming town of Davie, and prepare to embark on a seamless transition to your new home.
First Things First – Breaking Down the Monthly Household Budgets
The first thing about moving to a different city that you notice is usually being faced with differences in the cost of living. Uncovering the surprising housing market prices, you'll find that Davie boasts a 17% higher cost of living compared to the national average. The median home value in Davie is $499,235, while it is $392,669 in Tampa. Rental rates in Davie tend to be higher as well, reflecting the town's desirable amenities and proximity to metropolitan areas. The average rent for a 1-bedroom apartment in Davie is $1,865, while the same apartment costs about $1,678. However, it's important to note that both cities offer a range of housing options to suit various budgets. Here are some of the more affordable neighborhoods in Davie to consider:
Playland Village
Poinciana Parc
Brentwood Townhomes
Harmony Lakes
Pine Island Ridge
Shenandoah
Shenandoah
Regarding utility costs and other essential expenses, Davie generally aligns with national averages. While electricity and water bills might vary slightly, the overall costs remain reasonable. Additionally, expenses such as groceries, transportation, and healthcare exhibit comparable rates between the two cities. A great saving tip is opting for affordable residential moving companies in Tampa for your move.
Job Market Comparison: Tampa vs. Davie
The job market in both Davie and Tampa offers diverse opportunities across various industries. In Davie, the leading sectors include education, healthcare, professional services, and retail. The town is home to esteemed educational institutions and healthcare facilities, providing employment prospects in these fields. Tampa, on the other hand, showcases a thriving job market in industries such as finance, technology, healthcare, tourism, and construction.
When considering the employment landscape, it's essential to examine unemployment rates and average salaries. As of the latest data, Davie's unemployment rate stands at a commendable low of  2.40%, reflecting a relatively stable job market. In Tampa, the unemployment rate currently hovers around 2.80%. The average yearly income in Davie is $48,908, while it is  $60,101 in Tampa.
Commute Comparison: Unlocking Efficient Travel Routes
Understanding the differences between Davie and Tampa can significantly impact your daily travel experience. In Davie, residents enjoy relatively shorter average commute times compared to Tampa. The town's smaller size and well-planned road infrastructure contribute to smoother travel flows. Conquering traffic congestion is a common concern for many commuters, particularly in larger cities like Tampa. Rush hour traffic can lead to longer travel times, especially when navigating through highly congested areas. It's advisable to plan your commute accordingly, allowing extra time to account for potential delays.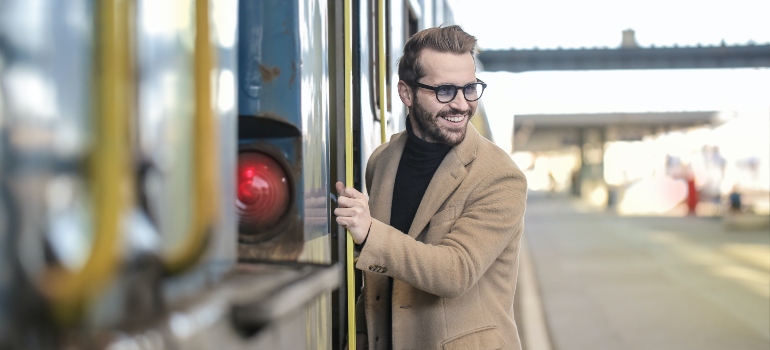 In terms of public transportation options, Davie offers convenient alternatives for those who prefer to avoid driving or wish to reduce their carbon footprint. Broward County Transit (BCT) operates several bus routes throughout Davie, connecting various neighborhoods and neighboring cities. Additionally, the Tri-Rail system provides a commuter rail service, linking Davie to Miami-Dade, Broward, and Palm Beach counties.
Expanding Horizons: Educational Opportunities in Tampa and Davie
Both Tampa and Davie provide a wealth of educational opportunities, catering to learners of all ages and interests. In Tampa, the presence of prestigious institutions such as the University of South Florida (USF), the University of Tampa, and the University of Florida's satellite campus, provides a diverse range of undergraduate and graduate programs. Additionally, Tampa is home to numerous community colleges and vocational schools, offering vocational training and associate degree programs.
Davie, while smaller in size, boasts educational excellence as well. It is particularly known for its exceptional institutions in the field of veterinary medicine and animal sciences, such as Nova Southeastern University's College of Veterinary Medicine. The town also offers a range of primary and secondary educational options, including public and private schools, ensuring quality education for families. Both cities also provide continuing education opportunities for professionals seeking to enhance their skills or pursue advanced degrees. Tampa and Davie host workshops, seminars, and certificate programs in various fields, catering to the needs of working adults.
Moving from Tampa to Davie: The Importance of Hiring Professional Movers
Relocating from Tampa to Davie involves various expenses, and it's crucial to carefully consider your budget. While the temptation to handle the move independently may arise, enlisting the services of professional movers can prove to be a wise investment. Professional movers bring invaluable expertise and experience to the table. They are well-versed in the logistics of long-distance moves, ensuring that your belongings are handled with care and efficiency. From packing delicate items to navigating transportation logistics, their expertise minimizes the risk of damage or loss during the move.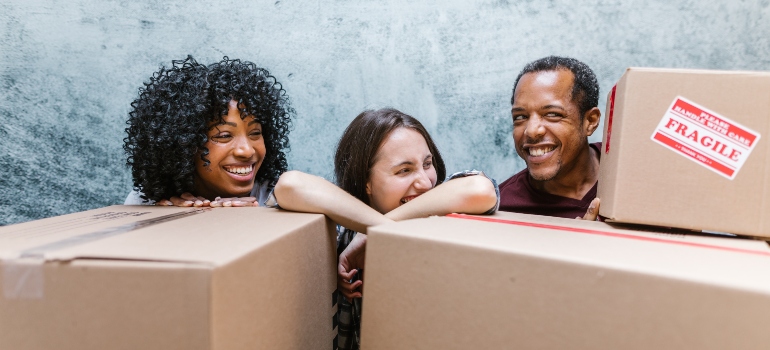 Moreover, long distance moving companies in Tampa offer a range of services tailored to your specific needs. They can provide packing materials, handle the loading and unloading of your belongings, and even assist with unpacking at your new destination. Their comprehensive approach saves you time, effort, and stress associated with managing every aspect of the move on your own.
Before making a decision, it's advisable to research reputable moving companies, compare quotes, and read customer reviews. This ensures that you choose the best Tampa movers for your move, providing you with a seamless and worry-free relocation experience.
Discover the Charms of Davie: A Vibrant and Family-Friendly Haven
Davie emerges as a town that has so much to offer for those considering a move from Tampa. From its abundant amenities to great job opportunities, Davie presents itself as a vibrant and family-friendly community that welcomes newcomers with open arms. While moving from Tampa to Davie may seem like a challenging process, considering the advantages of hiring the best movers in Davie is highly recommended. So, take the leap, explore the wonders of Davie, and embrace the excitement of starting a new chapter in this wonderful town. Your future in Davie awaits!