Moving from Tampa to St. Petersburg is a vibrant transition within the dynamic region of Florida's Gulf Coast. Tampa, known for its bustling city life, diverse culture, and thriving business opportunities, stands as a prominent urban hub. In contrast, St. Petersburg, a mere 20 miles away, entices individuals with its charming coastal allure, laid-back atmosphere, and artistic vibe. Enjoy picturesque beaches, a laid-back atmosphere, a thriving arts scene, and a strong sense of community after moving with one of the companies that Best Movers Florida match you with. This blog post provides valuable insights for those considering a move, from the cost of living differences to hidden gems and local attractions. Make an informed decision and embrace your new chapter in St. Petersburg.
Slightly lower living costs await you once you settle in St. Petersburg
When considering a move from Tampa to St. Petersburg, understanding the cost of living is crucial. Comparing the expenses between these cities reveals distinct differences. While both cities offer reasonable housing options, St. Petersburg tends to have slightly lower costs, especially when it comes to rental properties. Factors that contribute to the cost of living include housing, transportation, groceries, and healthcare. St. Petersburg boasts affordable public transportation and a lower average grocery bill, making it more budget-friendly for residents. To make the most of your budget in St. Petersburg, consider dining at local eateries, taking advantage of free or discounted cultural events, and exploring the many beautiful parks and beaches. When planning your move, be sure to enlist the help of the best movers Tampa to ensure a smooth and hassle-free transition.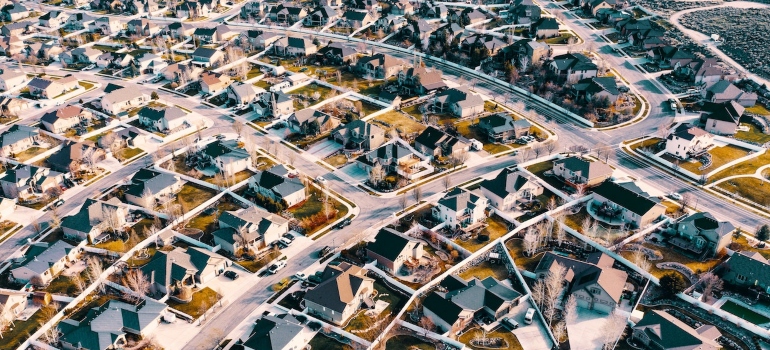 Unlocking job opportunities: Tampa vs. St. Petersburg
For those considering a move from Tampa to St. Petersburg, exploring the job markets is essential. Comparing the employment scenes in these cities reveals distinct characteristics. While Tampa offers a diverse range of job opportunities across various sectors. St. Petersburg boasts a thriving economy, particularly in industries such as healthcare, tourism, and the arts. With its renowned healthcare institutions and numerous cultural attractions, St. Petersburg presents a wealth of employment prospects. To tap into these opportunities, job seekers can utilize various resources. Online job boards, local networking events, and professional organizations provide avenues for finding employment in St. Petersburg. When planning a move, remember to enlist the services of reputable long distance movers in Tampa to ensure a seamless relocation while focusing on career advancement in St. Petersburg.
How different is St. Petersburg's real estate market from Tampa's?
When contemplating a move from Tampa to St. Petersburg, understanding the real estate market is crucial. Comparing the prices of properties between these cities reveals notable distinctions. Both cities offer a range of housing options. But St. Petersburg tends to have slightly lower real estate prices, making it an attractive choice for potential homebuyers. In St. Petersburg, you can find a variety of properties. That includes beachfront condos, historic bungalows, and modern townhouses. To find affordable housing in St. Petersburg, consider exploring neighborhoods slightly outside the city center. As they often offer more budget-friendly options. Additionally, utilizing online real estate platforms, connecting with local real estate agents, and attending open houses can help you uncover hidden gems. When planning your move, it's essential to rely on the expertise of top movers in St. Petersburg to ensure a smooth and efficient transition into your new home.
Exploring desirable neighborhoods: St. Petersburg's hidden gems
St. Petersburg offers a plethora of popular neighborhoods, each with its unique charm and appeal. From the vibrant downtown area to the tranquil waterfront communities, this city has something to suit everyone's preferences.
Some popular neighborhoods in St. Petersburg:
Downtown St. Petersburg: Known for its bustling arts scene and vibrant nightlife.
Old Northeast: Renowned for its historic homes and tree-lined streets.
Historic Kenwood: A charming neighborhood with a mix of bungalows and craftsman-style homes.
Snell Isle: An upscale waterfront community with luxurious homes and beautiful views.
Crescent Heights: A peaceful residential area with a mix of single-family homes and apartments.
Gulfport: A bohemian community with a laid-back atmosphere, art galleries, and waterfront parks.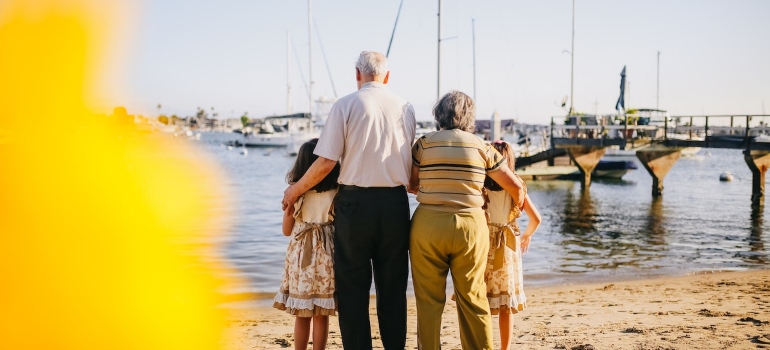 Considerations when choosing a neighborhood in St. Petersburg:
Safety: Research the crime rates and overall safety of the neighborhood.
Amenities: Look for proximity to parks, shopping centers, restaurants, and other desired amenities.
Schools: Consider the quality of nearby schools if you have children or plan to start a family.
Commute times: Evaluate the distance and accessibility to your workplace or other frequent destinations.
Community atmosphere: Assess the neighborhood's vibe and whether it aligns with your preferences.
Housing options: Determine if the neighborhood offers the type of housing (e.g., single-family homes, apartments) you are seeking.
Thriving in St. Petersburg: A family-friendly haven
St. Petersburg provides a wealth of family-friendly activities, rivaling those in Tampa. With its pristine beaches, expansive parks, engaging museums, and interactive attractions, the city offers endless opportunities for quality family time. Education is paramount in St. Petersburg, with highly regarded schools and a range of educational resources. Raising a family in St. Petersburg means being part of a welcoming community that fosters connections. The city's emphasis on outdoor activities and access to natural spaces promotes a healthy and active lifestyle. Families can create lifelong memories and provide a nurturing environment for their children in this family-friendly haven of St. Petersburg.
Simplifying your relocation: Moving from Tampa to St. Petersburg made easy
Moving from Tampa to St. Petersburg involves several steps for a smooth transition. Declutter and pack essential items, notify relevant parties of an address change, hire reputable movers, and arrange transportation and accommodations. Supervise the loading process, unpack upon arrival, and familiarize yourself with the new surroundings. Utilize online resources to find reliable moving services. With careful planning and the help of trusted movers, your Tampa to St. Petersburg relocation will be hassle-free.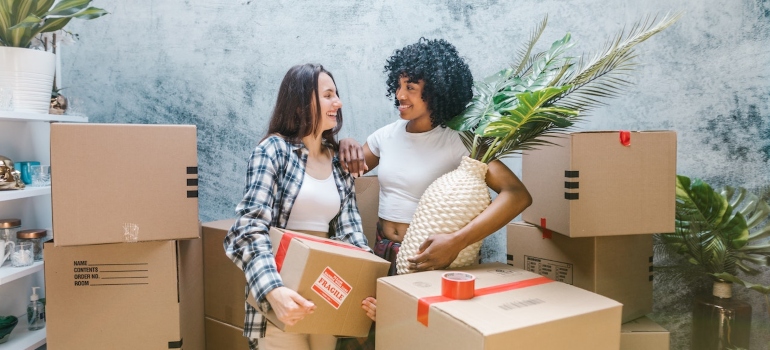 Embracing the coastal charm
Moving from Tampa to St. Petersburg offers a transition from bustling city life to the coastal charm. Consider factors like cost of living, job opportunities, and family-friendly amenities. Plan, research, and enlist reputable movers for a smooth transition. Embrace the opportunities in St. Petersburg and begin an exciting new chapter in your life.