Do you want to live in Tampa after Miami? Miami is known for its vibrant nightlife and diverse culture. On the other hand, Tampa for its rich history, arts scene, and beautiful beaches. People may choose to move from Miami to Tampa for reasons such as lower cost of living, job opportunities, being closer to family, and a more relaxed lifestyle. Since you are planning to do the same, here are all the most important things to know about moving from Miami to Tampa. This includes everything from learning more about your new city to hiring moving professionals from our platform here at Best Movers in Florida, so let's jump into it.
Miami is significantly more expensive than Tampa
The cost of living in Miami is generally higher than in Tampa. According to Numbeo, the cost of living index for Miami is 77.87, while the cost of living index for Tampa is 70.31 (as of April 2023). This means that overall, Tampa is considered to be a more affordable city to live in compared to Miami. However, housing can be expensive in Tampa but, the overall cost of living is lower due to lower taxes and transportation costs. If you're looking to save money while living in Tampa, you should prepare yourself well in advance. First, prepare your relocation well with movers in Miami, look for affordable housing, and take advantage of free or low-cost entertainment options.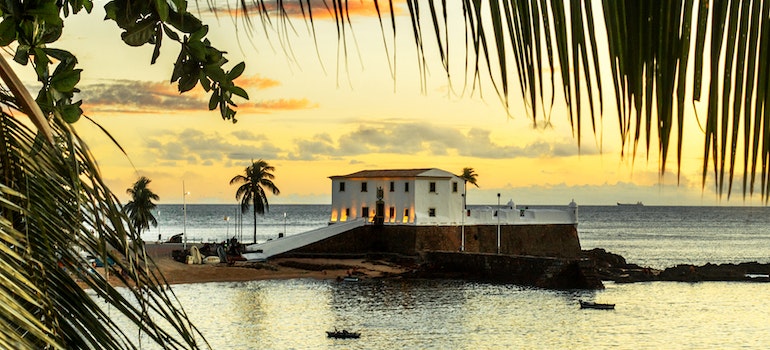 While Miami offers more job opportunities, you certainly won't struggle to get hired in the "Big Guava"
Miami and Tampa have different job markets. Having a larger job market, Maimi has more diverse industries. On the other hand, Tampa's economy is more focused on healthcare, technology, and finance. These industries are thriving in Tampa in addition to insurance, and professional services. Job seekers in Tampa can use resources such as the Tampa Bay Times, LinkedIn, Indeed, CareerSource Tampa Bay, and staffing agencies to find job opportunities. Furthermore, you can also relocate your company with commercial movers in Miami to Tampa if you think it will do well. Make sure to do the market research before moving your business here.
What is there to know about the housing market differences?
Miami has more expensive real estate than Tampa, with a typical house value of $425,000 compared to $316,000 in Tampa. Single-family homes, townhomes, apartments, and master-planned communities are among the housing options available in Tampa. Since relocating with residential movers in Miami might be expensive, you should consider finding affordable housing. Try searching outside popular neighborhoods, using a real estate agent, thinking about a fixer-upper, looking for rental homes, and looking into government aid.
Where to live in Tampa?
Tampa has a variety of neighborhoods to choose from when moving with long distance Miami movers. Both cities have neighborhoods that are safe and well-equipped with amenities. However, they have neighborhoods that may have higher crime rates meaning not safe. Some of the most popular neighborhoods in Tampa include:
Hyde Park: A historic neighborhood with tree-lined streets, Victorian homes, and upscale shopping and dining.
Seminole Heights: A trendy neighborhood with a mix of historic and modern homes, local boutiques and restaurants, and a thriving arts scene.
Downtown Tampa: A bustling urban center with high-rise condos, office buildings, and cultural attractions such as the Tampa Theatre and the Tampa Museum of Art.
Westchase: A master-planned community with a suburban feel, featuring parks, shopping centers, and top-rated schools.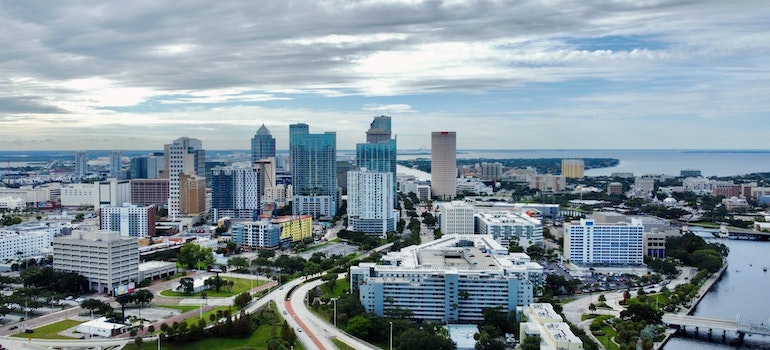 How suitable is Tampa in terms of leading a family life
When it comes to family-friendly activities, both Miami and Tampa have a lot to offer. Miami has attractions such as Zoo Miami, Jungle Island, and the Miami Children's Museum.  Tampa has Busch Gardens, the Florida Aquarium, and Lowry Park Zoo. Both cities also have easy access to beautiful beaches. However, when it comes to education, Tampa has a strong advantage. The city is home to several highly-rated schools and universities. These include the University of South Florida and the University of Tampa. The public school system in Tampa is managed by Hillsborough County Public Schools. It has over 230 schools serving students from pre-kindergarten through 12th grade. When raising a family in Tampa, it's important to take advantage of the city's outdoor activities. You should go to parks and nature trails, as well as get involved in the community by joining local groups or clubs.
Moving from Miami to Tampa – What to expect from the relocation process itself?
Moving from Miami to Tampa is certainly a bit more complex than it seems. You should research and book movers in Tampa, declutter and pack, and notify relevant parties of your move. It's important to prepare for the move by decluttering before packing, labeling boxes clearly, and keeping an inventory of your belongings. Before booking a moving company, do your research by reading online reviews. Also, ask for referrals from friends and family, and check if the company is a member of professional associations. Once you've booked a moving company, confirm the moving date and time and be present on the day of the move to answer any questions the moving team may have. In Tampa, it's important to find a family-friendly neighborhood with amenities like playgrounds and community centers. When searching for a neighborhood, consider factors such as safety, proximity to schools, and access to public transportation.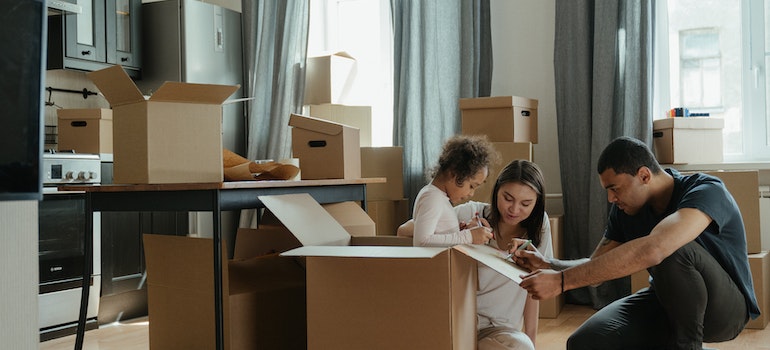 Should you move to Tampa?
Moving from Miami to Tampa requires careful consideration of several factors. One of the biggest differences between the two cities is their cost of living, with Miami being more expensive overall. This means that moving to Tampa could be a more affordable option for those looking to save money. The job markets also differ, with Tampa having a growing healthcare industry and a thriving startup scene, while Miami is known for its hospitality and tourism industry. Before making a move, it's important to research job opportunities in Tampa to ensure that there are options available that fit your skills and experience. Real estate prices are also lower in Tampa compared to Miami, making it easier to find affordable housing. With proper planning and research, moving from Miami to Tampa can be a great opportunity for a fresh start and a better quality of life.