Moving to a new place can be exciting with professional movers, but otherwise, it can be a hassle. Unfortunately, scammers often prey on people during this time of transition. In Florida, moving scams are a common problem, and it's important to be aware of the most common types of scams and how to avoid them. In this article, Best Movers in Florida will highlight the top Florida moving scams and how to avoid them. That way, you'll manage to find the reputable team and you'll be able to relax knowing that your belongings are in the safe hands.
Types of common moving scams in Florida
In this day and age, scammers have to be creative in order to lure people into their traps. That's why it's good to know the different kinds of moving scams out there. So, when you search for the best movers in Dania Beach or anywhere else in Florida, you need to take several things into account. However, should you choose to search for movers on your own, it's a whole different story. Some of the most common moving scams in Florida and in general are the following: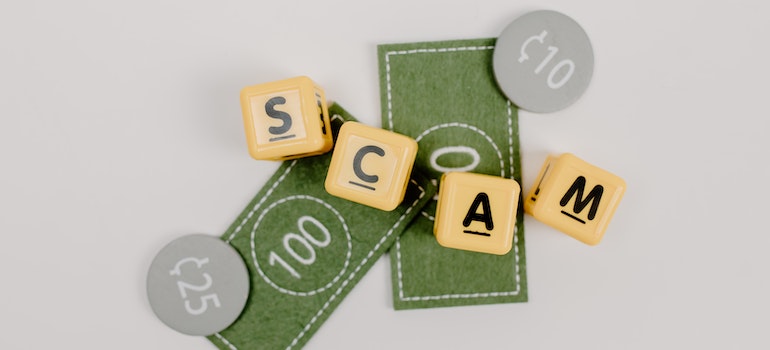 One of the most common moving scams in Florida is the bait and switch. This occurs when a moving company gives you a low estimate over the phone or online, but then raises the price significantly once they have your belongings loaded onto their truck. They may claim that there were unexpected additional charges, or that you have more items than you originally disclosed.
Another common moving scam in Florida is when a moving company holds your belongings hostage until you pay a higher fee than the agreed-upon price. This is a particularly egregious scam that can leave you feeling helpless and vulnerable.
Some scammers in Florida set up fake moving companies, taking advantage of people who are looking for the best movers in Florida. They may have a professional-looking website and customer service representatives who seem legitimate, but they don't actually have any trucks or employees. To avoid this scam, always research a moving company before hiring them. Look for reviews from other customers and check the Better Business Bureau for any complaints.
Ways to protect yourself from moving scams in Florida
It's one thing to learn what the most common moving scams are. It's another thing to learn how to stay safe from them. Let's say you're about to leave Doral. You encounter many companies but aren't sure which one is legit and trustworthy. In order to come up with this conclusion, you're going to need a few guidelines. So, here are a few tips that can help you find the best movers in Doral with ease.
Before hiring a moving company, it's crucial to do your research. Look for reviews online from other customers and check the Better Business Bureau for any complaints. Verify that the company is licensed and insured and has a physical address and phone number. Don't be fooled by a professional-looking website – scammers can create fake websites that look legitimate. It's always a good idea to get quotes from multiple moving companies. This will give you a better idea of what the going rate is and help you identify any companies that are overcharging or undercharging. Be wary of any quotes that seem too good to be true – they probably are.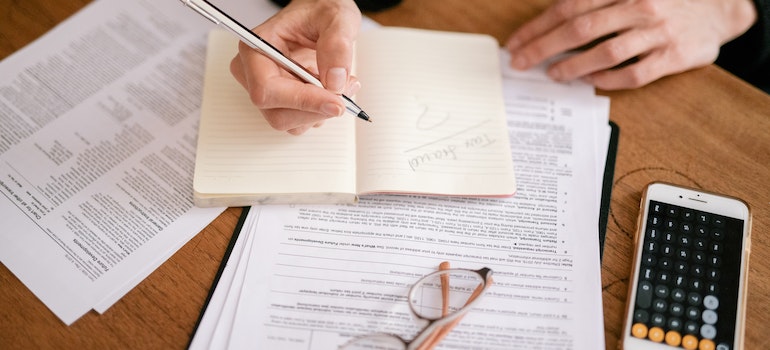 Some moving companies will ask for a large deposit upfront, often claiming it's to secure your spot on their schedule. While it's not uncommon for moving companies to require a deposit, a large one should be a red flag. Scammers may take your deposit and never show up on a moving day. Instead, opt for a company that only requires a small deposit or payment upon completion of the move. Remember, some companies will also offer binding moving estimates. You might want to learn the advantages of binding moving estimates, in case you're unsure if they're right for you. Also, always read the contract carefully before signing. Make sure you understand all the terms and conditions, including the estimated cost and payment terms. If anything seems unclear, ask for clarification before signing.
How to find the right moving company for your move
Aside from keeping yourself safe from scams, you should also know which moving company is right for you. While we can help you find safe and licensed businesses in your vicinity, we can't guarantee that each company will meet your needs. From determining the right insurance options to moving services you need, there are many factors that can affect your choice. Our word of advice is to determine what would make your move easy and efficient, and to then search for reputable movers.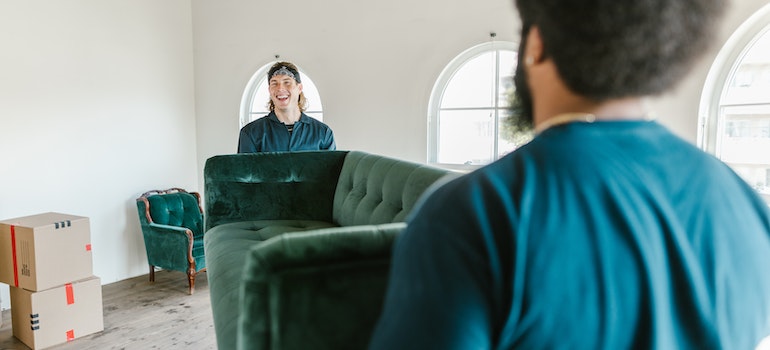 Moving can be a stressful experience, but falling victim to a Florida moving scam can make it even worse. With our tips for recognizing the top Florida moving scams and how to avoid them, you'll be safe. By taking the time to research moving companies, getting multiple quotes, and asking questions, you can avoid falling prey to scammers. Remember to always read the contract carefully before signing and to watch out for common scams like bait and switch and fake moving companies. With these tips, you can ensure that your move is safe, smooth, and scam-free. And if you're looking for the best movers in Dania Beach, Doral, or anywhere in Florida, you can always go to Best Movers Florida for help.