Every relocation requires a good plan and patience. If you wish to successfully commit to one, then you need to follow certain steps. When it comes to moving to assisted living facilities, the story gets a bit harder. There are more things to think about and to be careful of. Just because of that we wrote an article about this topic! We hope it will give you enough information so your relocation will go with ease!
Do a research
This part is especially important because it requires you to thoroughly research every assisted living facility. Depending on the state of your parents there are specialized places and regular ones. It all falls down to the current health state of your elders. There are some factors you need to be aware of when searching for those places, and they are:
The history of the place. This will mostly show their work throughout the years and how successful they are. This can leave you with a better picture of the institution before moving to assisted living facilities.
The staff. Now, as with everything, you need to know about the expertise of their staff. They should be made entirely out of medical staff coming from different fields of health care. From nurses and all the way to M.D. And those nurses will provide all the special care they need, including instructing them how to do exercises for the elderly!
What kind of services they provide? This revolves around the state of the people living there. And of course, those services will cost you more than others. If elders require a special type of care or almost constant care, it will cost more.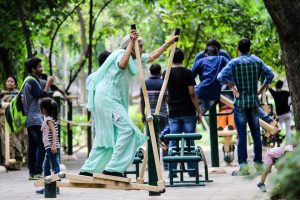 These are just some of the factors that not only influence the price of the assisted living facilities but their qualities as well. This will give you a basic understanding of what they offer to your parents. If you know this, it will make it easier to find a reliable moving companies Jupiter FL.
Decide what to pack
After the process of talking and choosing a facility is done, it is time to downsize!  As with every facility, they probably won't allow you to bring everything you want. So you have to decide what you can bring when moving to assisted living facilities. Of course, furniture is out of the option, unless there are some special reasons behind it. Such as that they are needed for the current medical condition of your parents.
Furthermore, some of the items they had in the old house will also be an issue. They can't bring everything they own with them to the place. You need to sit down, talk and start sorting things out. The decision will probably be hard because there is much stuff that holds a lot of memories for them. But in the end, they need to figure out what memorabilia is worth keeping and which ones are ready for a new home.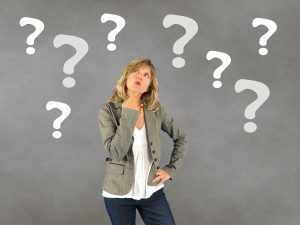 The items you should bring with them, however, are some of the basic household items. Cups for coffee, some blankets, clothes, pajamas, and of course, do not forget to pack albums with photographs. This is just a small thing but it will bring them joy from time to time. Try to present them with this idea of moving as something positive. They will be under constant care. The same type of care you couldn't provide because you have to work and have to take care of kids.  Once you are done with this, find professional packing services Florida to pack them safely for transportation!
Talk with elders about moving to assisted living facilities
It can be really emotionally draining for the elders if they have to move from their home. They probably spent their entire life there, and they really got attached to it. You should be prepared for a lot of sadness, and probably depression. This can only lead to a very difficult conversation you will have with your parents. Remember to give them time to think about it. Talk with them about the place they will be living and tell them about the pros and cons of it. This will ease the transitional period and it will make their decision easier.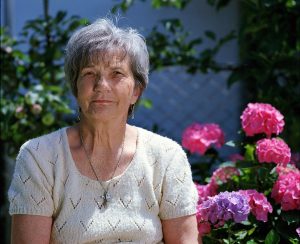 Sometimes the distress they receive when asked to leave their home is bigger than the pros. You must give them the choice about leaving, but make sure they know the benefits of leaving their home. Moving to assisted living facilities can have amazing results. They will be under constant care from medical and other trained staff. Especially if they have some disability that requires a bit more attention.  Don't forget to talk about the benefits of this! Give them some ideas on how to fulfill their retirement with fun activities!
Adapt their new room to their liking
Now, this doesn't mean you can do some serious projects and change the room as you fit. But, some interior design remakes are allowed in these types of facilities. If the assisted living facility allows you, you can bring some furniture with you on this relocation. Especially if they are some small pieces that won't make it difficult to live there.
If you have enough money to get them a separate room, then decorate it the way they had their old place. This is perfect because it won't leave them with a feeling that they left their home. They will adapt faster, and won't suffer from post relocating anxieties. Which is especially important for the elderly. Also, you can help them adjust to smaller places by being with them often until they settle in.
Moving to assisted living facilities is always hard. The hardest part is perhaps, the emotional part. The feeling of getting away from the ever so loved home and the loved ones. But, the thing is, you must ensure them that you are not abandoning them. They are just relocating to where they will be taken care of! We hope these steps helped you with your parent's relocation to an assisted living facility. If you want to add something to our steps, feel free to do it by commenting