There's a lot to think about before you move. That's why it's crucial to have as much information as possible about your new location and what awaits you there. For that reason, we have a small guide, with all the pros and cons of North Miami for you. Of course, with us, you can find the Best Movers Florida and have an overall great relocation. Check out some of the following information when moving to North Miami and make the task easier for you. You won't regret it as you'll get to know all the things that come with such a move.
What are some basics to know about North Miami?
Before we get into all the positives and negatives, it's time to talk about North Miami. It's a suburban city and it has all the things you expect from Miami without the crowds and stress that come with living in the big city. Its population is about 60,000 people and you will find that the area is very welcoming. It will be easy to find the best movers in North Miami to help you feel right at home here in record time. It's home to many young families and young professionals. Overall, it's a great place that will welcome you with open arms. Here's more in-depth about what to know about North Miami and what it has to offer.
Outdoor and recreational areas are something that you'll want to enjoy in the area
Like any place in Florida, North Miami will offer a plethora of benefits. And one of them is the number of places you can enjoy outside. Its many parks and recreational centers make it a magnet for younger people that want to lead a healthy lifestyle. The only thing you need to do is to find residential moving companies in North Miami and getting around the area will be easy if you're a person that likes spending their time outside. It's not just the beautiful beaches. There are a lot of parks and recreational centers that you can enjoy. Here are some you want to check out:
North Bayshore Park
Claude Pepper Park
Keystone Park
Griffing Park
Universities and education overall are going to stand out in North Miami
One of the reasons many people are moving to North Miami is the educational options it offers. Be it that you have a family with kids, or you're a student, there will be plenty of options for you. It's one of the best-rated areas of Miami-Dade County, but also has a high rating when you compare it to other places in Florida. After you hire local movers in North Miami you will have bigger difficulties choosing your place of education than the movers. That's because there's a huge variety of quality options. Here are just some of them:
Barry University
Johnson and Wales University
Florida International University
There are a lot of businesses that operate in North Miami
North Miami has become a place of interest for many companies and businesses. Especially as there's a process of distances from the biggest cities, many companies move their headquarters outside of the city centers. That's why North Miami fits perfectly in that idea. And when you add to it that it's easy to find commercial moving companies in North Miami you won't have to worry about any aspect of the commercial move your company would need to make. Overall, finding a job will be easy in North Miami if you're moving because of job opportunities. Especially when you consider that the unemployment rate is under 3%.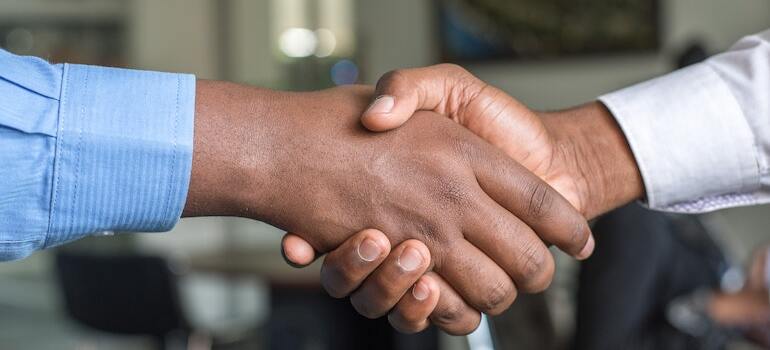 The city is home to some of the best museums in the state
If you love checking out museums, then North Miami can be the perfect place for you. It is home to many museums that are considered some of the best in the state of Florida. You will be able to spend a lot of quality time in the area by checking some of the places around the city. Even if the North Miami area is small, it has a lot of great places to see. There will be a lot of options to check out and you will never have a dull moment by visiting some of the best museums in the area. Make sure to leave some time to pay them a visit and you won't be disappointed.
What are some of the pros of moving to North Miami?
Like any place, North Miami has its own benefits. Living in the area can be very beneficial for you be it if you live alone or with a family. Above all, living in this part of Florida will come with a lot of pros and you won't have to worry about almost anything. The only thing you need to do is to get matched with long distance movers in North Miami and find a company that will help you with the relocation process. Let's take a closer look at what are some of the biggest pros when it comes to moving to North Miami.
Sunny weather all year long awaits you
You can't talk about the positives of living in Florida without mentioning the weather. And the same goes for North Miami. With weather that ranges from 60 degrees Fahrenheit in winter to 90 degrees Fahrenheit in summer, you can be sure that it will always be sunny. It's no wonder it's considered one of the most beautiful spots in Florida as there are a lot of places to enjoy that beautiful weather. You can completely forget about snow during winter, and when it comes to rain, you can expect around 61 inches of rain per year. Overall, it's a complete paradise for people that love summer.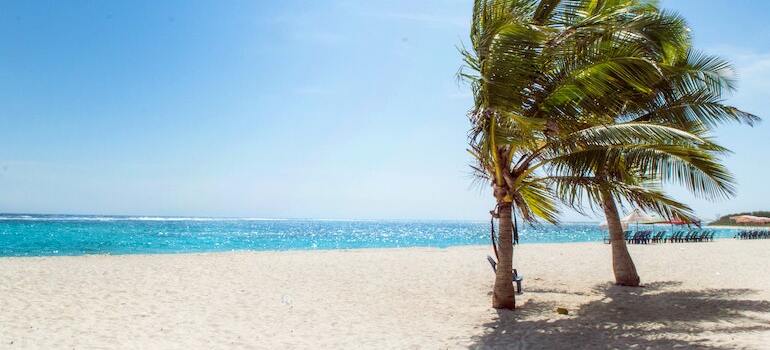 No state income tax is a huge plus for moving to the area
Finances will always be an important factor when it comes to lifestyle. Thankfully North Miami, and Florida in general offer plenty of great choices. One that will have a big financial impact is the fact that there will be no state income tax in Florida. And combine that fact with it being one of the best cities for job seekers in Florida and you will be more than happy with relocating to North Miami. Especially if you're moving from out of state to the area. Having one less tax to think about can truly make life easier for you when it comes to money and overall lifestyle.
North Miami is a very diverse area to enjoy
Living in a diverse area means that you will be able to enjoy a lot of benefits from all around the state and even the world. Especially as Florida is a melting pot of cultures you can expect only the best in the field of culture, cuisine, and other important areas of life. It's one of the best places for young professionals in Florida as it offers a variety of bars and restaurants that you can enjoy in the area. The combination of job opportunities and places to enjoy will be something that North Miami will have to offer to you.
A supportive community will be there for you
Having people around that you can trust is going to be a huge benefit. Being around people that care is going to be great as you will be able to get the right type of support from the people around you. And with many community events, it's also one of the best cities for singles in Florida as there will be a lot of opportunities to get around with people from your community. It won't take long after you move and you will feel right at home in North Miami. So if moving, make sure to have that in mind.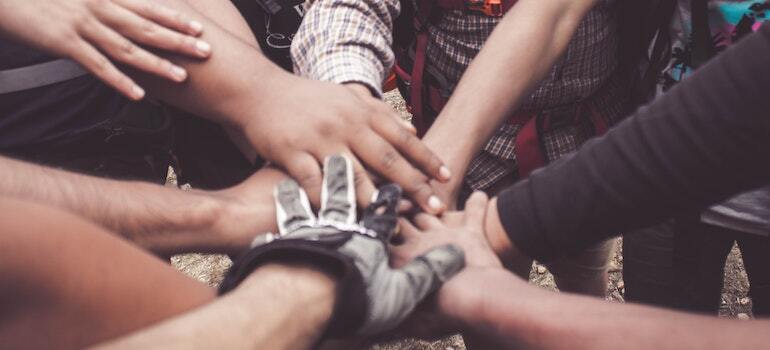 Moving to North Miami will have some cons to it
Of course, it's not just rainbows and sunshine when it comes to North Miami. There are certainly some downsides that you want to keep in mind when choosing to move to North Miami. Especially as you need to pick your new hometown according to your needs and benefits to make it feel great. But what can be so bad about moving to North Miami after all the positives we mentioned? Well, here are some of the cons that you need to keep in mind before picking North Miami as your next destination.
The high cost of housing can be a problem for many
Like in many parts of Florida and the US, housing prices are pretty high. And North Miami is no different from other parts of the state and even the nation. The prices of rent range from $1,050 for a studio apartment to $2,400 for a four-bedroom apartment in North Florida. Those might not seem much, but they are going to be higher with the rise in popularity of North Miami. There are definitely lower prices of rent and real estate in Florida. So you can consider the housing costs as one of the cons of relocating to North Miami.
The weather can also be a con in North Miami
We already mentioned how beautiful and sunny the weather can be in Florida. So why would it be a problem for anyone in North Miami? Well, some people like the colder winter months. And that's not something they will get in the state of Florida and obviously in North Miami. With high temperatures every day of the year, winter will become something like a distant memory. Besides that, let's not forget about hurricane season. Such extreme weather conditions are something you will need to face from time to time in North Miami.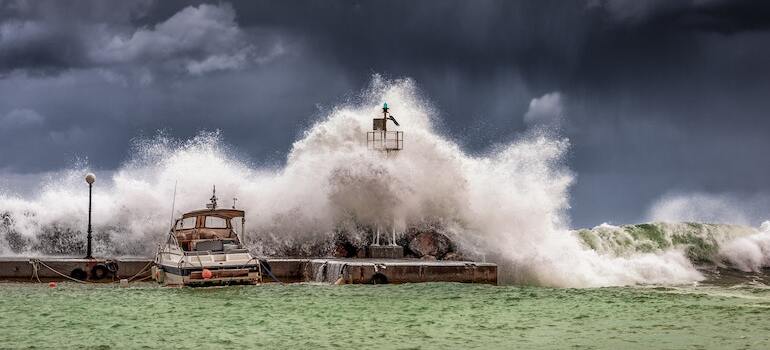 A high crime rate can be a red flag for you
Unfortunately, North Miami has a pretty big crime rate which can be a big red flag for many people. Especially for families with kids that want to be safe. Of course, the situation isn't critical, but the numbers show it all. When you compare the area to the US average, you will see that North Miami has almost double the crime that an average US city has. Be it that you're looking at property or violent crimes. Of course, there are safer and less safe areas of North Miami, but that's something that you need to get more into detail with.
The city is close to an airport which comes with its own problems
For many, living in a small and calm community will be of great importance. And when you live near an airport that can be very problematic and challenging. The overall quality of life can be lower after some time when you live near an airport for a longer period of time. Even if the airport is around 15 miles away, it's still going to present certain problems. To be completely honest, the recommended distance is 8 miles and more when it comes to living near airports. But even with this distance, it can still represent somewhat of a problem for your lifestyle.
Hire experts to help you out with the move
After you calculate all the pros and cons of relocating to North Miami, it will be important to have the right movers. This can help you feel much better about your relocation and overall ensure that you have a smoother move. And also help you feel right at home in North Miami in the shortest amount of time. Pick a company that has the necessary experience and knows the location best. That will ensure that there's no stress or worry about your moving process at any point.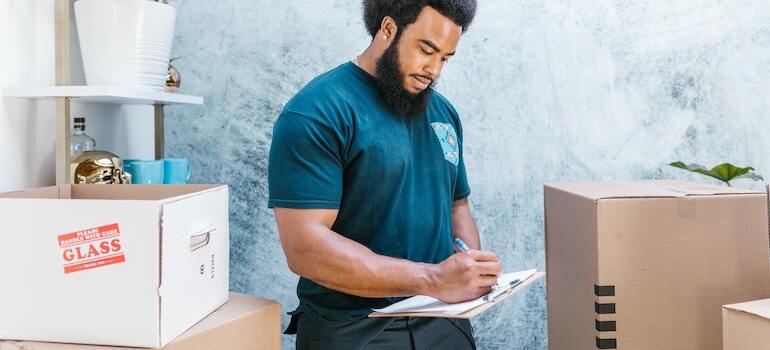 As you can see, there is a lot of information to check out before relocation. Be it positive or negative, the more you know the easier it will be for you. Moving to North Miami is going to be a much better task when you take into consideration all the things that we talked about. Overall, it's a city that comes with a lot of opportunities and chances to have a great lifestyle. Make sure to keep all that in mind and you won't have to worry about any aspect of your relocation.
References:
https://www.bestplaces.net/city/florida/north_miami