If you are planning to move your office, you will need to take care of some important steps along the way. Office moves are a bit different than regular relocations. This is because they include a more thorough organization and more people involved. However, moving always requires the help of a solid and reliable moving company. Our team at Best Movers in Florida will help you with any type of moving service, whether it be commercial or residential, or any other. Before you begin your moving preparations, you can follow some of the tips from our office moving checklist.
Every office moving checklist includes these tips
More often than not, office moves have some similarities. If you are about to relocate your office, you are in for a learning experience, as well as a general improvement. You will learn a lot about organizing and dealing with challenges. This may help you greatly in your further business advances. Our commercial movers in Miami can assist you with your office move. Having reputable movers' assistance can provide you with more time and energy, which are the most valuable assets. This is why every office moving checklist involves tips on hiring moving companies. It is also advisable to make a solid moving plan and to write down everything you possibly can. Other, more specific suggestions, involve activities closely related to office spaces. Generally speaking, every relocation can be divided into three separate categories: preparation process, packing activities, and moving day and after.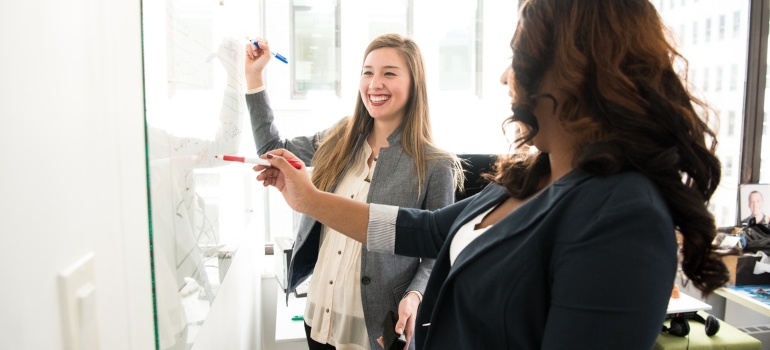 Preparing for your office move
The first step of every relocation is to make a great moving plan. If you are moving your office, this includes more steps than a residential move does. You can try to write down everything you can think of related to your move. If you would like to know more about our commercial movers in St Petersburg, you can contact us for a free moving quote. Contacting your moving company may result in a better moving plan. This is because they can let you in on their schedule, pricing, and options for additional services. When you contact the moving company of your choice, you can ask them if they offer discounts. Sometimes companies have this option available, depending on the season and type of relocation.
Include your coworkers when making a plan
While it can be easy to forget about the importance of teamwork, it can turn out to be the most important step of the move. Your team knows how the office works and what it takes to build it again. This is why you should ask them for advice. Also, if you are moving to another state or city, it is advisable to let your coworkers know as soon as possible. For some, it may mean changing jobs, and for others, it may mean changing locations. If you are preparing to move, our office movers in Hallandale Beach can offer you help and advice on commercial moving. Respectfully talk to them, as they deserve to know about the upcoming changes in their lives. If you can, organize a meeting, and name your concerns and questions. You may be surprised at how faster the organizing process turns out to be. Sometimes people even have connections and experiences of their own, which can be very helpful during the move.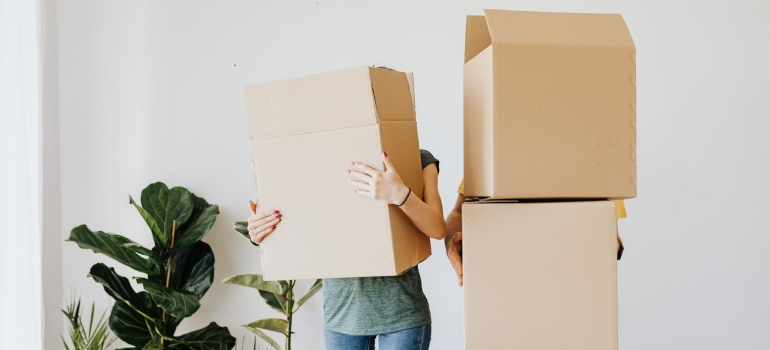 Take a good look at your office
Knowing the office space you have worked in for so long can be very insightful. For example, you may benefit from knowing how many items you need to store. Our team at Best Movers Florida can help you find amazing storage options suitable for your office move. We make sure our clients connect with some of the best moving companies that offer help with commercial movers Florida. No matter the challenge, we can help you overcome it. If you would like to store some of your office items, that can be an easy way to save space. It is important to find climate-regulated storage spaces if you are storing electronic devices. It is also best if you can take note of how many office items you need to pack and move and divide them into separate categories. In case you need help, we can help you find packing services as well. This can speed up your office move and save more time for your valuable work.
Our office moving checklist will help you move with ease
A simple office moving checklist can be a simple yet efficient aid for relocating your office. As you finally decide it is time to relocate, you can follow some of these tips:
Review the important documentation – this may include anything from your lease to your contracts. If there are any deadlines, it is best to do that first. Also, pack every important piece of paper and keep it somewhere visible.
Find the best moving company for your needs – you can rely on some of the most experienced commercial moving companies in Coral Gables we can find.
Double-check the codes and passwords – additionally, you can save any important documents or e-mails from your computers and laptops and transfer them to a removable port device.
Make a financial estimate – this includes both the expenses of your company and the expenses of the move itself. You can contact your movers for a free moving quote as well.
Explore the new market for your business – if you are moving to a new location, it is a good idea to see what to expect there. Perhaps you will need to prepare for some new business challenges as well – just let your team in on the information.
Consult/hire additional help – whether it be an interior designer, architect, handyman, or an IT specialist, you can make the process easier by asking for professional assistance.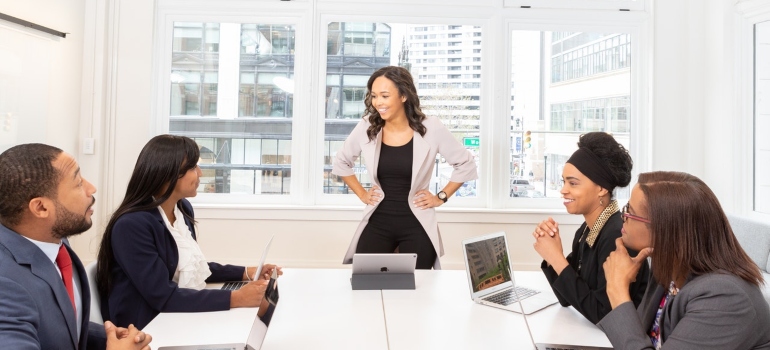 Doing the important paperwork
If you take care of this step as soon as possible, everything that follows will be a lot easier. Collecting the necessary documentation can be a tiring chore, and sometimes you are the only person who can do it. If you can hire an assistant or a coworker to help you out, it can save you a lot of time and energy. It is important to attend special care to any papers that need to be revised or signed, as moving often includes a deadline. This step on the office moving checklist also includes choosing your next office space. In case you have already found it, contact the landowner and ask for any possible details you should take care of. You can do the same thing with your commercial movers in Flagler Beach. Speaking to your movers in person will help you know more about the upcoming steps of the way.
There are many types of services for your office move
Most office relocations include relying on more services than one. Sometimes this means hiring additional help. For example, moving your electronic equipment may require help from IT experts. Putting computers, laptops, and projectors apart may be too challenging for your team, so professional assistance can be the best solution. They can even give you some useful tips on how to set up your devices at your new office. When it comes to additional services, your moving company may also offer some practical solutions. For example, you may find commercial movers in Hialeah that can also assist you with packing and storing. You can ask your movers for any special services such as car shipping. Additional services usually cost more, so they add to the overall moving price. If you are making a financial estimate of your upcoming office move, include the special service pricing as well.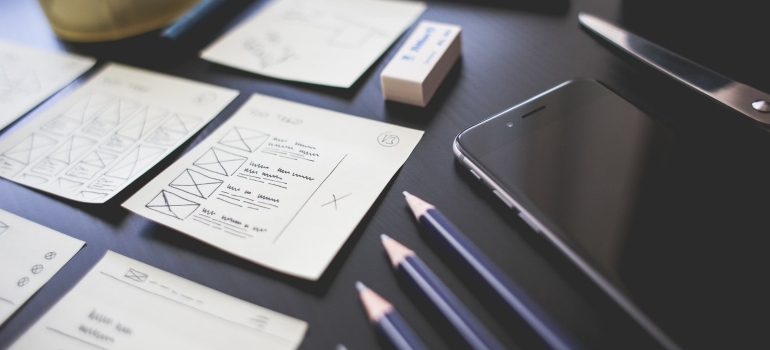 Your office moving checklist and your office inventory
There are many items in every office space. These include furniture such as chairs, tables, and cabinets. Your future office space may not be suitable for all your furniture, or it may require other types of items. As you move, you will think of many suitable items for your new office space. Make a detailed inventory of your office items, and remind your team to take care of their personal belongings as well. If you need any ideas or advice on moving, our commercial movers in Fort Lauderdale can assist with your moving experience.
Organize your office move in teams
Your coworkers may do wonders in this part of the process. Every relocation works best if the people involved are focused on separated yet simpler chores. These can include anything from labeling the boxes to writing down important numbers. Some of them can compare moving quotes from various companies, to find the most affordable commercial movers in Pompano Beach. You will be amazed at how much more efficient your team is. Also, every office move has its ups and downs, and your experience will probably include some too. Your coworkers may become tired or anxious, or you may be overwhelmed by the entire process. Separating your team may turn out to be very helpful with these kinds of challenges because the process keeps on going.
Ordering the materials for your future office space
Moving toward the next step of the office relocation usually includes planning out your future office space. This may turn out to be one of the most fulfilling parts of the relocation, as it allows for more imagination and enthusiasm. You can invite your coworkers yet again for a brainstorming session, as they will have a lot to look forward to. Your commercial movers in Lake Worth may be of great help with packing the office materials. Plan out the type of office materials you will need, the color of the walls, the individual office spaces, and so on. While office materials may seem like no big deal, in reality, they can be quite costly. This is why you should plan your finances, and leave some room for extra expenses. Who knows, perhaps you decide to go for those extra expensive office chairs?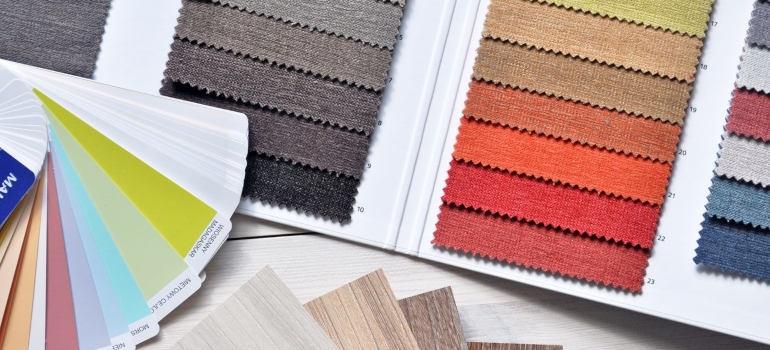 Spreading the word about the move
Letting the important people from your business circle know about the move is a very important step of the way. You probably have many important numbers in your office phonebook, and you should do your best to keep those contacts. Keep track of all-important email addresses, telephone numbers, and organizations, as you can notify them about your relocation. This step is important because it shows that you have respect for the work you have been doing together. It also allows for some valuable connecting, which may turn out to be even more fulfilling in the long run. You can send out cards, letters, or emails to let them know. Don't forget your partners such as drivers and other personnel.
The last step on the office moving checklist is to enjoy the process
Moving to another office may turn out to be a life-changing experience. This is especially true if you are moving to a very different type of city or state from your previous one. The decision to move your business can open many new doors for you and your team. Your business may grow if you are moving to an area where it is more popular and wanted. This is why it is advisable to do your research before the move. It is a part of every serious office moving checklist. Many great potential business partners are waiting, so you can try and connect with them as you arrive. Don't change everything though – you have been doing many things well. After all, you wouldn't be where you are right now if it wasn't for your past successes. Incorporate your previous great ideas into your next business project, along with the new ones. If you are looking for advancements, you can give your new office a modern and stylish redecoration. It can make your relocation seem like an even better idea!