All those searching for a quiet, laid-back community in Florida might find their haven in Palm Harbor. It is one of the most beautiful and inviting towns in this area! It's perfect for all ages, from children to retirees. Anyone searching for a calm, slow-paced life will find Palm Harbor to be the location of their dreams. Moving to Palm Harbor is not as difficult as it may seem to you. With Best Movers Florida, you have nothing to worry about. We've prepared a concise guide to help you move efficiently. Let's take a look at Palm Harbor and how to get there.
Moving to Palm Harbor – is it worth it?
The beautiful Palm Harbor, located near Tampa, has become quite the destination. This community is very old, but over the last 30 years, we've seen incredible growth in population. If you're working in Tampa, but don't enjoy the hectic, busy life, Palm Harbor is calling your name. Still, this city isn't completely mellow and boring, there are still incredible things to do and see in Palm Harbor. What makes this community the perfect living place is that it is located perfectly between the Gulf of Mexico and Lake Tarpon. This means that all of your traveling wishes can be more affordable and closer to you. If you're searching for the best movers in Palm Harbor, you've come to the right place. We can match you up with the exact movers you're searching for.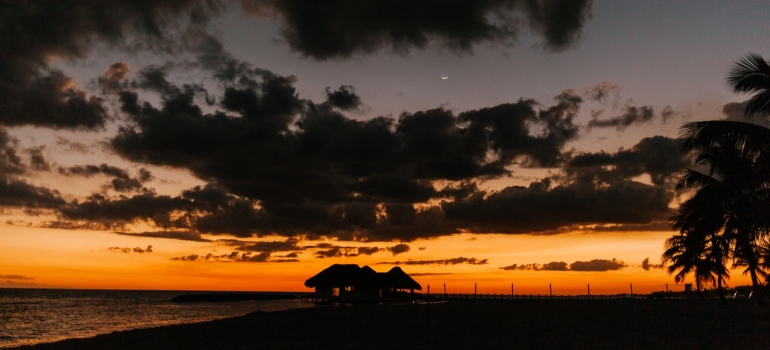 The city has around 60,000 residents, so it's neither too big nor too small. And we're sure the sports lovers are already aware, but Tampa is one of the sports capitals of the US. So, if going to games and sports, in general, is something you enjoy, life in Palm Harbor could be a good match. Also, there is an abundance of job opportunities in Palm Harbor. With unemployment rates lower than the national average, you can see why this city is becoming a popular location. A sweet, calm community, a good, stable job, and access to so many amenities, what more could you need?
Create a moving plan
What makes a good moving plan? Basically, you need to know what your tasks are during the moving process. A checklist might even make a better helper than a plan. Take a piece of paper and think to yourself what are the things you need to take care of. This includes all unfinished business in your current location, along with preparation for the move. If you're a pro at organizing, you can even create the perfect timeline. But, we would like to point out that during a move, a lot of things tend to get delayed or not work out. It's just the nature of the process.
The most important thing when creating a plan is to customize it to you specifically. For example, you might need to settle some bills before moving. Put it on the list! You can enlist the help of loved ones when creating this list, as well. They might remember something you forget!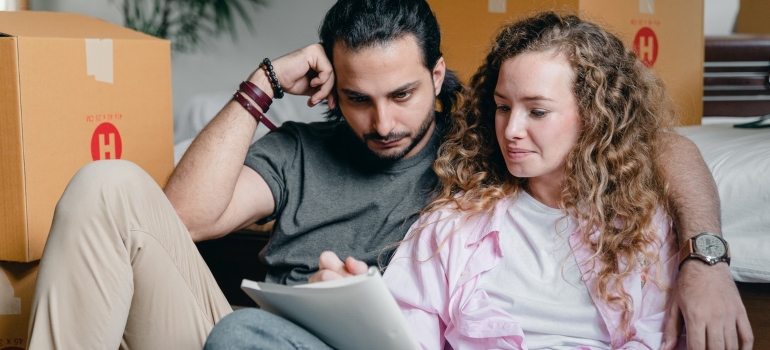 Hire the right moving company
Conducting a DIY move is a very hard task. Unlike professionals, we don't always know the proper way to transport certain items. For the safety of your items and your peace of mind, be sure to hire long-distance movers in Palm Harbor. Before hiring movers, decide what services you will need. Maybe you'd like someone else to pack up your home and request packing services. On the other hand, you might already have a plan for packing and don't need additional help.
Ask loved ones for recommendations
Choose certified and licensed movers
Make your pick and set a moving date
Even if you need commercial movers in Palm Harbor, you'll be able to find them. Just remember to do your research and choose carefully. After all, you are trusting someone with all of your belongings.
Purge!
Moving is the perfect excuse to reevaluate all of the items you own. Chances are there are quite a few items you don't use at all anymore. Not only will your new home have that fresh feeling, but your moving process will end up more cost-effective. The fewer items there are to transport the lower the cost of the move. You can even organize a garage sale to make a few bucks while selling items you no longer need. Whatever doesn't sell can be donated, and this way you aren't creating any unnecessary waste! Be sure to take care of all of this before your residential movers in Palm Harbor arrive at your doorstep.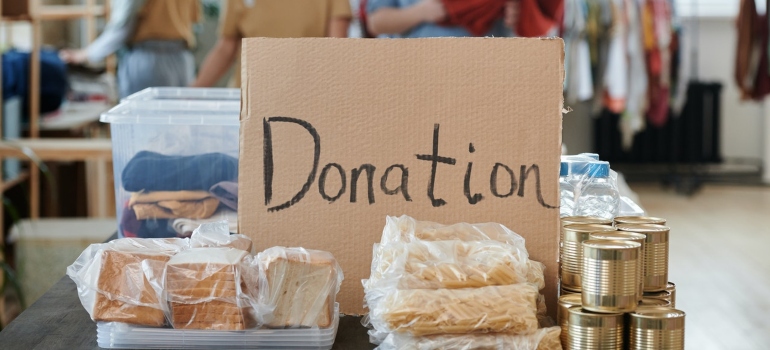 Time for packing
Packing is taxing and can get quite boring. You still need to take care of it though, so let's see how to make this easier. We usually recommend the room by room method. It gives clear instructions, gives you that feeling of satisfaction when a room becomes empty, and is by far the quickest way to go about things. Start from rarely used rooms such as a storage room, or a guest bedroom. Later on, you can go to the more used rooms.
Also, we'd recommend enlisting help from loved ones for this process. Packing up boxes is so much quicker when you have a few pairs of hands extra. Not only that, but chatting, laughing, and packing with the people you love can prove to be a lovely bonding experience. Additionally, you can even split up the work. While you pack one room, your friend could pack another!
Do you see? Moving to Palm Harbor will be as easy as a piece of cake! Good luck and get started sooner rather than later.