You always want what is best for your family. It is difficult to raise children in this day and age. There are so many bad influences due to social media and the Internet. In order to provide everything necessary for your children, you need to choose your new city carefully. If you plan to move to Florida, you still have to pick the place of your residence. As you might know, Florida is a huge state. There are many cities to choose from, the biggest one being Miami, Jacksonville, Orlando, and so on. Since you plan to move with children, it might be better to pick a smaller city. This is where Crestview comes in. Here are all the reasons to move to Crestview to raise a family. 
Get to know the city
Since you are considering or already looking for movers Crestview Fl to relocate to this small Florida city, it is time to learn more about it. It is always better to do your research before the move. Since you are moving with kids, you should know as much information as possible. Some children can have a hard time adapting to a new environment. For this reason, you need to step in and show them all the fun and fun sides of your new city. Crestview is a city in Okaloosa County, to be specific. Its population is around 21,000. Interestingly enough, the city is located 235 feet about sea level, which makes the city one of the highest in Florida. If you decide to move here, you will experience a good combination of living near the beach and raised above sea level.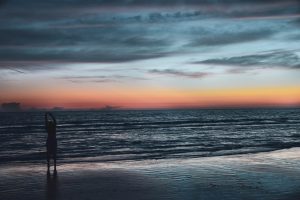 Reasons to move to Crestview to raise a family – economy
It is extremely important to be financially stable when raising a family. For this reason, it would be smart to choose a city with a strong economy. Crestview is listed among the fastest-growing cities in the USA and this is due to its economy. The population is on a steady rise since many people want to live in this city. Therefore, make sure to find and hire the best movers in Florida on time. Due to high demand, it is important to book your moving services on time as it is extremely difficult to organize a DIY move when relocating with children. Apart from this, the employment rate is only 2.8%. There is no income tax while the national average is almost 5%. The largest sectors are the following. 
Wholesale trade

 

Manufacturing

 

Health care

 

Education

 

Military

 

Tourism

 
The cost of living
On a similar note, the cost of living in Crestview is pretty low compared to the national average. It is pretty affordable to live here. This is an extremely important factor when raising a family. The average income is around $22,000 while the median household income is around $51,000. This means you will have enough money to lead a comfortable life here. In addition to this, the housing market is also more affordable than the rest of Florida. It is pretty expensive to buy a property in major cities, such as Miami, Fort Lauderdale, Orlando, and so on. For the same amount of money, you can buy a house in Crestview that is much better. It is a smart idea to invest in a house in this city. Furthermore, Crestview is a popular tourist destination, so you can turn some part of your property into a rental place.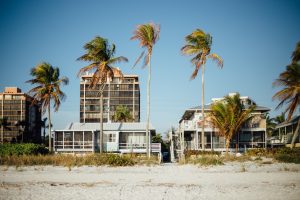 Reasons to move to Crestview to raise a family – the weather
It might be strange to see the weather as one of the reasons to move to a certain city. However, since you are moving with kids, it is important to consider the weather conditions as well. Physical activity is extremely important, especially considering your kids are still growing. By now, you should know all the benefits of being physically active, whether playing some sports, doing some recreational activities, and so on. Since Florida has a large number of sunny days, you can spend more time outside. Organize some fun family activities. You can go to the beach and spend the entire day swimming, surfing, enjoy beach life. In addition to this, you can organize short trips to nearby places. However, be aware of hurricanes. It can cause some serious damage. The hurricane season lasts almost four months, so be careful. 
Schools and education
Crestview is a true city for a family. It has everything one family needs and more. These include all the grocery stores, restaurants, doctors, and most importantly, schools. Okaloosa County school district is one of the best in the state of Florida. It has great teachers and staff members. It is important that your new city has a good school district. If you want to send your kids off to college, they have to receive a quality education in their primary and secondary schools. Teachers play an important role here as well. Luckily, teachers in Crestview are extremely professional, motivated, and possess all the necessary skills to share the knowledge they have. In addition to this, funding is also an important factor that affects the quality of schools in one city. As you saw, Crestview has a stable economy. Therefore, its residents can afford to have better schools.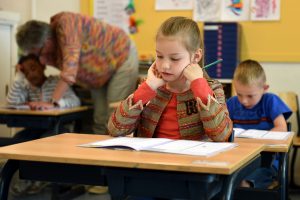 Reasons to move to Crestview to raise a family – location
Finally, you have reached the last reason to move to Crestview to raise a family. Location is also an important factor when choosing your place of residence. Crestview is well connected to other cities in its vicinity. If you need something you cannot find in Crestview, you can easily visit one of the neighboring places. Places worth mentioning include Chautauqua Vineyard Winery, Pensacola, and the Emerald Coast. However, keep in mind that Crestview is also a tourist place. This means a large number of tourists arriving every year. Be prepared for the big crowds during the summer months.