Deciding where to move is a complicated decision. Especially if you are not living alone. Then the whole family needs to adjust and agree on the moving destination. However, if you choose to move to Coral Gables in Florida and you are wondering what are the advantages of moving to Coral Gables FL you came to the right place to find out! There are many things that make this city special. Moreover, make sure that you hire Best Movers Florida so that they can connect you with your best local moving company in Florida. After you do that and read this article – you will be all set to move to Coral Gables FL with excitement! 
There are many advantages of moving to Coral Gables FL
The advantages of moving to a new city can be really specific for each individual. However, there are some universal advantages of moving to Coral Gables FL that everyone can enjoy. Moreover, you are probably well aware of the benefits of moving to Coral Gables FL if you have decided to do so.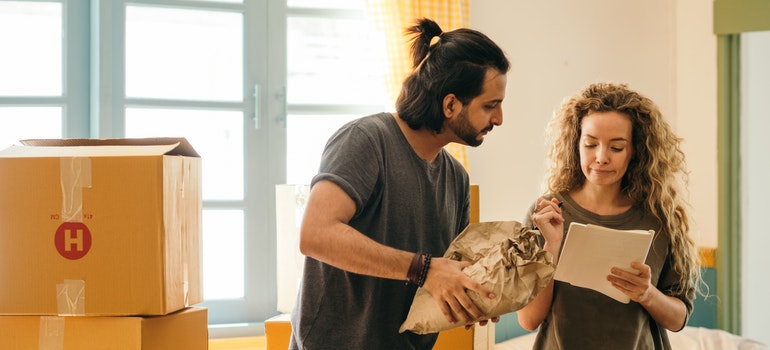 There are many benefits. The proximity of the University of Miami to Coral Gables is one for sure! If you are a student or the parent of a student, this is definitely a wonderful thing. Furthermore, make sure to hire the best movers in Coral Gables for your relocation. Now, there are many more advantages, for instance:
Safety
Many attractions
Peaceful city
Rich history
Easy to get around the city
Great education facilities
Safety & Many attractions
One of the first things that you should consider when you move is safety. Luckily, in the past years, Coral Gables is considered to be one of the safest communities in Miami-Dade County. The city is safer than 21% of all the other cities in the United States according to Neighborhood Scout. Moreover, one of the main things that dictate the safety of a given community is – the crime rate. Luckily in the past years, Coral Gables has seen a significant decrease in all crime fields.
Furthermore, for the people who love the outdoors. The city is a terrific place to live because it has so many parks and golf courses. In addition to this, there are a few outdoor attractions that kids and families will adore. For example the Venetian Pool and Matheson Hammock Park. Add to this the wide variety of sports available here. Including tennis, kiteboarding, boating, biking, and many others.
Because there are so many trees and other plants around. Outdoor activities are highly welcome in the Coral Gables neighborhood. After all, having a nice outdoor experience depends on having access to plenty of fresh air. Which the lush tropical vegetation provides in abundance here. What are you waiting for? hire Best Movers Florida to connect you with the best local movers in Coral Gables for you. Do not worry it will be budget-friendly, plus you get a free quote!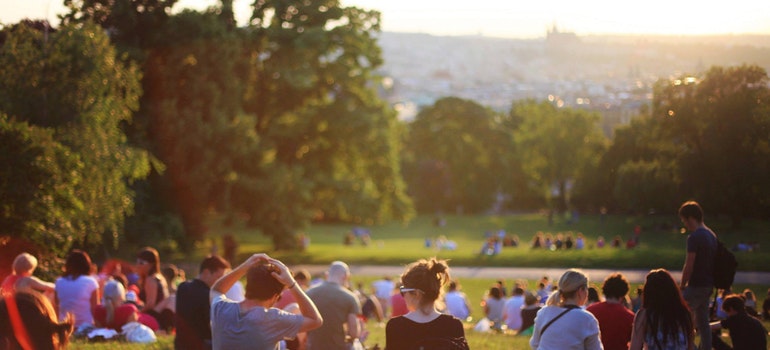 Coral Gables is a peaceful city with a rich history
Not all towns can provide peace and quiet after a long day at work or school. However, Coral Gables definitely can. Because the neighborhood is proud of not having, what would be called, lively nightlife. There are pubs and hangouts here, however, they don't close at the same time as other parts of Miami, such as South Beach. This is why many with families who don't want to live in a loud environment decide to move here. An early bedtime brings peace and quiet, and this area of Miami has it. Moreover, if you are moving with a family you need reliable movers! Do not stress, because Best Movers FL will help you find your ideal residential movers in Coral Gables. That will fit your budget and all of your requirements!
Furthermore, Coral Gables is the greatest spot for you if you enjoy history, historic buildings, and their preservation. It makes for a great weekend visit with the whole family! Families should visit because everyone can gain knowledge about the present and past of the nation they live in. This is something you will see a lot of in this city. Because there are so many old sites and structures there. For example:
The Merrick House (the original residence of the city's founder)
The Coral Gables Elementary School
City Hall
and John M. Stable Building
An interesting fact here is that all of the buildings were built in the 1920s.
It is easy to get around the city and it has great education facilities
The proximity to amenities that make life more comfortable is another factor people consider when choosing a residential neighborhood. These consist of bus stops, schools, grocery stores, and parks. Since many people consider pedestrian safety to be vital in their decision-making process. The walkability of a city has a significant impact on how livable the residents perceive it to be. The neighborhood has a walk score of 58, which indicates that some errands may be completed on foot. Which is great, the more you walk the better it is for the environment!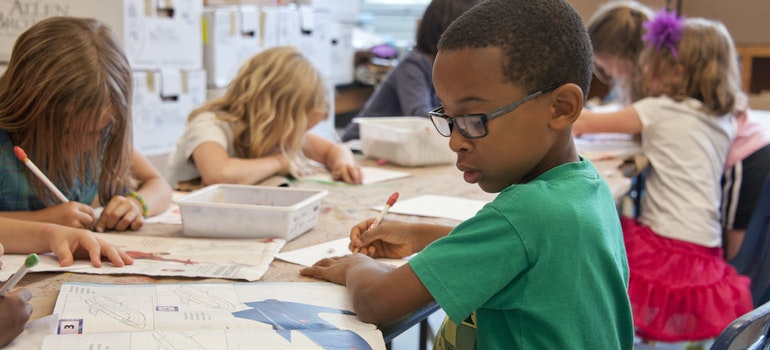 Moreover, younger kids have access to a large number of local schools, including both public and private educational institutions. You can see how excellent the quality of education is in this area. By looking at the test scores, which are 7% higher than the national average in these schools. There are a few private schools and about 7 public schools in the vicinity. The boundaries of this neighborhood also include the University of Miami. Coral Gables is undoubtedly a top destination for families looking to relocate when it comes to schooling.
The bottom advantages of moving to Coral Gables FL
By now, it is clear that there are many advantages of moving to Coral Gables FL. To make your relocation smooth and successful all you need to do is – hire Best Movers Florida. They will match you with a perfect moving company that will suit all your moving needs!