It is widely known, real estate is all about the perfect time and location. And what is Florida if not a good location? The two most important questions for real estate investors are what is the right moment to invest and which location is best for investing? Florida has it all. First to start with is Florida's perfect location. However, the Sunshine state is worth investing in for numerous reasons. The main reasons are population growth, job growth, its attractive lifestyle, vibrant real estate market. Buying a house in Florida is booming and for a good reason. With that in mind, in this article, Best Movers Florida will help you find an answer to what the best Florida real estate investment cities for 2021 are. Florida's diversified economy offers the best investment opportunities in the country at present. Read on, find out what are Florida's best cities for buying real estate and rental property.
Best Florida Real Estate Investment CIties
Orlando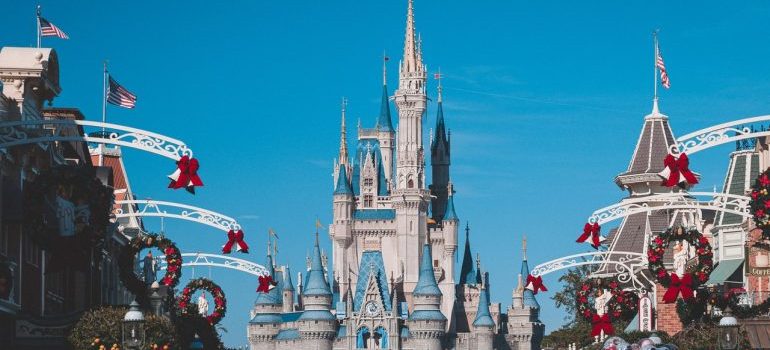 One of the best places in Florida to buy both real estate and rental property is Orlando. There are numerous reasons it proves so very popular. Whether you are looking to invest for the first time and buy your first real estate property or are an experienced real estate investor, you should not overlook the Orlando market. You can expect to enjoy remarkable returns on your investment. Orlando has a wonderful range of resorts and beaches with the most desirable climate you could think of. Not to mention attractions such as Disney World which has made its home in  Orlando. As far as the house prices are concerned, they have risen significantly since 2019. Overall house sales have increased by 7%. Orlando is an appealing place, still, it is affordable not only in the terms of estate property. It also has a relatively low cost of living. Actually, the cost of living is 4% below the national average which makes Orlando the 60th best place to live in the USA.
Tampa
Tampa tends to rank as one of the best U.S. cities for real estate investing. Being an extremely dynamic city, Tampa provides investors with plenty of choices and opportunities. Tampa has a booming economy and strong job growth, along with affordable investment properties featuring generous cash flow and growth capital. Tampa's local economy has also been ranked as one of the top 20 fastest-growing cities in the U.S. That is to say, the local economy is worth well over $130 billion each year. Besides, there are many other benefits that make investing in Tampa.  There is a range of benefits that make investing in Tampa inviting. For example:
According to Fortune magazine, Tampa holds 4 Fortune 500 companies

The tourism sector in Tampa is strong so the rental opportunities are very high

Tampa's population is diversified and counts over 4 million people

Florida's economy is still rapidly on the rise. With no personal income tax, Florida is a fantastic place to move or invest in.
Additionally, the tax situation in Tempa is very inviting for the investors, too as there is no individual income tax here or anywhere in Florida. 
Kissimmee –
Best Florida Real Estate Investment CIties
Kissimmee has recently come under the radar of investors. This is the largest city in Osceola County. It is close to Orlando and all the famous Orlando attractions and benefits are within the reach of Kissimme. It proved itself to be one of the best places to buy real estate in Florida, with an average price rise of 5.1% in the last two years. The population of Kissimmee has been constantly growing in recent years. The reasons for such impressive growth and expansion in Kissimmee might be following:
It is a great affordable location to buy, renovate and sell homes

Attractions and popular activities are very close

Living is easy and affordable in this perfect Florida location

Kissimmee's real estate properties continue to be  low in taxes
Gainesville
You might consider buying an investment property in Gainesville, FL. Here are some real estate market analyses and investment property analyses that the best movers in Gainesville listed to help you when making a decision whether to invest in Gainesville or not. Gainesville is the county seat of, and the largest city in, Alachua County, Florida. Gainesville is home to the University of Florida so you will see good returns from student rentals. The US Census Bureau estimated Gainesville's population at 133,997 in 2019 which is a 7.6% increase from 10 years ago.  The population numbers are  getting bigger so is the general interest in investing in real estate 
Median Property Price: $311,458

Month-long Airbnb Rental Income: $2,217

Airbnb Return: 4.40%

Occupancy Rate at Airbnb: 58%

Residents from around the state flock to Florida so do the real estate investors
Tallahassee
Best movers in Tallahassee suggest that investing in Tallahassee which is Florida's state capital may give investors a nice monthly return. One of the main reasons for the great demand for real estate is the low rate of unemployment in the city. Here are some other benefits of investing in Tallahassee:
There was a 0.4% price rise in the last two years

The median monthly rent  is around $1,150

The real estate market is affordable, especially when you consider what you get for the invested money

Relatively low locals taxes

Beautiful state parks,  wildlife, and nature
Demand for Tallahassee property is projected to increase in the years to come because the demand for short-term rentals will rise.
Sarasota
Sarasota is one of Florida's main Gulf Coast cities. It offers visitors, residents, and investors a specific mixture of culture and fine dining, attractions and unspoiled beaches, and many options for excellent shopping. Best movers in Sarasota can conclude that tourism contributes significantly to the economy of Sarasota and that tourism is one of the main factors why real estate is in high demand in Sarasota. 
To conclude
We at Best Movers Florida, especially our best movers in Lakeland hope that we managed to give you some hints on where to look for the best Florida real estate cities. We reviewed some of the top markets for the year 2021, and how to select the best place based on population growth, job growth, attractive beaches, and desirable lifestyle, and last but not least lively real estate market.