Whatever the reason, whatever pros and cons, differences, or similarities, moving from Fort Lauderdale to Boca Raton will have one thing in common that is the beach lifestyle. Are you considering moving to Boca Raton? Or are you having second thoughts about leaving Fort Lauderdale? Here we come with a short overview of facts and pros and cons for both places in case you need help with your relocation even still at the earliest stage of decision making. You can rely on Best movers in Florida to find you a perfect match for your local relocation needs when the time comes. Moving is a demanding process that requires the investment of your money and your energy equally. Stay on the positive, efficient track. Read on to find more on the two cities and head in the right direction. 
Moving from Fort Lauderdale to Boca Raton
Don't worry about the distance. Two places are not far away from each other. What is the distance between Boca Raton and Fort Lauderdale? It is practically the same neighborhood. It's just a short drive but the traffic can make a big difference so make sure you check how fast the traffic is moving. The precise distance is 21 miles or 34 km and the average driving time is 31 minutes. So, far so good. If you relocate to Boca Raton and miss Fort Lauderdale one thing is sure you can always easily go back to visit. 
Let's put Fort Lauderdale and Boca Raton on the scales. Before you get to work on your relocation with quality residential movers it's good, to sum up through numbers and facts what you are leaving behind and what awaits you. By exploring more about the two places, the one you are moving out of, and the one you are moving to it will be easier for you to focus on possible challenges and adapt to the new surroundings.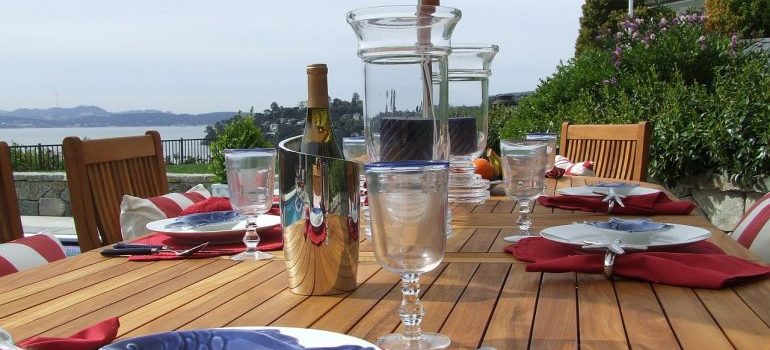 Facts about Fort Lauderdale and Boca Raton
The weather
Being so close to each other both Fort Lauderdale and Boca Raton have the same climate and average weather. The summers are hot, oppressive, wet, and cloudy. The hot season lasts for 3.8 months, from June 6 to October 1. An average daily high temperature is above 86°F. The winters are short, comfortable, humid, windy, and clear. The cool season lasts for 2.9 months, from December 7 to March 5. An average daily high temperature is below 77°F. From the tourist point of view, the best time to visit both cities is from early November to early May. We can conclude that professional movers which we recommend won't have harsh weather conditions while relocating you whatever the season. 
Population
Here we come across the first big difference. The size and number of residents. Fort Lauderdale is a bigger city in Broward County with a population of 180,124. Boca Raton is a town in Palm Beach County with a population of 97,468. Earlier, many years ago this difference in size and character was more visible.  Fort Lauderdale was a fun college town while Boca Raton was a rich retirement community. If you want to avoid the busy life in a big city, move to Boca Raton and enjoy a fancy little town practically in the neighborhood of the Bahamas.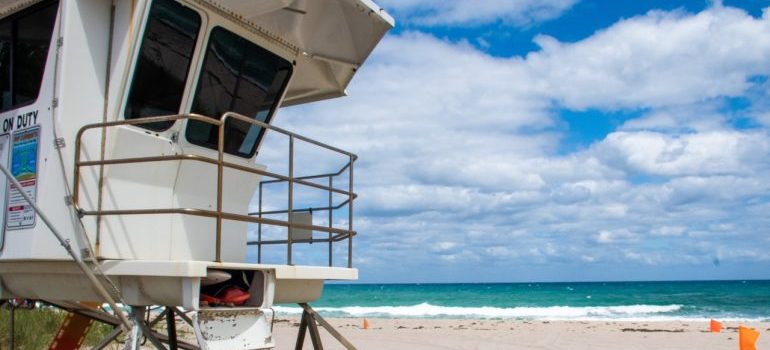 Buying a house
Most residents or to be precise 53% of them own their homes in Fort Lauderdale. Median home value is $334,000 while median rent is $1,293. As far as Boca Raton is concerned the place is even more expensive. 71% own their homes. The real estate market is very strong in both cities. The median home value is $458,600 it is 50% higher than the national median value of the houses which is $217,500. The median rent in Boca Raton is $1,760.   
Safety
The crime and safety situation is almost the same except that Fort Lauderdale has C  while Boca Raton has a C+ mark based on violent and property crime rates. Not a very convincing safety picture. If you move here the chance of becoming a victim of either violent or property crime in Boca Raton is very high. One person in 39 will become a victim of crime. Based on FBI crime data, Boca Raton is one of the high-risk communities in America. Relative to Florida, Boca Raton has a crime rate that is higher than 68% of the state's cities and towns of all sizes.
Working in Fort Lauderdale and Boca Raton
While working in Fort Lauderdale you won't make king's ransom. You will make a median household income of $59,450. The income level in Fort Lauderdale is on the lower end. Working in Boca Raton will get you the median household income of $83,114 which is considered a higher-end income level.  The cost of living is high but income is also high so you will be able to afford to live in this rich area if you have a job.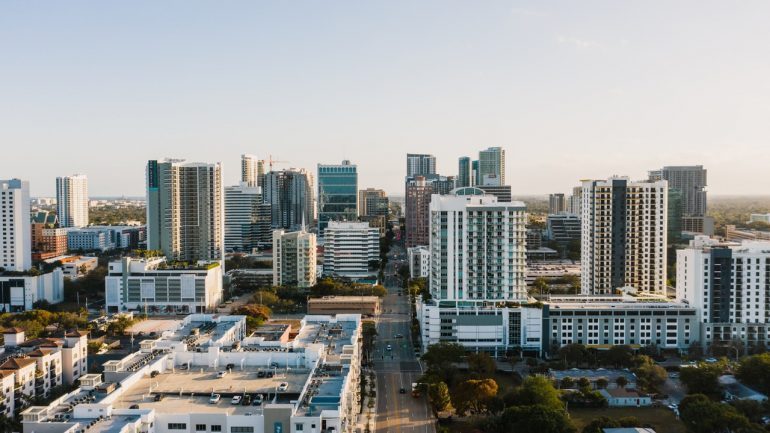 Schools and education 
Broward County offers excellent schools from preschool level to university level. The same excellent offer of both public and private schools accounts for Palm Beach County too. If you are thinking about moving to Boca Raton rest assured that your kids will get an education above average and thus join about 11,452 students already living in the area. Students make up about 12% of the population in Boca Raton. A promising number of young people. For a complete searchable database of universities in the Palm Beach School District, you may visit the college navigator .
Before making a final decision and arrangements about your move, make sure to contact us to aid and guide you through the whole process. Moving from Fort Lauderdale to Boca Raton should be a nice experience for you, let us help you find the best moving solution. There is amazing weather, flourishing job opportunities, quality education, and endless outdoor adventures waiting for you in Boca Raton. Living in Boca Raton is a dream come true. Join 1,000 new residents moving to Boca Raton each year in search of all of the opportunities that this beautiful coastal town can offer its residents. For many reasons, Boca Raton is considered one of the best places to live on Florida's southeastern coast, come and check why.