The Miami metropolitan area is one of the most desired places in the world to live in. It's the 4th largest urban area in the country, and it offers its population many opportunities, and diverse lifestyle options. Aventura is a mere 12 miles away from the city of Miami, and 12 miles from Fort Lauderdale. So, are you thinking about moving from Jupiter to Aventura, or you've decided already? Anyhow, read on. In the text below our team at Best Movers Florida has some useful info to benefit you in both cases. Let's get to it.
What to Consider When Moving from Jupiter to Aventura?
First thing first, when you're moving from Jupiter to Aventura, consider enlisting the best movers in Jupiter well ahead of time. Timely preparation is the secret to a successful relocation. Then, relax, and do a bit of research. Jupiter is the northernmost point of Palm Beach. It's the beautiful beaches and relaxed vibe that we know it for. Albeit it's perhaps one of the most beautiful hidden gems of South Florida, it somehow feels that it's geared towards the older population. Aventura on the other hand attracts many young families and professionals. It's still a relaxed place, a safe community to live in, but note what we've mentioned in terms of the overall difference between the two places, and consider this.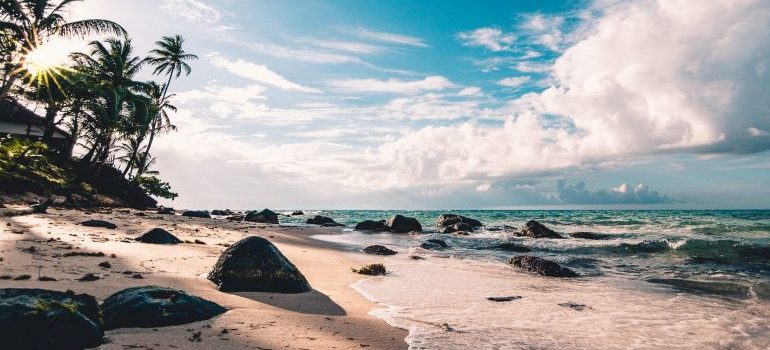 What's in Aventura?
Aventura is a planned suburb in Miami-Dade County. The Aventura Mall is one of the prime malls in the entire US, and it's the 3rd biggest mall in the country. The main economic drives of Aventura are retail and medical. The best movers in Aventura will help you move here safely, and further assist you with settling in smoothly, with a wide variety of essential moving services. The real estate scene is mostly focused on condos, but there is a fair choice of other types of properties too. The scenery is a plethora of sleek high rises and green park areas. It's a very modern, clean and safe place. Moving from Jupiter to Aventura will be especially appealing for young families looking to raise their children in a safe environment with an excellent choice of public schools. Aventura is a good choice for young professionals as well.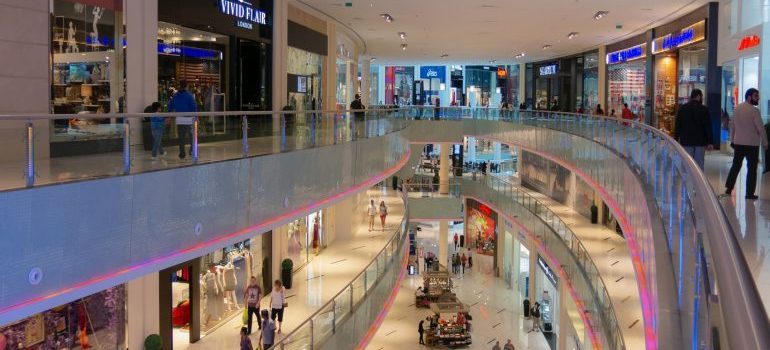 Organize your Move to Aventura
When you plan your move from Jupiter, consider that Aventura is about 67 miles away. This is a relatively short distance. However, this means that you need to look into long-distance moving services. Generally, any move that is below 50 miles in radius is considered local. So, once you've made the decision to relocate, or you're still in a planning phase, don't hesitate and clear this out. Get in touch with the best movers in Florida, and use their help to organize yourself for the move. Thus, you'll get a clear picture of what to expect, and prepare on time. It's simply the best way to set yourself for a smooth move, right from the get-go. Additionally, give thought to the following important parts of your move:
Decluttering your home
Packing your belongings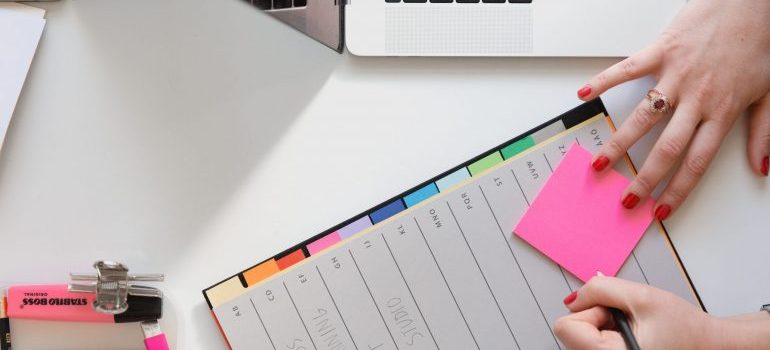 Sort Out your Belongings Before Moving from Jupiter to Aventura
It's a good practice to start organizing your stuff well ahead of your moving day. To avoid unnecessary stress and hassle, before your relocation from Jupiter to Aventura, give your current place a thoughtful walkthrough. Think about the size of your household. Every home has items that are unnecessary, yet we are all guilty of cluttering our living spaces with these, to some extent. Since the size of your possessions that you plan to move is a vital component in determining your moving bill, here's a good chance to declutter your home. Toss or donate any items you don't really need. If you're unsure about some, think of a storage solution for your peace of mind. Once your moving day to Aventura comes, you'll be glad you have your storage space sorted. All you'll need to do then is look forward to settling in your new home.
Pack in an Organized Manner
If you sort out your possessions, and you have a clear picture of what's coming with you, your packing for moving will be much easier. However, this is the most tedious part of the entire operation. Not only you need to know what to pack, but you have to know how to do so. Further, you'll need to ensure you're using the right packing materials. All this is to ensure that your items are properly protected during the transport from Jupiter to Aventura. Although the distance might seem short, if you use damaged boxes, for instance, you're risking the safety of your possessions. It's best to consider the packing services your mover offers. This saves you time, as you won't need to go shopping or collecting packing supplies, nor spending countless hours filling up those boxes. It saves you money as well, on replacements and reparations.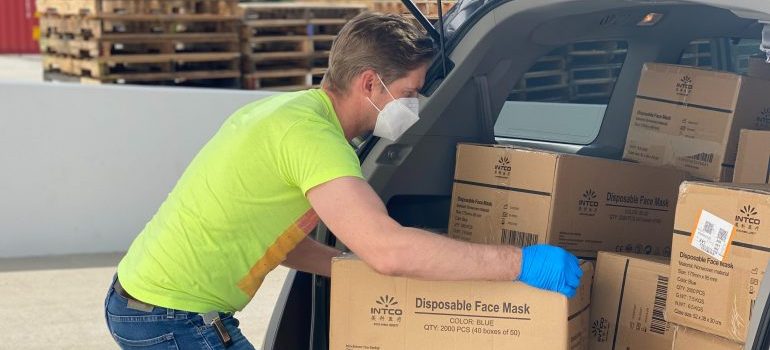 Activities to Enjoy in Aventura
Do your best to organize your move from Jupiter to Aventura timely, as this will account for your trouble-free moving experience. Take as much professional help as you can, since this is the best way to avoid unnecessary stress, and if you do the math, it's cost-effective too. Once you sort the complexity over the logistics and the safety of your inventory, it's time to explore your new home, Aventura. Besides the world-class mall we've mentioned before, there are plenty of things to do and see. Although Aventura is relatively new in history, you may find yourself surprised by finding St. Bernard de Clairvaux Monastery nearby. It has something to appeal to anyone's taste. In addition, here's a concise list of places you may enjoy with your family:
Aventura Circle – this is a relaxing green area, bordering a golf course and a beautiful lake. It has many sitting areas with great views and a paved path for a leisure stroll.
Greynolds Park – a lovely natural site, that hosts hardwood, and coastal mangrove forests.
Founders Park – your kids are sure to love it here. You can enjoy many activities with the family. The place features a water park too.
To sum up, the tips we've prepared in this text will surely make moving from Jupiter to Aventura a smooth and pleasant experience, if you follow them. Good luck!