After moving, you will want to do something to relax and rewind. Relocating is a stressful time, where there are lots of things to do. At some point, it will feel like an endless checklist that you just want to get over with. It is only normal to want to relax after completing it. One thing we can recommend you is to hire some of the best movers in Florida. They will help make your move so much easier and carefree, that it is completely worth the price. When you move to a new place, you won't know the places where you can go to relax and have fun. So you will be asking yourself, what are the things to do in Delray Beach? In this article, we will list to you some of the best entertainment options that this place has to offer.
General information about Delray Beach
Delray Beach is a town in Florida. It has a population of around 68,000 residents. Spectacular people and a great community are what make this city one of the best in the state. It offers a suburban feel and it has some of the best movers in Delray Beach.  The city offers a wonderful tourist-attracting environment that's filled with parks, restaurants, a movie theatre, and beaches. There are great food options in different restaurants and the schools have good ratings.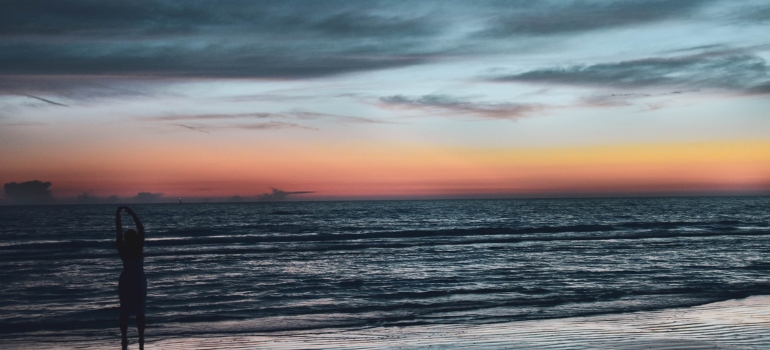 What are the things to do in Delray Beach after the move?
Delray Beach is a place that offers many attractions because it is a place that gets a lot of visitors during the whole year. This is mostly due to the mild weather all year round. Apart from that, here you can find some of the best local moving companies in Delray Beach. Some of the best things to do in Delray Beach are:
Wakodahatchee Wetlands
Morikami Museum & Japanese Gardens
The Big Apple Shopping Bazaar & Flea Market
Atlantic Avenue
Delray Municipal Beach
The Girls Strawberry U-pick
Wakodahatchee Wetlands
Situated on 50 acres of previous wastewater utility property, Wakodahatchee is a constructed wetland that is free to the public. The site features a three-quarter mile boardwalk that crosses between open water pond areas and islands. This place is home to a lot of wildlife, especially birds. There are 178 bird species, perfect for people who love birdwatching after moving with some residential movers in Delray Beach. Wakodahatchee is the perfect place to visit if you have kids since it is a family-friendly attraction.
Morikami Museum & Japanese Gardens
The museum hosts several exhibitions of Japanese art and artifacts throughout the year. Featuring different aspects of Japan's rich and diverse culture, exhibitions showcase items from the museum's outstanding collection, as well as pieces borrowed from private collectors and other institutions. If you are an art lover, this is a place that you have to visit. The museum is situated in the 76-hectare Morikami's Gardens, also known as the Garden of the Drops of Dew. The garden is a living exhibit extension of the museum, inspired by some of Japan's historic gardens and built in the spirit of the Japanese masters. Many visitors to the Morikami garden compare it to the Jingu Shrine in Kashima, Japan. The clear water of the spring draws visitors from all over who come to pray for good luck. Waterfalls, streams, and lakes are important features of traditional Japanese gardens that surround many Japanese shrines and are thought to bring health, prosperity, and good fortune.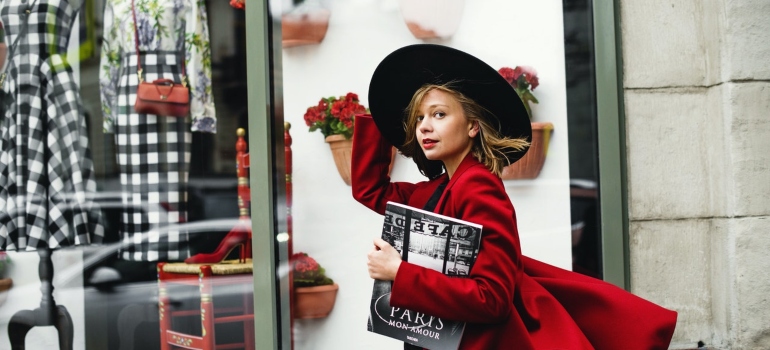 The Big Apple Shopping Bazaar & Flea Market
This is a unique New York-themed indoor shopping paradise. Here you can find unique items at discount prices. You can afford to buy something new since you successfully decluttered before moving day. From high-end watches, handbags, and designer clothing to cosmetics, footwear, fragrances, and decor, there's something for every taste and budget.
Atlantic Avenue
If you just come to visit Delray Beach, you have to pass through this street at least once. It is considered the main attraction of the town and the one central street where there are many things to do in Delray Beach. This busy place offers a large variety of antique shops, galleries, clothing boutiques, jewelry, and gift selections, in addition to a number of fine restaurants and clubs. Out of the whole city, this one street has the biggest concentration of attractions in one place. It is the perfect place to go to for spending an afternoon when you finish with a relocation.
Delray Municipal Beach
When talking about a Floridian city, it is impossible to not mention a beach. The Delray Municipal Beach is one of the people's favorites in this town. As you would expect for a municipal beach, it can get quite crowded during the high season. Apart from that, it offers a great sun, sea, and sand experience. After you finish relocating with some long distance movers Delray Beach, there is no better thing to do than relax on the beach.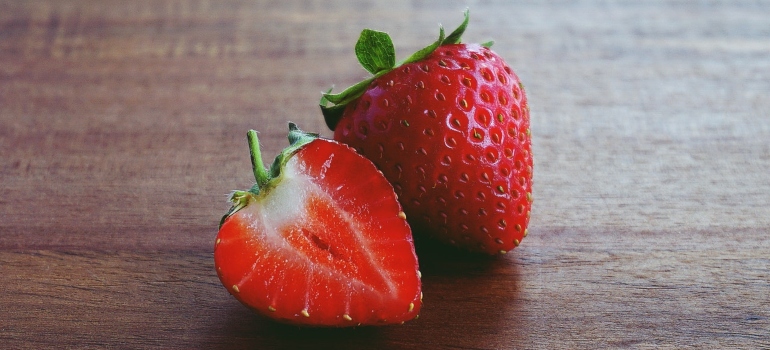 The Girls Strawberry U-pick
This farm experience is one of the ultimate things to do in Delray Beach if you have kids. Apart from spending some quality time with the family in nature, you can see and learn new things. They have a hydroponic farm where you can pick strawberries and vegetables. You can either pick them up yourself or buy them pre-picked from the store. But trust us, nothing tastes better than fruits that you picked yourself! Kids will also have a blast on the farm that's located in the middle of the city when they see animals like swans, ponies, donkeys, exotic birds, and goats all in "Grandma's Garden". You can also visit this place as part of a group of a school, youth or senior citizens. If you want to visit like this, you will obviously need to make an appointment.
After moving, there are lots of things to do in Delray Beach. The ones we listed are good for both people who are on their own or with families. Spending time in nature or shopping is a perfect way to relax after moving. The good thing is that almost all of these entertainment options can be visited during the whole year due to the amazing weather that Florida has. We wish you a successful move and a nice time in Delray Beach.